50 LA startups to watch in 2017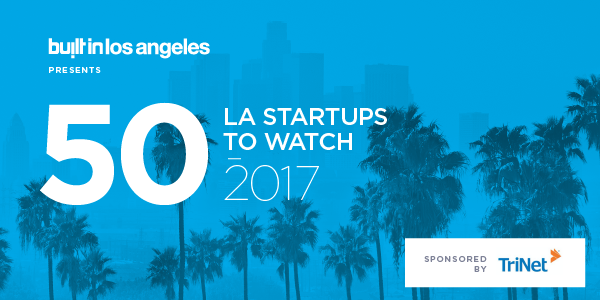 2016 was undoubtedly a great year for the LA tech community. As it becomes clear to the rest of the world that Los Angeles is no longer just a hub for entertainment, the amount of tech talent and new companies popping up in the area means 2017 will be just as big.
Built In LA has carefully selected 50 young companies (all less than five years old) that we believe will make a big splash over the next 12 months.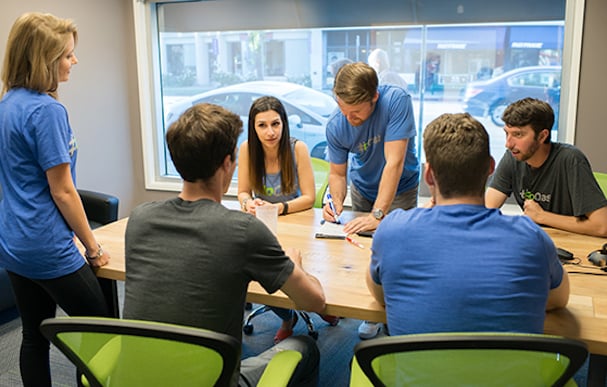 Things were already looking up for Sherman Oaks-based FloQast when they raised $6.5 million in March 2016, but the company closed the year in record fashion, onboarding a number of big name clients (like the Los Angeles Lakers, for one). As of late September, the startup had grown its workforce by nearly 90 percent and increased revenue by more than 300 percent year-over-year, and those numbers don't look to be slowing anytime soon.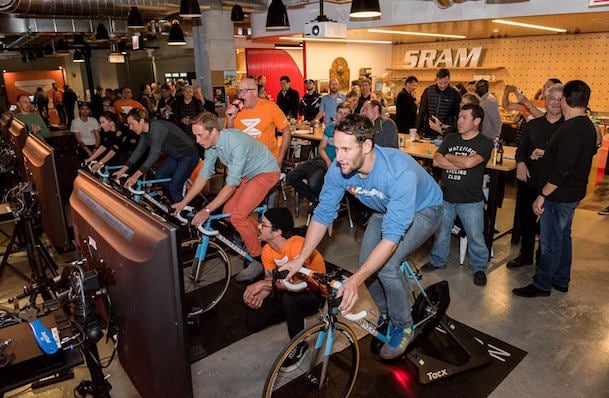 Is Long Beach-based Zwift a fitness company? Is it a video game developer? But the real question is, why can't it be both? Founded in 2014, the startup develops a multiplayer video game where users control their characters with their bikes, in effect, gamifying cardio. But what makes Zwift stand out is the ease at which players can join the game. By using a smart indoor bike, a road bike hooked up to a Bluetooth-connected smart trainer or a traditional indoor bike with a Bluetooth-connected sensor, users can download an easy to use iOS or Android app and get started. In November, the company closed a $27 million Series A while boasting a community of 200,000 active users.
Founded in 2013, OpenMail uses a data-first approach to help email marketers gather audience insights via their analytics platform. The startup's innovative digital data warehouse allows marketers to collect user attributes in order to increase engagement, with the ultimate goal being to increase revenue. Profitable since early on, the company made a splash in July 2016 by acquiring InfoSpace from Blucora for $45 million.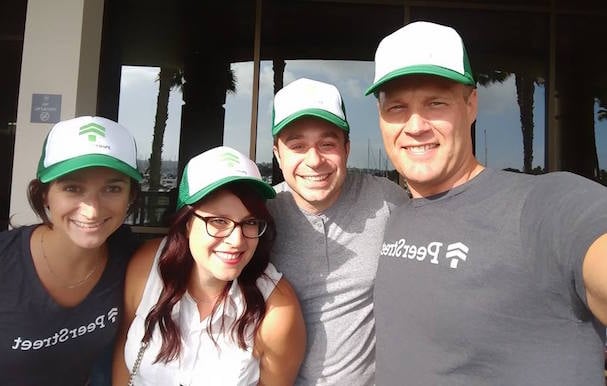 Boasting an all-star team of founders (including Google Analytics co-founder Brett Crosby), a beachfront headquarters and a platform designed to target an untapped niche, we're expecting big things from PeerStreet. Even Dr. Michael Burry, who was portrayed by Christian Bale in the 2015 film The Big Short, was an early investor. In November, the company pulled in a $15M Series A financing based on promising reports from the company's first year of operations, which saw them fund over $165 million in loan investments and return more than $50 million to investors.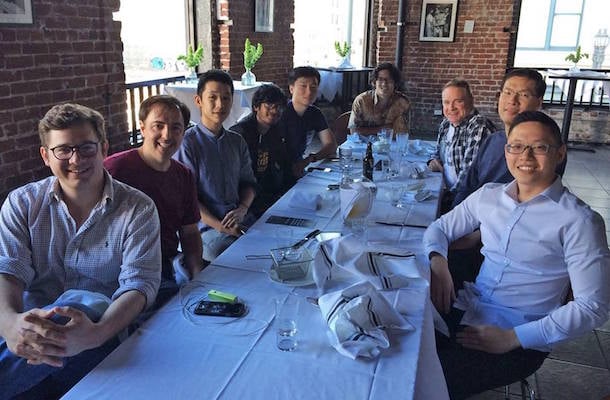 California is known for a lot of things, tech being one of them, but what many people don't realize is the state is one of the biggest agricultural producers in the United States. Born at Cornell University in late-2014, ProducePay has developed software that provides produce farmers with immediate access to distribution and financing, allowing small farms to access the money and partners they need to move forward. In June, the startup raised a $2.5 million round, bringing the company's total funds raised to $3.9 million.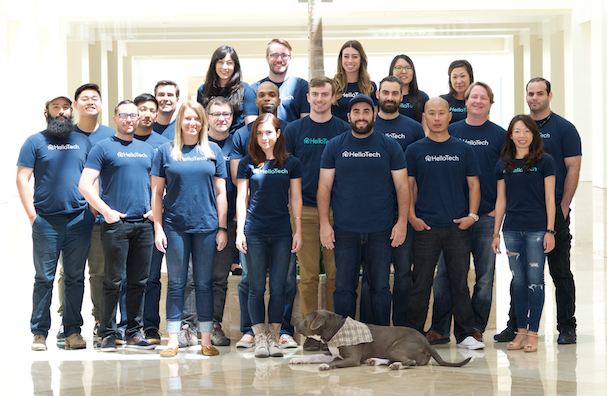 There are certain situations in life everyone can agree suck — dealing with customer service is one of them. West LA-based HelloTech changes this by offering an independent tech support service designed to streamline the way consumers purchase and get support for their new technologies. In October, the startup added industry veteran Ted Hong as its CMO, and its CEO, Richard Wolpert, is a prolific investor in his own right.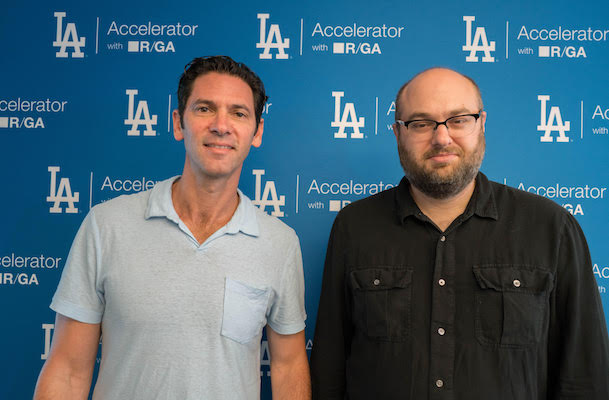 Greenfly spent much of 2016 in stealth, but after graduating from the Dodgers Accelerator, the startup revealed a $6.2 million round of funding, as well as some insight into what it is exactly that they do. Founded by former Dodger slugger (and Stanford grad) Shawn Green back in 2014, the company develops a platform that helps companies leverage their content creators and brand ambassadors to help produce and distribute content.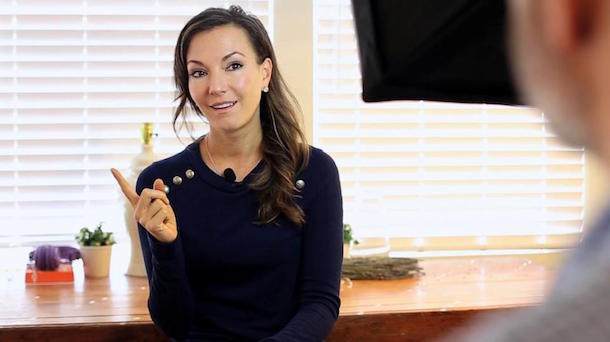 Klickly Founder Cooper Harris didn't move to LA to work in tech. In fact, she never really had plans to work in tech at all. Fast forward a few years, and her smart buy button startup, Klickly, is poised to make e-commerce purchases even easier, something both consumers and brands are interested in. The technology very much resembles Amazon's "1-Click" button, but with a remarketing twist, meaning you won't have to search for that awesome pair of jeans. Klickly's software, on behalf of your favorite brand, will present it to you as you surf the internet.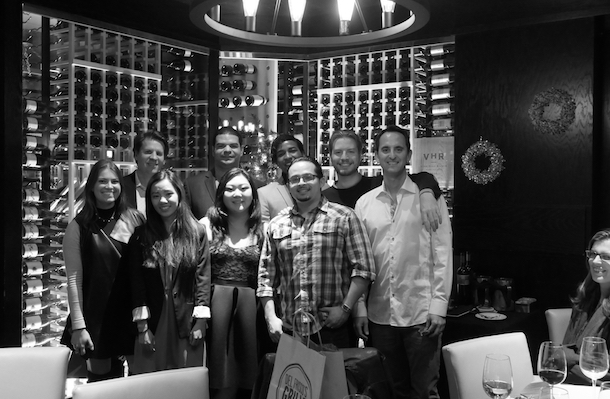 Founded by a few Hautelook veterans following the site's acquisition by Nordstrom's, Happy Returns partners with e-commerce brands to help manage their return policies via independent kiosks. Late in 2016, the startup revealed a whole line of new partnerships — with both e-commerce sites and shopping mall brands — and expanded their physical locations to two more major cities in the US.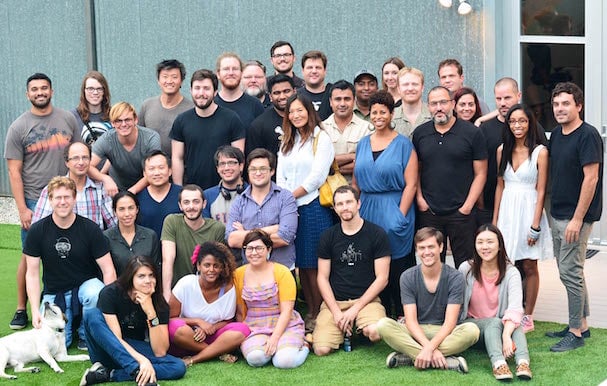 With ongoing collaborations with the likes of Deepak Chopra, Jon Favreau, Run The Jewels and Reggie Watts, Wevr's virtual reality projects certainly don't lack star power. But, it's clear the Venice-based startup is just scratching the surface. In addition to its original content, the company operates an independent virtual reality network, Transport, allowing artists working in virtual reality to promote their simulations with an emerging audience. Since 2010, the company has raised $25 million.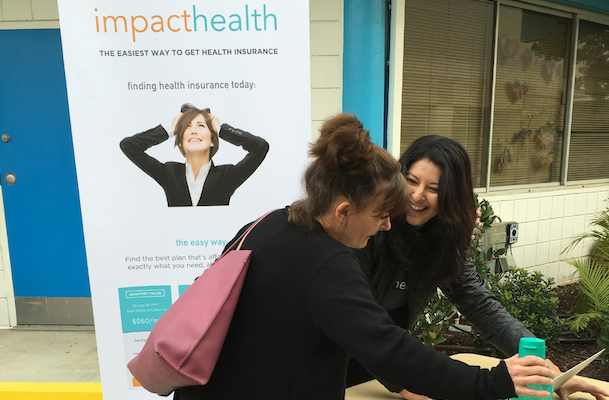 Speaking of annoying, confusing things, healthcare has long perplexed even the most intellectual Americans. Impact Health has a solution that might change all that. The Pasadena-based startup uses data and predictive modeling to provide consumers with transparent healthcare costs and aid them as they choose the right plan. To date, the company has raised more than $3 million.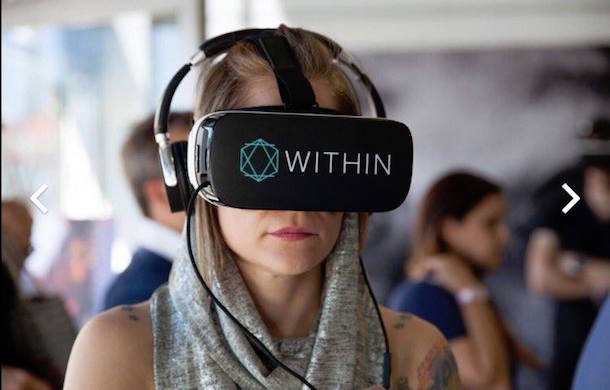 Virtual reality studio Within began as Vrse, but that all changed in June 2016 when the company rebranded and announced a $12.6 million Series A. The company unites the abilities of director Chris Milk and technologist (and Santa Monica native) Aaron Koblin to create immersive stories in virtual reality. With clients like NBC, VICE and the United Nations, the Venice-based startup is poised for a big 2017.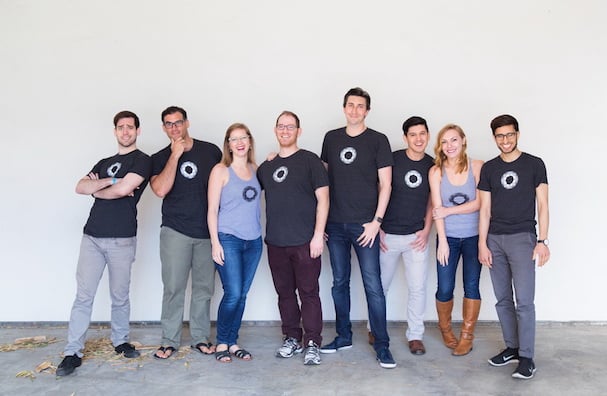 By connecting companies to a shared infrastructure, Venice-based Gem's allows companies to eliminate data silos and implement cross-industry working relationships. The company uses hardware security modules, key-based identity management and automated workflows to protect a company's data. As businesses learn the power of blockchain technology, Gem's platform for blockchain applications will be applied across a number of industries.
Bonfire Studios emerged from stealth in mid-September with the announcement of a $25 million round of funding, despite the fact that the Irvine-based startup wouldn't give any specifics into their debut title, which is still in the works. When your founder is video game legend Rob Pardo, former lead designer for World of Warcraft, things are a bit different. Pardo was able to bring together a star-studded cast of Blizzard vets, and while we don't know much about the project they're working on, this startup is definitely one to keep an eye on.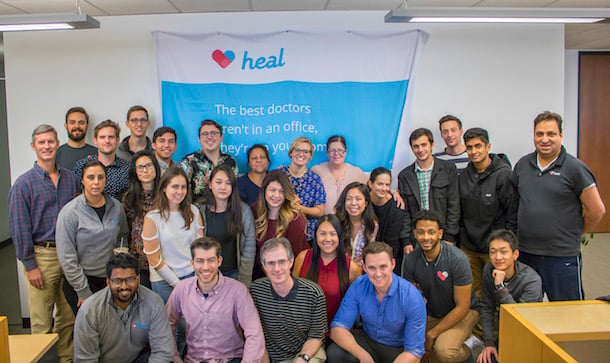 Heal isn't new to the LA tech community, but based on the Santa Monica-based startup's finish to 2016, it's safe to say it's expecting a big 2017. In October, the startup brought in a $26.9 round of funding, and less than two months later, it closed a Series B, bringing in an additional $14.8 million to the table while adding former House Majority and Minority Leader and a two-time U.S. Presidential Candidate Richard Gephardt to its board. The on-demand doctor service is building its team and ramping up marketing efforts as they make a push in the new year.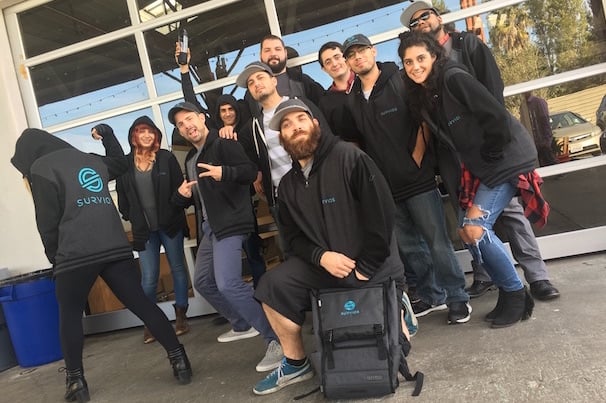 Survios closed a very, very strong 2016 with one of the biggest rounds of funding of the year — a $50 million Series C that will go toward expanding the company's VR gaming efforts. Founded in 2013, the startup burst onto the scene just as VR companies really started garnering big rounds of funding. Its debut title, Raw Data, became the first VR game to top the global Steam Charts.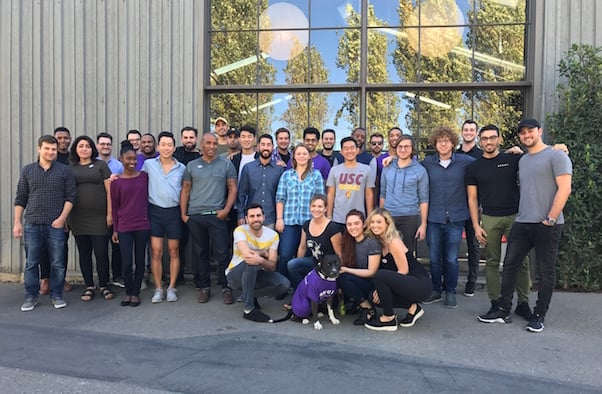 The process of renting a car is a pain. For co-founder Harry Hurst, a Brit who frequently traveled to LA, the last straw came when a car rental company demanded he put down an exorbitant amount of cash because he didn't travel with credit cards. A few years later, Skurt is not only making it easier for users to rent a car, but it's also helping challenge the idea of car ownership in general. Founded in 2014, the company has expanded to offer on-demand car rentals in LA, San Diego and Miami, and has plans to expand even further in 2017.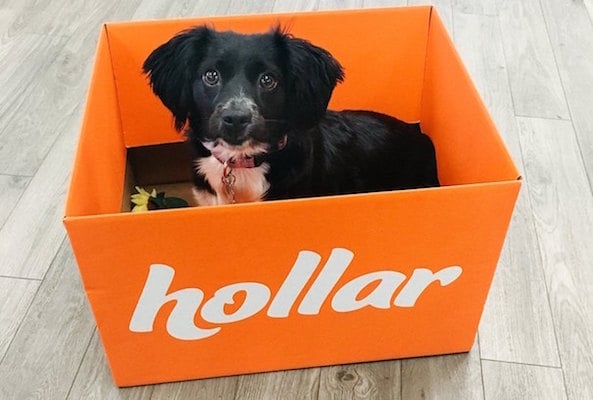 Founded by CalTech grad Thanh Khuu, who also served as the former CTO of ShoeDazzle, Hollar is an e-commerce site offering a number of cheap, handy products for users to enjoy. The site's blend of different products — all of which are insanely affordable — is quite addictive, and the startup landed a $30 million round of financing back in November. The cash also allowed Hollar to move into a new office space, a repurposed 99 Cents Only Stores facility that will serve as headquarters and warehouse.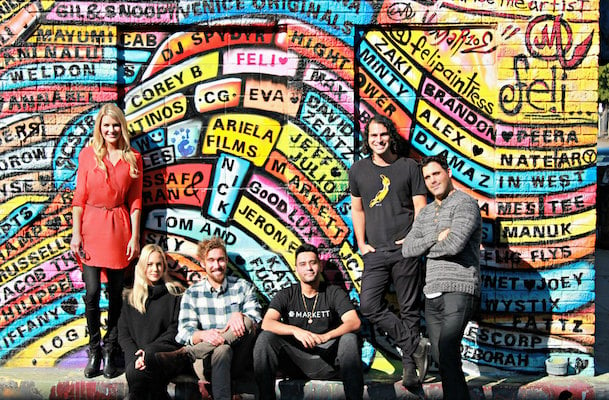 Though only a year old, Markett is making waves with its new take on influencer marketing. The Venice-based company is focused on everyday people and not the Instagram celebrities we've come to associate with the term. Their platform turns regular Joe's into brand representatives, and with each purchase using the rep's promo code, the individual is rewarded with cash. In November, the company raised $2 million.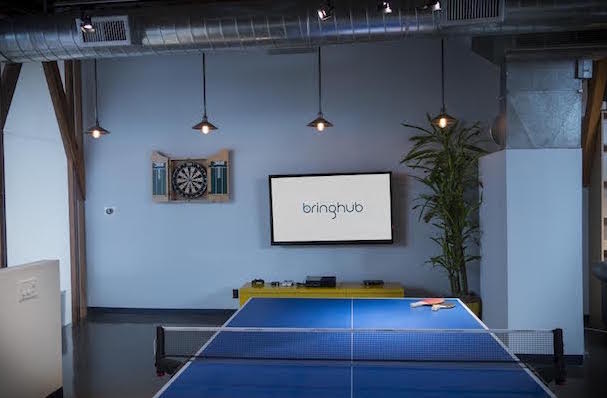 As the e-commerce landscape continues to diversify, many startups are looking to improve the customer experience to differentiate themselves from the competition. That's where Bringhub comes in. The Culver City-based startup has created a new way for customers to favorite and purchase items from the brands they love, making online shopping a more connected experience. To date, the company has received $5.5 million in funding and has plans for expansion in 2017.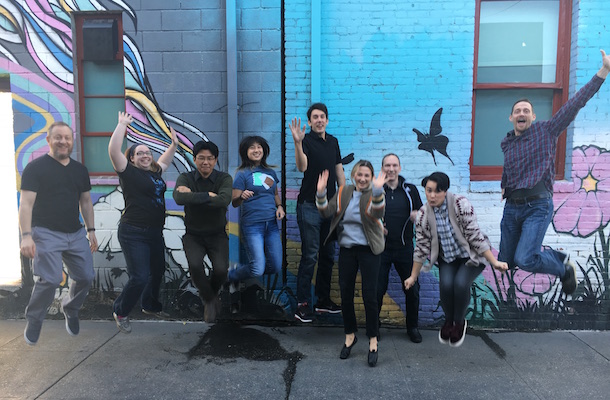 Pasadena-based codeSpark is an educational software and game developer that specializes in products for children over the age of five. Founded in 2004 by tech veteran Grant Hosford, the startup has raised $4.15 million to date. Its first game, The Foos, teaches computer science concepts to kids in more than 200 countries.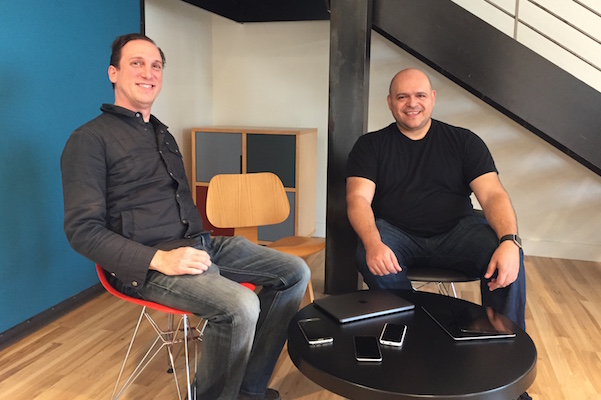 Back in 2015, we named loyalty program developer P4RC to this same list. Two years later, the brains behind the project are back after rebranding as Coin-In. The new social casino platform is designed to drive physical traffic to brick-and-mortar locations using a loyalty platform that provides continuous engagement for users away from the casino. Over the course of a 90-day trial with a prominent casino, Coin-In helped increase the casino's year-over-year casino player count by 15 percent. The casino's email database also jumped up 150 percent over the same time period.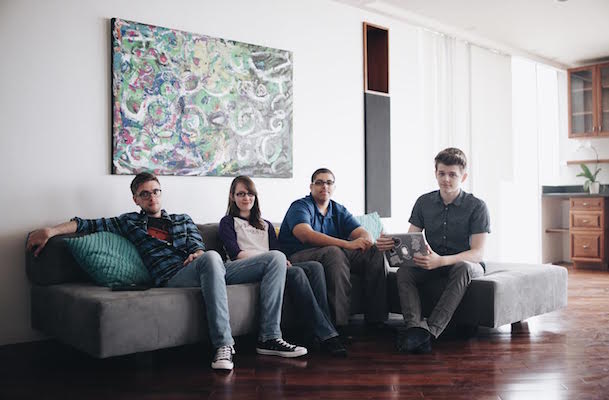 In late-2015, Venice-based Moviepilot.com raised a $16 million round of funding, piquing the interest of those unfamiliar with the entertainment-focused website. Late in 2016, on the heels of promising traffic, the site rebranded as Movie Pilot. Before the year was over, the team had another big announcement: the creation of Creators Media, which will serve as the parent company for Movie Pilot and sister sites Now Loading and Champions. The sites boast more than 32 million fans worldwide and the three companies plan to expand in 2017.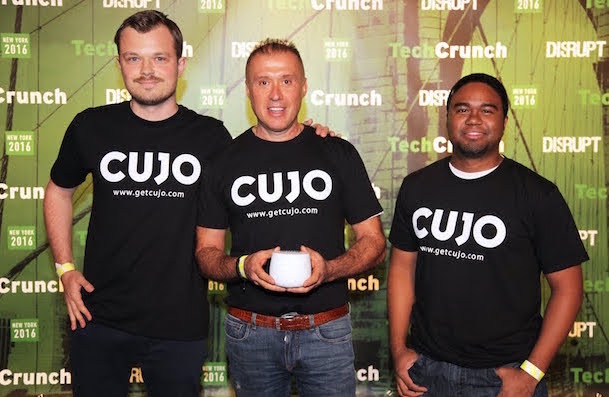 Given the cybersecurity issues that came up during this year's election, network security should be a major concern for not only businesses, but also consumers. CUJO, the El Segundo-based smart firewall, just so happens to be in the right place to offer a bit of support. Founded by serial entrepreneur and LA tech veteran Einaras von Gravrock, CUJO is the maker of a smart firewall that uses a combination of cloud services, machine learning and mobile apps to manage your network's security. You can find CUJO's firewall systems in pretty much every major electronics store.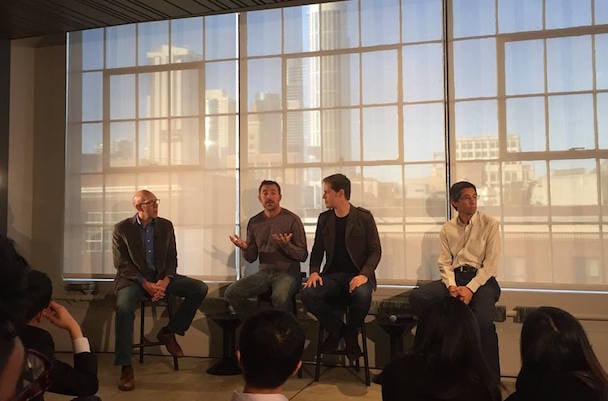 In June 2016 the Irvine-based enterprise cybersecurity startup landed a monstrous $100 million round of funding, one of the biggest of the year, launching the company to the top of the enterprise cybersecurity debate. The firm uses mathematics and machine learning to accurately identify what is safe and what is a threat, in the process, developing an understanding of the hacker's methodologies.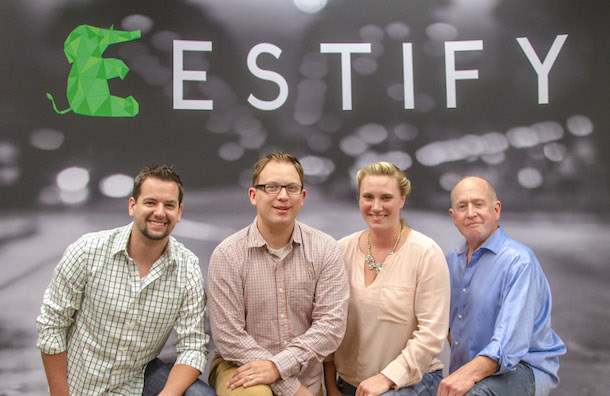 Agoura Hills-based Estify has quietly become a leader in the burgeoning auto tech startup scene, and given LA's reliance on cars, the company couldn't have started up in a better spot. Estify develops software that helps collision shop owners manage processes that were previously handled with notepads and shorthand, allowing an industry to come into the 21st Century without deterring any existing customers. The startup has raised just over $8.5 million to date.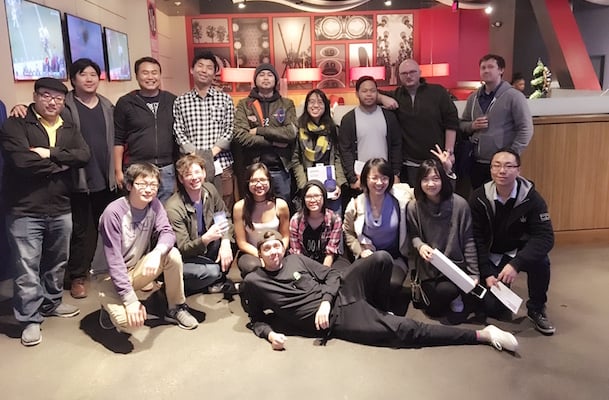 Since its inception in 2014 by graduates of some of LA's finest universities, Firefly Games has become a gateway between the US and some of Asia's most popular gaming titles. But with the $10 million round of funding the company received in August, it's clear the Hollywood-based startup has its eyes set on a new frontier: developing their own games. With the influx of cash, the company created a development team to begin work on a mobile game based on a major Hollywood intellectual property.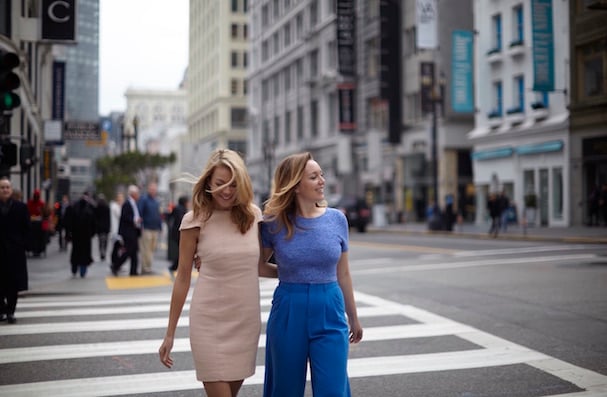 Amplify.LA veteran The Flex Company develops an innovative feminine hygiene product designed to help people have more sex. The Venice-based company's menstrual discs are leak free for up to 12 hours, enabling sex no matter what time of the month it is. Co-founded by Silicon Valley veteran Lauren Schulte, the startup also took part in Y Combinator. At the beginning of 2017, Schulte's co-founder, Erika Jensen, was named to Forbes 30 under 30 list.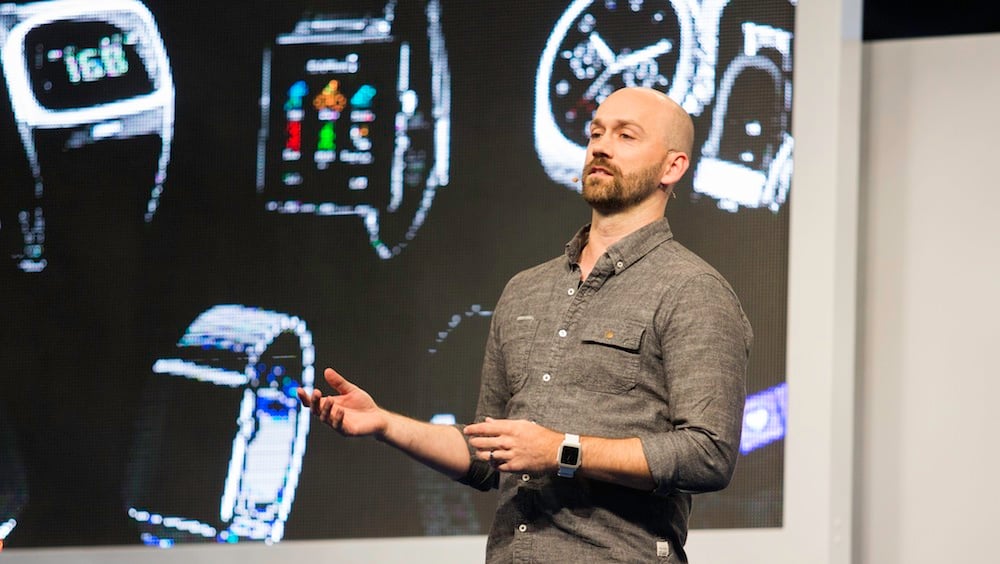 Santa Monica-based FocusMotion is no stranger to Built In LA's Top 50 Companies to Watch. The startup develops a technology that allows for movement to be tracked in order to highlight inefficiencies and help individuals learn exactly what they should be doing, whether it be exercising, rehabbing or simply just moving boxes. The motion tracking software developer made the list in 2016, and we were right: the company had a huge 2016, with news of a Kobe Bryant investment leaking in August.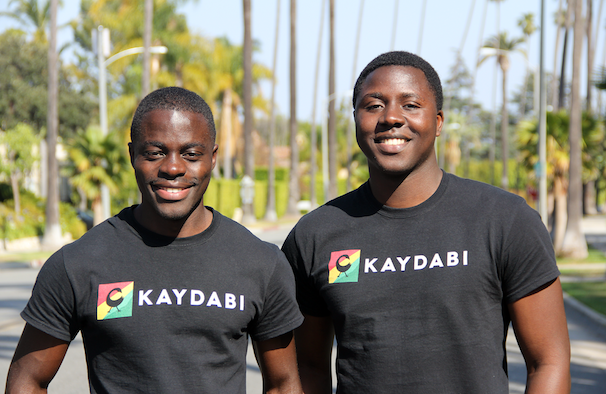 By combining addictive video games with a passion for philanthropy, Kaydabi Games is helping change the world, one video game at a time. In 2016, the startup partnered with a number of wildlife defense organizations to develop Wild Warriors, a mobile game that raises awareness and empowers players to join the fight to save endangered animals in real life. Co-founders Kwabena Osei-Larbi and Kameni Ngahdeu, both USC grads, are also veterans of the LA tech scene.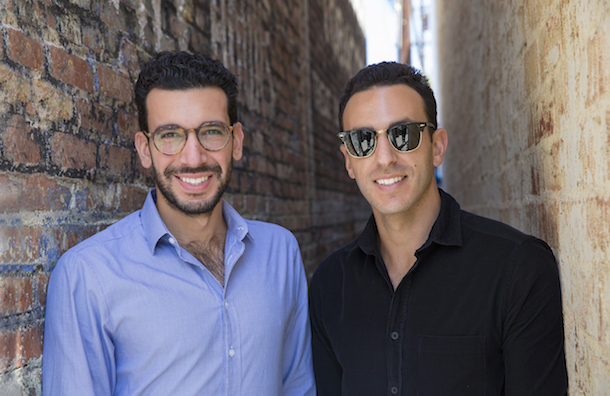 For those of us with failing eyesight, trips to the optometrist are an unavoidable part of life. But, getting new lenses for an old pair of frames shouldn't be as hard as it is. Lensabl, founded just last year, aims to change that. For $77 the startup helps consumers get new lenses in their own frames without having to leave home. Co-founded by Andrew Bilinsky, who also co-founded ChirpAds (which was acquired by PlayHaven), the Beverly Hills-based startup has raised $300,000 and is currently in the process of raising another.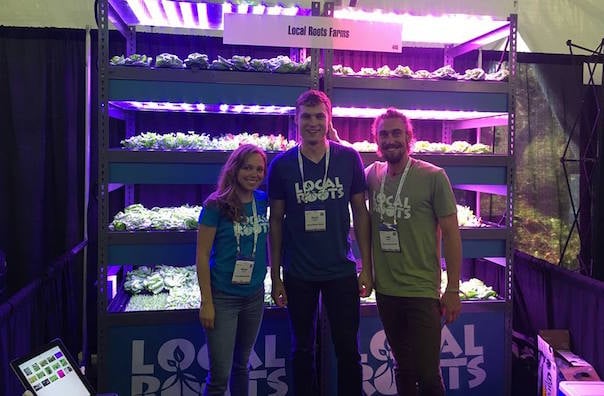 Local Roots builds indoor farming systems out of recycled shipping crates, aiming to create a cleaner, more efficient food system. The company's farm pods use machine learning and computer vision to allow growth anywhere, and we're not talking about the scrawny pepper plants in my living room. While using 97 percent less water, Local Roots' systems are capable of growing 300x more produce per square foot.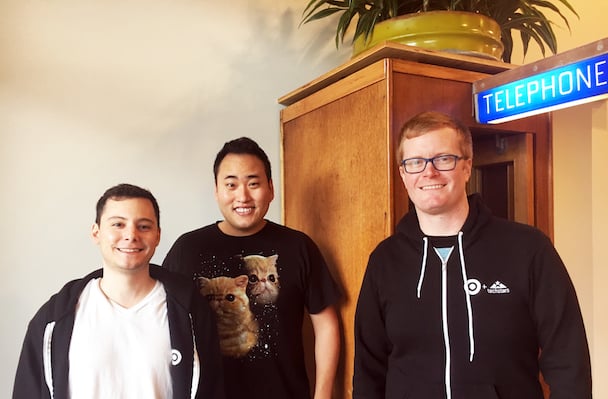 MakersKit may have started in the Bay Area, but it didn't take long for the DIY kit brand to relocate to Los Angeles. Over the past year, the startup has increased its monthly subscription service to represent 50 percent of sales, with the other 50 percent coming from deals with retail giants like Macy's and Urban Outfitters. In 2016, the startup turned heads by joining Techstars Retail in Minneapolis, despite the company's proven track record of success.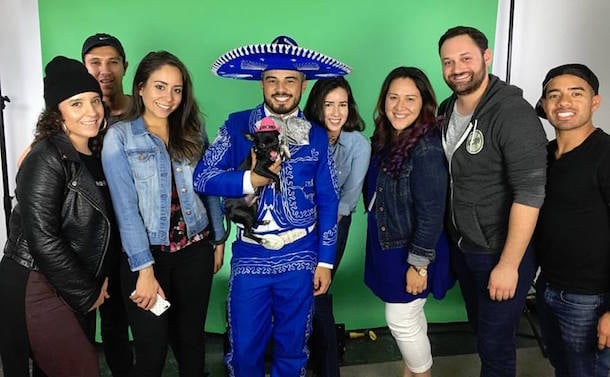 Founded in 2012, Santa Monica-based mitú is a digital media company with a very specific focus: to bring the young Latino point of view to mainstream entertainment. The company's monthly audience of almost 100 million people drives nearly 400 million content views a month, not to mention more than 120 million monthly video views. In December, mitú announced it would partner with Snapchat to develop multimedia content for Snapchat's new feature, Snapchat Discover.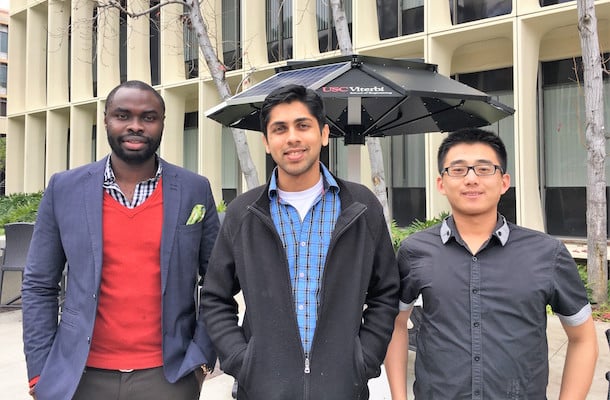 Moving Analytics, a company that develops a platform that helps hospitals implement home-based rehabilitation programs for patients with cardiopulmonary disease, is part of a wave of healthtech companies popping up in Silicon Beach. With local programs like the Techstars/Cedars-Sinai Healthcare Accelerator, it's clear that healthtech is becoming a priority for investors in LA County. In June, the startup raised $1.1 million from, among others, Launchpad Digital Health.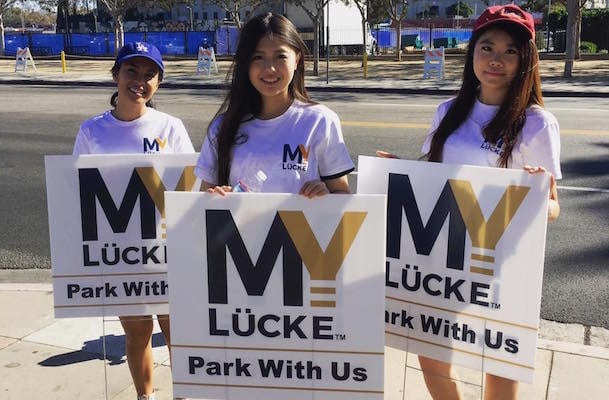 We might joke about how much we rely on our cars here in LA, but Los Angeles really is a car town. Although not as awful as parking in, say, Chicago or New York, locking down a parking spot that doesn't require movement every two hours can be a challenge. MyLücke, which recently partnered with RazorGator to help alleviate the comically bad parking situation at Rams games at the Coliseum, connects users with parking spots with those on the hunt for parking, acting as an Airbnb for your car. As the idea of car ownership continues to be challenged by ridesharing services like Lyft and Uber, and car rental services like Skurt, MyLücke is in a unique position to upend the parking industry.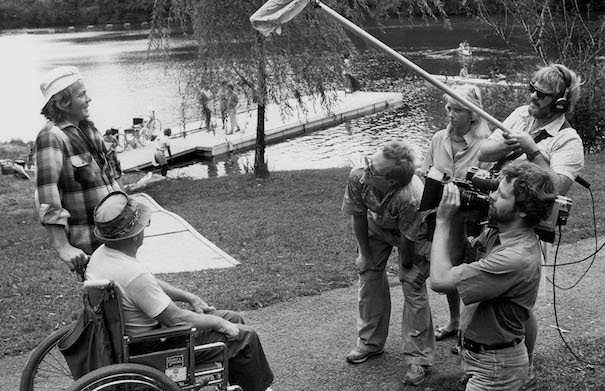 In 2016, Polymaze's Cristina Escoda and her team decided to make a move. They relocated the company from New York City to Culver City, seeking better access to talent in LA. The startup develops a platform allowing media companies and brands to interact with and employ independent freelancers. Their method of streamlining interactions between talent and the company doesn't just end after a freelancer is hired: the company's secure payment platform also makes it easy for parties to exchange funds in a safe manner.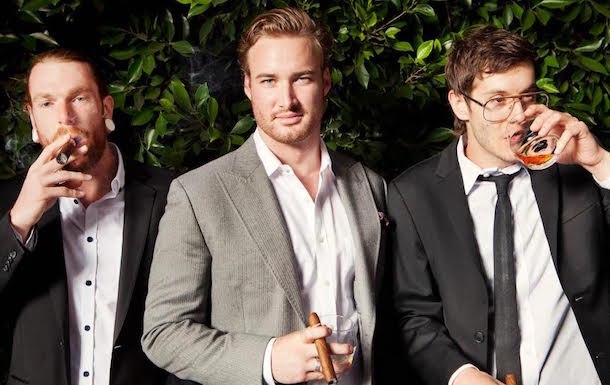 In the past few years, venture capitalists have grown weary of on-demand services, largely due to the massive amount of logistics that need to be managed in order to execute even a simple transaction. But Saucey is a bit different. The on-demand alcohol delivery service has secured $4.5 million to date, and the team has spent the last year analyzing the market, and — more importantly — their customers. With the alcohol delivery market all but cornered, the startup is expected to make big waves in the early part of 2017.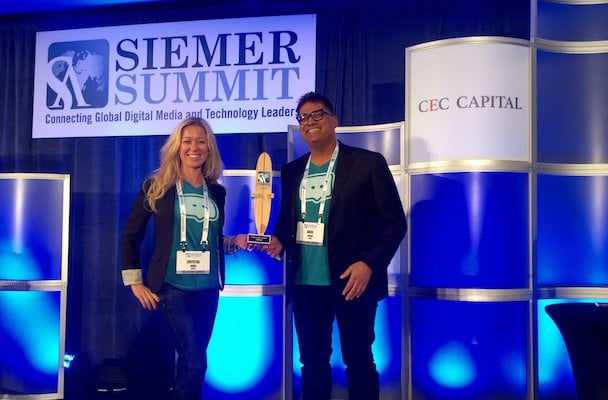 Sensay co-founders Ariel Jalali and Crystal Rose have created a way for the average consumer to use someone else's knowledge to their advantage, sort of like Daniel Larusso used Miyagi's expertise to defeat the Cobra Kai in The Karate Kid. The Venice-based startup has developed a chatbot available through SMS and a number of messaging apps (including Slack, Facebook Messenger and Kik, among others), to create a marketplace for information and expertise. It acts as a middleman, connecting users looking for a bit of advice from "Sensays," who can be awarded for sharing their time and information. In August, the startup pulled in $4.5 million from a group of investors that included Greycroft Partners and Amplify.LA.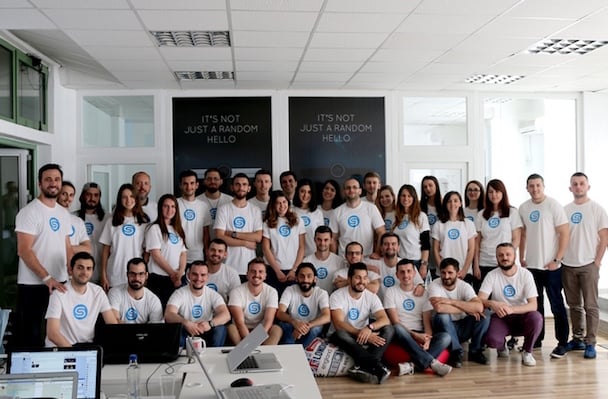 In July 2016, Solaborate co-founder Labinot Bytyqi and his team started an Indiegogo campaign to help crowdfund $30,000 for the company's cross-platform productivity device, HELLO. $275,000, and a ton of valuable feedback later, the company decided to extend their campaign in order to make it compatible with different communications programs and is currently sitting at close to $475,000. The team continues to take pre-orders as it readies to ship the first HELLO units in 2017.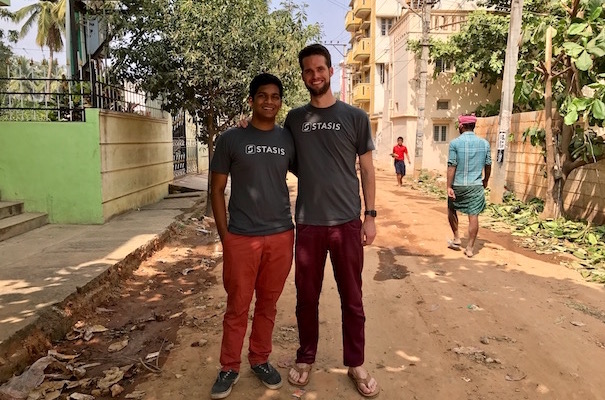 It was a whirlwind 2016 for LA-based Stasis Labs. After graduating from Techstars' Healthcare Accelerator in June, the company worked furiously to build out their cloud-connected vital signs monitoring system. In November, the startup announced a $5 million seed round of funding, which it plans to use to expand operations in its test market, Bangalore, India, and eventually expand to the US.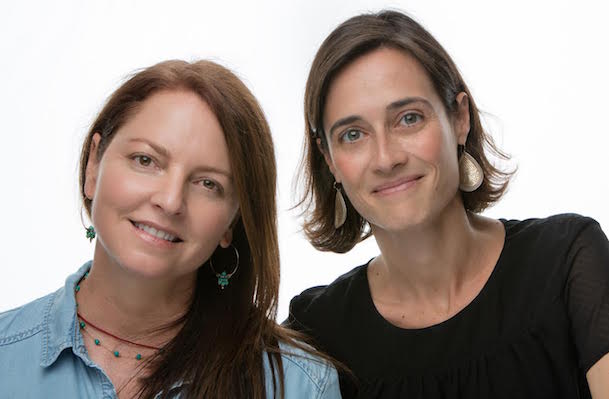 2016 may have been a tumultuous year for just about everyone, but that means 2017 is shaping up to be a year of reflection. Stop, Breathe, and Think is an app that serves as a beginner's guide to meditation, and though it's really just starting to gain traction in the tech community, it's been downloaded by over two million people, and even brought home a People's Voice Webby Award. In December, the company raised a $1.3 million seed round.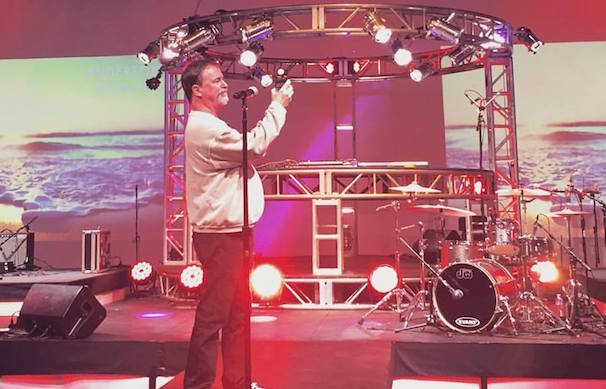 For years now, Hollywood has been attaching Steven Spielberg's name to projects in order to take advantage of the legendary writer/director/producer's absurdly successful career. This time, it's Spielberg writing the check. Founded by visual effects maven Robert Stromberg, The Virtual Reality Company received a $23 million round of funding back in June, following the success of the release of The Martian VR, a 20-minute interactive and fully immersive journey the startup created for the 20th Century Fox Innovation Lab. VR is poised to have (another) breakthrough year in 2017.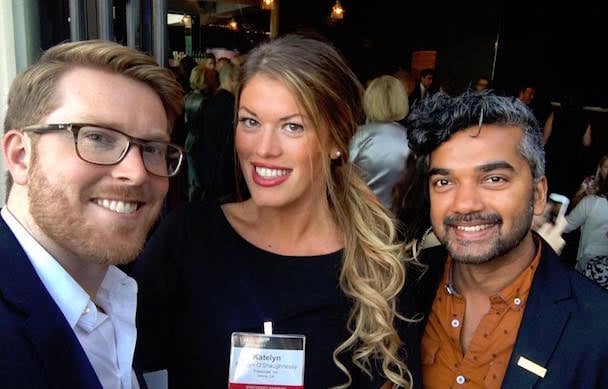 TripScope is an app built by travel professionals to offer valuable vacation advice. The app connects travelers with experienced travel agents to help make managing destinations, hotels, rental cars and restaurants as simple as following a to-do list. Following a $1.2 million seed round of funding in late-2015, founder Katelyn O'Shaughennessy was honored by Forbes in their annual 30 under 30 list.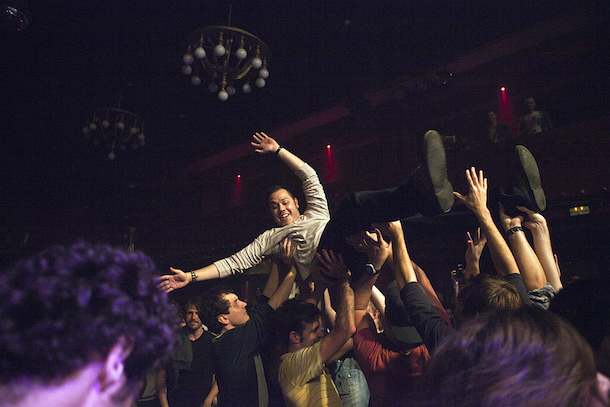 Despite their massive following, entertainment brands struggle to profit from their community of followers, and while working at XIX Entertainment, Mark Shedletsky started looking for solutions. The answer, he found, was in the data, and that's exactly what Vertical Mass is built to address. In October, the West Hollywood company closed a $5 million Series A, and relocated from their original home in Culver City to the Sunset Strip.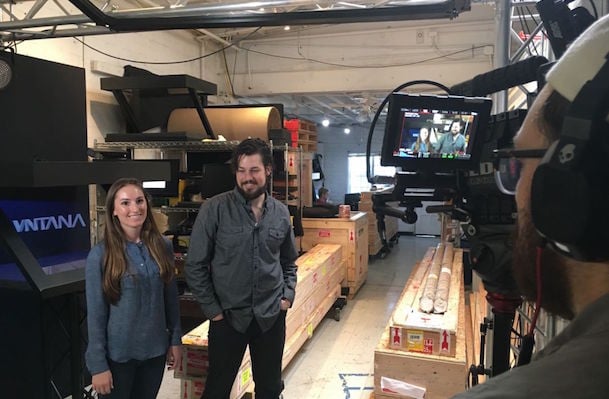 Van Nuys isn't necessarily the type of place you would expect to find a tech startup, but for VNTANA, there couldn't be a better perfect spot. The augmented reality startup walks a tightrope between software, hardware and adtech, but despite its title-agnostic existence up to this point, the company is creating a technology that's changing the way brands advertise to consumers. Through interactivity, VNTANA can bridge the gap between a company looking for information on consumers and consumers sick of advertisements. The company raised a $750,000 seed round back in 2015, but has been profitable since the early days. 
Headquartered on an unassuming industrial block in Glassell Park, VR Playhouse is quietly creating some of the most interesting immersive content on the market. Though just two years old, the startup is finding a way to help brands tell a story using virtual reality in a way they don't know how. Without any funding, the company has built up quite the diverse portfolio, and as their track record of success continues, expect VR Playhouse to put out some very thoughtful, moving VR content.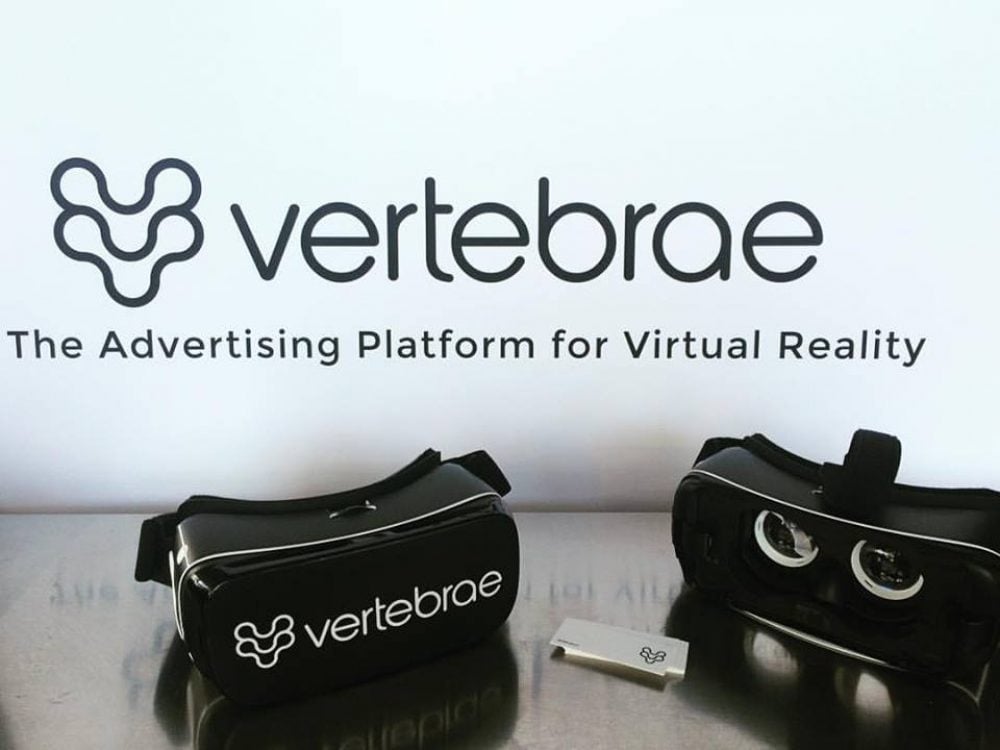 When Vince Cacace revealed his startup to the world in September 2016, along with news of a $10 million Series A, it was clear that whatever he had been working on was worth the wait. As content producers find a new avenue in the form of virtual reality, Vertebrae has created a way to help them monetize their work. The startup's virtual reality advertising platform is integrated across the VR ecosystem and provides distribution tools with analytics to allow creators and publishers to effectively monetize their content.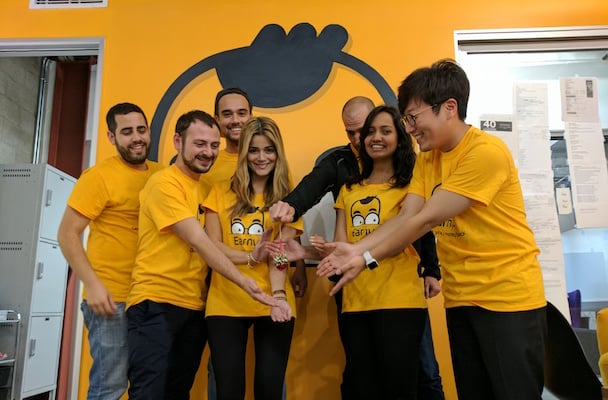 Unlike apps that search for discount codes or aid with returns, Santa Monica-based Earny helps consumers claim money they could have saved on previous purchases via an innovative dashboard. Backed by Science Inc., Earny has raised over $1 million to date and is rapidly onboarding new employees.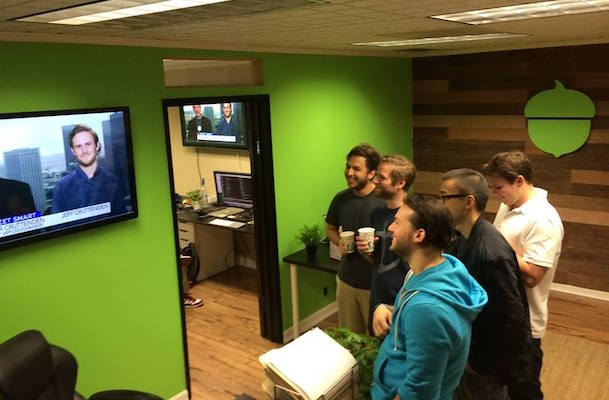 2016 was the year that Irvine-based investing app Acorns turned all its hype into dollar signs. Literally. In April, the company received a $30 million round of funding from, among others, PayPal, based on the 850,000 open accounts the company had at the time. Even more promising was the fact that 75 percent of the accounts were opened by users between the ages of 18 and 34, indicating an engaged younger demographic that is traditionally hard to reach, especially for a financial management app.