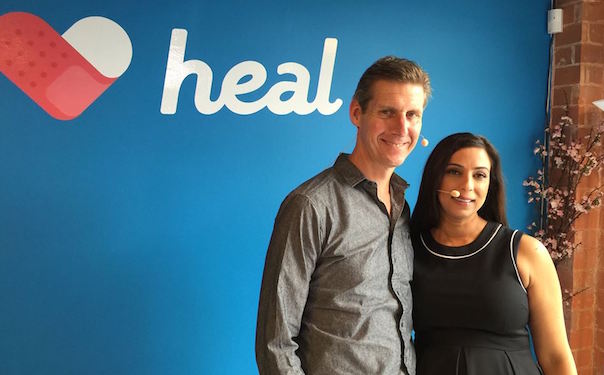 Doctor on-demand service Heal announced this morning it raised a $26.9 million Series A. The funds bring Heal's total amount raised to date to over $40 million.
Founded by a husband (the CEO) and wife (the chief medical officer) in 2015, the Santa Monica-based startup allows users to have doctors come to them for either an in-network co-pay or a flat rate of $99.The company plans to use the funding to accelerate tech growth and to bolster its marketing efforts in order to reach more doctors and patients.
"This world-class team of investors further validates the importance of what we are building and the enormous need for a convenient and personalized healthcare solution," said Chief Executive Officer and Co-founder Nick Desai in a statement. "Heal fixes everything bad and broken about healthcare by bringing everything good right to you, wherever you are."
Though just a year old, the startup boasts 10,000 patients to date, and is in network with Blue Shield of California, Anthem Blue Cross of California, Cigna Healthcare, Aetna and United Healthcare.
The round was led by Thomas Tull's Tull Investment Group, which also contributed to the startup's seed round in 2015, and was joined by Breyer Capital, Qualcomm Incorporated Executive Chairman Paul Jacobs and Skydance Media CEO David Ellison, as well as early investors HashtagOne and Slow Ventures.
Images via Heal
Do you have a story to share? Let us know and follow us on Twitter@BuiltInLA.