Silicon Beach is home to a number of world-class hospitals and universities, and a growing network of entrepreneurs, developers and investors focused on healthcare. LA healthtech startups are spreading information, empowering patients, streamlining processes for caregivers and driving new thought about medicine and how we look after ourselves and each other.
Here are 22 promising healthcare startups in the Los Angeles area.

What they do: GoodRx empowers consumers who are trying to get the best deals on prescription drugs. Its website and mobile app provide over 500 million pricing options for more than 6,000 different medications, with real-time updates on discounts, coupons and price fluctuations.
How it's changing healthcare: Prescription drug prices have long been a headache for many Americans. GoodRx is an "Amazon for meds," of sorts, but its real business is information. By bringing transparency to the prescription drug business, GoodRx incentivizes merchants to build more open relationships by making sure customers get fair prices on the medications they need the most.
Founded: 2011
Funding: $1.5M
What they do: Medely is an on-demand platform for healthcare professionals to find per diem work.
How it's changing healthcare: Health professionals, like Registered Nurses and Techs, use Medely to book short-term and per diem work at local healthcare facilities. These professionals set their own schedules, see daily job opportunities and can accept jobs that fit their skill level.  
Founded: 2015
Funding: N/A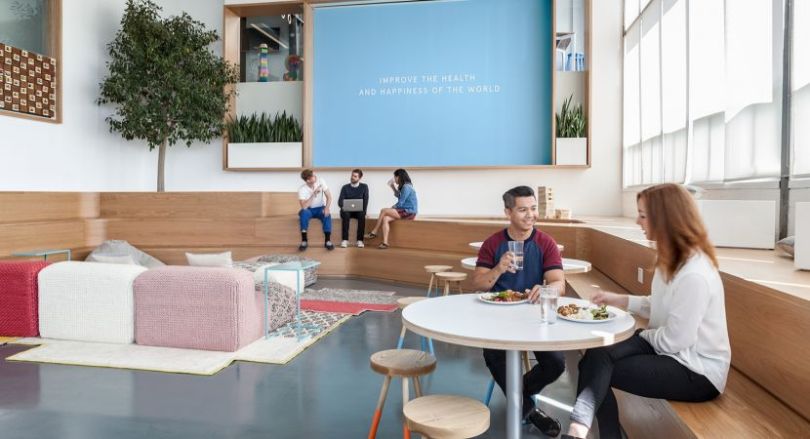 What they do: Santa Monica based, Headspace is a mobile platform promoting mental health through meditation sessions and training in mindfulness.
How it's changing healthcare: In addition to their southern California headquarters, Headspace has locations in San Francisco and London and is used by millions of users across 190 countries.
Founded: 2010
Funding: $75.2M
What they do: SimplePractice is a Santa Monica-based software company that makes it easier for medical professionals to take in new clients, converse with them, schedule future appointments and manage payments.
How it's changing healthcare: Medical professionals from Psychologists to Social Workers utilize SimplePractice's software as a tool to grow their practices and run them more efficiently.
Founded: 2012
Funding: Undisclosed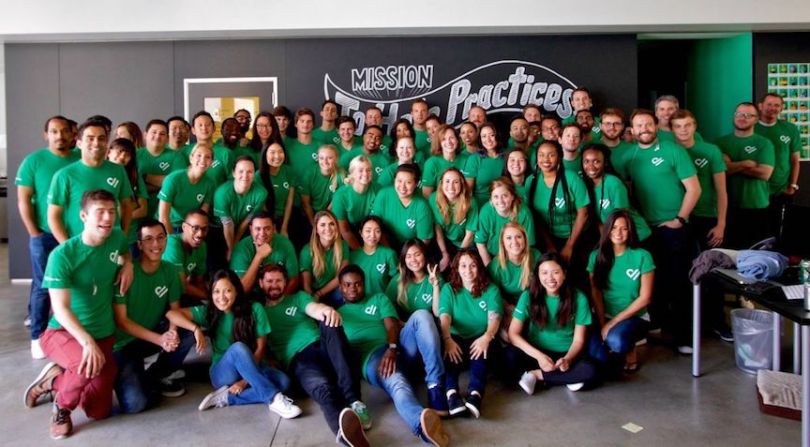 What they do: PatientPop is a business-building platform for medical practices. It offers growth and retention tools, analytics and reputation management, all in one place.
How it's changing healthcare: Call it "Hubspot for doctors." PatientPop makes marketing simple so that practitioners can spend less time drawing in new patients and more time caring for them. 
Founded: 2014
Funding: $29.8M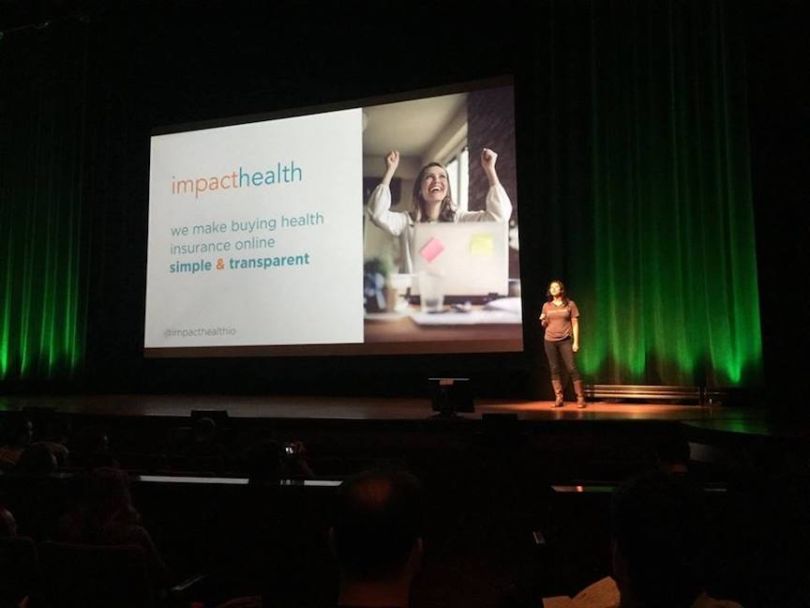 What they do: Pasadena-based Impact Health was created to help take the pain out of getting health insurance. The startup's platform streamlines the process, allowing users to buy health insurance in just five minutes. 
How it's changing healthcare: Whether you're a small business or an individual consumer, choosing a healthcare plan is tedious, confusing work. Impact Health's platform simplifies this for all parties involved, saving consumers time and money they could be using elsewhere.
Founded: 2014
Funding: $1.3M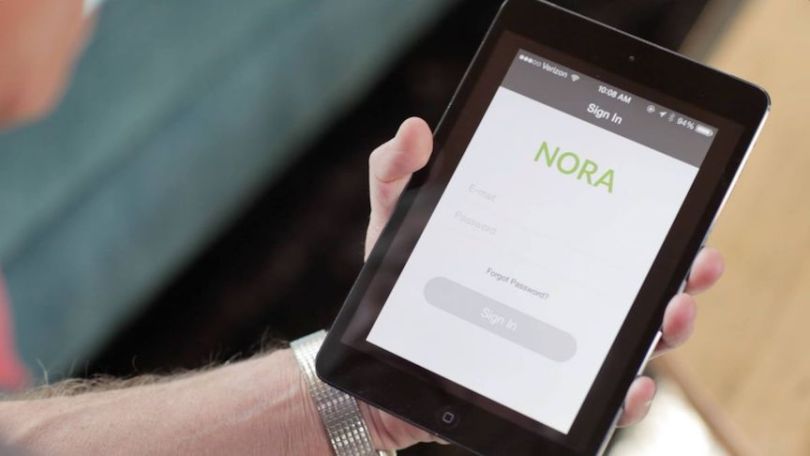 What they do: Focused on clinical trials, Science 37 brings together mobile nursing companies, pharmacies and patient advocates, making much-needed research more efficient.
How it's changing healthcare: Science 37 has built a strong network, raised $6.5M and even received a workshop invitation from the White House. As healthcare trends toward transparency and democratization, expect its influence to grow.
Founded: Unknown
Funding: $6.5M

What they do: The new age of house calls is here. An app that gets a licensed doctor or pediatrician to your home with the tap of a screen, Heal has seen enormous growth and garnered a lot of press attention.
How it's changing healthcare: Founded by a wife-and-husband team of frustrated physicians, Heal has seen explosive growth in demand, over 300% in 2016 alone. It has raised $5M and still charges users a mere $99 per visit.
Founded: 2014
Funding: $5M

What they do: Credentials are a recurring headache for healthcare professionals, and Silversheet aims to streamline the process, making it easier for doctors to stay compliant. 
How it's changing healthcare: Simply put, Silversheet puts credentials in the cloud. This has significant implications for smoother collaboration and easy transparency in all sorts of high-compliance sectors.
Founded: 2014
Funding: $5.2M

What they do: The amount of information generated in the healthcare sector is staggering. Medversant pulls together numerous files and databases into one hub, true to its motto: "One provider, one record."
How it's changing healthcare: According to Medversant's estimates, 50% of provider records are incorrect at any given time. Medversant hopes to change that with a simple idea and a range of applications. Its Virtual Review Committee has the potential to cut down dramatically on time lag and bureaucracy in the caring professions.
Founded: Unknown
Funding: $6.35M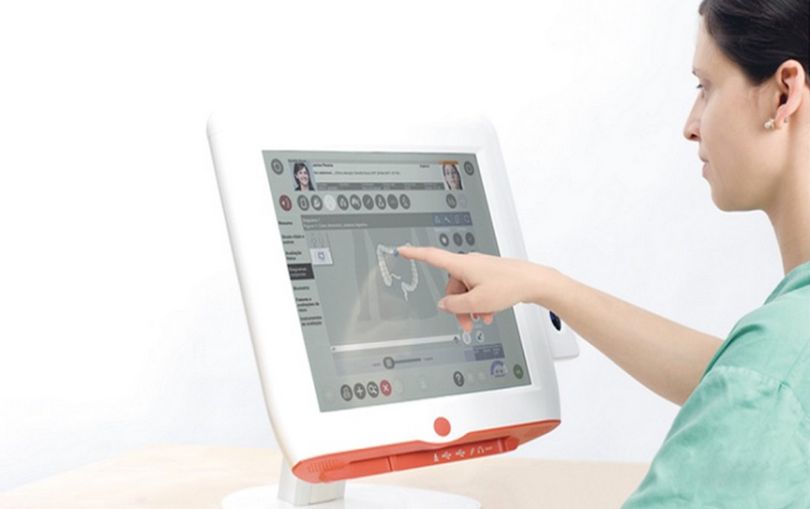 What they do: NantHealth facilitates personalized patient tracking with an evidence-based approach that knows its way around the human genome.
How it's changing healthtech: Going strong for nearly 10 years, NantHealth has raised almost $564M, placing it among LA's most successful and powerful healthtech companies. A tenacious and persistent unicorn, It was recently valued at $2B.
Founded: 2007
Funding: $563.99M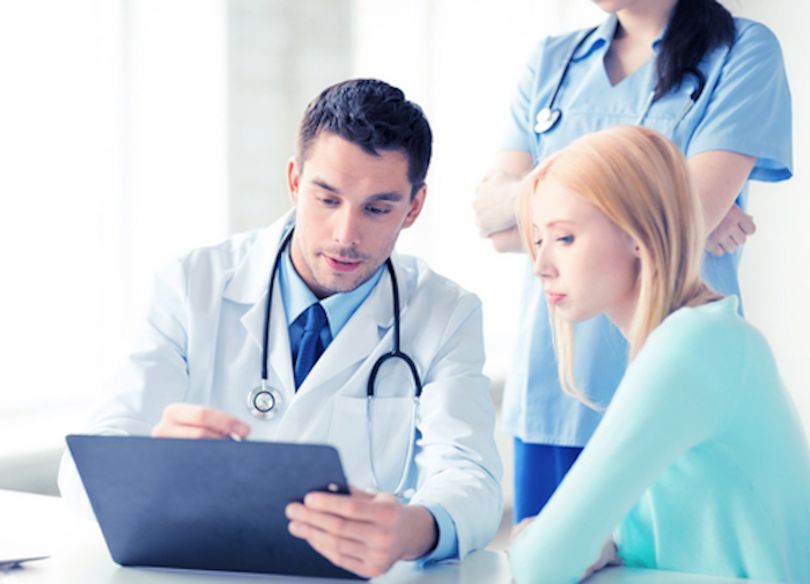 What they do: Health Data Vision builds SaaS tools that collect and crunch clinical data from medical records. It leverages expertise in Medicare and Medicaid and provides a HIPPA-compliant, secure cloud platform.
How it's changing healthcare: Health Data Vision's tools bring together a wealth information and make the review process significantly more efficient. Its Secure Virtual Print (SVP) technology gets healthcare practices several steps closer to paperless offices.
Founded: 2009
Funding: $3.9M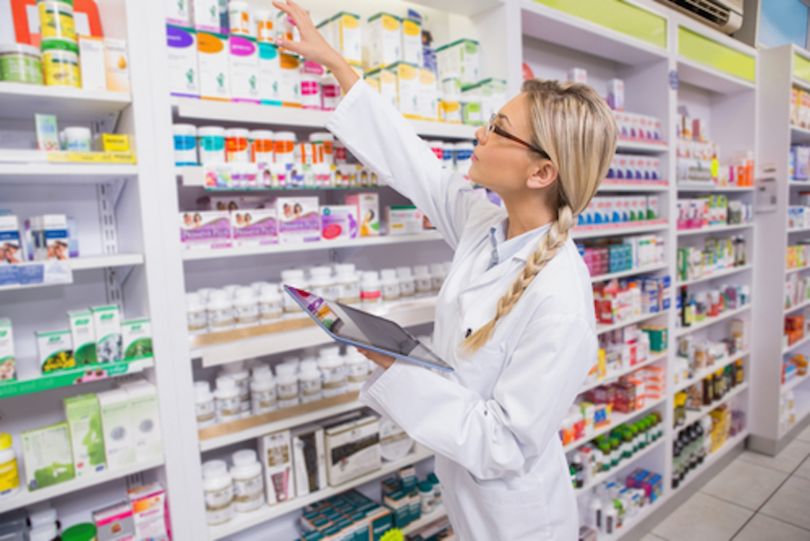 What they do: With an eye toward transparency, Push Health uses technology to bring together patients and providers in a tight network.
How it's changing healthcare: In a few years, Push Health has built a group of thousands of users. It integrates with Quest Diagnostics and more than 50,000 pharmacies and demonstrates how a tech startup can help democratize healthcare.
Founded: 2013
Funding: $0.31M

What they do: HomeHero helps families find qualified in-home care for aging relatives who need it, simplifying what can be a scary and difficult process.
How it's changing healthcare: Fresh from the inaugural class of the Techstars/Cedars-Sinai Healthcare Accelerator program, HomeHero is poised to become highly influential as the Baby Boom generation ages. It recently garnered a $20M funding round, and cofounders Kyle Hill and Mike Townsend hit this years Forbes 30 Under 30 list in healthcare.
Founded: 2013
Funding: $23.02M

What they do: SnapMD facilitates one-on-one live video consultations between patients and pediatric physicians. Communication is secure and HIPPA-compliant.
How it's changing healthcare: Online communication has been trending toward video for some time, and sometimes patients need doctors but aren't able to travel. 
Founded: 2013
Funding: $7.58M

What they do: The team at Access Integrated has a strong, firsthand background in operating imaging centers. They now bring together a diverse network of centers into a one, cutting cost and uncertainty for providers and outpatients.
How it's changing healthcare: After six years in operation, Access Integrated received a whopping $58.5M in funding in 2015, which it will use to expand its influence in cosmetic surgery, workers comp and beyond.
Founded: 2014
Funding: $58.5M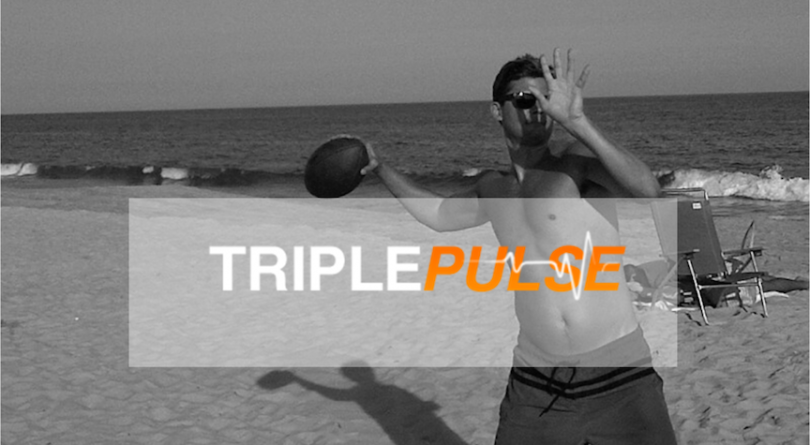 What they do: Some of the most exciting innovations in nutrition come from the world of athletics. TriplePulse serves a number of top athletes, replenished monthly, along with a wealth of well-informed health advice.
How it's changing healthcare: TriplePulse customers include cyclists, triathletes and US Olympians.
Founded: 2012
Funding: $1.48M

What they do: With a mission to "bring clarity to healthcare decisions," WiserCare is an information clearinghouse and support system for patients and providers alike.
How it's changing healthcare: Too often, important healthcare decisions are made from a place of fear and confusion. By cutting through medical jargon and helping consumers and medical professionals communicate clearly, WiserCare helps people get more effective treatment and navigate scary terrain with more confidence.
Founded: 2013
Funding: $3.71M
What they do: Applied VR was established by top academics and by Lieberman Research Worldwide, one of the world's premier marketing research firms, to provide the first virtual reality software designed specifically for clinical settings and applications.
How it's changing healthcare: VR is very much a hot topic right now, and its applications in healthcare are myriad, but Applied VR isn't just part of a trend. It is driven by decades of clinical and academic research, and has built strategic partnerships with world-class hospitals and universities. It's another Techstars Healthcare Accelerator alum that will likely cast its influence decades into the future.
Founded: Unknown
Funding: Undisclosed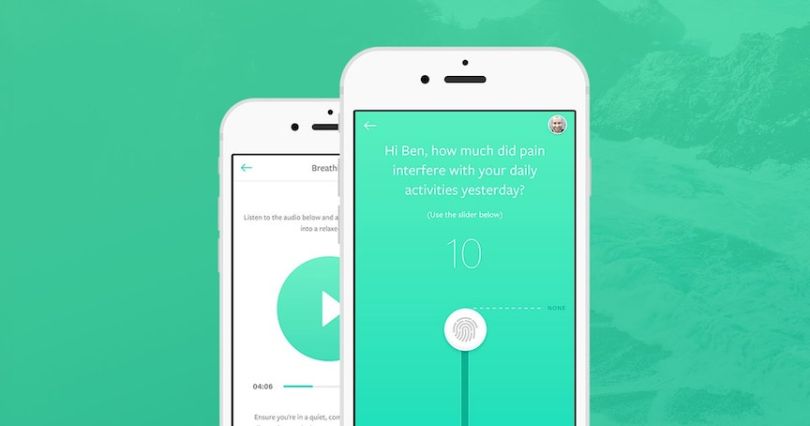 What they do: Currently looking to launch out of beta, Ella was cofounded by serial entrepreneur Alexandra Skey. The startup is designed as a a mindfulness program for those managing chronic pain.
How it's changing healthcare: With Ella, ancient wisdom meets neuroscience, and they have a lot in common. Mindfulness interventions have led to significant cost reductions in chronic pain treatment, and can literally change the brains of people who most need relief from suffering.
Founded: 2016
Funding: Undisclosed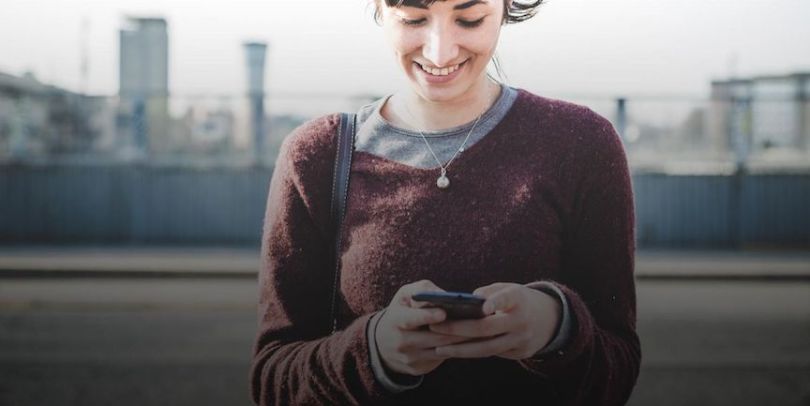 What they do: h2 Wellness is a digital platform for behavioral health. It licenses its software to coaches, health clubs and others who want more effective ways to help people make healthier decisions over time.
How it's changing healthcare: Behavioral health guidance can cut untold costs from the healthcare system through preventative care. h2 Wellness started as a coaching engine called Maestro with a healthy appetite for Big Data, and it now serves athletes, low-carb dieters, and many others.
Founded: 2005
Funding: $3.1M

What they do: 1-800-DENTIST was one of the original medical matchmaking services, giving patients easy access to a wide choice of providers long before the internet went mainstream.
How it's changing healthcare: It has kept its endearingly old-school brand intact, but 1-800-DENTIST isn't just a forerunner of the information revolution brought on by digital tech. It has steadily expanded its online services and building one of the most formidable networks of its kind.
Founded: 1986
Funding: $16.72M
Images via Facebook and Shutterstock
Have a news tip for us or know of a company that deserves coverage? Let us know or tweet us @builtinla.