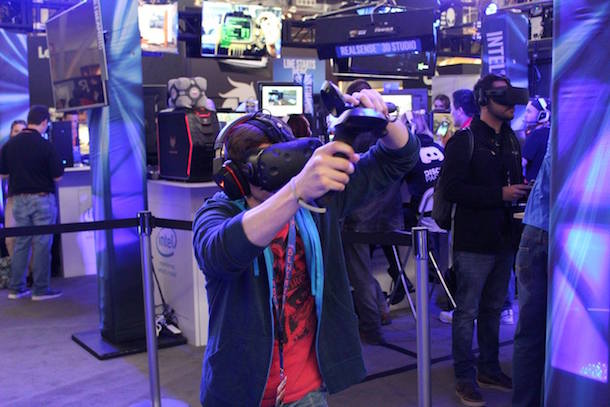 Survios, the virtual reality firm operating at the intersection of immersive technology and video games, announced the closing of not one, but two rounds of funding today, bringing in a fresh $50 million for the Culver City-based startup.
The first round, a strategic investment by Metro-Goldwyn-Mayer, will see MGM Chairman and CEO Gary Barber joining Survios' board. Survios also revealed a previous round of funding, led by Lux Capital with participation from Shasta Ventures, Danhua Capital, Shanda Holdings, Felicis Ventures and Dentsu Ventures. Together, the two fundings bring the company's haul to $50 million.
"I'm humbled to have Gary join our board and to bring on such a storied partner as MGM," said co-founder and CEO Nathan Burba. "This puts us in a position to achieve our goal of becoming the leading publisher and content creator in virtual reality."
The company plans to use the funding to continue building on its publishing and development platform, as well as add third-party titles and expand its distribution internationally. 
The startup burst onto the scene earlier this year with the release of Raw Data, which soon became the first VR game to top the global Steam Charts. In addition to creating new titles, Survios said part of the financing would go toward expanding the Raw Data universe.
Survios brought in a $4.2 Series A in 2014 and added an undisclosed Series B in October 2015. Today's investments bring the company's total disclosed funding just shy of $55 million.
Images via Survios. 
Have a news tip for us or know of a company that deserves coverage? Follow us on Twitter @builtinla.