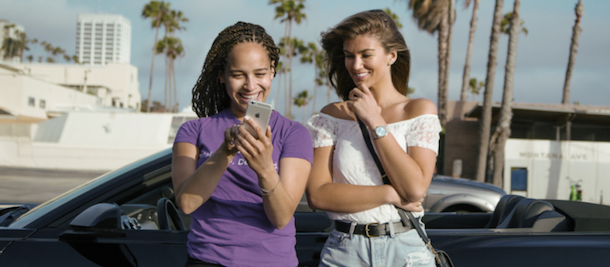 After spending hours at the airport and on a plane, nothing seems less appealing than finding your way to the car rental facility and spending additional time filling out paperwork and waiting in line. 
Skurt founder Harry Hurst was fed up with the process, so he created a solution.
Based in Culver City, the startup was originally founded to eliminate the glaring inefficiencies in the car rental industry. But as his company grew, it became  apparent it also could also provide consumers an opportunity to eliminate owning a car altogether.
"The original plan for the company from very early on was to improve the rental experience. Once we started doing delivery, which is now 100 percent of our business, the focus has shifted to a much bigger opportunity to shape the future of mobility," said Hurst, who had run a successful business in London before starting Skurt in LA. "There's a much bigger opportunity to grow an entirely new market of people who traditionally may have owned a car, but don't need to because Skurt provides them an on-demand access to ownership of a car on a short-term basis." 
Users can have their rental car brought to them with just a few swipes on their smartphone. And by acting as a broker between commercial car fleet owners and people looking to rent cars, Skurt allows fleet owners to rent cars which would have otherwise sat in a lot. 
"It was never intended to be a car rental company, we take care of all the logistics on the front-end, so the fleet owner never communicates with the customer. Everything is taken care of within the app, from the paperwork to the vehicle tracking," said Hurst. "We partner with commercial fleet owners, traditional rental companies and car dealerships, and because of the infrastructure that we have now set up, anyone can essentially become an investor in a fleet of cars and monetize them on the Skurt platform."
Hurst said the app is in a unique position to take advantage of a consumer trend spurred by ridesharing apps like Uber and Lyft.
"People don't want to own cars unless they absolutely have to. Companies in the mobility space like Skurt are making it easier to have access to the car exactly when you need it, without any of the long term commitments associated with it," said Hurst. "By actually delivering the car to the customer's door, we not only could service the traditional use case for renting a car in a more convenient way, but it could be a way of replacing the need to own a car, which is how we see the consumer trend going."
In the year since publicly launching the service, Skurt has expanded to Orange County, San Diego and Miami. Currently, the team sits at 50 full-time employees with another 45 "fleet associates" in charge of the delivery and pickup of cars in Southern California. As the company continues to expand geographically and  awareness grows, Hurst said Skurt's focus is simple: expand, improve and hire.
"We've gone from a one-bedroom apartment to a house that we lived and worked out of, to a beautiful new office in Culver City," said Hurst. "Along the way we've launched four cities, and the future looks incredibly bright. We're working on a lot of automation and artificial intelligence software and products in the logistics and fleet management space, and we're really focused on hiring passionate individuals to join the team."
Image via Skurt
Do you have a story you think we should tell? Share it here and follow us on LinkedIn!