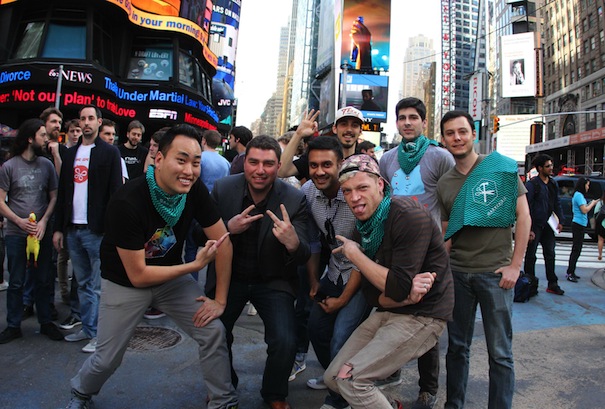 The goal of any business is to become profitable, but taking the next step determines the success of the company. When MakersKit, a company which had garnered a great amount of notoriety in its short existence, decided to join a Techstars program after being profitable for some time, some wondered why a company with so much clout would need to join an accelerator.
As it turns out, it all started with a joke.
"It's funny, the director of the [Techstars Retail], Ryan Broshar, asked me if I wanted to be a mentor for the program because he thought it would be great for other startups in the program to learn from what we've done," said co-Founder Mike Stone. "I jokingly told him it would have been awesome had we gone through this type of program when we were getting started because it really aligns with what we do as far as retail meets tech. He told us we should apply."
From the start, MakersKit hasn't operated like a traditional startup. Founded by a group of friends as a weekend arts and crafts class, the group soon caught the attention of YouTube, which suggested they take their classes national. Stone and his co-founders didn't feel they were capable of handling the massive undertaking, so someone at YouTube made a suggestion. Instead of hosting more events, Stone and his founders should create kits to take their DIY classes to the audience. 
"YouTube offered to help us create videos, and that's when I realized there was potential for this to be more than a weekend hobby," said Stone. "Pretty soon we started making more money creating the kits than at our day jobs, so we quit and for about six months handmade all the products in my living room."
A two-page profile in the San Francisco Chronicle garnered the team its first major publicity and led to their first retail deal with Macy's. But as the Bay Area hailed the company as a true local startup, Stone had other plans. The team relocated to LA, settling at an art studio in Koreatown where their cost of goods was much cheaper and the weather was a lot nicer.
"Once we got here, we really embraced what the city, Silicon Beach in particular, had to offer a business," said Stone. "There are also a ton of digital media companies here, and they help us make the digital side of our business even better than what we were doing, helping us create partnerships we never really thought about."
The startup was really starting to flourish when Stone got the call from Techstars. He brought the idea to his co-founders, and they agreed it was the perfect opportunity to partner with a retail giant, something they had been planning for a while.
"We thought about it, and it just really made sense because our goal for the year was to go to mass retail. We had been in a lot of specialty stores like Urban Outfitters and Anthropologie, but we weren't in any mass retail stores yet," said Stone. So we worked together with Target and Techstars and found a way to make it beneficial for all parties involved."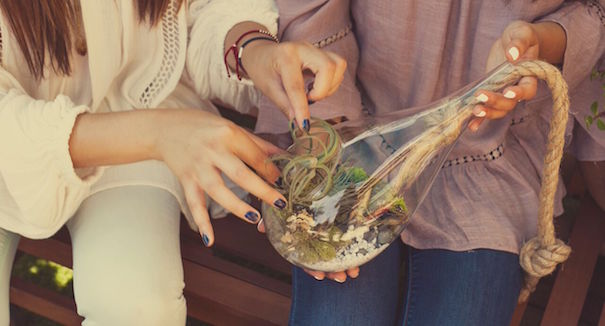 From Mid-June to September the team lived in Minneapolis with the rest of the accelerator's first cohort. Because of their success to date, they found themselves in a different position than many of the other younger startups.
"I think one the main reason why Target really wanted us to be a part of the program was our ability to pick trends from social media, partner up with the social media influencers and turn the project into a product that's on the shelves in as little as 30 business days," said Stone. "Retail still operates in a pretty old school way, and I think that's why there are programs like Techstars Retail to find ways to modernize and speed up processes that are in place now."
While they spent time acting as part-time teacher and part-time student, Stone said the opportunity to take a step back and focus on improving their product was invaluable for the business's development.
"We're used to bootstrapping, so the program really allowed us to stop focusing on growing the company as quickly as possible and focus on the little things like packaging and developing new products," said Stone. "We learned how to create a value from things we hadn't spent too much time thinking about and really focused on how we can make the experience the best possible."  
Just a few months removed from the program, Stone plans on continuing to develop partnerships with mass retailers around the country. Now located in a facility in South LA, the company has grown to employ around 50 employees, with Stone leading a small team in the Portland area. 
"I think you can get addicted to being creative because that's what happened to me," said Stone. "I want MakersKit to be available to anyone so they can learn that creativity isn't just about drawing pictures or writing stories."
Images via Facebook
Have a news tip for us or know of a company that deserves coverage? Let us know and follow us on LinkedIn.