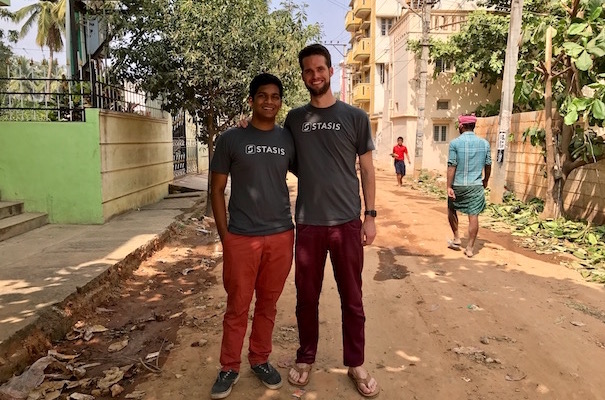 Stasis Labs, an LA-based startup which graduated from Techstars' Healthcare Accelerator in June, announced the closing of a $5 million seed round this morning.
The startup plans to use the seed round to expand operations in Bangalore, India, where the startup's cloud-connected vitals monitoring system is already live in several hospitals. The funding will also allow the startup to prepare to enter the US and other markets.
Founded by Dinesh Seemakurty and Michael Maylahn, two biomedical engineering students studying at USC, the founders are particularly close to their company's cause. Four years ago, Seemakurty's grandfather passed away after doctors missed his deteriorating health due to lack of adequate monitoring. 
"As a trained EMT, I knew the technology existed, and yet, hospitals weren't buying it," Seemakurty said in a statement.
On average, patients around the world see a nurse once every six hours, and most patients are left without a vitals monitor. Up to 75 percent of injuries and deaths that take place in hospitals are due to a lack fo basic medical supervision. 
RTP-HC, the healthcare-focused investment arm of RTP Ventures, led the round, with participation from Wonder Ventures, Techstars Ventures and others.
With the funding comes news that Milena Adamian, MD, who previously founded LSAN & Azimuth Ventures and now heads RTP-HC and will be joining the company's Board of Directors.
Images via Stasis labs
Have a news tip for us or know of a company that deserves coverage? Let us know and follow us on LinkedIn.