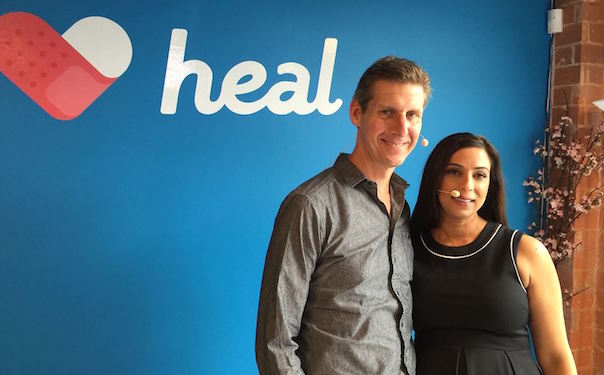 If it seems like Heal was just in the news with a funding announcement, it's because they were. Today, the on-demand doctor service announced the startup had closed a $14.8 million Series B just under two months following the company's Series A.
With the most recent funding, which came from Fidelity Management and Research Company, the company plans to expand to new markets, increase the range of medical services it offers and increase its marketing efforts. 
Additionally, Richard Gephardt, the former House Majority and Minority Leader and a two-time U.S. Presidential Candidate, will join the Santa Monica-based startup's board of directors. While serving as the representative of Missouri's third district, Gephardt promoted universal healthcare and is an advocate for the improvement of healthcare in the US.
"During my time in Congress and more recently through my public affairs work, I have been committed to improving healthcare for all Americans," said Gephardt. "What Heal is accomplishing is transformative and they have the potential to move the needle forward for healthcare in a positive way. The key to a better healthcare system is to increase quality by bettering the relationship that physicians have with their patients; Heal is doing just that. I'm excited to join the board and help Heal reach more Americans." 
Image via Heal
Do you have a story to share? Let us know and follow us on Twitter@BuiltInLA.