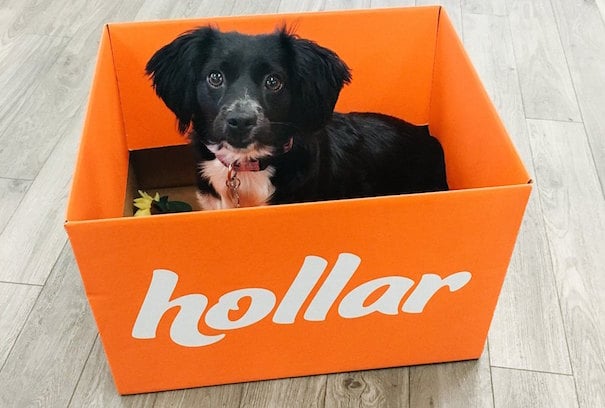 Hollar, a Santa Monica-based e-commerce site offering a multitude of products starting at just $2, announced this morning the company closed a $30 million Series B, a sign the flood of funding Los Angeles received in October isn't slowing down.
The company said they plan to use the funding to accelerate growth, specifically focusing on development of a marketplace platform and further work on personalizing the customer experience. As rents continue to rise in LA, the company also revealed it will be moving its corporate office and warehouse to a former 99 Cents Only Stores facility.
"We started Hollar to build on the success of the dollar store industry, and this opportunity gives us the ability to continue innovating and aggressively grow the business," said Co-Founder and CEO David Yeom in a statement. "Through initiatives like a personalized online shopping experience and expansion into a marketplace offering, Hollar is spreading the unexpected delight of extreme deal retail and changing the way consumers discover deals and stretch their budget."
To date, the company has raised $47.5 million, including a $12 million Series A which came hot on the heels of $5.5 million seed round back in mid-2015.
The round of funding was led Kleiner Perkins Caufield & Byers, and joined by Comcast Ventures and Greycroft Partners. Existing investors Lightspeed Venture Partners, Index Ventures, Forerunner Ventures and Pritzker Group also participated in the round.
Image via Facebook.
Have a news tip for us or know of a company that deserves coverage? Let us know or tweet us @builtinla.