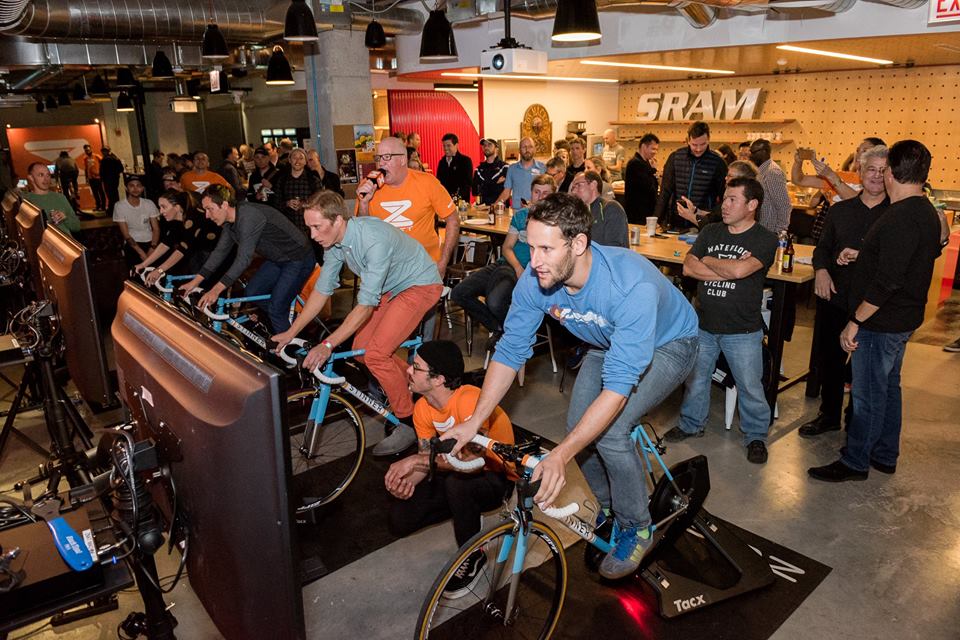 Zwift, an interactive fitness technology company which develops a multiplayer cycling game, announced this morning the company had closed a $27 million Series A financing, bringing the startup's total funding to $45 million.
Unlike many interactive cycling services, Zwift doesn't cost a fortune. In fact, users can utilize their own bikes, as long as they have a stand to make it stationary. The program blends the social aspects of popular mobile games with fitness, allowing users to find and compete with friends on epic races.
To date, 200,000 users have signed up, and services go for $10 a month. The company recently released an iOS app in beta and plans to use the round to amplify the company's marketing efforts. The startup is currently touring North America, allowing participants to test the program and speak with engineers. 
The round was led by the Novator Partners, with contributions from Shasta Ventures, Max Levchin and the company's early investors.
Images via Facebook.
Have a news tip for us or know of a company that deserves coverage? Let us know and follow us @builtinla.