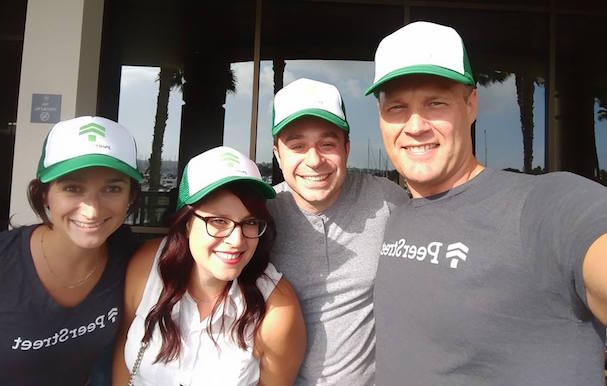 Manhattan Beach-based PeerStreet ended the week before Thanksgiving with a bang, announcing the close of the real estate crowdfunding company's Series A, which will bring the company $15 million.
With the funding comes news of the company's big first year. In just over a year of operation, the startup has funded over $165 million in loan investments and returned more than $50 million to investors.
"I speak for the entire team at PeerStreet when I say how incredibly excited we are to include Andreessen Horowitz on the roster of stellar investors in our company," CEO and Co-Founder Brew Johnson said in a statement. "This round of funding will help us further execute on our goal of building a world-class investment platform for real estate debt."
The startup manages a crowdfunding platform which gives real estate investors access to high-yielding loans. The platform provides accredited investors opportunities to invest in real estate loans directly with individual investments starting from as low as $1,000.   
​The Series A was led by venture capital firm Andreessen Horowitz, with contributions coming from The Kaiser Family Foundation, Rembrandt Venture Partners, Montage Ventures and others. The company, which officially launched in October 2015, raised $6.1 in seed financing in early-2015, with a contribution coming from Dr. Michael Burry, who was portrayed by Christian Bale in the 2015 film The Big Short.
The company was co-founded by Google Analytics co-founder Brett Crosby.
Have a news tip for us or know of a company that deserves coverage? Let us know and follow us on Facebook.