As more and more companies utilize celebrities and influencers on social media to increase brand awareness, there still seems to be a degree of uncertainty surrounding the practice of influencer marketing. We talked with eight LA-based influencers who shared their thoughts on working with influencers, how its changed in recent years and what they expect will change in the near future.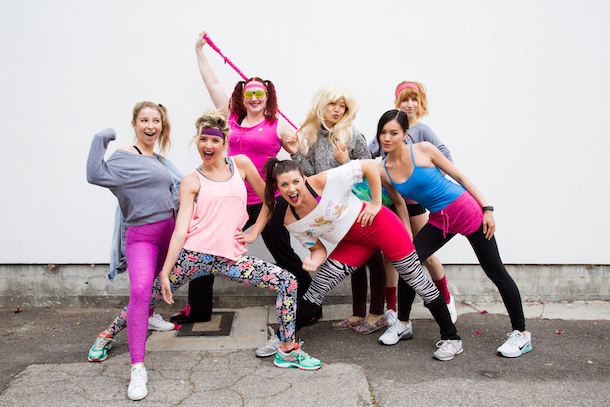 There might not be a brand better suited for using influencers in their marketing efforts than lifestyle brand FabFitFun. According to Jolie Jankowitz, director of marketing and partnerships, the company's emphasis on influencer marketing has grown dramatically over the past few years.
What does influencer marketing offer FabFitFun that other methods of marketing can't?
Influencer marketing adds tremendous value for the brands in our box because it isn't solely used as a means to acquire new customers. When influencers do a mini "unboxing" or share their favorite products from the box, they're not just talking about FabFitFun, they're talking about why they love these brands and tagging them in the post. 
How has industry perception toward influencer marketing changed in the last few years?
Influencer marketing has always been an integral part of our company, but now we're using influencers in a larger capacity than we did three years ago. 
In spring 2013, we launched our ambassador program, where we hand-selected some of our favorite bloggers to contribute editorial content to our site. A year later, we launched our influencer marketing program where we partnered with 20 influencers on Instagram and YouTube to promote our Spring 2014 Box. We're now collaborating with over 1,000 influencers each season, and within the last year and a half, our influencer marketing team has more than quadrupled. 
How does FabFitFun plan to use influencers in the future?
We recently launched our in-house influencer marketing agency to leverage our network of influencers, which has been a huge draw for our advertising partners. 
A big focus for us is also larger-scale partnerships like partnering with top tier influencers on merchandising collaborations, where they curate their own product or collection of products.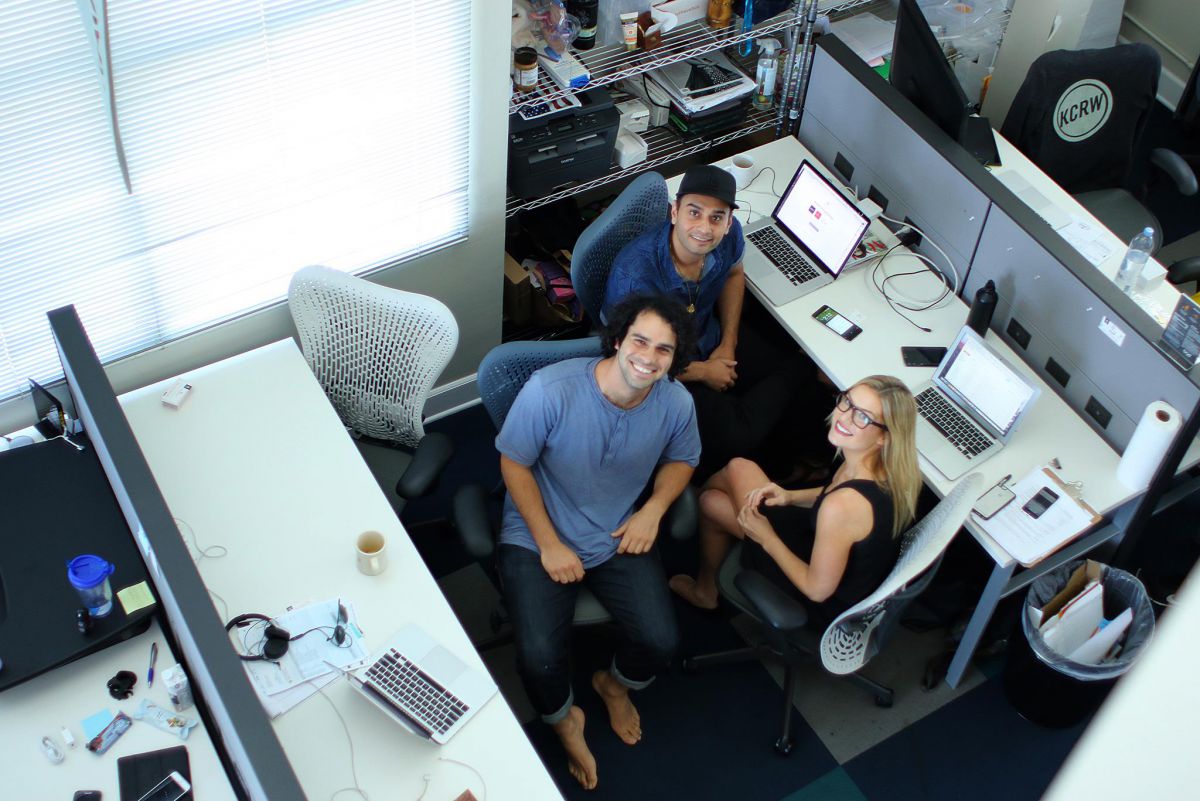 Erin Pederson, co-founder and COO of Venice-based Markett said she believes influencer marketing's popularity is due to a new definition of what's famous. Her startup is dedicated to developing a community of users who represent different brands in their daily lives. 
How has the role of influencer marketing developed over the last five years?
Influencer marketing isn't new to the advertising industry, with Elizabeth Taylor endorsing Chanel perfume as early as the 1950's. The past five years have leveled the playing field. It used to be that the companies with the most money would pay for the biggest stars. Now, the definition of a "star" has changed and new types of influencers have emerged with dedicated followings on a variety of digital platforms. These niche followings have given companies with limited budgets the ability to efficiently reach consumers in a way they previously couldn't. 
How has this affected Markett?
Markett provides people with access to earn income marketing well-known brands on their own time. We believe the future of work is changing, and we're spearheading this movement. Our marketers enjoy the freedom of flexible work coupled with unlimited earning potential. With Markett, influencers can authentically promote brands they already like or feel will resonate best with their audience by sharing their personal experiences rather than making a canned plug. Their income directly reflects their efforts, as they are compensated only for the number of active new users they bring to the brand.
How do you foresee companies using influencers in the future?
Influencers creating their own companies will be the trend that will most accelerate going forward. The success of Jessica Alba's Honest Company and Michelle Phan's Ipsy have shown us that when influencers with genuine passion for products join forces with great business minds, success is not far behind.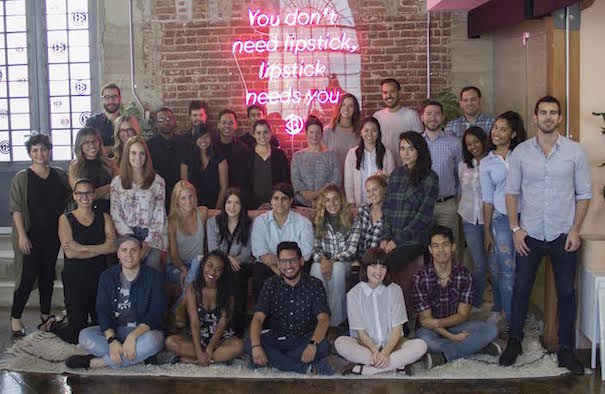 Beautycon Media has created a community of content creators and influencers under the umbrella of all things beauty and lifestyle. Through this network, Beautycon connects brands with influencers. Since launching in 2013, the startup has grown to offer curated boxes, festivals and a website dedicated to beauty-related content. Kevin Gould, founding partner with Beautycon, said the key to influencer marketing is authenticity.
How does Beautycon match its community of influencers with brands?
Beautycon has personal relationships with hundreds of content creators and influencers. We spend time curating our relationships with each creator/influencer and truly get to know their passions and interests. When we work with brands that are interested in working with creators/influencers and in need of guidance, we have a wealth of knowledge in that space and are able to make a connection with someone that the brand will have a great experience working with.
How has industry perception toward influencer marketing changed in the last few years?
Influencer marketing is a space that is constantly evolving. Every day there is a new platform and we do our best to constantly be ahead of the trends and to keep abreast of new platforms and technologies, as well as to keep up with emerging influencers. In addition to new platforms, we have an entire team dedicated to researching and connecting with new influencers, and developing personal relationships with them. We work with these influencers early on in their career and really look to cultivate long-term relationships.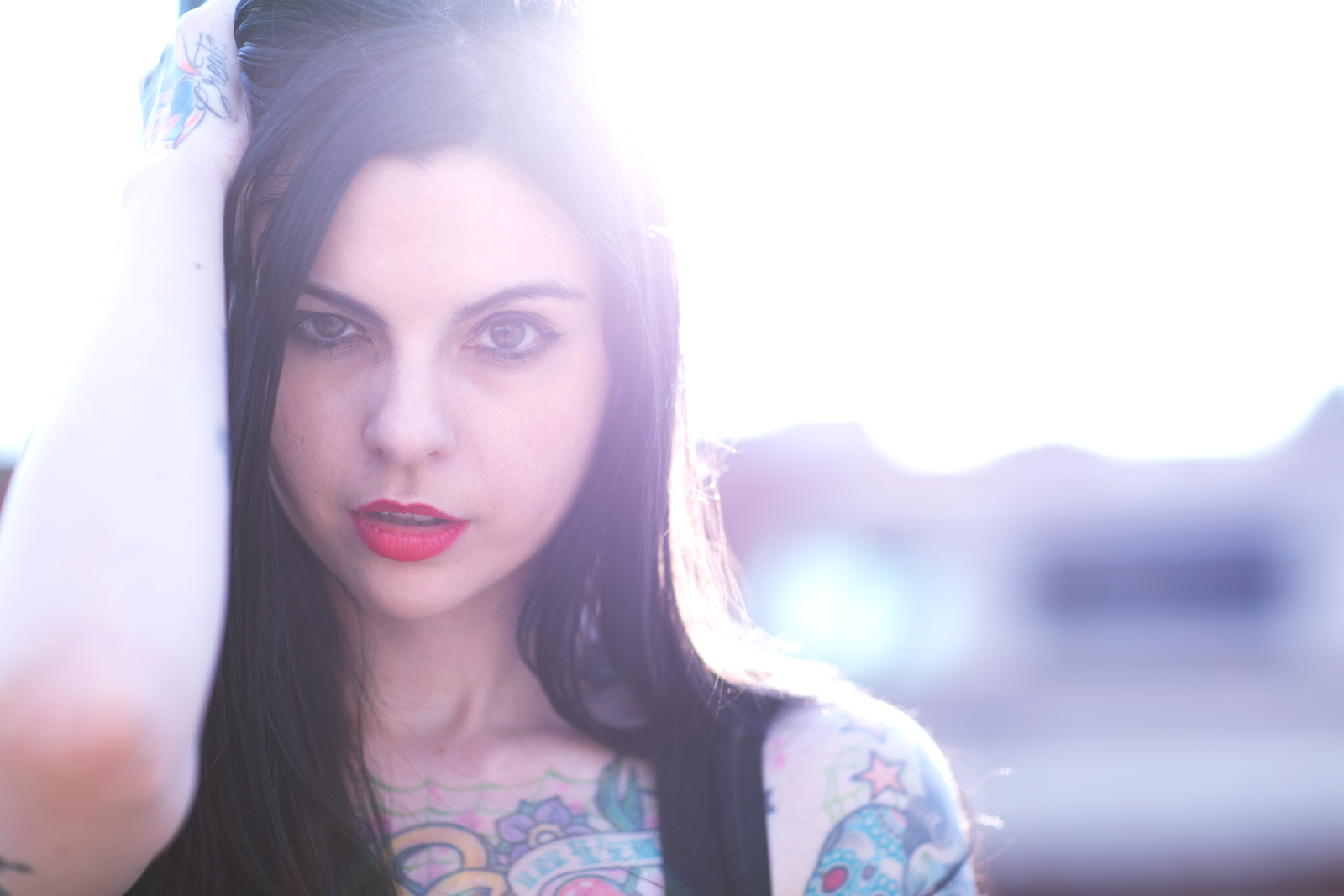 Docler Media has a number of live-streaming digital platforms that distribute real-time interactive entertainment to consumers, showcasing artists, musicians and more. According to Tracy Balsz, director of marketing and public relations, the Hollywood-based startup works closely with its network of influencers to help grow their social influence.
How do you go about selecting an influencer? 
We celebrate talent of all kinds and the most popular tend to rise to the top. We work with our artists/influencers to help grow their social media followings which in turn helps us. Each and every artist on our platforms — Sonic Box, Cyronoz or Oranum — is an influencer, as they bring their audience with them. We help them grow their audiences by providing a live platform from which they can perform on a global scale.
How has Docler's view of influencers changed, and how do you plan on using them in the future? 
Our technology and vision has always relied on creating shared experiences with our artists/influencers. We will continue to recruit top talent, artists and influencers to join our communities as we grow on a global scale.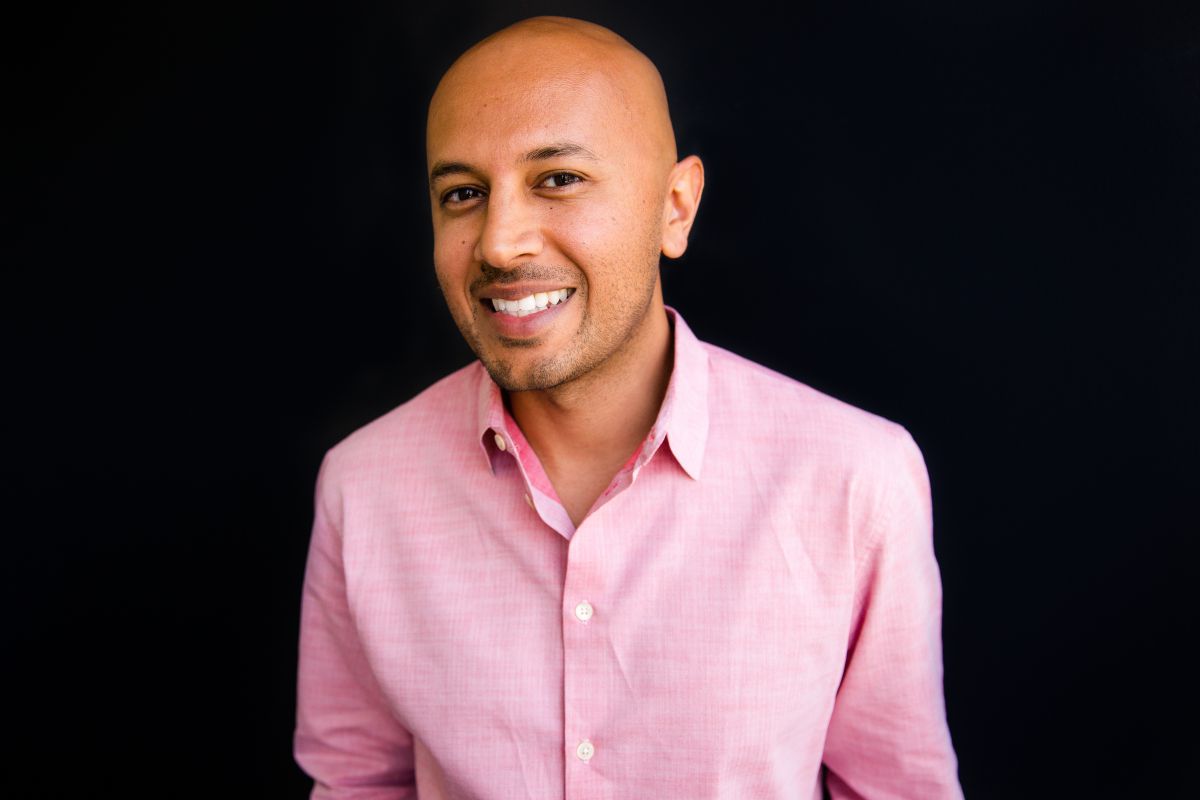 Ted Dhanik, co-founder and CEO of engage:BDR, has nearly 20 years of sales, business development and marketing experience under his belt, including a stint at Myspace. In 2009, he and his partners founded engage:BDR as a cross-device video and display advertising solution provider. Between 2014 and 2015, Dhanik oversaw the company's shift from 85 percent display ad revenues to 85 percent video revenues. Over his career, Dhanik has seen marketing practices shift to keep up with user behavior.
How do you see influencer marketing working for brands?
Influencer marketing offers a really engaged, opted-in user base. When done correctly, it can showcase brands in an authentic, genuine way that many younger users respond to (users who might be more reluctant to engage with traditional advertising).
How has your perception towards influencer marketing changed in the last few years?
A few years back, this was not something we focused on, but over the years, our approach to marketing has expanded with user behavior. First, we tackled mobile, and then video, in lockstep with changing consumption patterns. Influencers have certainly gained a larger share of voice over recent years, so we sought to understand the nuances of the space and audience to best leverage them for our clients.
How do you see the role of the "civilian influencer" developing over the next few years?
We definitely see a rise of "microinfluencers" being valuable. Obviously, there are folks with massive followings who command the space, but there are a lot of folks ("civilians") who have day jobs and a passion for a particular topic. These people tend to amass small but significant followings, maybe 20-30K, and see really high engagement with respect to their audience size. Savvy brands will learn to leverage an array of partnerships with smaller-scale influencers for campaigns that yield high engagement and authenticity.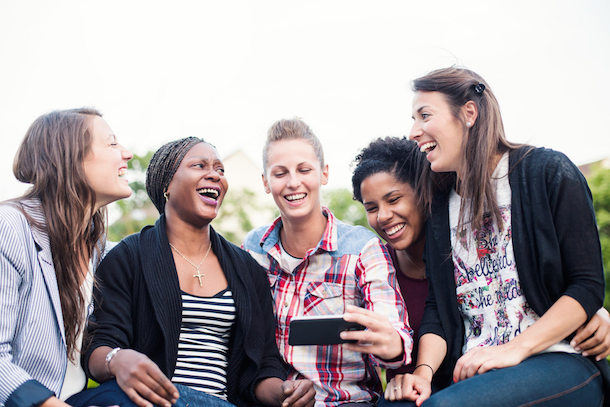 Kate Edwards, co-founder of LA-based Heartbeat, a community of 45,000 millennial women ambassadors that partner with brands to reach more than 110 million people on Snapchat. To Edwards, influencer marketing is just an extension of celebrity: reinforcing age-old ideas stemming largely from the worship of celebrity. She said she believes that influencer marketing will rapidly shift from brands using internet celebrities to utilizing groups of actual customers.
How has influencer marketing developed over the last decade? 
At the dawn of the social media age, in the early 2000's, there were people who identified the channel as a way to make money. Or saw it as a way to express a point of view. These were the first "influencers." Bloggers began building brands. Traffic started consolidating on a few key platforms — YouTube, Facebook, and later Instagram. And many factors converged to set the stage for a perfect storm of influencers, including increased penetration of smartphone adoption, the downfall of the traditional photography industry and a new emphasis on millennial personal empowerment. More and more, it is evident there are now three categories in the scale of celebrity: actual celebrities, the "internet famous" — bloggers and influencers — and real people. 
What makes this form of marketing so successful?
Influencer marketing is not successful. When the influencer marketing industry started, people saw influencers as aspirational; followers saw a bit of themselves in the bloggers they followed. But as the industry grew, and people saw more about how they were compensated, the allure has begun to wear off. Right now, influencer marketing engagement rates are less than one percent, and while some verticals like fashion and beauty still drive sales, big brands across the board are leaving the channel in droves. Influencer marketing is not based on ROI, and it's not based on driving real authentic engagement for brands. 
How do you see influencer marketing developing as more brands adopt it?
There's going to be an evolution away from the unachievable, aspirational influencer. People, especially women, are getting tired of seeing unrealistic body images and lifestyles that are unobtainable. And as more brands use influencer marketing, the more the veil is lifted: the more people can see through product placements and fake endorsements. There will be a general shift toward real people, brands ultimately want to connect directly with their consumers, and they can do that on social media. Millennials are becoming more used to participating with brands — from the Voice to Twitch to Uber — and they are eager to provide input for brands, and will increasingly be part of the influencer economy themselves.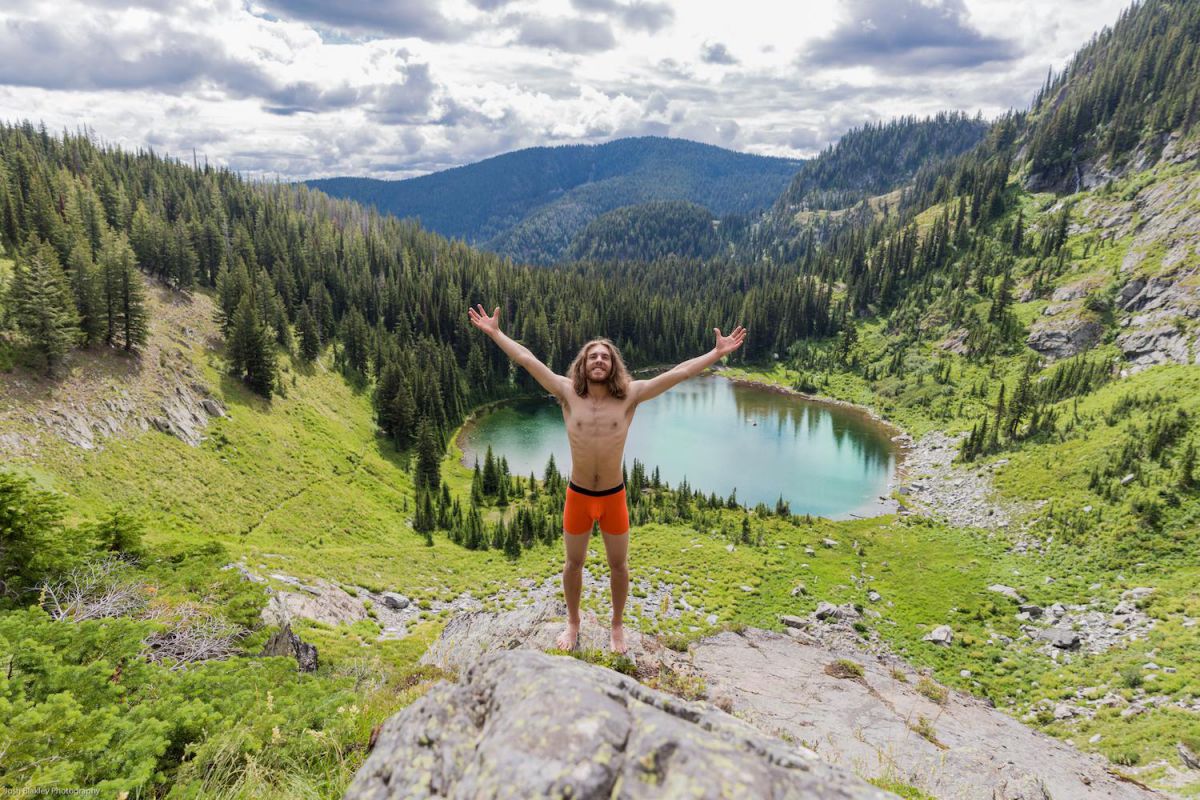 Greg Fass, partnerships and influencer marketing Lead at e-commerce site MeUndies doesn't like the term "influencer marketing." Though the startup has achieved much of its success due to strategic partnerships with influencers, Fass said he believes their success is due to how much passion they have for the product. 
What does influencer marketing offer MeUndies that other methods of marketing can't?
Our brand message means much more when it comes from a trusted third party source. Influencers and talent help us to access those who aren't easily persuaded by brands, or who wouldn't have been introduced to MeUndies through other channels. 
How do you go about selecting an influencer?
First of all, we are really trying to get away from the term "influencer." It's used too loosely nowadays, and it doesn't really describe the type of person we're looking to partner up with. 
With that said, our philosophy is to not think of our talent, or influencers, as media. We're not working with people simply because they have a large social following. Instead, we determine the qualities and traits that define the "MeUndies Muse" based on our brand's core values. From there we create a wish list of individuals and get some MeUndies in their hands. You'd be surprised the number of partnership requests we get by the virtue of having a great product. 
How has your company's view toward influencer marketing changed in the last few years?
When both influencer marketing and MeUndies were in their infancy, the ultimate goal was to achieve impressions. So we worked on getting as many influencers to post on social media as possible. Sometimes that meant paying for posts. Now, our main goal is to forge real relationships with talent who genuinely love the brand. This means less emphasis on what they can do for us, and more focus on what we can do to support them. For example, spreading the word for a social cause they fight for, or lending a hand on creative projects they're working on. I think the future is not going to be about using influencers. It's going to be about partnering with them in ways that benefit both sides. 
A relative newcomer to Los Angeles, VIVE is a mobile beauty concierge service. Founder Alanna Gregory, who started the business in New York before moving to LA, said she believes influencer marketing can work particularly well for startups.
What does influencer marketing offer VIVE that other methods of marketing can't?
Influencer marketing is a great way to garner trusted, authoritative customer testimonials (for us, influencers are using the product as their form of payment) and get high-quality content that we can reuse and repurpose.
How do you go about selecting an influencer?
We use a number of different criteria to select an influencer: their location (because we are local/city-based), their engagement (often what we pay attention to most) and followers, primary platform (we look for Instagram influencers primarily due to our focus in the beauty category) and sometimes other brands they've worked with (to see if there's an alignment). We often are not paying for posting because we are a small brand, so we have to select influencers who are willing to accept in-kind payments (free product). 
How has your company's view towards influencer marketing changed in the last few years?
Our view toward the channel has changed as one that we would leverage for user acquisition, to something we use for brand awareness. Influencer marketing, for us at least, is not a huge driver of conversions (yet!), and so we had to change our view toward it from acquisition to awareness. 
For us, this may be because we are selling a service and because our primary method of outreach is through Instagram, where women are discovering and not looking to purchase. If we were able to test other channels like YouTube influencers (without the location constraint), this experience may be different.  
Responses have been edited for length and clarity.
Images via Docler Media, Facebook and Shutterstock
Have a news tip for us or know of a company that deserves coverage? Let us know or tweet us @builtinla.