The LA tech community is often praised for its inclusivity, welcoming new members every day with a spirit of excitement. Perhaps more impressive than this, however, is the dedication startups in the community have for their community. Here are six LA-based startups helping to make the world a better place.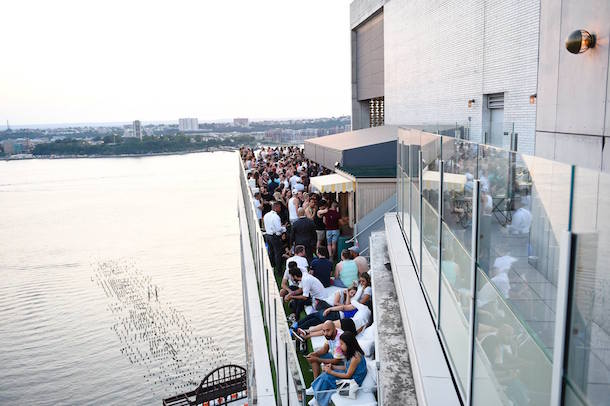 Grindr, the bootstrapped West Hollywood-based startup, has grown quite a bit since being known as "the gay dating app." The company actively supports LGBT issues all over the globe, from registering voters to supporting STD testing. The company, which recently moved to a new headquarters at the Pacific Design Center, is fully focused on supporting their community. The company even launched a clothing line, Paint All Over Me, with proceeds going toward fighting homophobia and transphobia in sports (the clothing line was launched ahead of the Summer 2016 Olympics).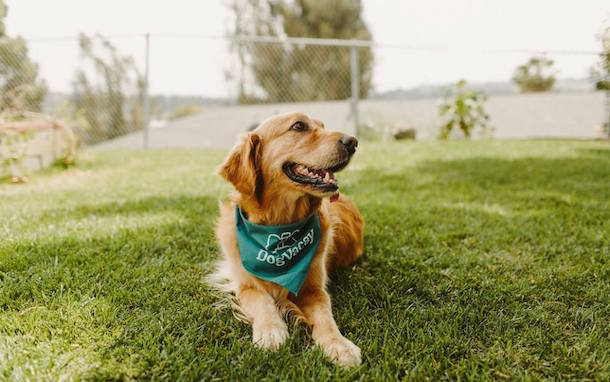 Dogs are awesome, and the startup community in LA is well aware. DogVacay, the Santa Monica-based pet boarding marketplace has created a place where pet owners can find awesome sitters, but it's also focused on helping pets in bad situations. 
When Hurricane Sandy hit in 2012, DogVacay sitters in the northeast banded together to take in pups scattered by the storm. Thus began the DogVacay Disaster Relief Program, a partnership with the American Humane Association's Red Star Emergency Services designed to help pet owners prepare in the event of a disaster and help pets displaced by natural disasters. The startup is actively recruiting pet sitters all over the US to help out in the event of a natural disaster.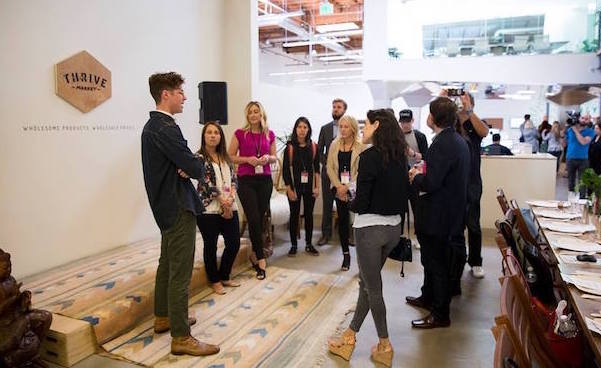 Aside from offering a products that are probably healthier and more environmentally-friendly than you can find at a traditional grocery store, Thrive Market is all about the community. The company, co-founded by Nick Green and Gunner Lovelace, has dedicated itself to helping low-income families get access to healthier foods, a problem that exists in large part because the USDA does not allow food stamps to be used on online marketplaces. 
Thrive Market works with partners like Feeding America to offer free memberships and has also produced a web series on how individuals (and families) can eat healthy while still adhering to a budget. The company also recently launched Thrive Market Cares where every good deed shared on Facebook, Twitter and Instagram (with the hashtag #ThriveMarket) will prompt the company to donate $5 in groceries to a family in need.
"It's a divisive time for our country, so this holiday season in an effort to bring people together we launched a campaign to encourage random acts of kindness by donating $5 of health groceries to a family in need for every act you share," said Claire Schmidt, Head of Thrive Gives.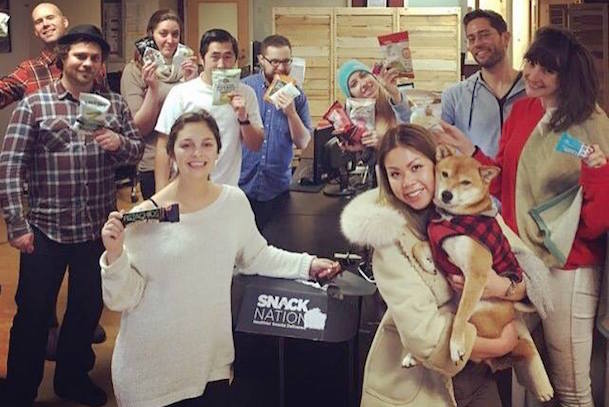 Anyone who has ever worked in a corporate environment where snack machines do more harm than good will be envious of what Culver City-based SnackNation is doing for businesses around the US. The snack subscription service was designed as a B2B healthy snack option for businesses and recently started offering its boxes to individual consumers as well. For every box the company ships, they donate ten meals to a family enrolled in the Feeding America program, which is the country's largest domestic hunger-relief organization. To show how quickly the company is growing, their CEO Sean Kelly noted the startup is on pace to donate a million meals in the next few months.
"In addition to these donations, several times a year the entire SnackNation team volunteers at the Los Angeles Regional Foodbank, part of Feeding America's national network," said Kelly. "This is super important because it helps make the problems that Feeding America is tackling tangible and inspires a greater sense of purpose for our team, beyond things like our quarterly goals. And it doesn't hurt that it's a lot of fun."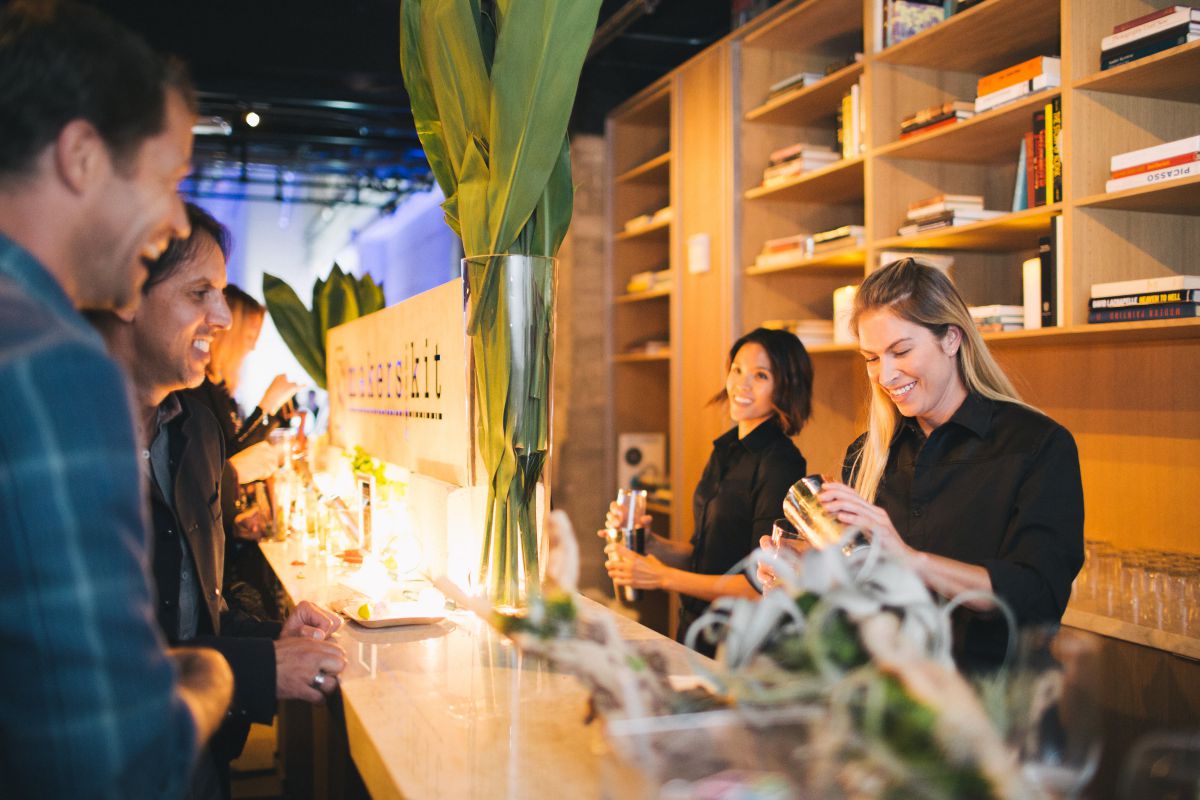 MakersKit took a rather circuitous route to becoming the premier provider of DIY kits today, but the company's origins are very much based in the community. Mike Stone and his co-founders originally came together to offer art classes for kids because of cuts to art education in California schools. The classes soon grew too big, and while a timely suggestion from YouTube staffers ultimately led to the company offering their DIY kits, the founders are still very much rooted in the community. 
"We believe that everyone can benefit from being creative and we're bringing that idea to life by partnering with PS ARTS and Pledge 1%," said Stone. "With every MakersKit.com purchase, we're able to support arts programs in public schools and give kids the supplies they need to be creative."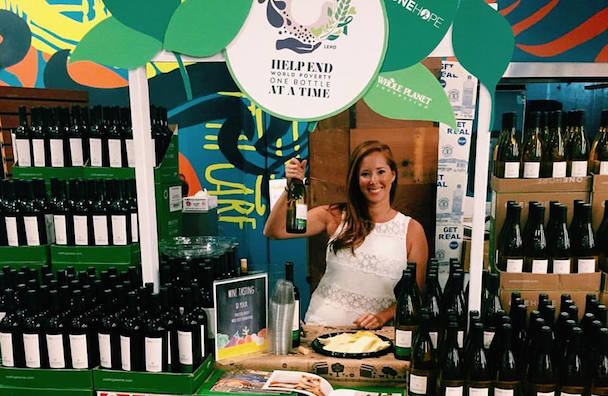 It's not every day you can say drinking a bottle of wine will make the world a better place, but ONEHOPE Wine  makes this possible. The El Segundo-based company's philanthropic efforts are built into the company's business plan. The idea of drinking for charity is something many Americans can get on board with enthusiastically, and the company has grown dramatically since being founded in 2007. To date, the company has donated more than $2 million, providing, among other things, more than 2,600 clinical trials for cancer patients, 13,000 homes for shelter animals, 1.1 million meals for children and 33,000 lifesaving vaccines and much more.
ONEHOPE Foundation, the charitable wing of the company, helps businesses facilitate their philanthropic efforts, helping companies in LA donate more than $1.5 million to charity.