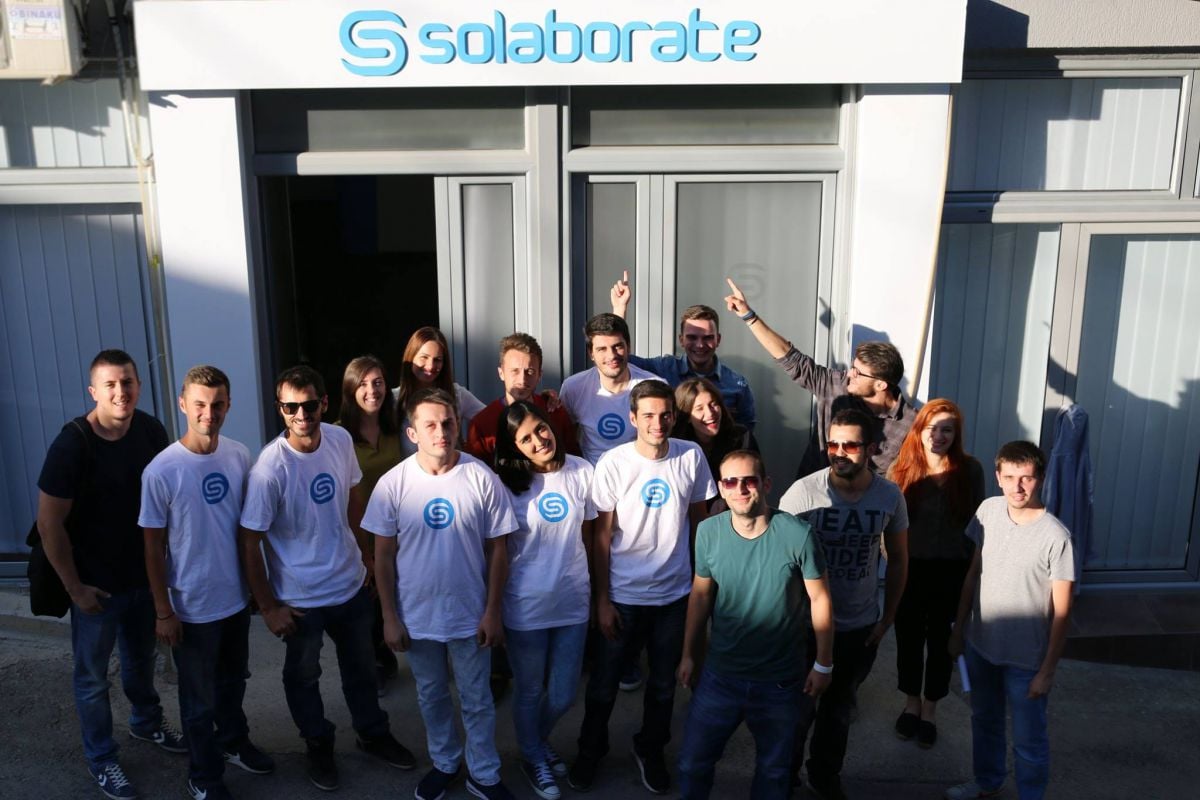 The American Dream might feel like an overly-optimistic plot point in a big budget film, but for
Solaborate
founder and CEO Labinot Bytyqi, it's more than an idea: it's a reality.
In a perfect world, he would have relocated to the US on a student visa, but it was a series of conflicts in the Balkans that brought Bytyqi and his family to the US. A little
 over 15 years later, Bytyqi owns a startup on the verge of revolutionizing the way tech professionals communicate.
Based in Rancho Cucamonga, Santa Monica and Kosovo, Solaborate is responsible for developing HELLO, a video communication device and accompanying collaboration platform currently in the midst of a wildly successful Kickstarter campaign that has companies all over the world giddy.
Developed because of the hours of lost productivity Bytiqi witnessed while working at software giant SAP, HELLO is
a voice-controlled smart-device for video conferencing, wireless screen sharing and live broadcasting. Users pair the device with the Solaborate app to create a cross-platform productivity system, allowing multiple parties to 
communicate and collaborate with professionals and businesses all over the world, for free. 
"Our mission from the beginning was to help companies connect and to provide a marketplace for tools and services," said Bytiqi. "It's not like there's a lack of conferencing systems out there. But they're expensive and companies need to hire an IT guy in order to operate them and they're not cross-platform."
In late-July, the company launched a Kickstarter campaign in order to raise $30,000 to help spur HELLOS's development. 
The campaign was so successful that Bytiqi and his team decided to expand the company in order to integrate existing services like Skype and Google Hangouts into the Solaborate platform. With a few days left on the campaign and over $275,000 already pledged, he said he feels confident in the company's ability to meet the intended December ship date for HELLO.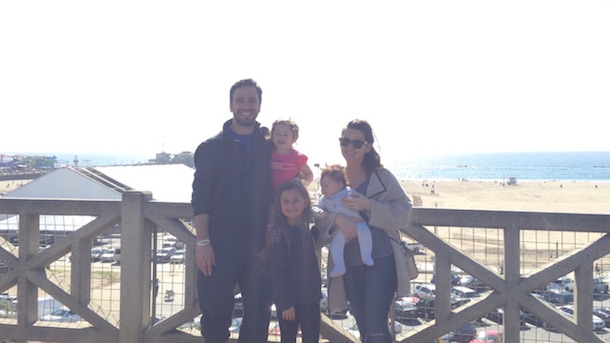 One of HELLO's most innovative features was developed largely because of how busy Bytyqi is. In addition to running Solaborate, Bytyqi is also the founder and CEO of 
CoreALM
, a consulting company that specializes in SAP programs. He's also the father of three young children.
"I think one of the strongest features of HELLO is how it can help people create a work-life balance," said Bytyqi. "I can be anywhere in the world, and through the Solaborate app, I can broadcast to my TV at home so that my wife and kids can see me and share the moment in real-time." 
As the company attempts to capitalize on the success of the Kickstarter campaign, Bytiqi said he plans on seeking strategic partnerships, expanding the company's LA-based team and consolidating his team closer to the Silicon Beach area.
For someone who has seen so much success following a troublesome situation, there aren't many people that feel as grateful and fortunate as Labinot Bytiqi.
"I came here as a war refugee with my family and we didn't have anything at all, and over the course of almost 20 years, I was able to get an education, work for a great business and start two companies," he said. "I can't really describe what this country means to me." 
Images via Facebook and Solaborate.