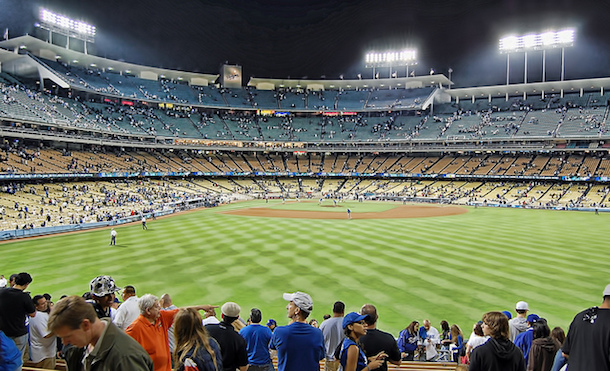 Greenfly, a member of the second ever LA Dodgers Sports Accelerator cohort, which is celebrating their demo day tonight, got the party started a little early. They announced a $6.2 million Series A funding this morning.
Founded by former Los Angeles Dodger Shawn Green, the company develops a platform which helps companies leverage their networks of content creators and brand ambassadors to help produce and distribute content. The company plans to use the funding to help scale the company and expand to address new verticals.
"As Greenfly has grown, so too has our understanding of the scope of its applicability and its ability to change the way organizations interact with their most valuable relationships and their audiences," Co-founder and Chairman Shawn Green said in a statement. "This funding will empower us to realize that vision."
Though the company was founded in 2014, much of its work has been done behind closed doors. Despite this, content generated or distributed through the Greenfly platform has been seen by millions across a number of channels. 
With the funding comes news that Mark Leschly, managing director of Iconica Partners, which led the round, will join Greenfly's board of directors. Other contributors to the round included Elysian Park Ventures, Mandalay Sports Media, R/GA Ventures (a partner in the accelerator program), Corazon Capital, Go4it and TACK Ventures.
Have a tip? Let us know and follow us on Twitter @BuiltInLA