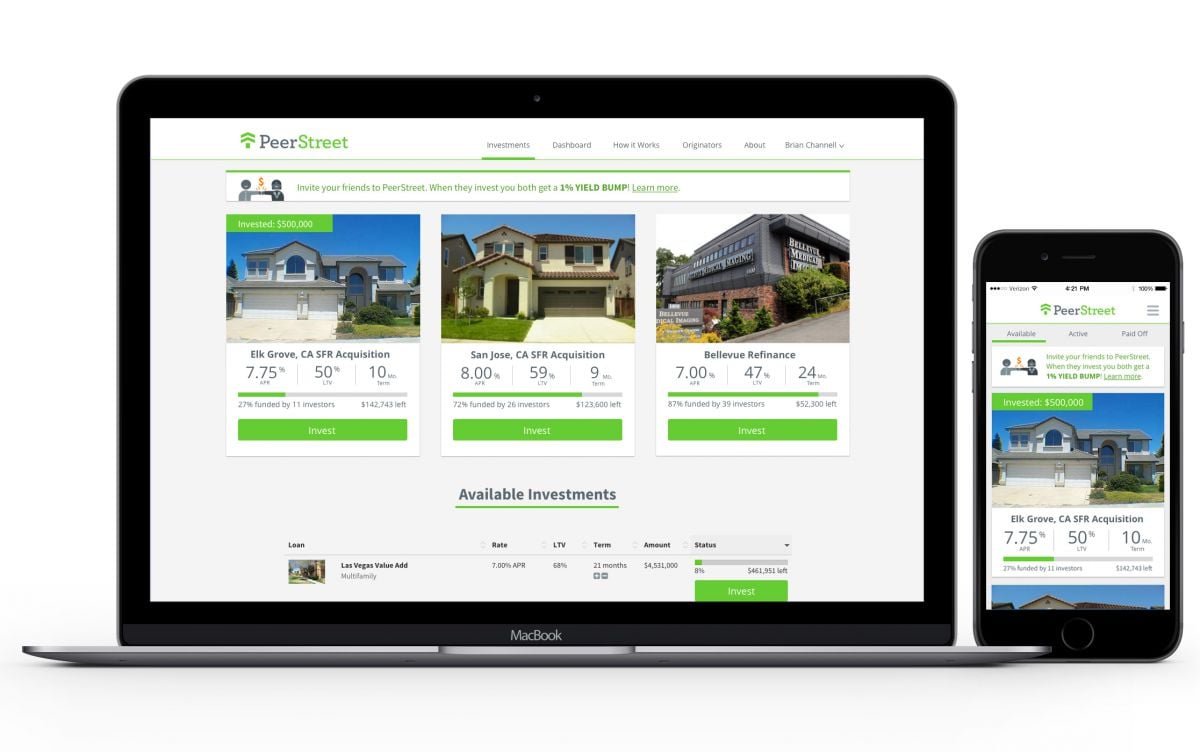 The crowdfunded real estate market just got a little more crowded. 
Following in the footsteps of the immensely successful Patch of Land and RealtyMogul, Manhattan Beach-based
PeerStreet
launched today to provide real estate backed loans. 
Now available to all qualified investors, the site connects investors with hard-money lenders on non-bank loans, allowing them to gain real-estate backed assets.
Led by Google Analytics co-founder Brett Crosby and real estate veteran Brew Johnson, the site launched in public beta back in April and has closed over $40 million in investments on nearly 70 properties to-date.  
The company's launch is a timely one considering its primary investor, Dr. Michael Burry, will be portrayed by Christian Bale in Paramount Picture's The Big Short. The film depicts the story of a group of real estate outsiders who leveraged credit default swaps to reap profits from the 2008 housing crash.
Alongside Dr. Burry, Felicis Ventures and Rembrandt Venture Partners helped raise a $6.1 million seed round earlier this year. 
"With the launch of PeerStreet, we are democratizing a fantastic asset class – real estate debt – that has always existed, but has been extremely difficult for most investors to access," said Brew Johnson, CEO and Co-founder of PeerStreet in a statement. "PeerStreet is unique in that our loans are sourced from a nationwide network of professional loan originators, which gives us the ability to scale while providing investors access to the highest quality loans."