Over a year later, the promise the Santa Monica-based company exhibited is once again on full display.
Despite the growing popularity of wearable fitness tech devices like the FitBit or devices like the Apple Watch, motion recognition technology is still very much in its infancy, at least as far as consumer technology is concerned. 
FocusMotion aims to change this b
y collecting and analyzing dark data. These vast quantities of information are often collected during general tasks but underutilized moving forward, 
FocusMotion has created an algorithm that focuses on the efficiency of a particular movement.
"The same way that the human voice has soundwaves, and the same way that Siri can interpret speech, we can do that with movement," said 
Cavan Canavan
, co-founder and CEO. "Basically, we're building a language database, but for understanding movement."
The company recently released its Preview app, which understands more than 50 popular exercises, and is able to provide feedback on rep speed, range of motion and consistency. For users, this means they can identify how efficiently they are working out, and correct exercises they had previously thought they were doing correctly. 
Collecting the data is simple; they use any open device capable of transmitting accelerometer data, FocusMotion is able to collect data that had long been disregarded in favor of more digestible information, particularly steps walked.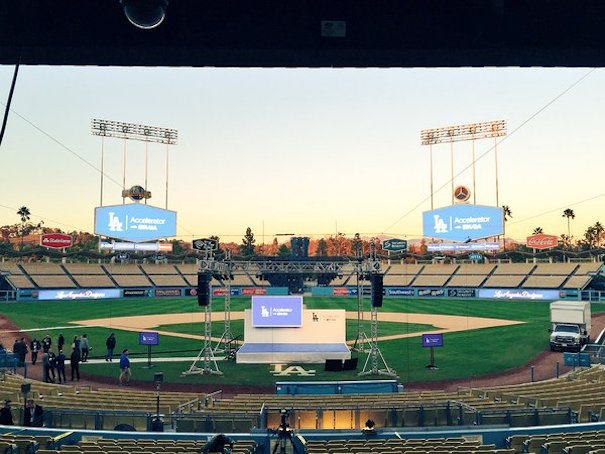 The app's purpose is to help users work out more efficiently, but FocusMotion's goal goes beyond the weight room. The collection and interpretation of data means they can help change the way people recover from injuries.
"Each patient is different, but it's more than likely that a physical therapist has patients recovering from the same injuries in very similar ways," said Canavan. "But now that there's dark data being harvested, we can analyze it and identify how each patient should be recovering, and to predict what might happen in the future." 
While FocusMotion celebrates the launch of Preview, the app is really the tip of the iceberg.
In November, the company partnered with the National Institute for Occupational Safety and Health (NIOSH) on a funded study that may lead to the development of a wearable system for identifying multiple low back pain risk factors associated with manual lifting tasks performed in the manufacturing sector. Additionally, the company has five full-time employees and recently closed a round of funding that saw them bring in an undisclosed amount of money. 
Despite a virtually limitless potential, Canavan's focus remains unchanged.
"We aim to spark conversation and educate people on the frontier of motion recognition," said Canavan. "It's not enough to target steps and sleep. We should be applying this technology to prevent workplace injury, speed up physical therapy recovery, and even monitor police use of force."
Do you know any startups we should be covering? Share them here.