Child Care Benefits, Free Daily Meals, Highly diverse management team, 1-100K amount, 1 - 10 employees, 51 - 200 employees
3 Companies

eCommerce • Marketing Tech
Emotive is a mobile messaging platform that scales emotionally intelligent relationships for eCommerce brands. Using a combination of AI and human assistance, Emotive reaps industry leading engagement with 60%+ response rates for hundreds of leading online retailers.

Promenade is a platform that helps local businesses thrive in the world of e-commerce. We've built an entire eco-system that helps empower local business owners and levels the playing field against the large online brokers. Our mission is to empower these small businesses with the tool to gain and keep online customers.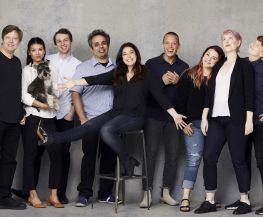 Robin Games is a collaborative, hard-working, fun-loving team devoted to creating a new category of digital entertainment called Lifestyle Gaming that fuses together the virality of lifestyle content with the engagement and business model of mobile games.