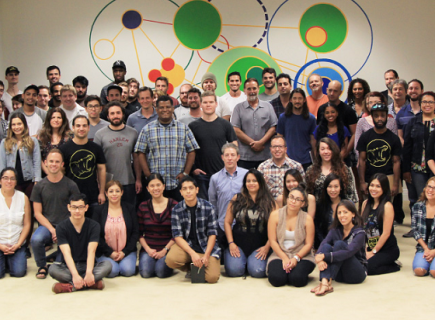 Hello, we're Golden Hippo
Golden Hippo is a young, growing direct response marketing company, committed to helping consumers access cutting-edge health, wellness, and beauty products in partnership with some of America's top doctors. We're growing fast, but our core values remain the same as when we were founded, by 3 brothers and their business partner, in 2010.
Why Work with Us?
We work hard, but we love to have fun, too. Golden Hippo fosters growth and provides their employees with a rewarding, results driven environment. That means a dog-friendly office, a fully stocked kitchen, free crossfit, monthly happy hours and birthday lunches, and more. And don't even get us started on our benefits!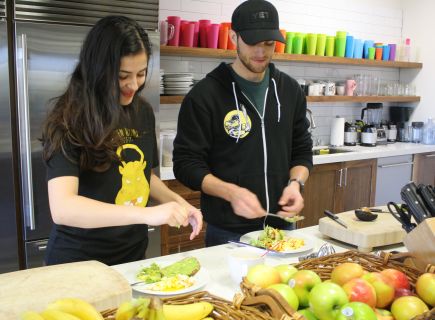 We are
Inspiring,
Collaborative &
Cutting Edge
An Insider's view of Golden Hippo
123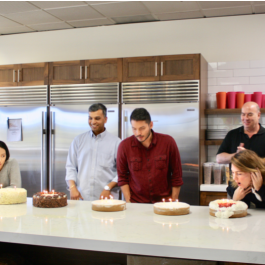 What are some social events your company does?
Our team loves to have fun and motivate each other. Our social events consist of company outings, holiday parties, monthly birthday lunches, company softball games, and fitness challenges! There is always a fun event to look forward to when working at Golden Hippo!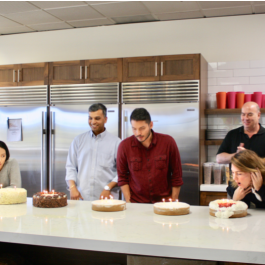 123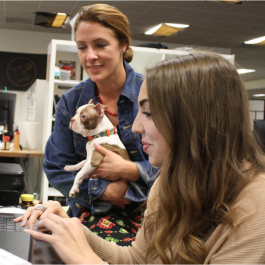 How do you collaborate with other teams in the company?
Golden Hippo is all about collaboration! We don't have any cubicles in our office so teams are encouraged to communicate freely with one another. We also have company-wide weekly meetings where we discuss suggestions, company announcements, and more!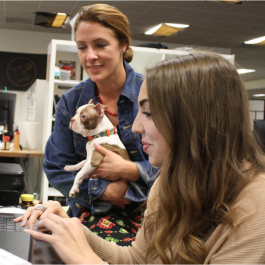 123
What makes someone successful on your team?
If you're most comfortable punching a clock, doing the same thing every day, and going home with your work largely unnoticed, you'll likely hate working here. You'll be successful at Golden Hippo if you can take initiative, and be a team player. Creative, energetic, and motivated people will thrive in our environment!
123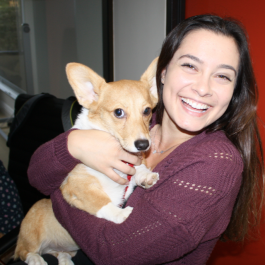 We work in a dog-friendly office! We absolutely love our furry, four-legged office mates. They help us de-stress and re-energize during the work day! Oh, and we also have a pet lizard named Randy... He's our company mascot!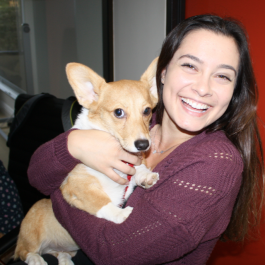 We're Hiring
We're
Hiring
Where we are
Golden Hippo is located in Woodland Hills, one of Los Angeles' finest neighborhoods.
23251 Mulholland Dr., Woodland Hills, CA 91364
Perks + Benefits
Health Insurance & Wellness
Health Insurance Benefits
Retirement & Stock Options
"My favorite thing about working at Golden Hippo is the monthly birthday lunches and happy hours! I'm able to get to know my coworkers on a more personal level which makes everyone more approachable when working with them!"

Alyssa

Quality Assurance
Jobs at Golden Hippo
9 open jobs