Built In LA's 50 Startups to Watch in 2019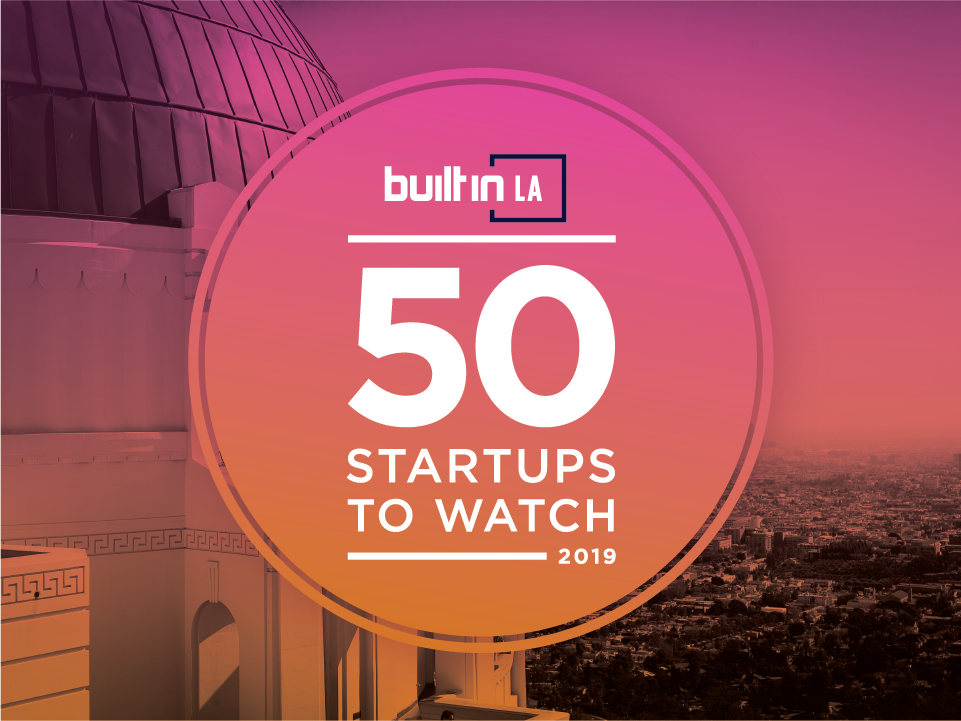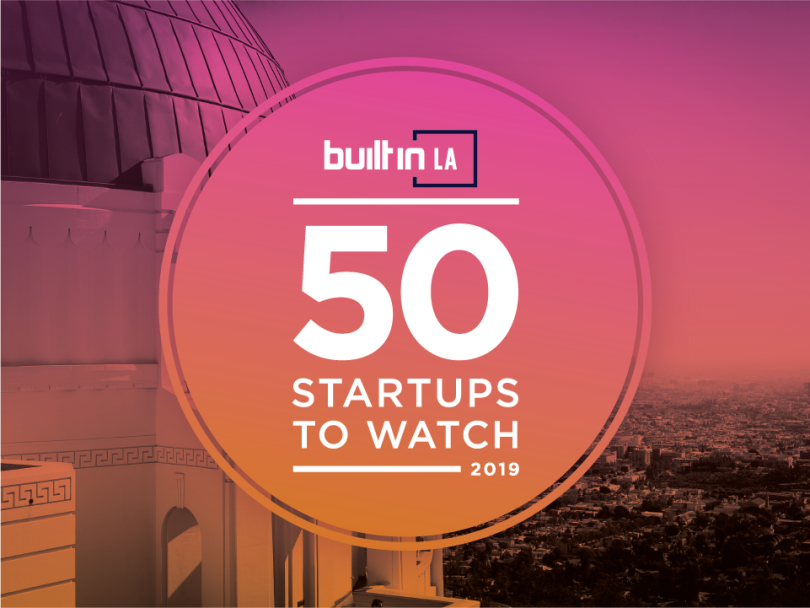 The Southern California tech scene grew by leaps and bounds in 2018. Funding rounds ballooned, exit prices surged, and a growing list of companies from premier tech hubs like San Francisco, Boston and Seattle opened shop and laid down roots across Southern California. It was also a big year for LA from a diversity perspective — look no further than the groundbreaking PledgeLA initiative — and the city gained some global attention as well: CB Insights ranked Los Angeles one of the top 25 cities for tech innovation in the world. 
There's no doubt that between LA, Orange County and Santa Barbara, the SoCal ecosystem is poised for even bigger, more innovative work in 2019.  
For the fifth time annually, Built In LA culled through public records, fundings, news stories and more to compile this list of 50 young companies — all less than five years old — that we think are poised to make a real impact on the Southern California tech scene this year and beyond. 
Drew Housman, Colin Hanner and Brian Nordli contributed to this report.
Top Startups to Watch in Los Angeles Hiring Now
Relativity Space
CREXi
Medely
Dave
Beyond Limits
HopSkipDrive
Lucky Day
Mythical Games
NEXT Trucking
Thrive Market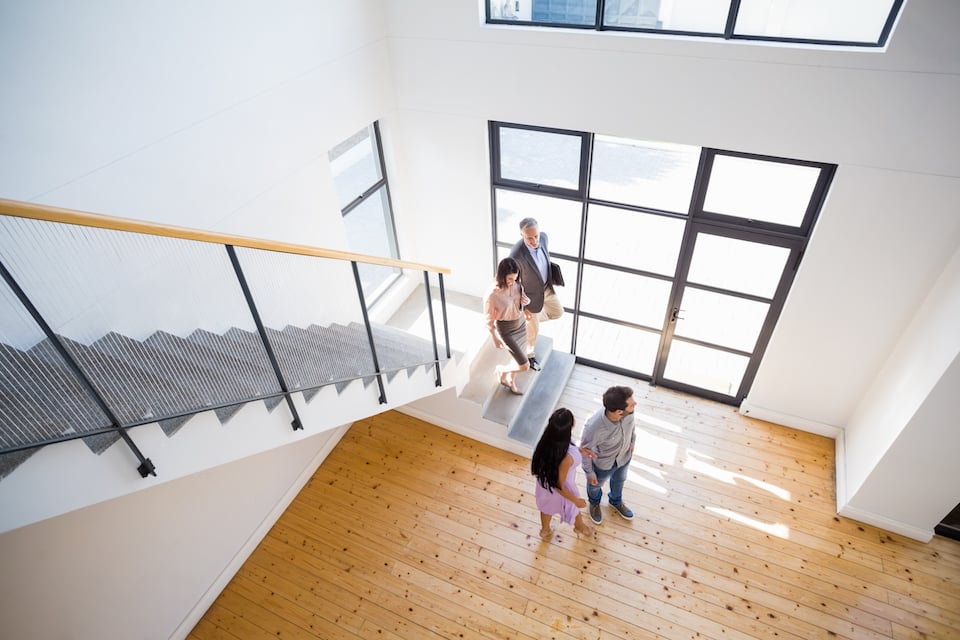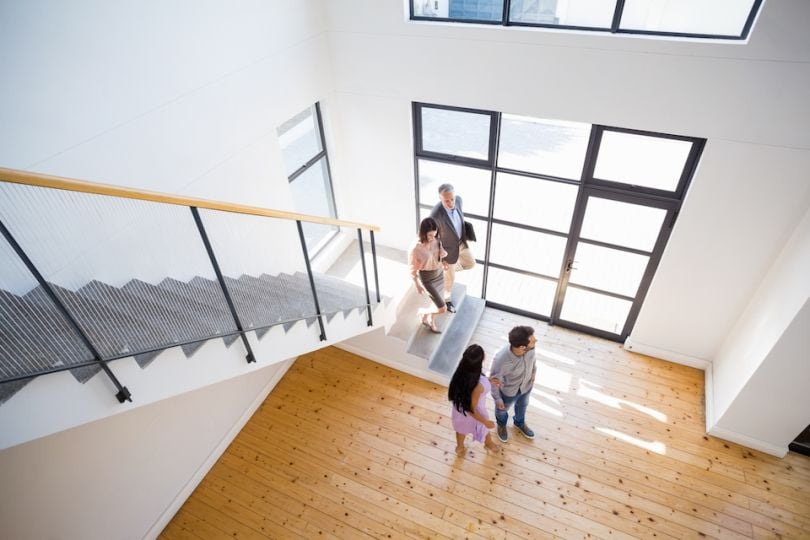 Can big data help you buy an office tower? According to Marina del Rey-based company CREXi, yes it can. CREXi's commercial real estate marketplace is designed to simplify the buying process for brokers, with tools to manage everything from listings to closing deals. The company was founded in 2015 and has raised $24 million in venture to date, including from investor/entrepreneur Clark Landry, who sits on CREXi's board. After announcing its latest round in March 2018, the company confirmed it was hiring heavily for sales and marketing positions.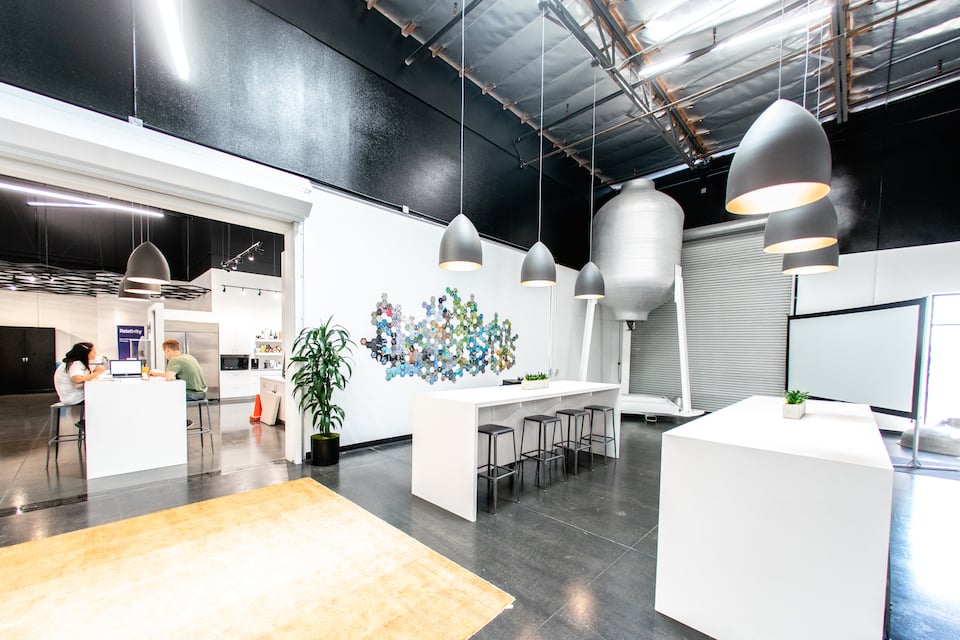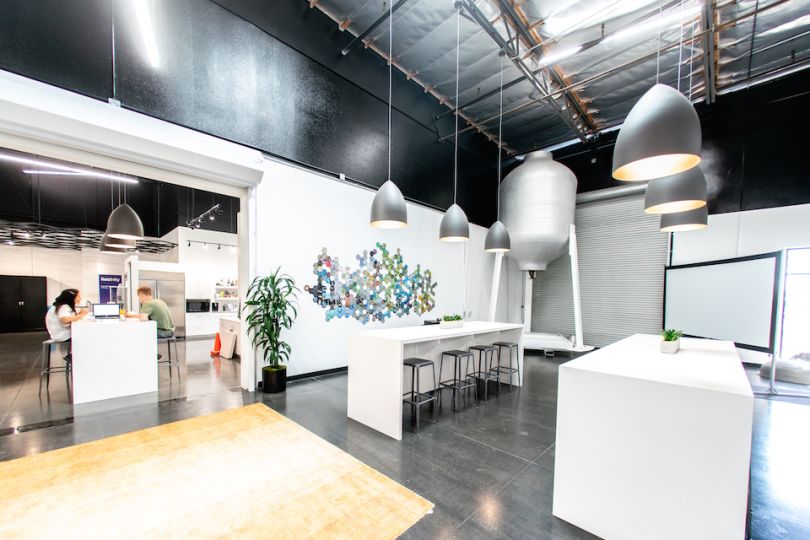 Creating a rocket the same way you would a wall mount or bowl may seem absurd in theory, but for Inglewood-based Relativity Space, 3D printing entire rockets isn't so far fetched — in less than 60 days, Relativity can produce a rocket from start to finish. Taking stock of this impressive feat, several VC firms contributed to a $35 million Series B round that Relativity closed in March 2018. The funding will accelerate the aerospace company's production, inching it closer to its goal of creating the first autonomous rocket factory.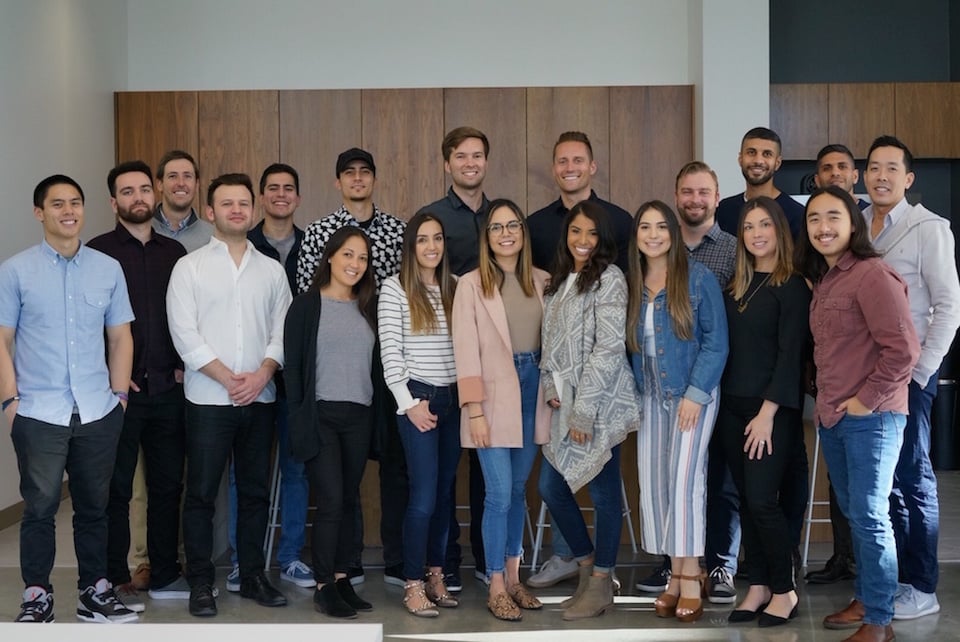 If there's one thing defining today's workforce, it's autonomy — people now have the ability to make their own schedules and work when it's convenient for them. Noting the trend, Medely connects healthcare professionals, like registered nurses and lab technicians, to opportunities for per diem work. The Santa Monica-based healthtech company is scaling in the year ahead, placing more health pros into the workforce one shift at a time.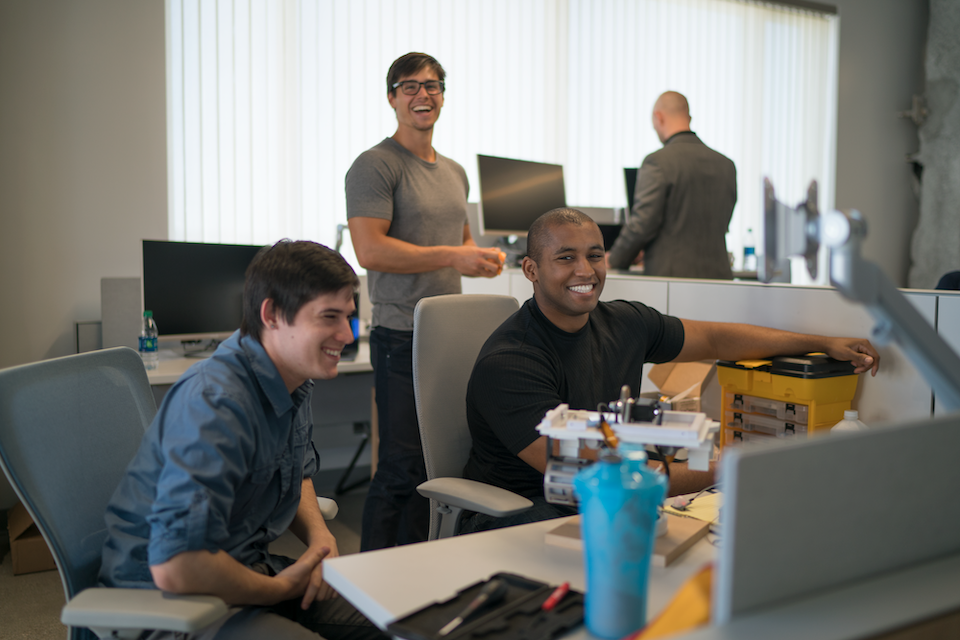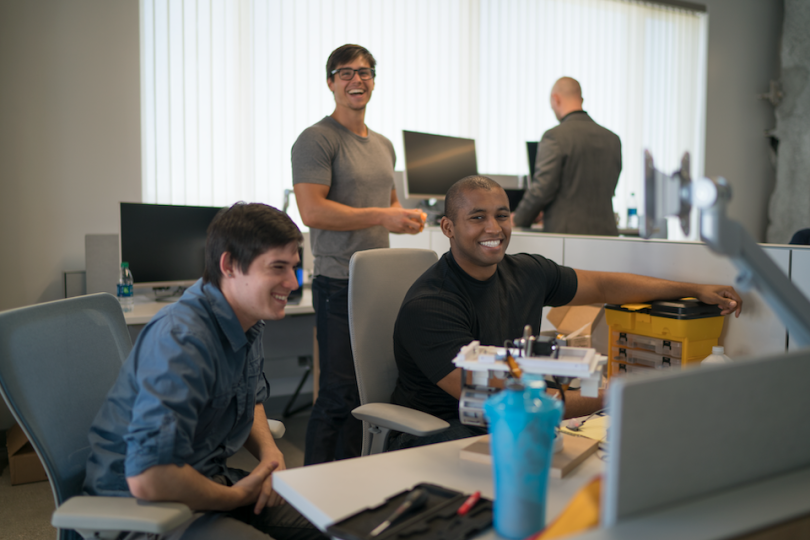 What would you do if your technology had been to Mars? It's a question we're seeing play out in real time by Glendale-based startup Beyond Limits. The company has close links to NASA and Caltech and uses literal rocket science to produce AI solutions for businesses and industrial operation companies. Their cognitive computing technology can be used by companies to detect anomalies, assess hypotheticals and discover associations between information sources. Beyond Limits has raised $25.5 million to date, the bulk of which comes from lead investor BP Ventures. (Oh and they're hiring — a lot.)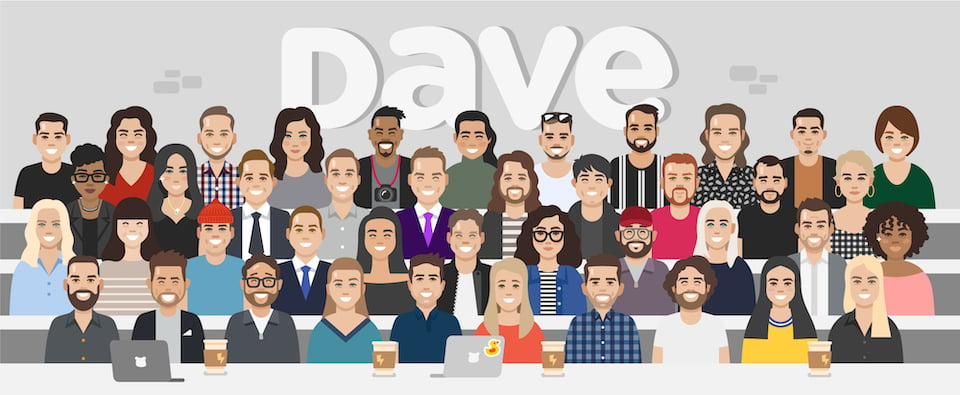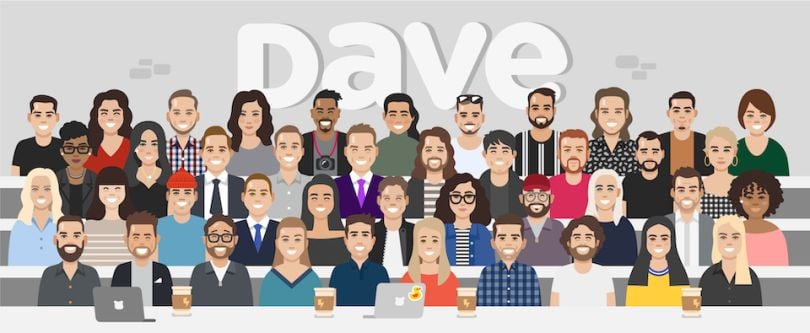 Why does a fintech startup choose an adorable, spectacled, turtleneck-wearing bear as its mascot? Frankly, no clue. But what we do know is that Dave did — and that cute little bear attracted early funding from none other than Mark Cuban. Cuban, like many, hates bank overdraft fees, and that's why he invested in Dave, a product built to help consumers outsmart them. For one dollar a month, the app allows users to budget in advance and warns of overspending to prevent a low or negative balance. The company has raised $26.3 million to date and operates out of hip Mid City, Los Angeles.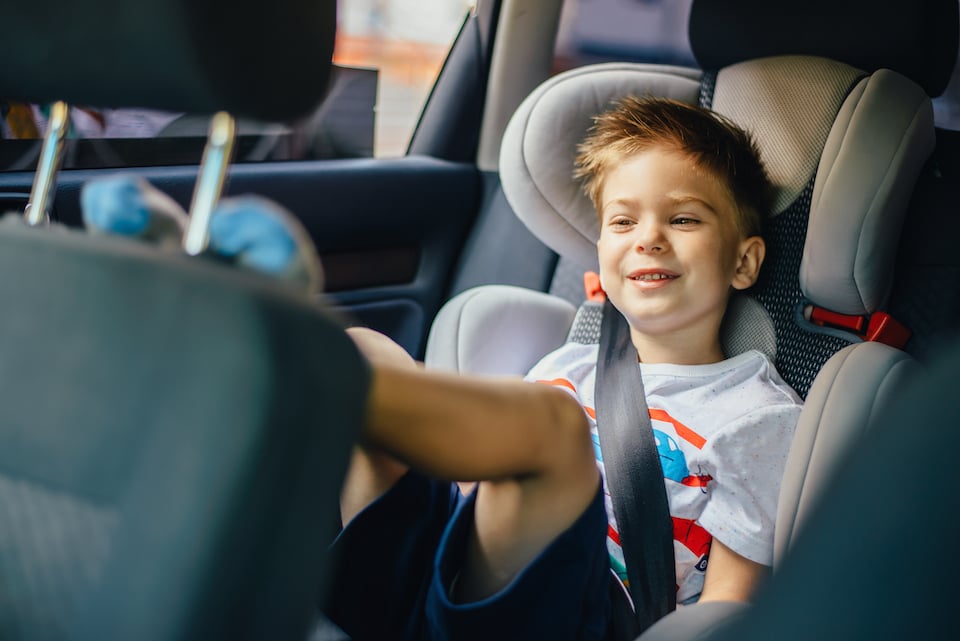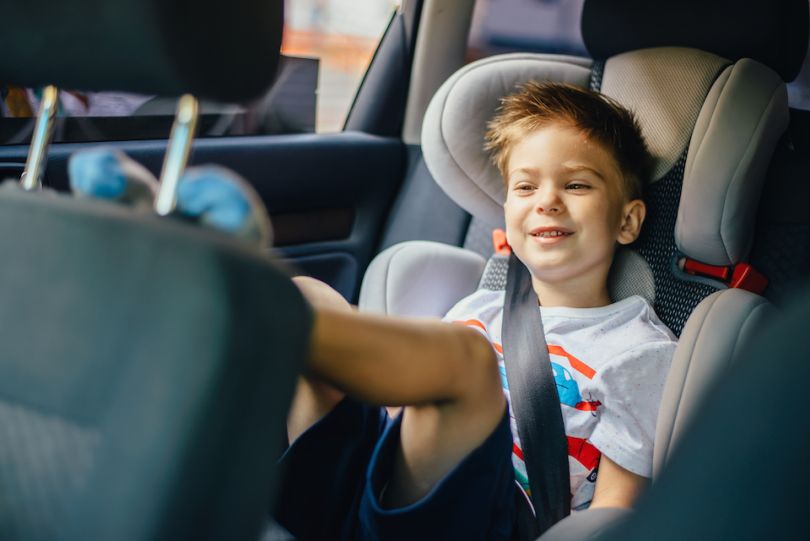 HopSkipDrive is a ride service specifically for families. The services hinges on a highly specialized team of CareDrivers — all drivers are carefully selected and rigorously vetted — who shuttle children from pickup to destination. Currently active in Los Angeles, Orange County and the Bay Area, HopSkipDrive has raised $21.5 million since launching in 2014 and is a member company of the Disney Accelerator. With an early lead on the market, HopSkipDrive is positioned to outcompete new Lyft-for-kids apps like Zum and Kango.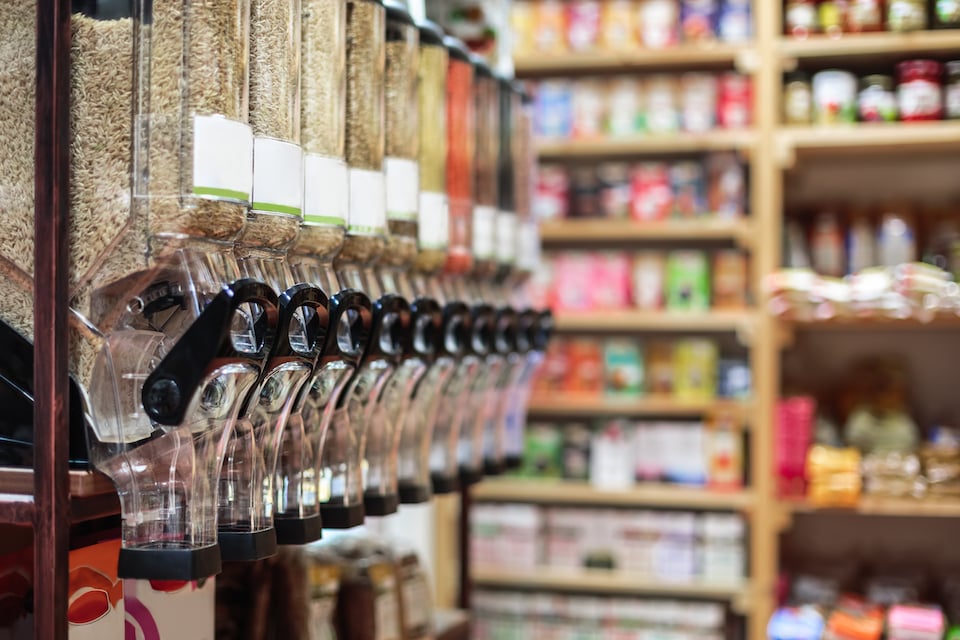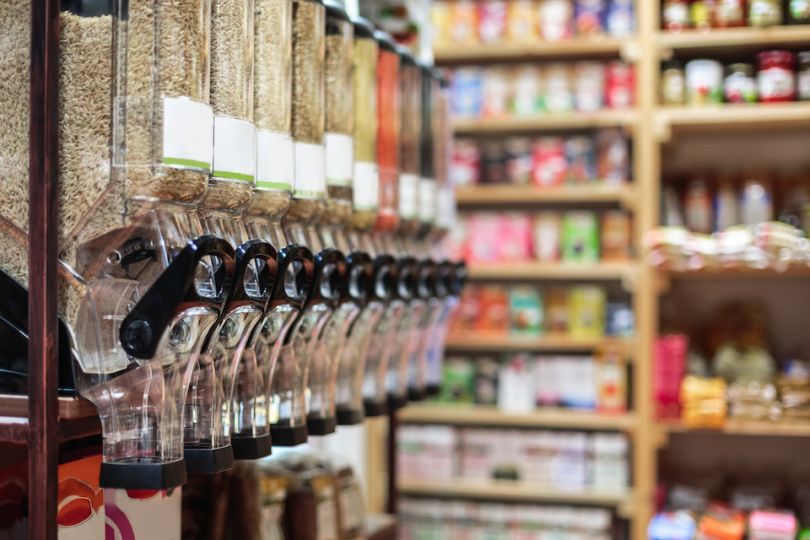 Natural foods are expensive, right? Not at Thrive Market. The company, which was launched in 2015, charges customers a $5 dollar monthly subscription to shop all-natural packaged goods at a discount. Carving out a niche for itself in the flooded food delivery space, Thrive Market honed in on the hyper-specific market of local choice consumers as businesses like Whole Foods become broader and less focussed on a natural-foods-first approach. And with $161 million in venture funding, they're in a formidable position to stake their claim.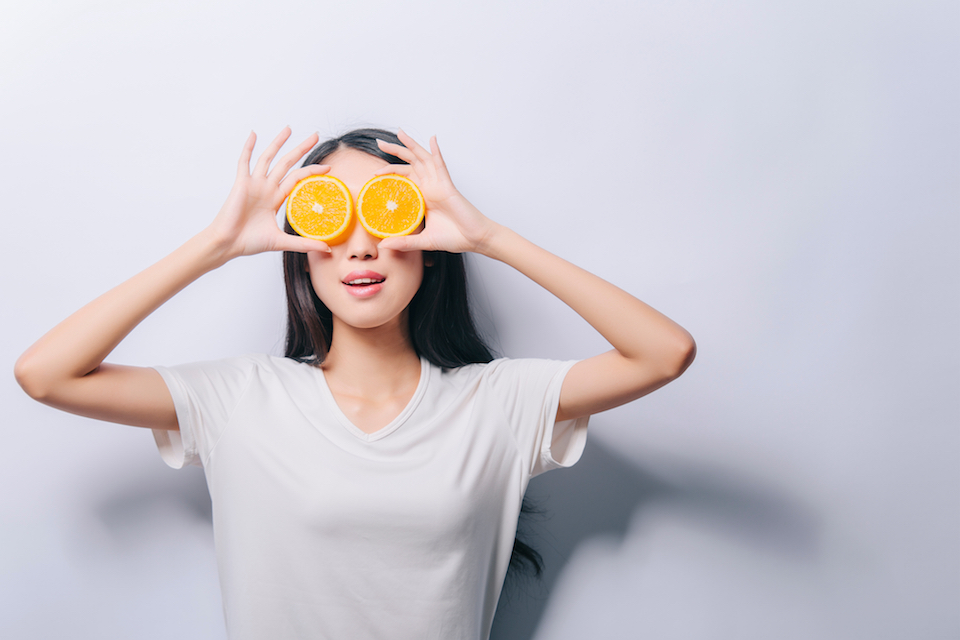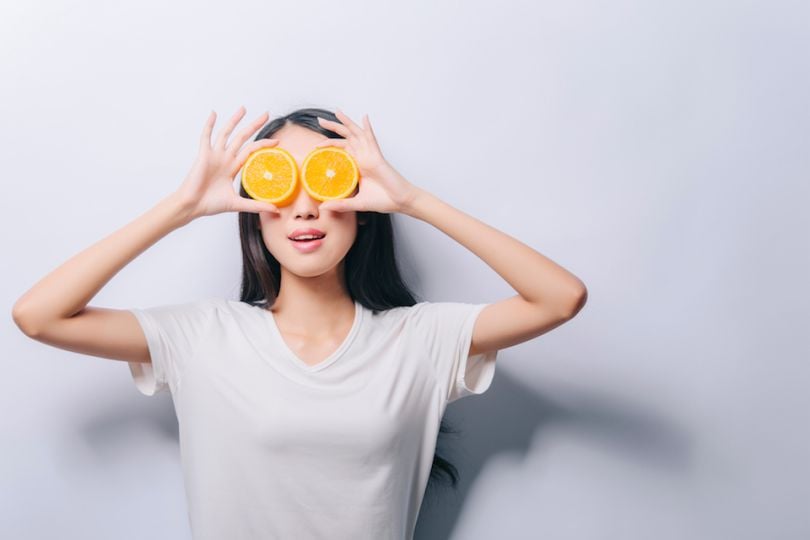 The idea for Ritual, a healthtech company based in Culver City, was formed when the company's CEO Katerina Schneider became pregnant. A first-time mom, Schneider was in search of supplements and found what was on the market to be confusing, outdated — and formulated using research conducted with men. Today, her company sells their own, thoughtfully-crafted prenatal and everyday vitamins for women. The pills are billed as "no B.S." and purchased through a subscription model. The company has been featured by Forbes, Inc., TechCrunch, as well as Built In LA, and has attracted attention from some of the city's biggest venture capital firms.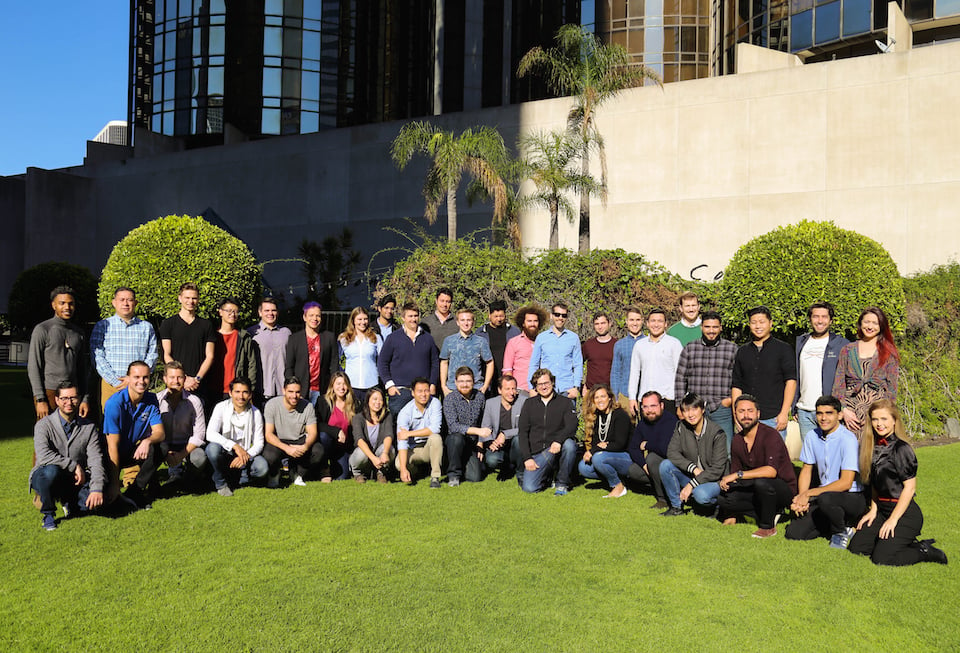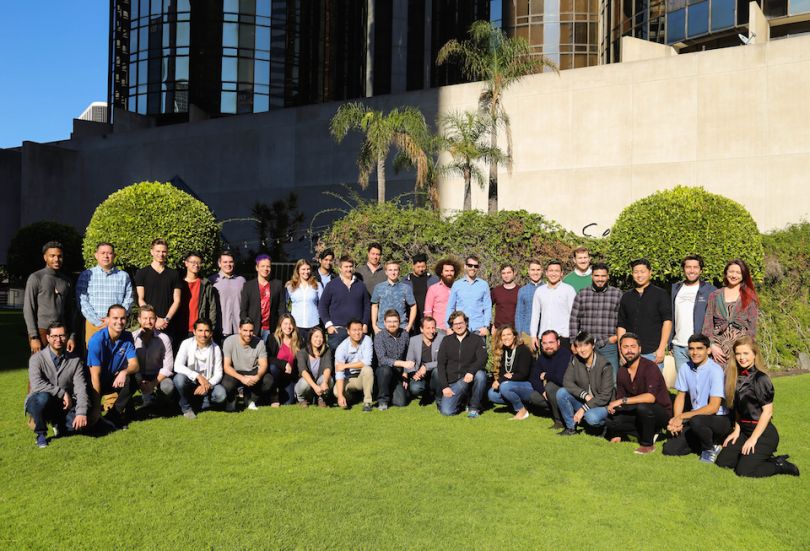 The idea for ProducePay was born at Cornell University's agriculture school, where co-founders Ben Dusastre and Pablo Schwarzbeck were students. Their idea? Offer distribution and financing help to farmers of fresh crops like fruits and veggies that come with a shorter shelf life — and fewer loan opportunities. ProducePay helps by buying those crops at a set price and selling them on behalf of the farmer. Anything they make from that sale goes back to the grower, minus a small commission. The company raised $14 million in October 2018, bringing them to a total of $94.9 million in funding — enough money to grow like, well, you know.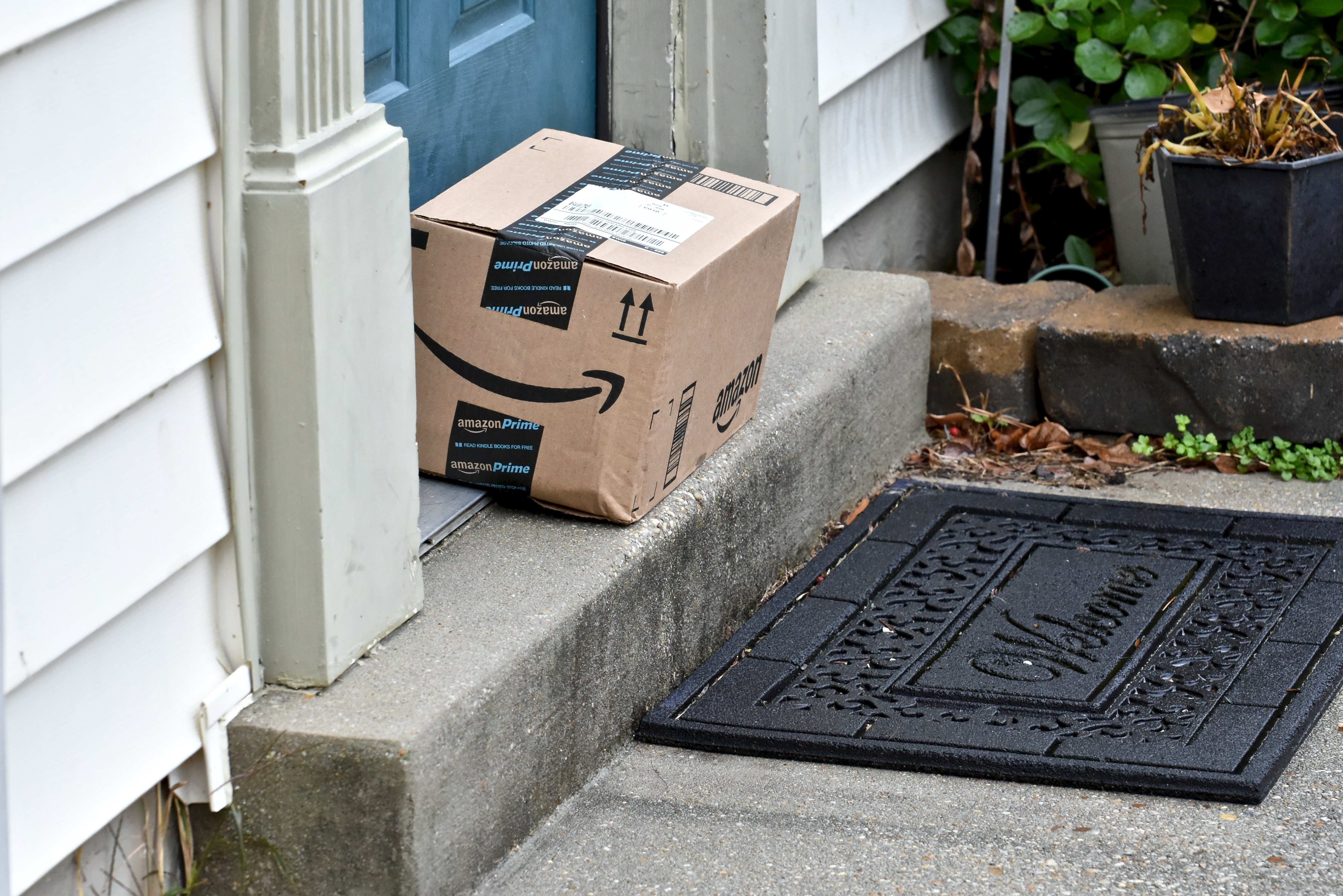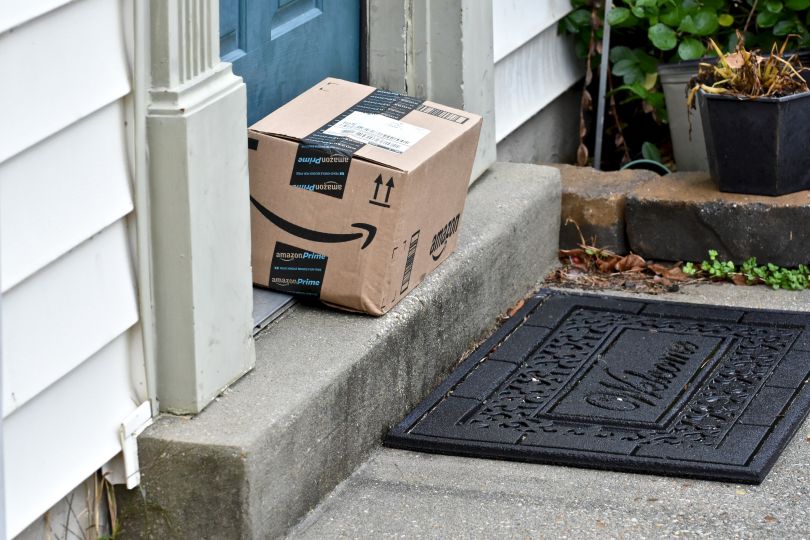 The Amazon Marketplace has six million vendors and fierce competition, so it's an understatement to say it's hard for businesses to stand out from the pack. That's where Vendo comes in. They provide a suite of tools to help companies maximize their Amazon sales, including channel protection, strategy consulting and media buying. Customers include Nature's Baby Organics and Dr. Brite. The Amazon marketplace does $175 billion in sales every year, so up-and-coming brands will be looking to companies like Vendo to gain that ever-critical competitive edge.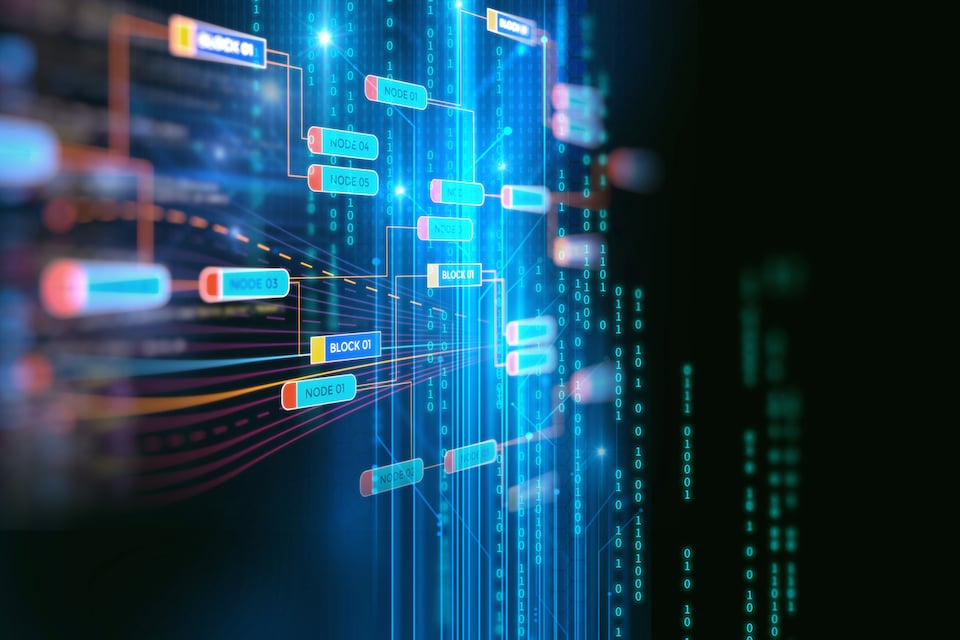 The team at blockchain startup Spring Labs made news when they locked down $14.7 million in new funding in March 2018, just four months after the company's founding. Spring Labs' founders come from the board of Avant, a Chicago-based online lending platform that's raised $1.8 billion in funding. Spring Labs is using that money to build out a world-class team of developers to create a safer information ecosystem for financial institutions. The idea is to protect institutions and consumers from the kind of structural failure that allowed for the major Equifax hack in late 2017. Within little more than a year since it launched, the company is already making major strides toward that goal.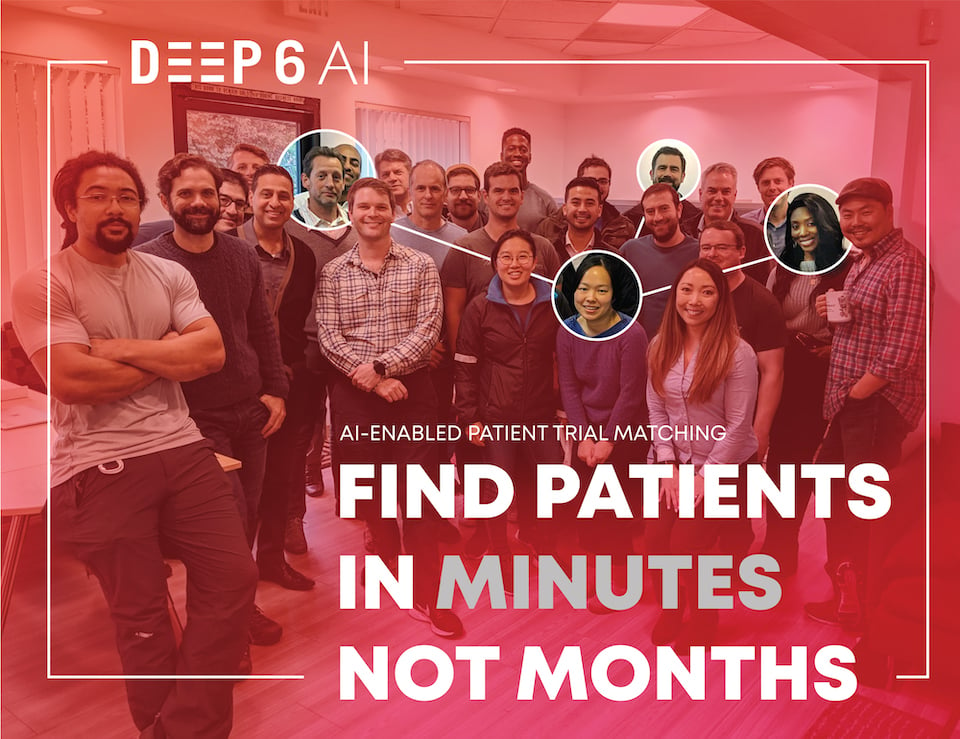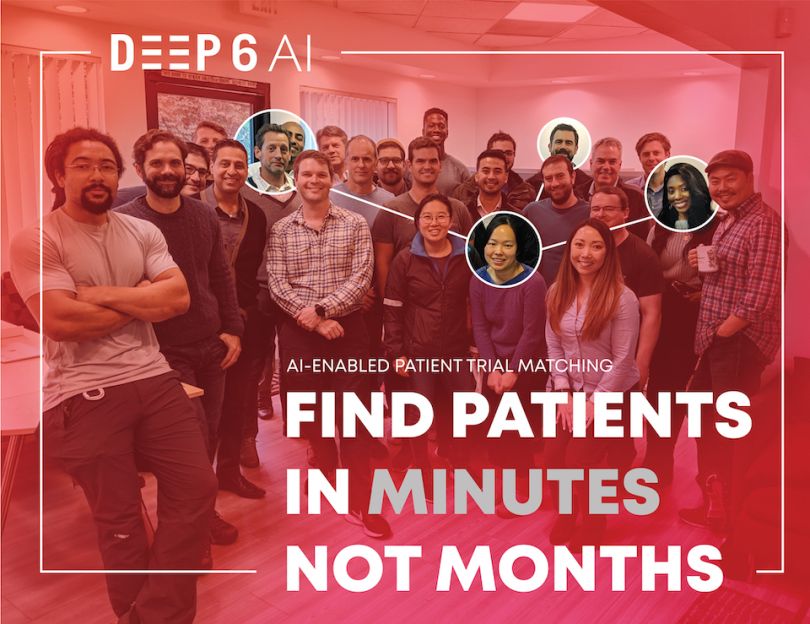 Proving that artificial intelligence might just save lives, Deep 6 AI uses powerful machine learning to match patients to clinical trials. The process takes minutes, skipping over months of paperwork and processing. The company, based in Pasadena, got its start as part of a contest sponsored by the U.S. government. Eventually, Deep 6 shifted its attention from U.S. intelligence to healthcare. Today, the company partners with Cedars Sinai, one of the biggest hospital networks in the LA area.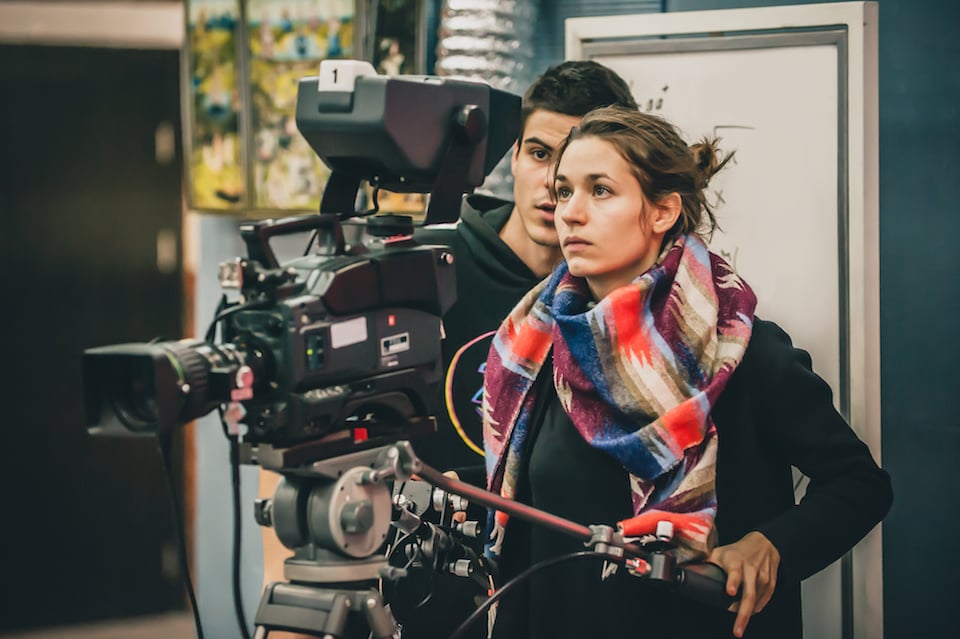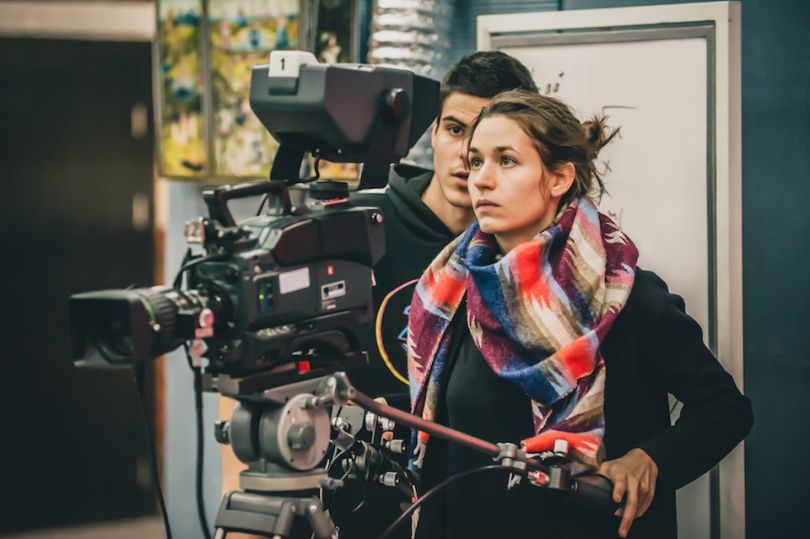 In October, news broke that former Vice President Joe Biden would be starring in a five-to-ten minute episodic series on Instagram called "Here's the Deal." The media company behind that series is ATTN:. Co-founded by entrepreneur/activists Jarrett Moreno and Matthew Segal in 2014, ATTN: has made waves by producing bite-sized, socially conscious videos that go viral, averaging 500 million views a month. In the last few years, the company has expanded into hour-long documentaries aired on network television and long-form episodic series — like the one being produced with the former vice president.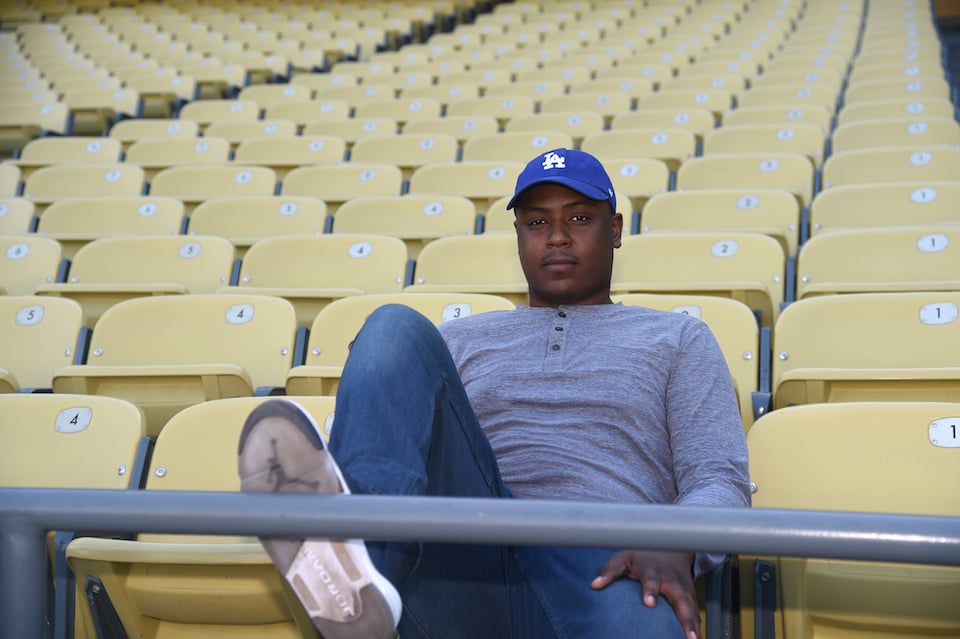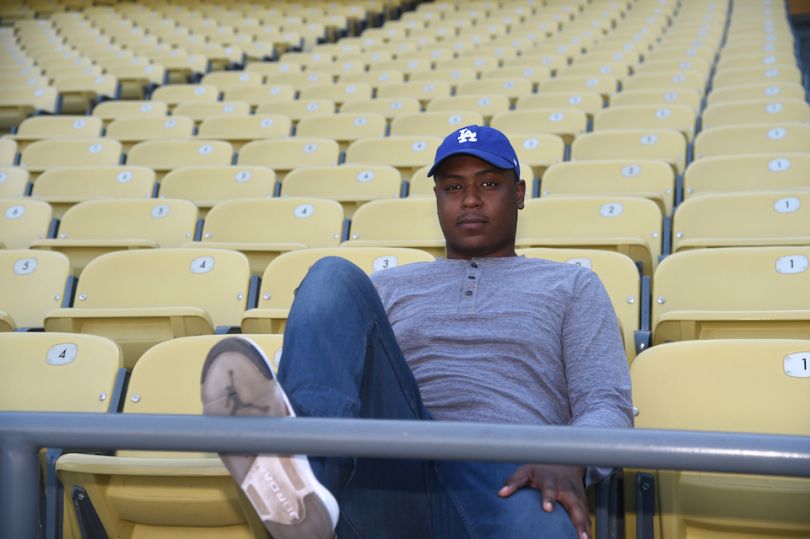 The Los Angeles e-sports industry has grown — a lot. There's Zwift's online racing leagues and Cloud9's LA training facility and Korean newcomer Gen.G. Then, there's PlayVS, an up-and-coming e-sports gaming league designed with high school students in mind. The company announced the close of a massive Series B in late 2018, raking in $30.5 million from lead investor Elysian Park Ventures (the investment arm of the LA Dodgers) and five others. The round also saw the first ever e-sports investment from Adidas, as well as star-backing from Sean "Diddy" Combs and Google SVP David Drummond. With its newly-minted warchest, the company is setting out to do what few e-sports companies have done before: create an infrastructure for e-sports leagues in high schools.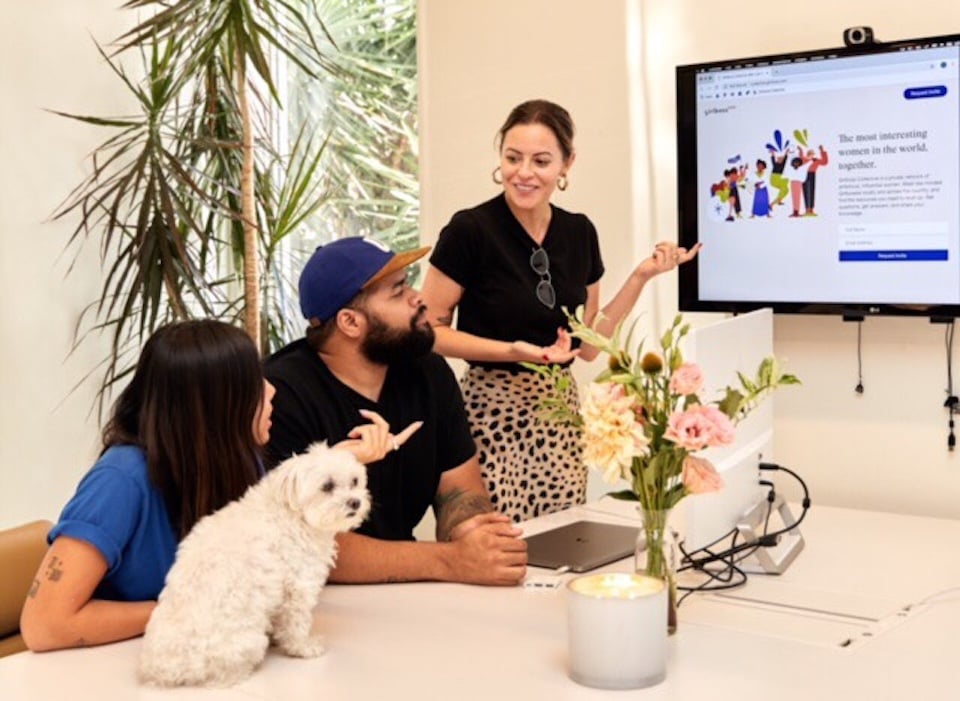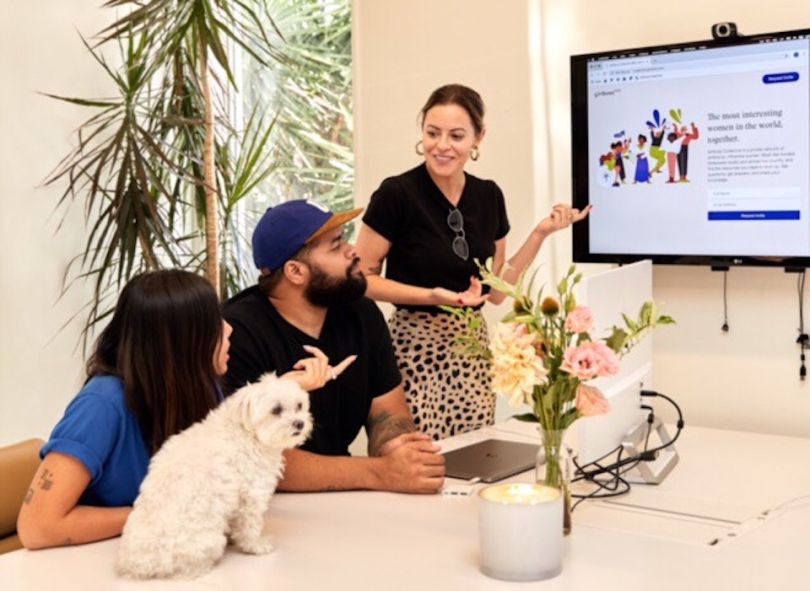 Founded by serial entrepreneur and New York Times best-selling author Sophia Amoruso (a la Nasty Gal Vintage), Girlboss is a content site focusing on career, money and wellness resources for women. The company has raised $6.6M million to date and boasts an all-female executive team and board. Nieman Lab just covered their mobile redesign, and the company is currently hiring for several roles. Not bad. Not bad at all.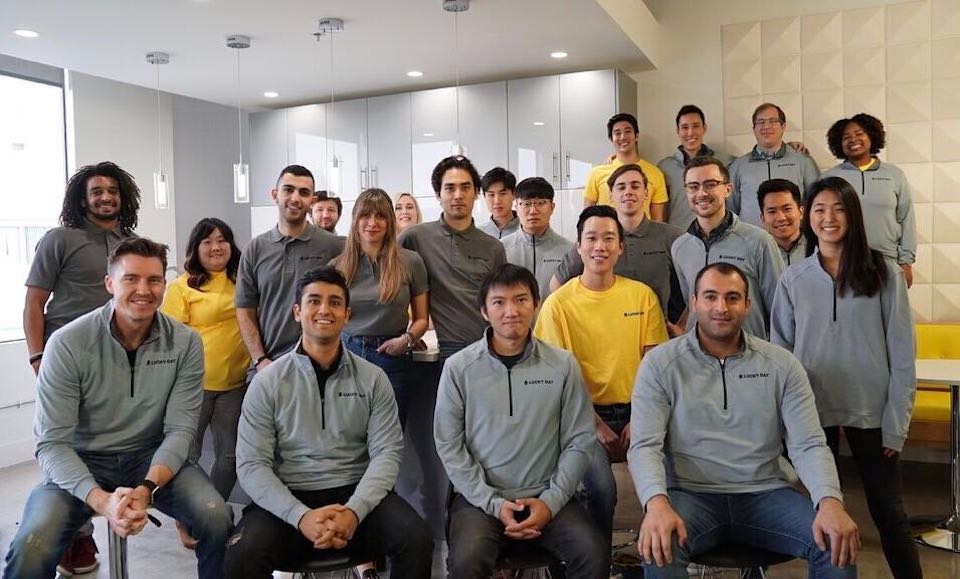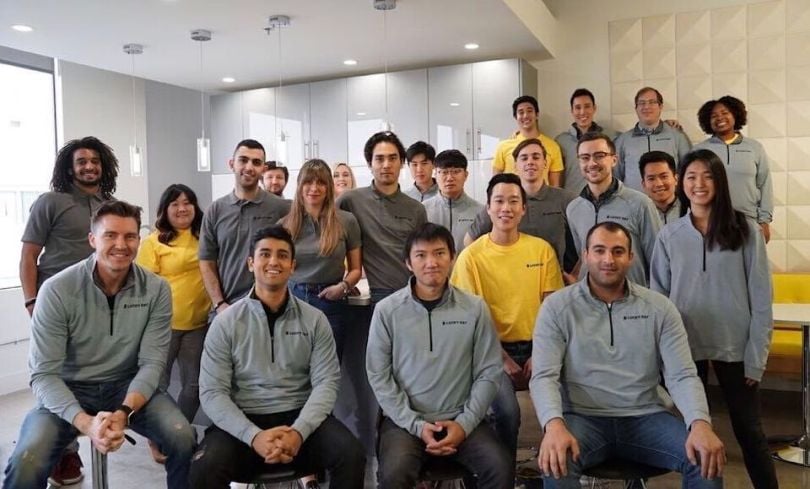 Lucky Day loves winners. Seriously — it's their slogan: #welovewinners. That's why the company is bringing the lotto into the digital age with a mobile app that allows users to play scratchers and lotto tickets without spending money. Unsurprisingly, people love their product. It's one of the top free apps in the App Store and Google Play Store, and the number one lifestyle app on Apple's platform — ranking in above Tinder. Started by a 20-year-old junior at USC, the mustachioed Lucky Day app is now run by a team of 30 in Beverly Hills.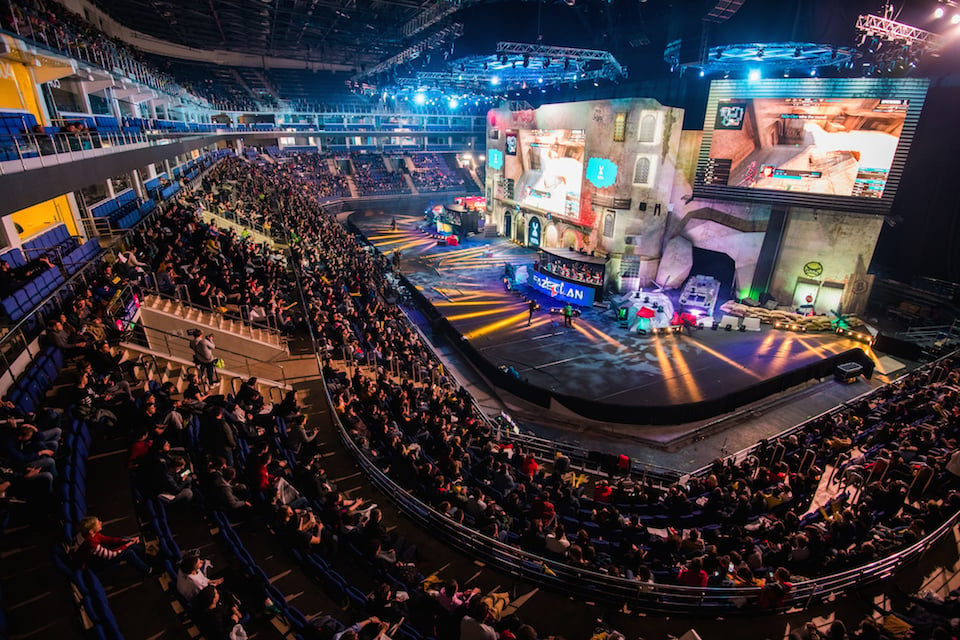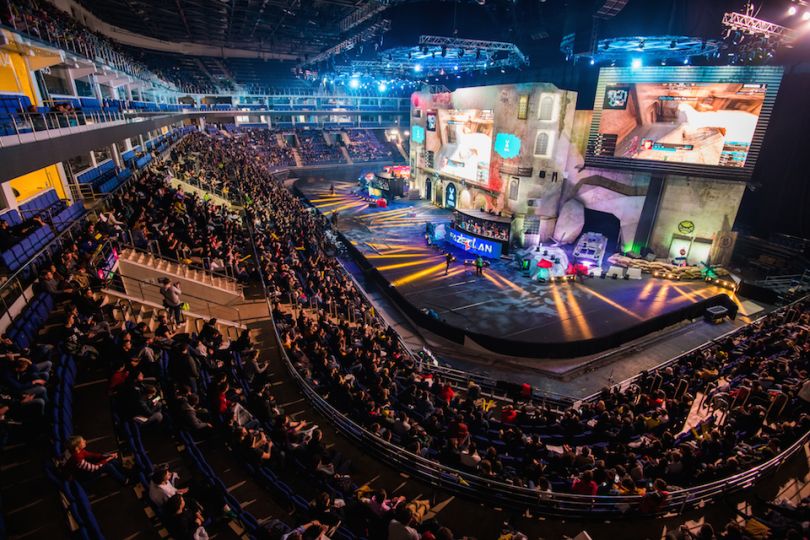 Fortnite turned heads in 2018, earning more than $1 billion from in-game customer purchases. Mythical Games is capitalizing on this emerging trend by developing a line of games using blockchain technology that allows the formation of internal, "player-owned economies." The leader of the company, John Linden, was formerly a studio head at another major LA gaming studio, Activision. Other executives hail from Blizzard and Yahoo, and together the team has played a hand in everything from Call of Duty to Guitar Hero. The company raised $16 million in a Series A in November 2018 and recently opened a second office in Seattle.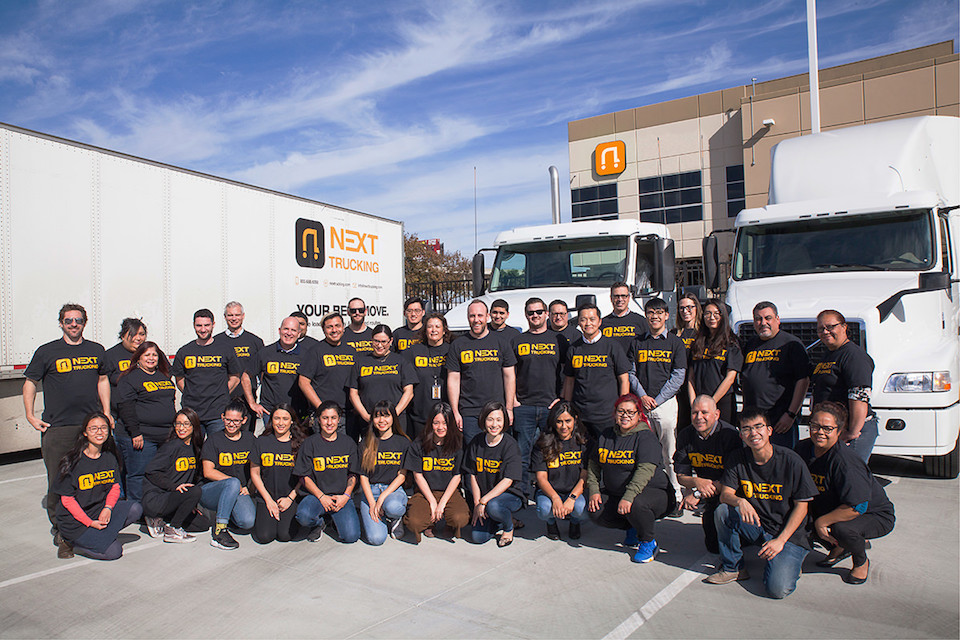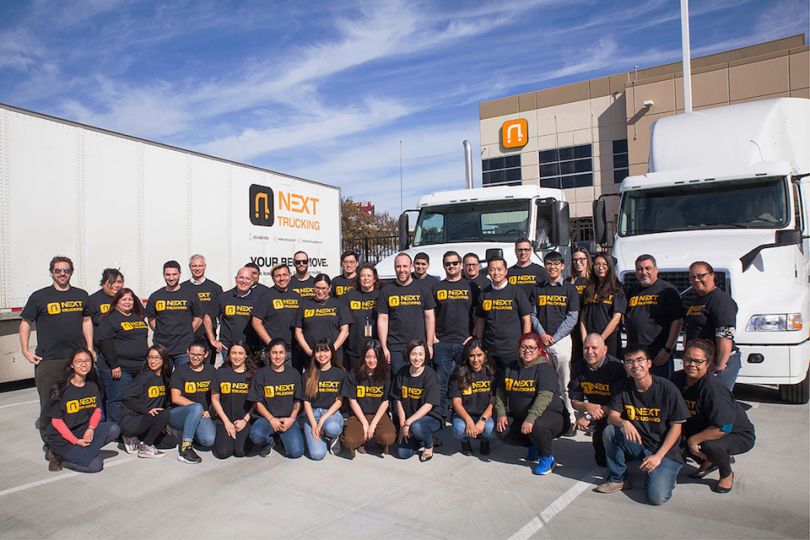 Travel down any highway in the United States, and it's pretty easy to grasp that trucking is a big industry — $800 billion big. NEXT Trucking seeks to address the problems that plague virtually all shippers and operators and, in turn, make them more efficient by solving carrier capacity inefficiencies. In January 2018, the transportation tech startup locked in a $21 million Series B funding round, allowing them to work toward doubling their workforce. Headed into 2019, Next is looking to continue that hiring trend.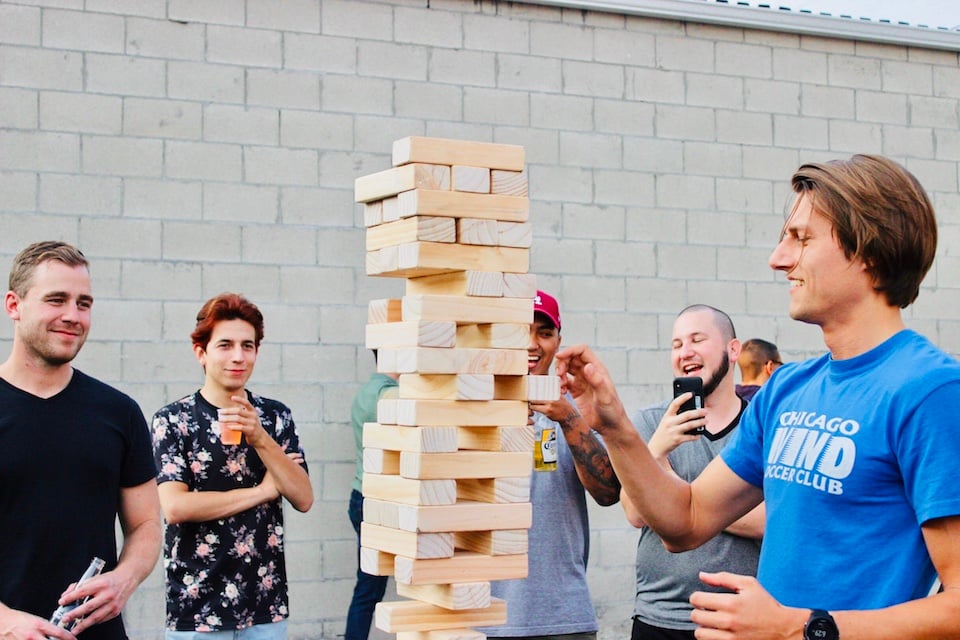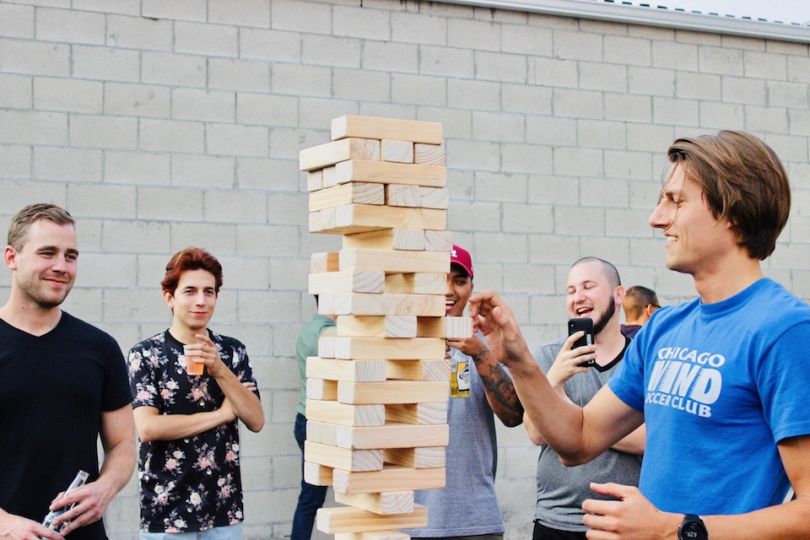 Surkus may have launched in 2015, but the real party is just getting started. This past year, the West Hollywood-based startup closed a $10 million Series B and announced plans to expand to Hong Kong. Surkus' events platform offers brands a way to connect with targeted audiences based on specific interests and demographics. The company also has plans to integrate blockchain into its platform and increase automation as they grow.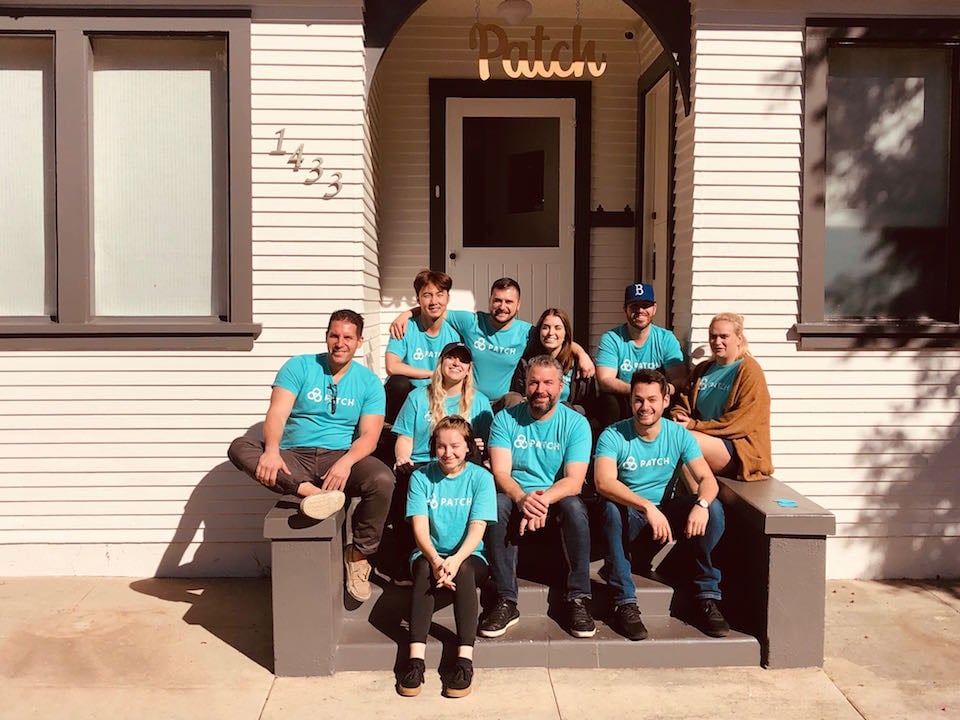 Patch aims to deliver a dose of transparency to the mystifying healthcare benefits process. Based in Santa Monica, Patch launched in 2014 with a platform that cuts out the need for insurance agents. Doctors are able to check what health services their patients are eligible for, let them know what they owe and transact all in real time. They've raised $5.9 million in funding since launch and have a healthy outlook in 2019.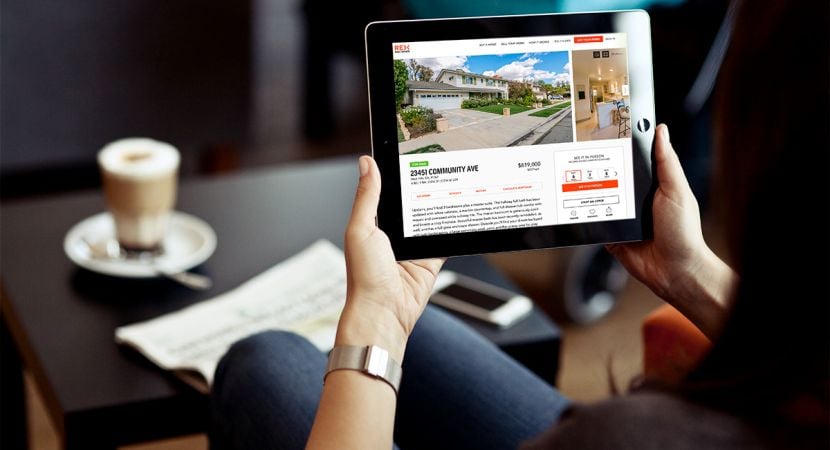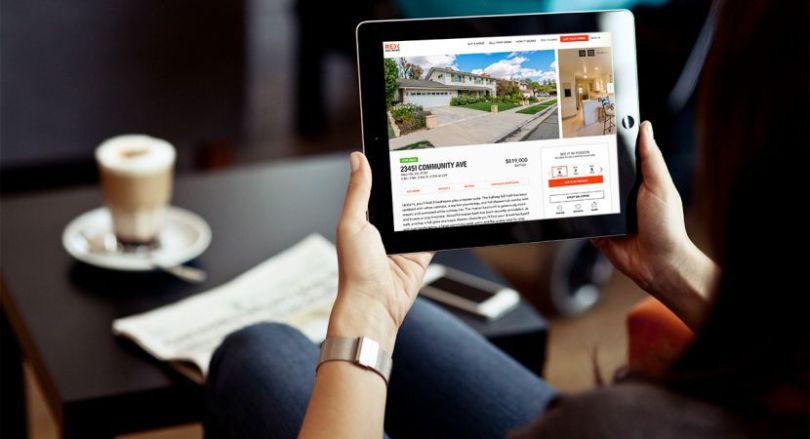 With the costs that go into buying a home, incurring exorbitant broker and listing fees is a cherry on top that most people would rather go without. REX looks to change that by circumventing the Multiple Listing Service, or MLS, and going straight to the consumer with a platform that guides users from pre-sale to escrow and close. After closing a $45 million Series C round in January 2019, REX added several employees to its team, which it intends to continue doing throughout the year.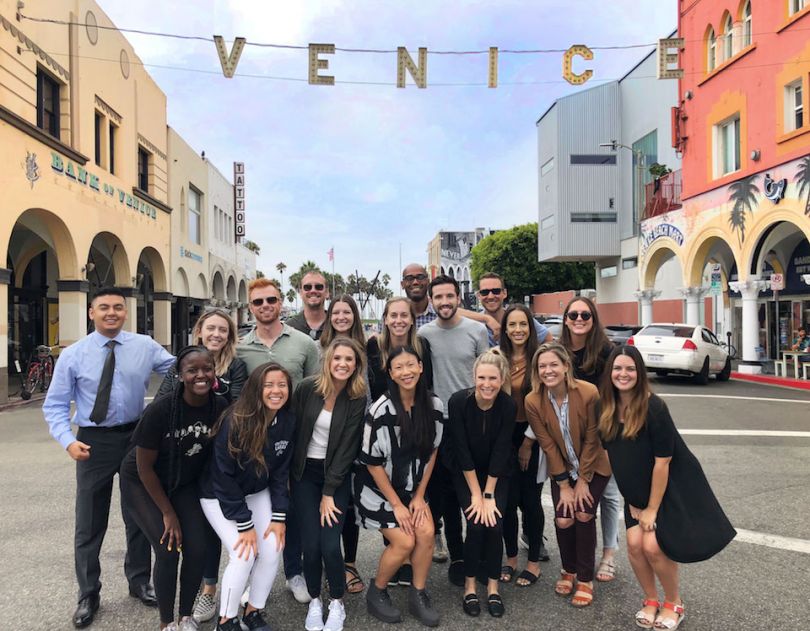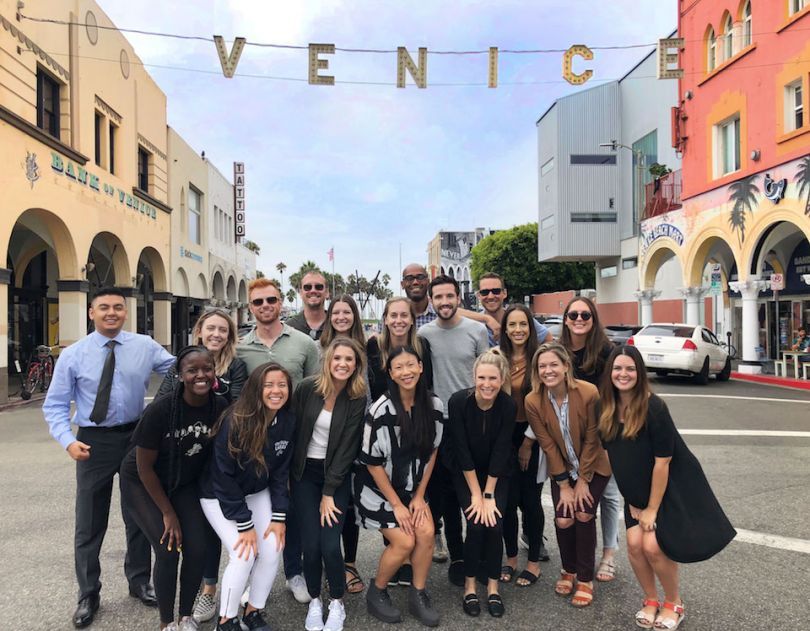 In an era where we're connecting with others on social media to get the latest on — literally — anything and everything, it's no surprise that brands have begun using social media as a way into our hearts and minds. Trying to responsibly harness this trend, Venice-based Heartbeat connects its network of 200,000 millennial and Gen Z influencers with brands that reflect its community. The bottom-up mentality that has guided Heartbeat looks to steer the adtech company into 2019 as it continues to scale.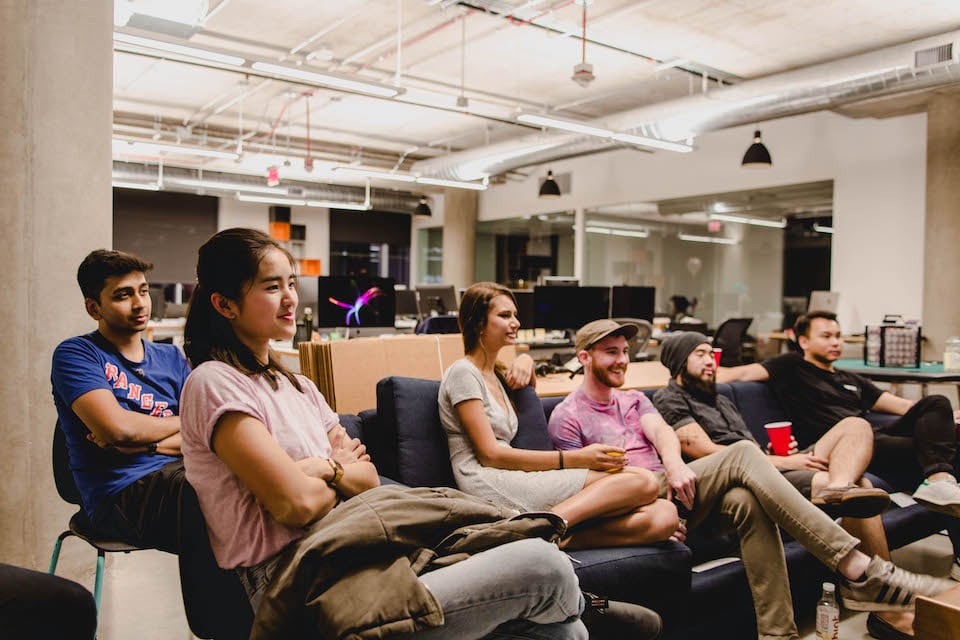 "New year, new me." It's a mantra adopted by many at the turn of the calendar year, but the team behind Jumpcut hopes to make that mentality stick among its users through immersive educational courses on content and entrepreneurship. With backing from VC royalty Y Combinator, among many others, the edtech company believes just as much in its ability to shape its users' lives as it does about shaping the lives of its own employees: a former intern is now the team's head of content.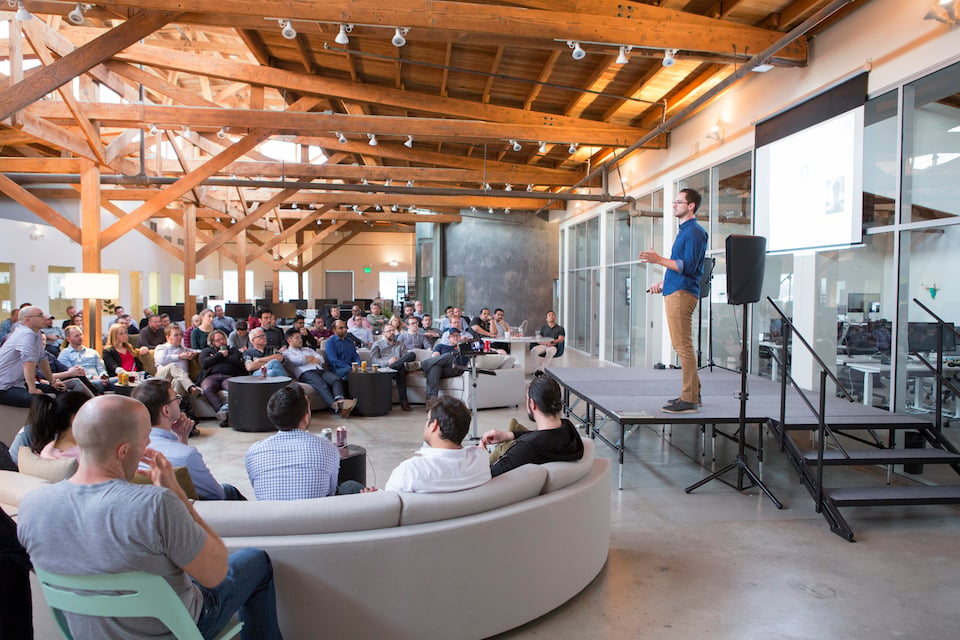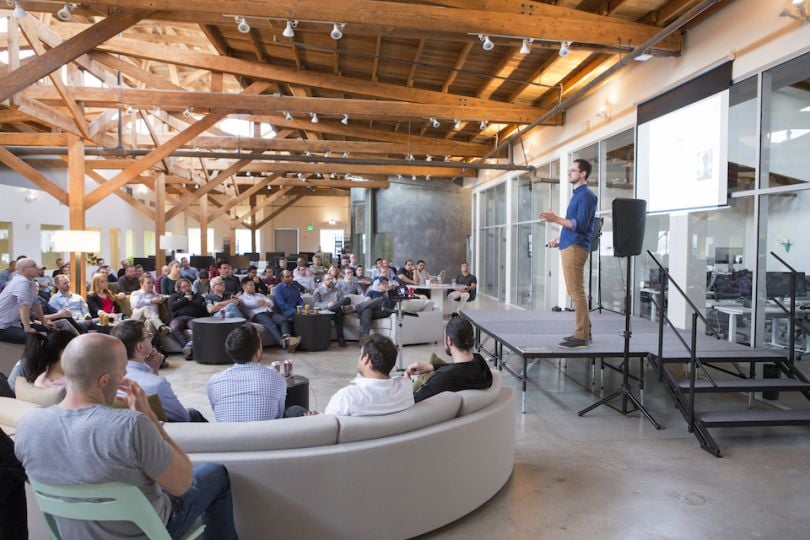 Signal Sciences is a software platform that specializes in protecting web applications, APIs and other cloud-based microservices. Basically, if it's in the cloud, Signal Sciences can probably protect it. The company was founded in 2014 and is based in beautiful Culver City, where it helps protect major online brands including Chef, Etsy, Adobe, Datadog and WeWork. What's more, the company counts Michael Dearing — a minor celebrity in the world of computing and design — as one of its board members.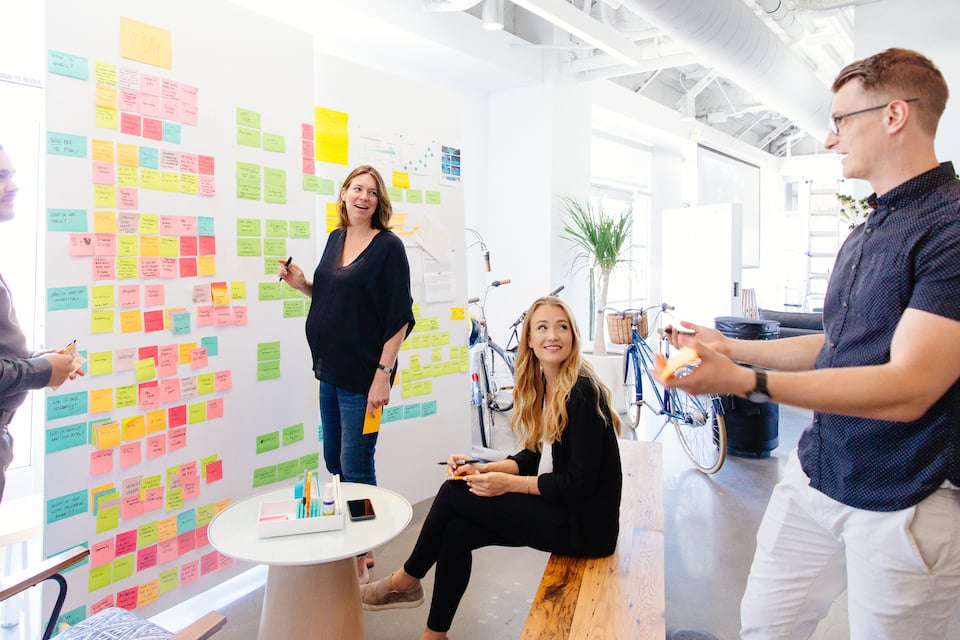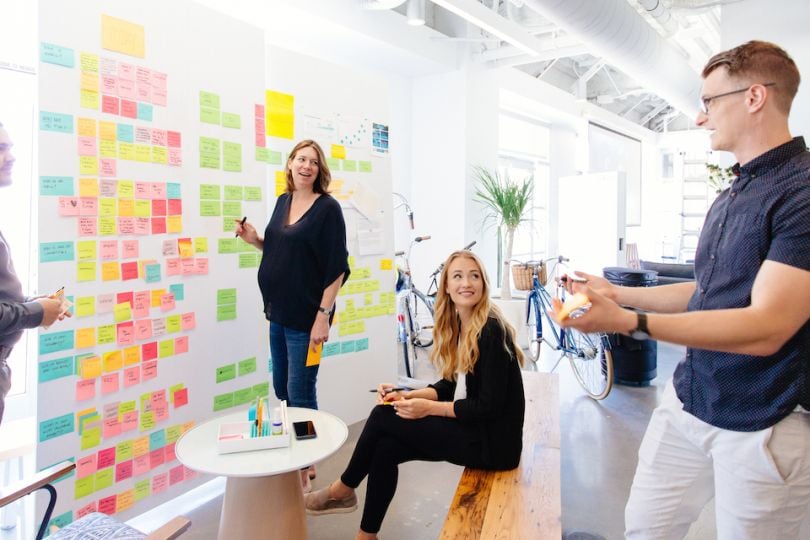 Swell Investing has built a business on the idea that if you give consumers the opportunity to put their money where their mouth is, they'll take it. Their online investment platform, launched in 2017, allows users to invest in companies that operate in areas they care about most, like green technology, renewable energy, zero waste, clean water, healthy living and disease eradication. If 2019 is anything like last year for Swell — which saw it land a $30 million investment from its parent company, Pacific Life — things are looking up for everyone.
It used to be that if you couldn't attend an event you bought tickets for, you either had to scalp your ticket (usually at a markdown) or eat the cost entirely. But that's not the case anymore. Newport Beach-based TicketGuardian, a ticket insurer for live events, works with ticketing platforms, event organizers and consumers to make the live event-going experience more efficient from top to bottom. Coming off an $8 million Series A round in December — their largest funding round to date — TicketGuardian is looking to the new year to grow right alongside the booming experience economy.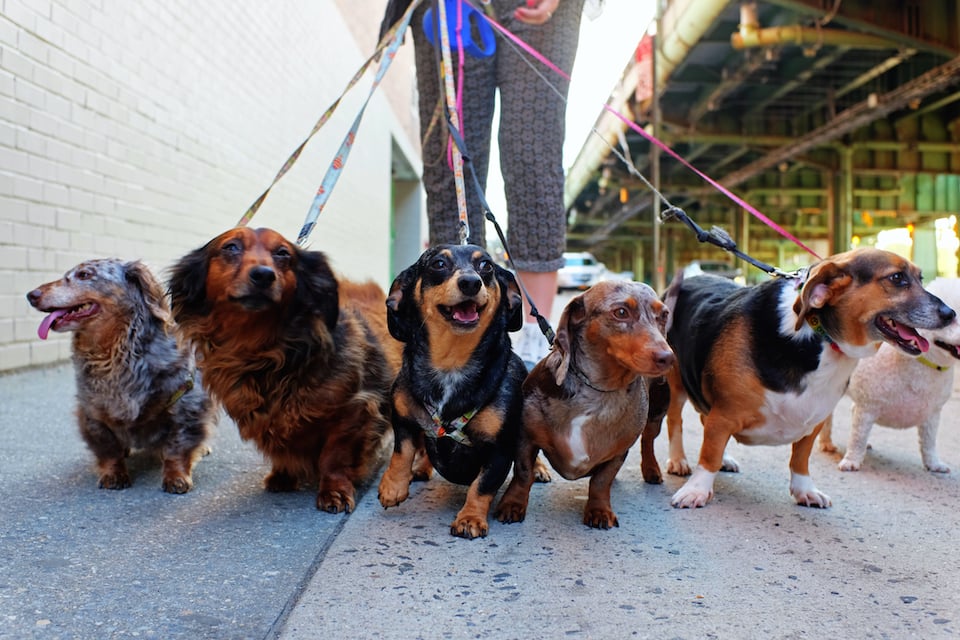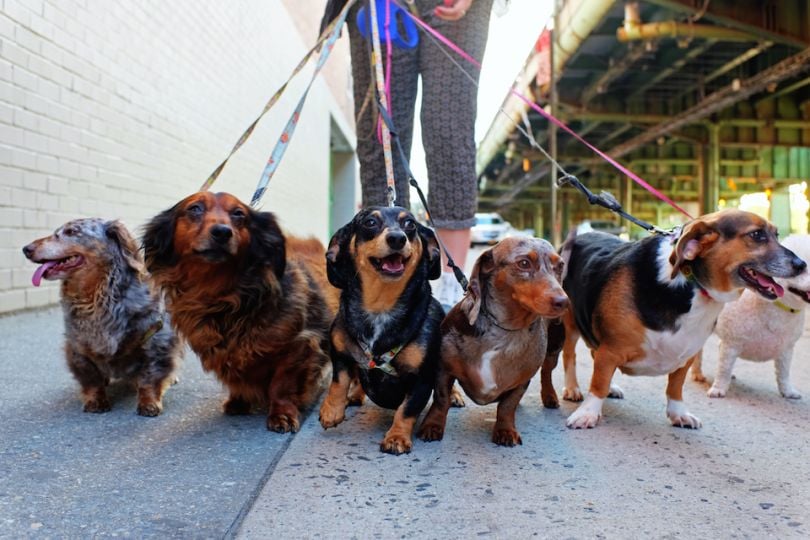 Dog walking and boarding sensation Wag! has been building momentum, and fast. Early last year, that energy hit an inflection point when the company landed a massive funding round — $300 million in total. The company, which was founded in 2015 by native Angelenos Joshua and Jonathan Viner, got in early on an industry worth an estimated $69 billion domestically. In the meantime, the company has been bolstering its executive team and growing headcount.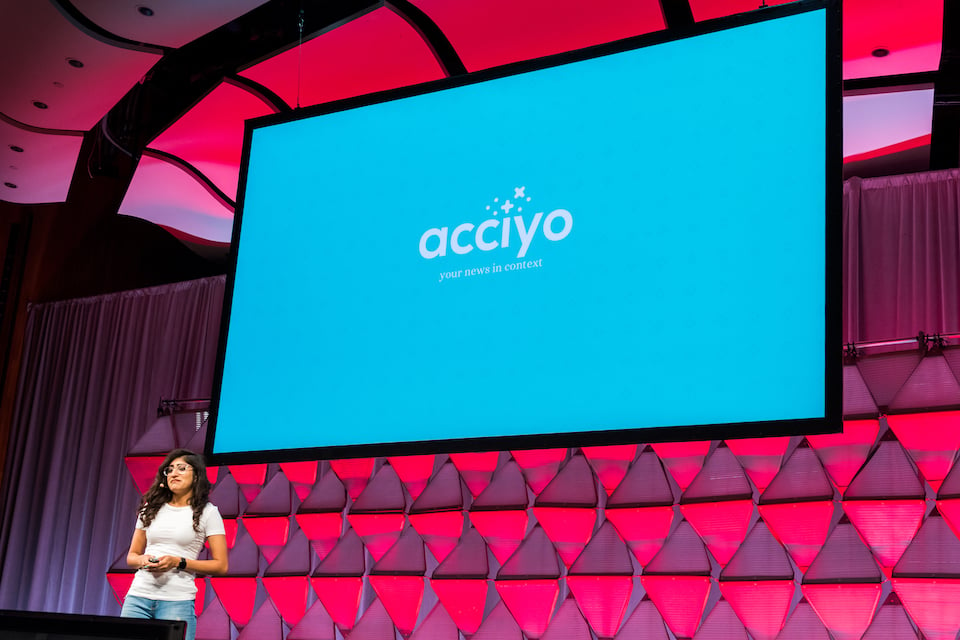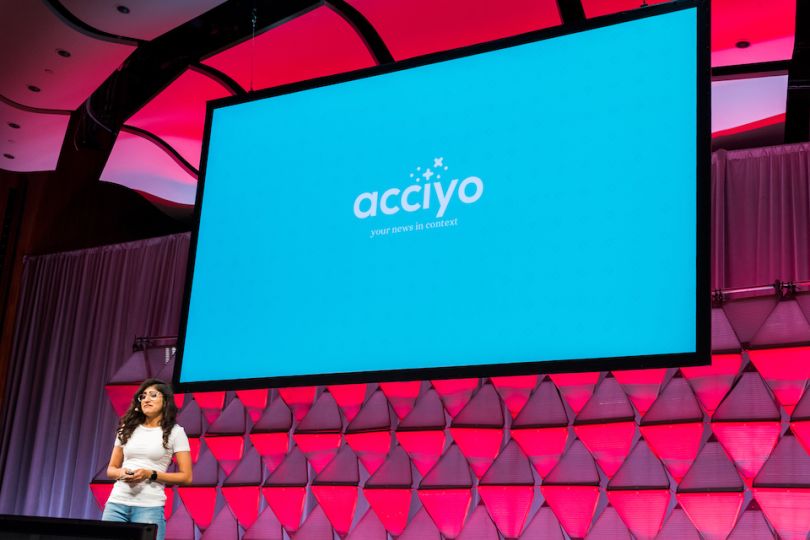 How do you read the news in a time when news comes at you like a firehose? That's the question Anum Hussain and Vivian Diep set out to answer when they created Acciyo, a Chrome extension that provides news timelines and background while reading on cloud-based platforms. Hussain and Diep were both grad students at MIT when they met and hatched the plan for Acciyo, which is now in private beta. The duo is one of 50 startups competing at SXSW Pitch 2019 in March, where they hope to summon success. (Bad joke hint: "Acciyo" means "to summon" in Latin and is inspired by the Harry Potter spell).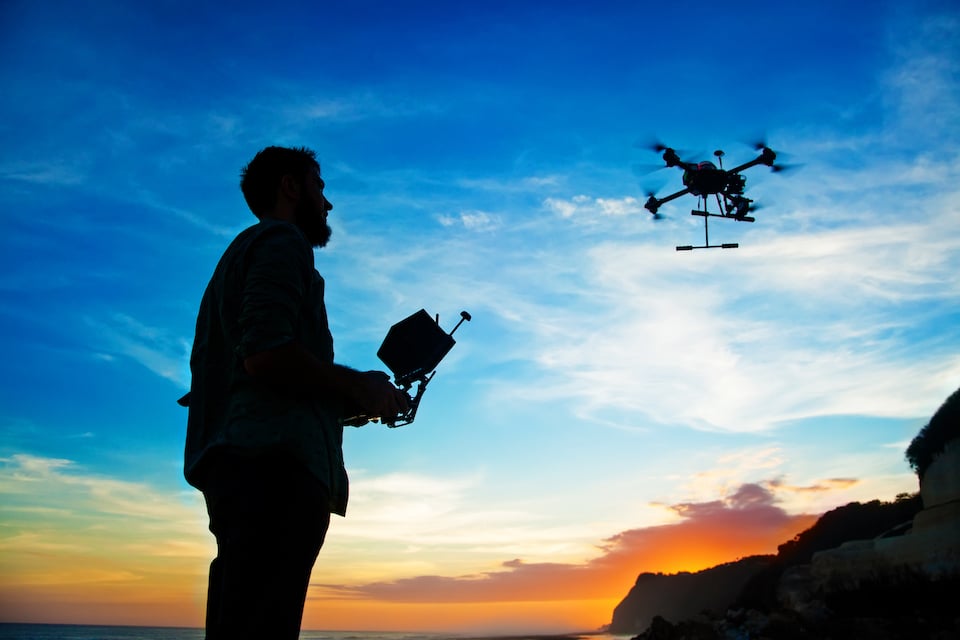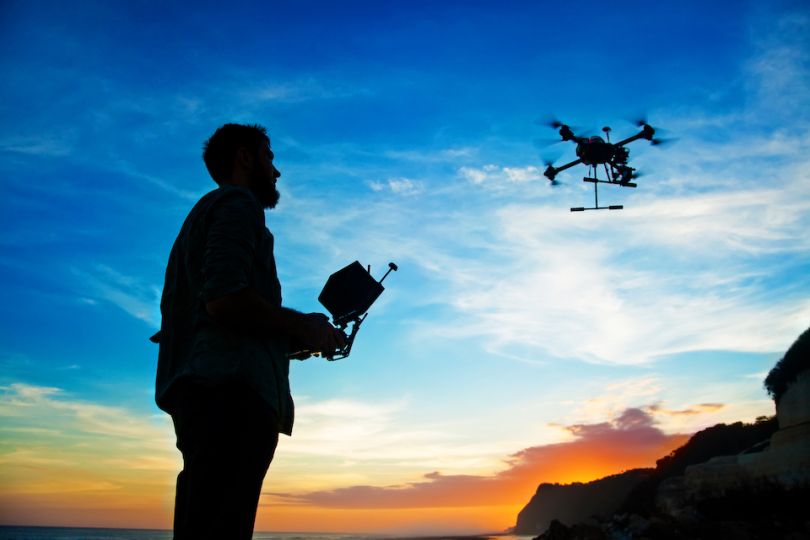 Based just outside the city, Alpha Aerospace produces off-the-shelf platforms for commercial drones. By giving drone engineers a platform with build-it-yourself flexibility, Alpha Aerospace helps companies and research groups reduce the cost and time associated with building custom drone platforms. The company is bootstrapped by its founder, Daniel Seryani, who was formerly an engineer at SeekOpps, an Austin-based tech company that specializes in manufacturing drones for the energy sector.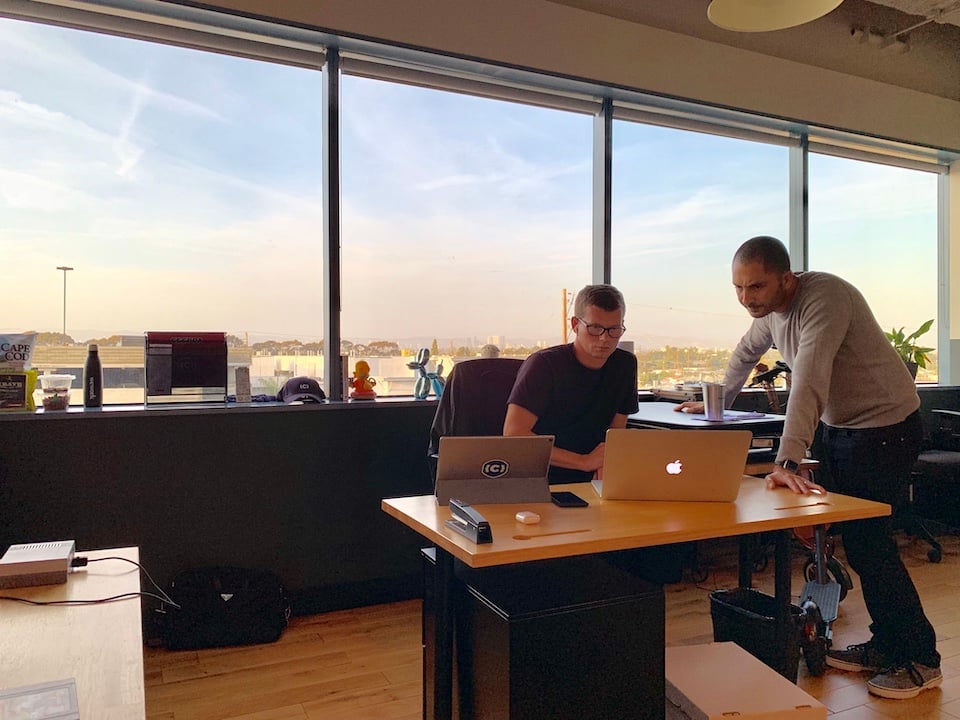 Inspectiv is an application security platform co-founded by serial entrepreneur (and minor tech celebrity) Clark Landry and co-founder Joseph Melika, Inspectiv's CEO. The company, based in Playa Vista, brings together a network of white-hat security researchers who are able to spot security risks within websites and applications. In July, Inspectiv raised $1.5 million in a seed round led by Santa Monica-based VC firm Mucker Capital. Mucker has also invested in food startup Ordermark and Culture Genesis, the digital studio behind Trivia Mob.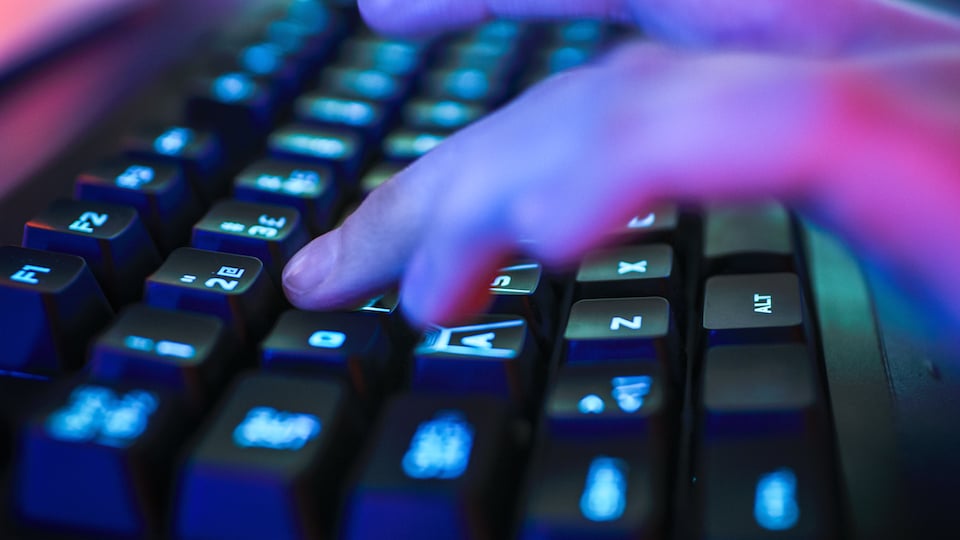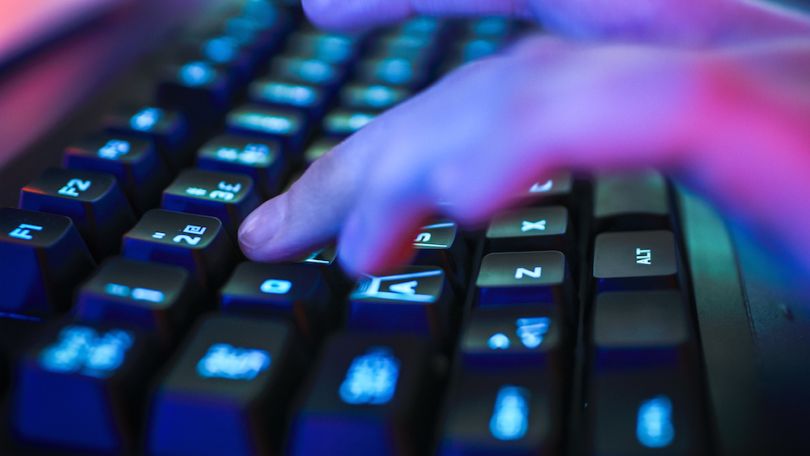 Getting paid to play games on your phone? Some ideas sound too good to be true. But Blast, a fintech startup from the co-founder of Acorns, is making that dream a reality. Their platform allows users to receive micropayments every time they play popular games like Candy Crush. It's also a clever way to teach young people to save money, as the money a user earns is automatically funneled into an FDIC-backed savings account that pays interest. Altogether, the company has a collective $12 million in funding under its belt.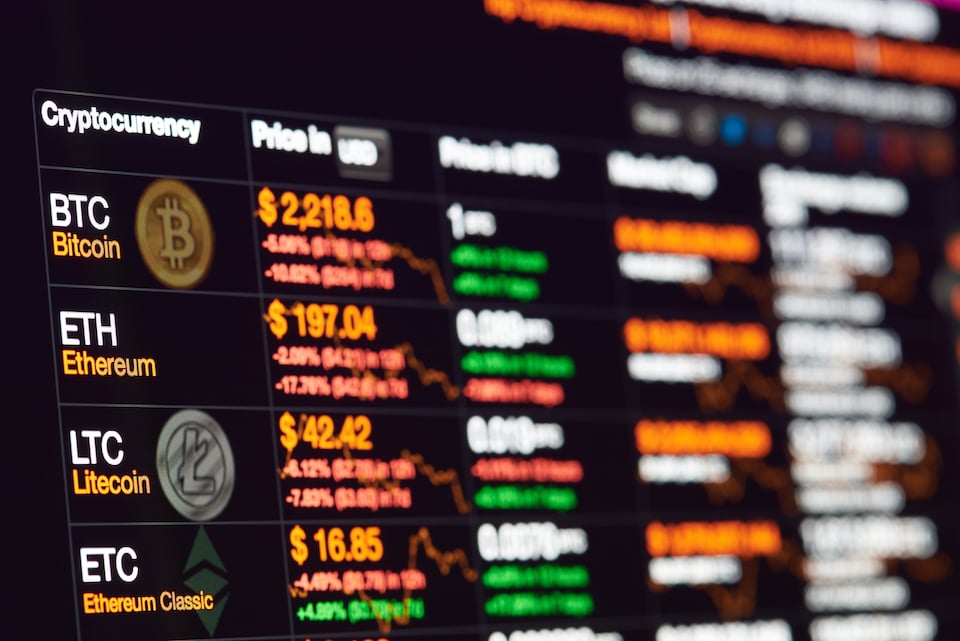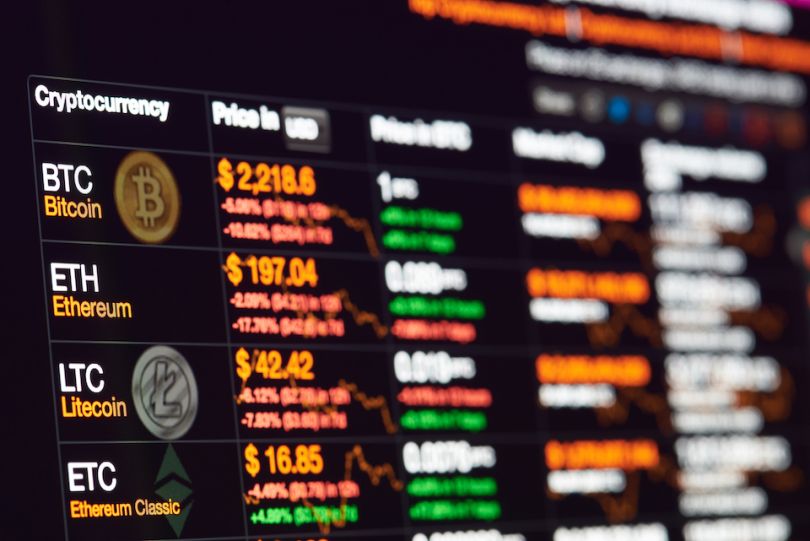 CoinCircle makes virtual coins, sort of like an online mint for cryptocurrency companies. The company designs, engineers, markets and sells tokens for online marketplaces. In April, CoinCircle released Unikoin, a currency for Unikrn, an e-sports betting blog. According to the company's website, more than $33 million has been traded in Unikoin since launch. The company aims to "tokenize" the world by migrating established companies into the blockchain-based decentralized token economy.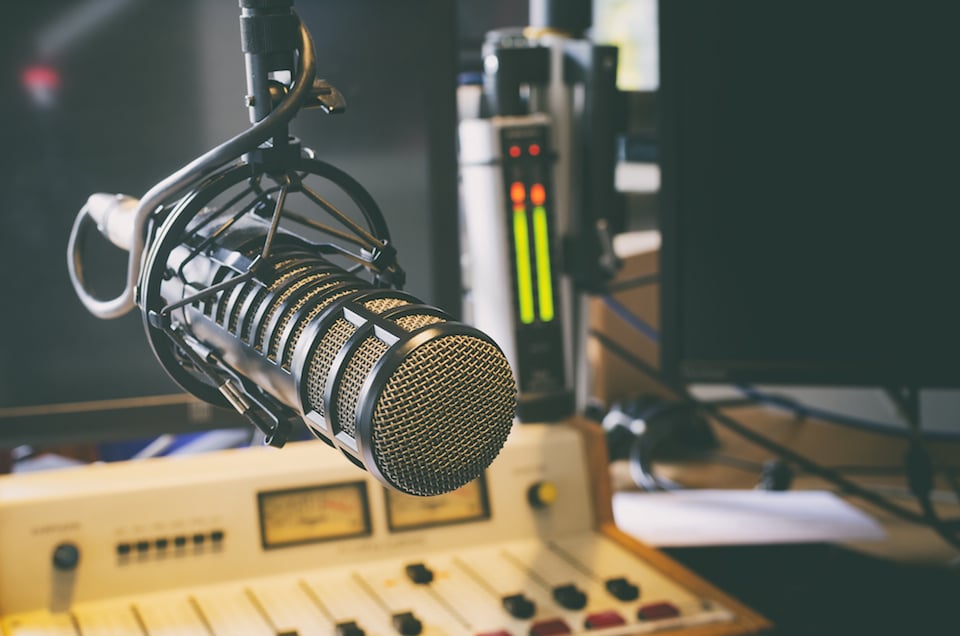 Dash Radio was founded in 2015 by celebrity DJ Scott Keeney, the man Mark Cuban hailed as "the Oprah of music." Most recently, the company raised $8.8 million in seed funding in October 2018, announcing that same month that they'd reached 10 million monthly listeners. The LA-based startup, which boasts station hosts like Snoop Dogg and Ice Cube, is making a name for itself in a space dominated by legacy players such as iHeartRadio. With a star-power creative team and healthy subscriber base, we'll see where 2019 takes them.
Did you know Edward Norton has a tech company? (For the uninitiated, Edward Norton is the lead from "Fight Club" — the one who isn't Brad Pitt.) Well, he does. And it's a brainy one. Entertainment Data Oracle — aka EDO — is a data, measurements and analytics company with deals at all major movie studios and many TV networks. Co-founded by Norton and Daniel Nadler, a Harvard Ph.D. and poet, the company raised $12 million in November 2018. With that achievement unlocked, it's not a huge surprise that they're hiring in droves.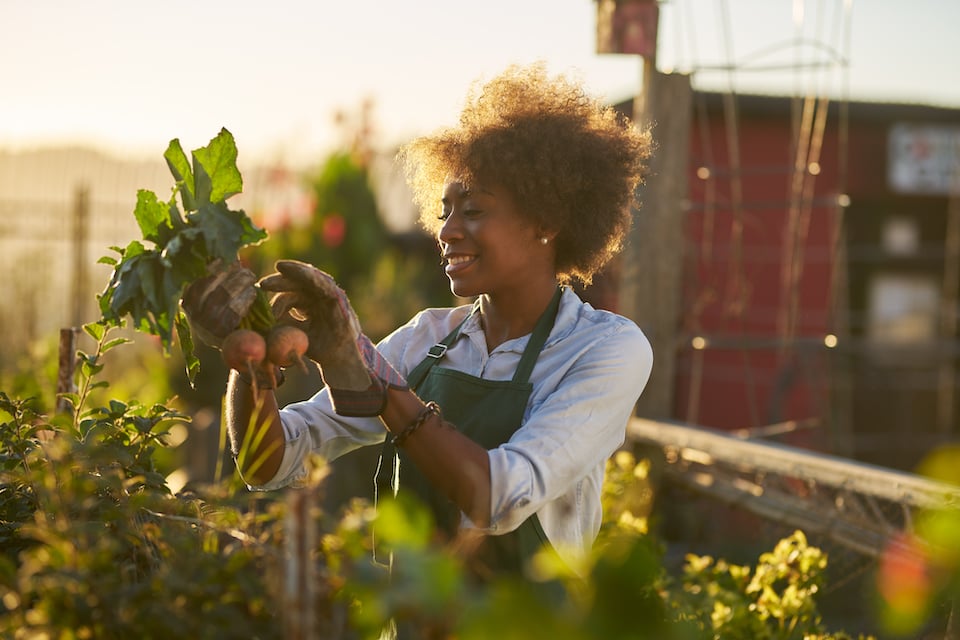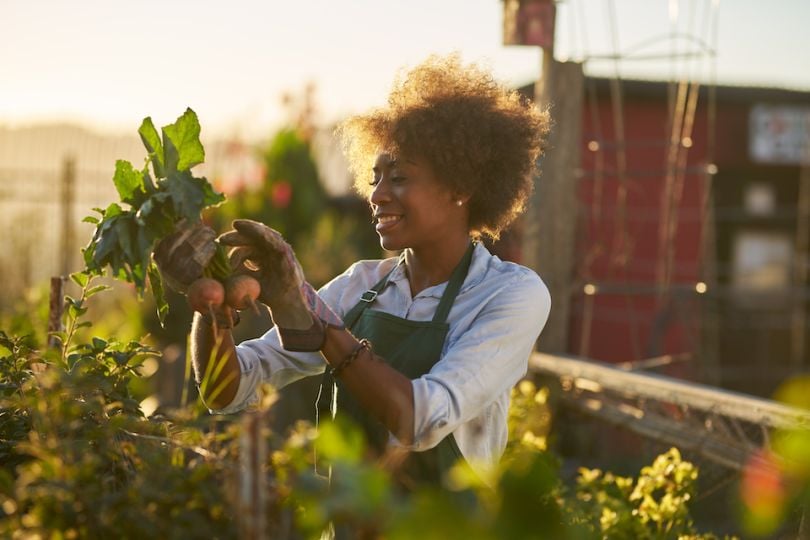 FarmBX collects intelligence from the ground, road, warehouse and cloud to track animals and crops. Their next-generation software (currently in beta) is able to keep track of animal and crop health, and transit logistics and other transaction data central to the global agricultural industry. The company is based in Los Angeles and has raised $200,000 since launching in May 2018. Chris van den Berg, FarmBX's founder and director, also founded a different livestock SaaS platform — Netherlands-based Cowlinq — in 2013.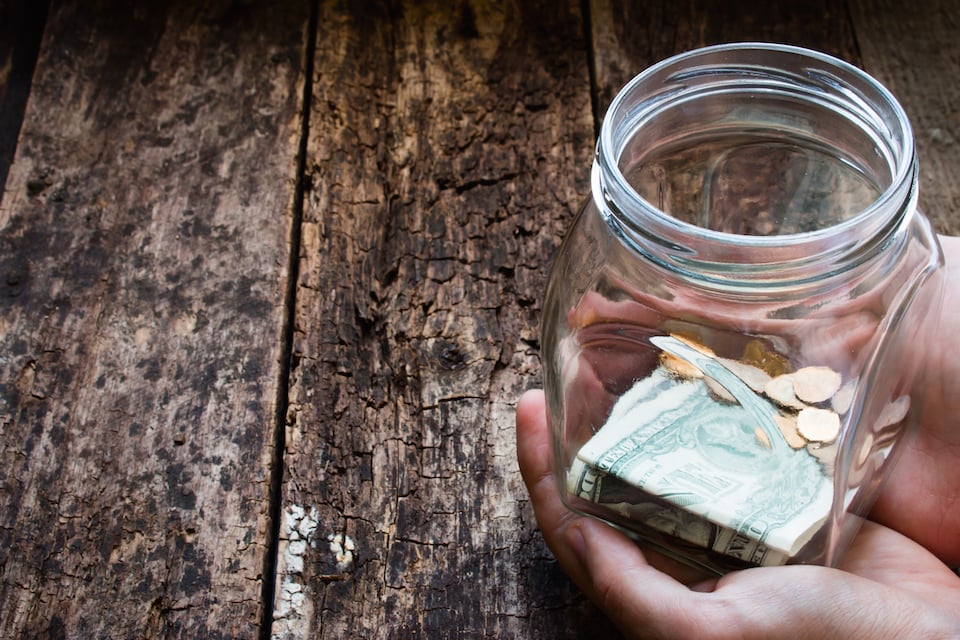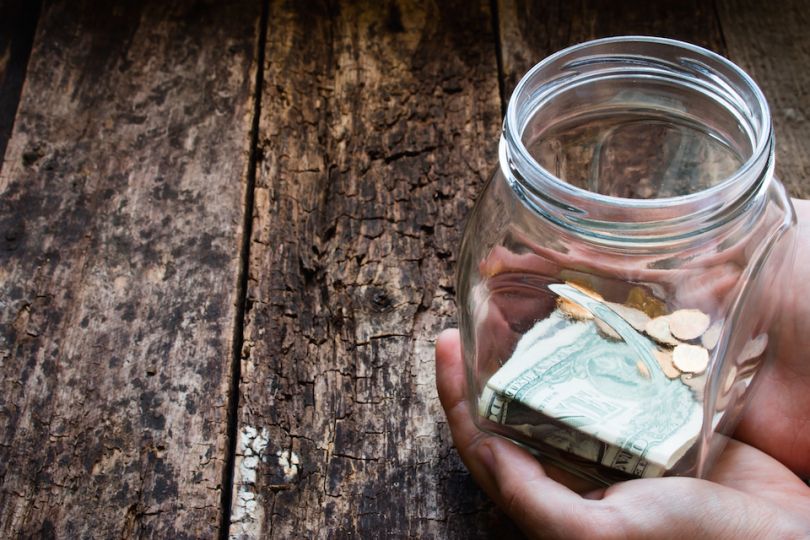 Nonprofits may be dedicated to helping others, but they need money to function, too. Funraise aims to help them do just that through its public fundraising platform. The platform is designed to make it easier and more affordable for nonprofits to share their missions and raise capital. This past year, Funraise boosted its own pool of capital, raking in $9.7 million in a Series A funding. The company said in a release that it plans to use the funds to expand its product and technology teams and increase sales and marketing.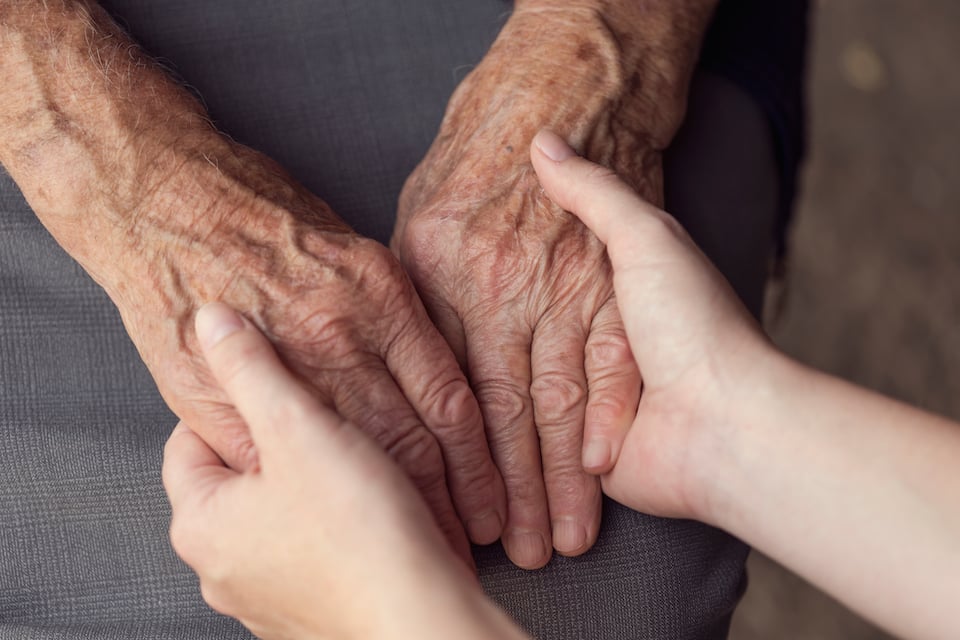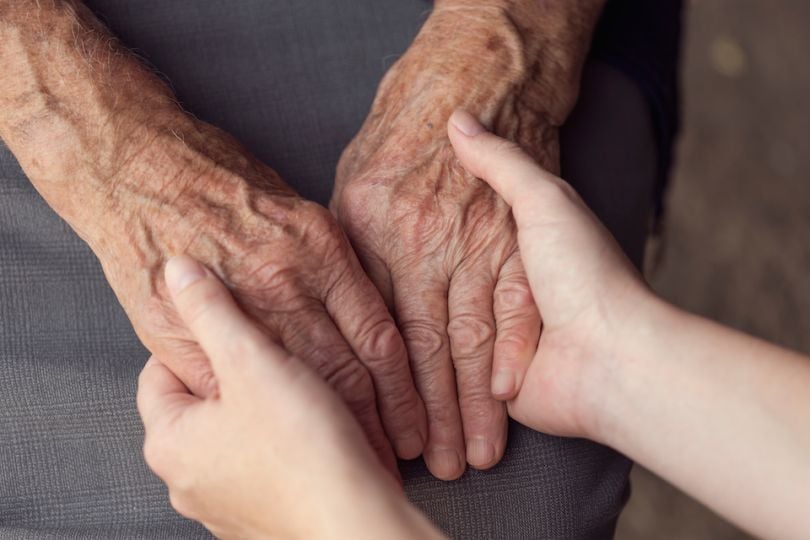 Planning for end-of-life care is never easy, but Grace works to bring some peace of mind to what can be a stressful process. The LA-based startup provides a Yelp-like directory for assisted living and hospice care, complete with descriptions of the provider, available services and reviews. Grace has raised $2 million in funding since it launched in 2016 and will continue to comfort and support users into 2019.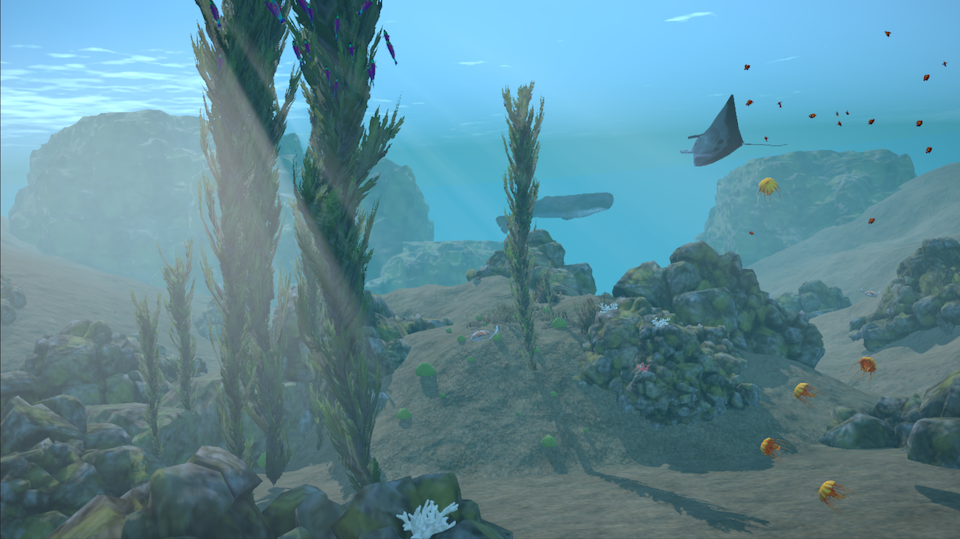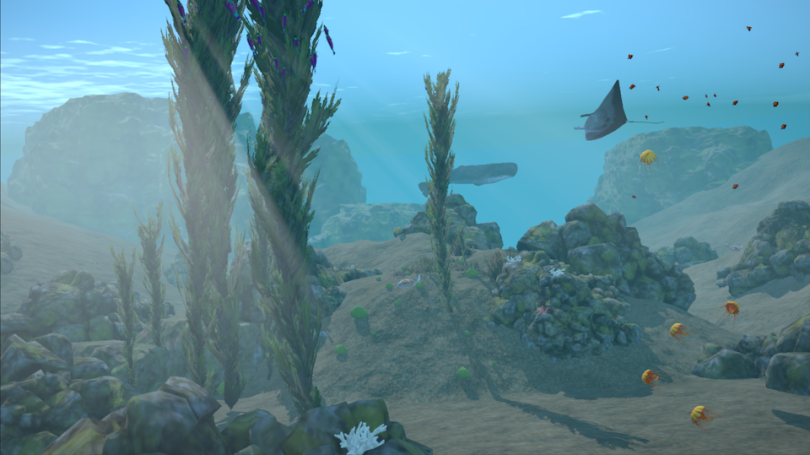 A cognitive assessment for the new millenium, Imbellus is out to disrupt how we test human capital. Top targets include the SAT, GMAT, LSAT, AP and other college entrance exams and aptitude tests. The company, founded in 2015 by Harvard dropout Rebecca Kantar (of 2018 Forbes 30 Under 30 fame), builds simulation-based cognitive assessments to evaluate how people think instead of what they know. In the long term, Imbellus hopes to reshape how we evaluate human ability and see that echo into teaching and training methods. The company has raised $22.5 million to do just that.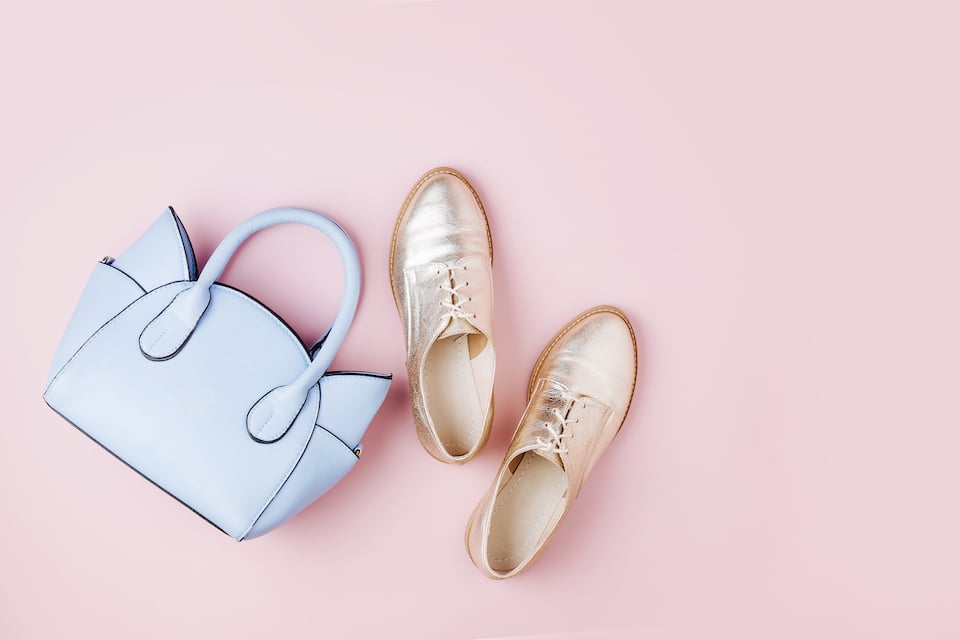 What would LA be without a healthy dose of fashiontech? Online marketplace Italic joined the scene in late 2018 after announcing a sizable $13 million Series A. Early funders include Comcast Ventures, Ludlow Ventures and others. The online fashion marketplace buys directly from high-end manufacturers, skipping over brands like Prada and Louboutin (and the surcharges they impose) in favor of high-quality, brand-free merchandise at a fraction of the cost. In a world where brand recognition is everything, Italic is making a pretty gutsy bet.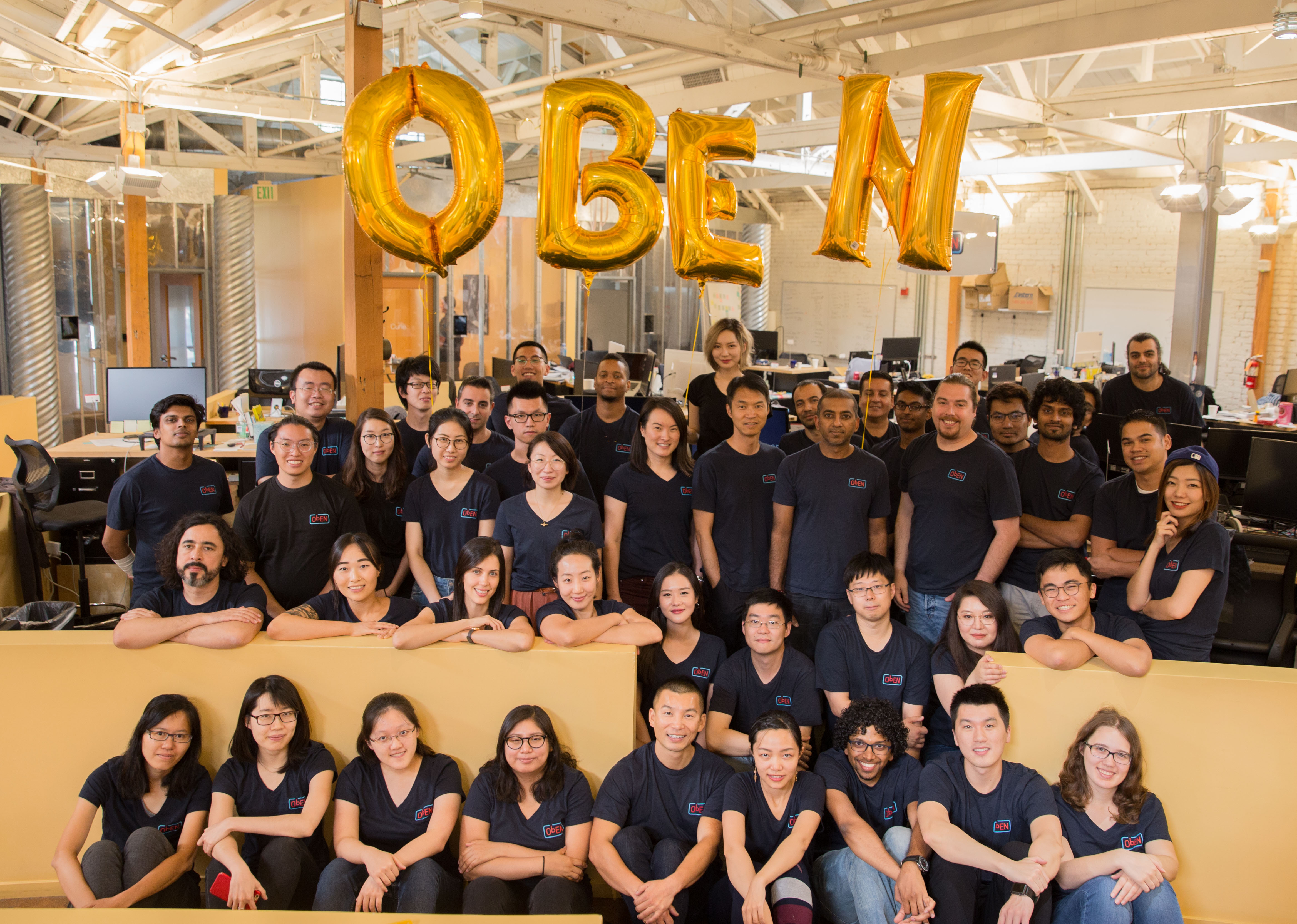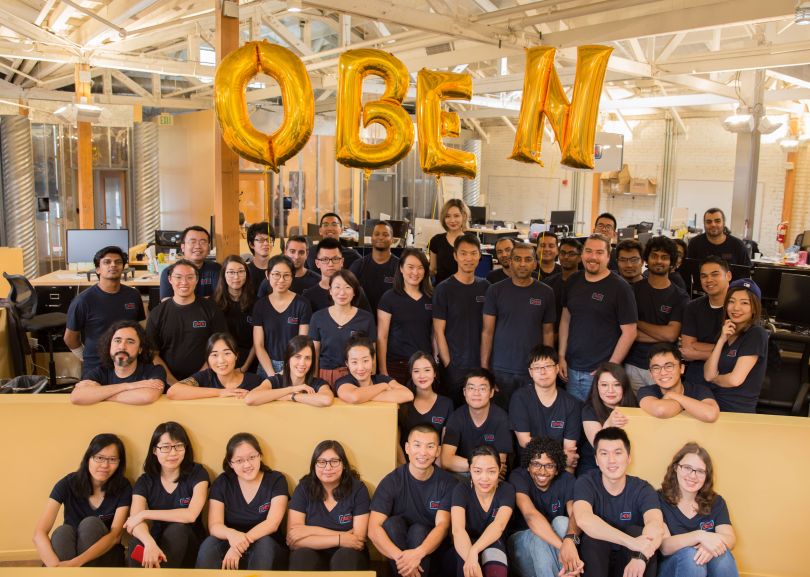 As our lives move increasingly online, the personal avatars we use across different sites will only grow in importance. ObEN is an AI company out of the burgeoning Pasadena tech scene betting that people are going to eschew basic online avatars and embrace the use of lifelike digital replicas that use AI and machine learning to behave as much like the user as possible. Their technology is built on blockchain so that user data is always secure. They raised a $10 million Series B round in 2018 and have raised $23.7 million to date.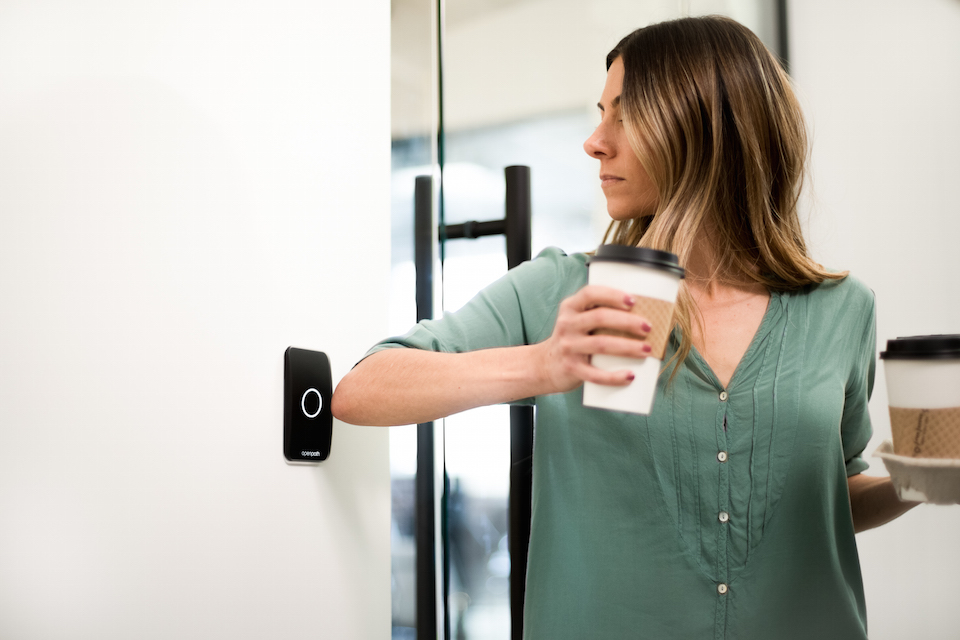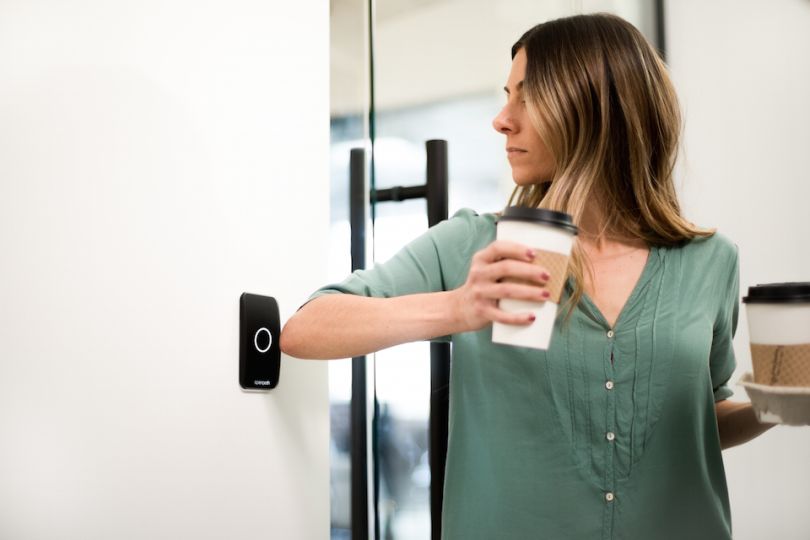 Office security company Openpath rocketed out of stealth mode and onto the LA startup scene this past year with a $7 million investment from backers including Pritzker Group Venture Capital and Upfront Ventures. They followed that up by raising $20 million in a Series B funding round. Openpath is a full access control solution that allows employees to enter their offices via Wi-Fi or Bluetooth, while its SurePath Mobile platform integrates with Office 365 and G Suite to schedule locking times and protect against key copying through encryption. It plans to use the funds to ramp up research and development.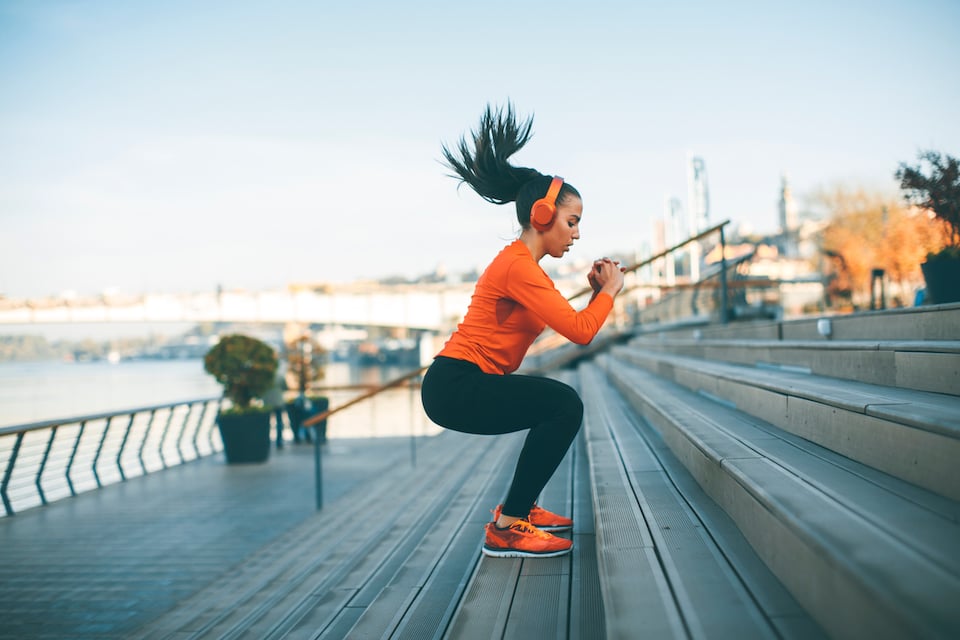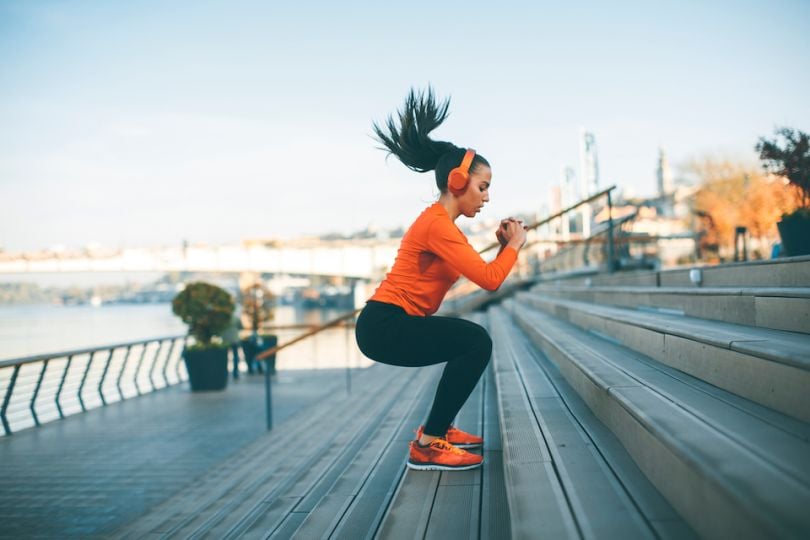 Don't read the Peakers mission statement right before bed. Admittedly, it's a little dark. The company is built on the idea that as the scale of human problems grow (i.e. saving the planet from global warming) and the ability of machines becomes greater (i.e. robots making breakfast or doing your taxes), human beings will need to focus more on non-cognitive skills, involving their bodies first. Peakers' software is built in preparation for that era, with AI coaching and "positive controlled traumas" to accelerate and hone non-cognitive abilities. The company has raised $1.3 million since launching in January 2018.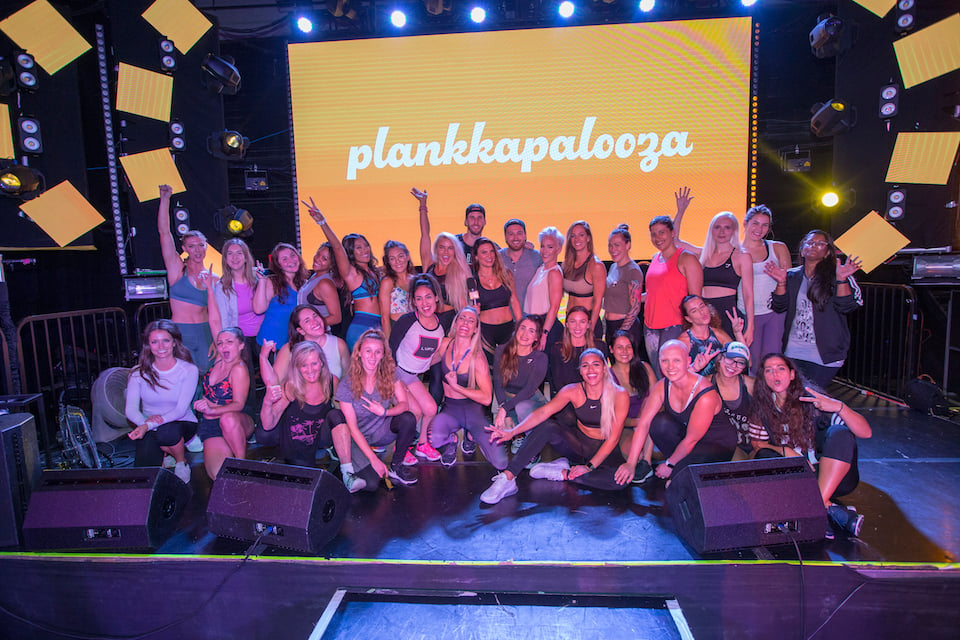 Smart physical trainers are moving their operations online, and new technology like Plankk is making that transition possible. The LA-based company partners with health and wellness influencers to create custom fitness apps that help monetize their audiences. Today, more than 50 fitness instructors (including Cass Martin, Zoe Rodriguez and former "Bachelorette" contestant Shawn Booth) are part of Plankk's network of influencers, which has a combined reach of over 110 million people. TL;DR: Plankk is the next move for Instagram-famous fitness buffs — and according to the company, the opportunity is huge.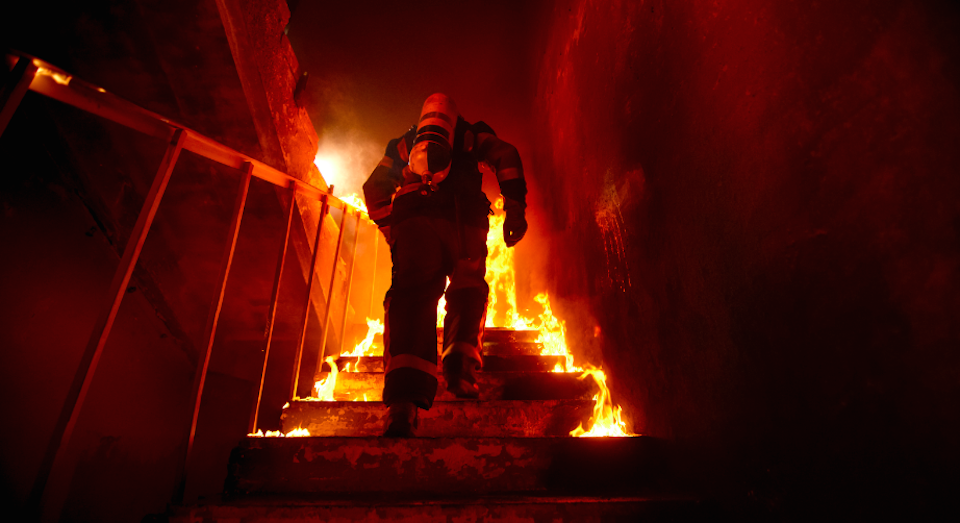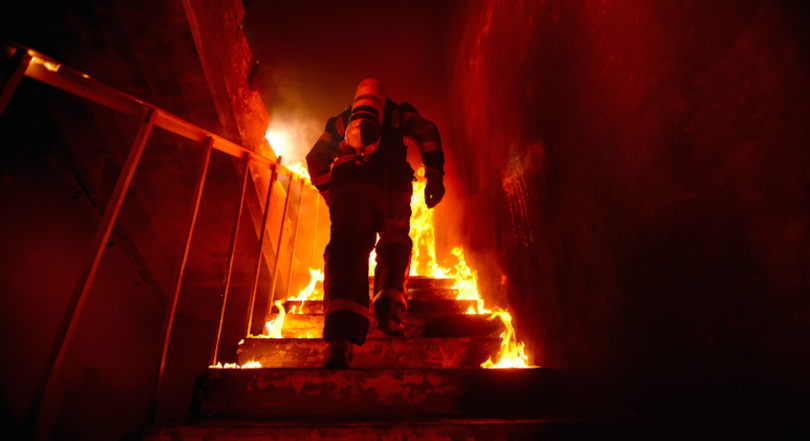 Founded in 2017, Screen Door Laboratories brings augmented reality tools into life or death situations. Their product, ARescue, is a virtual command center for firefighters, helping to conquer smoke and other visual barriers with real-time 2D and 3D maps, geotags and more. The Culver City-based company's small team has already demoed the product for the National Institute of Standards and Technology and is a finalist at SXSWPitch 2019. Screen Door's use of AR technology coincides with AR/VR advances in healthcare and other high risk industries.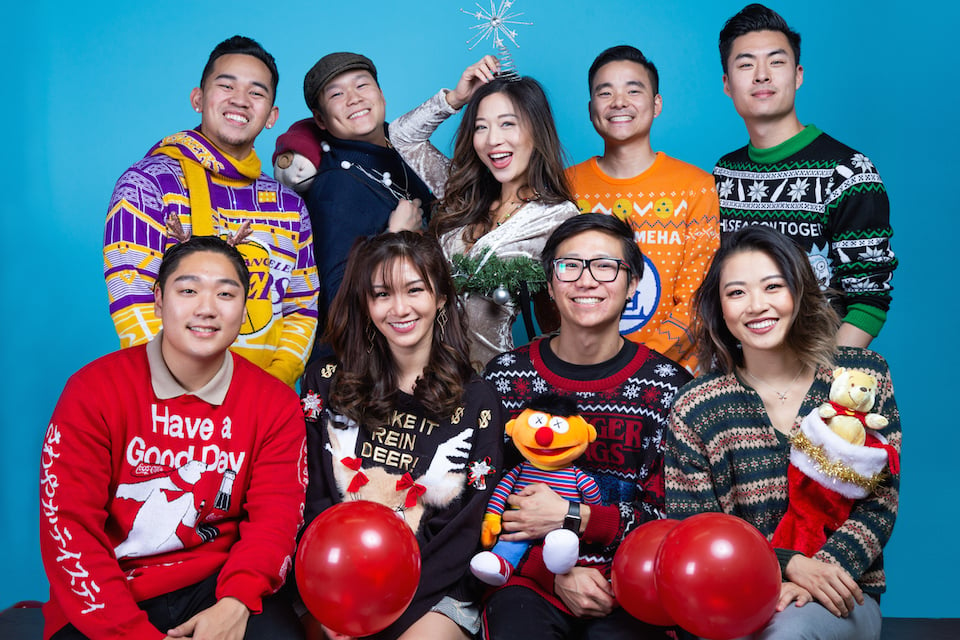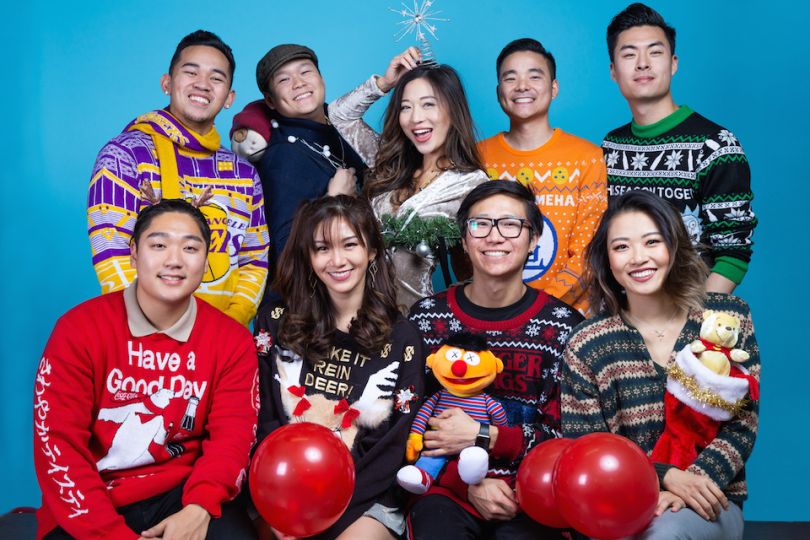 Launched by Connor Lim and Evan Zhou in 2014, Steezy offers digital dance tutorials taught by professionals from some of the city's most sought after troupes and choreographers. In 2017, the company moved into their first office in DTLA, and in 2018, that office doubled in size thanks to a fresh round of seed funding. Steezy is the definition of scrappy (see their blog post chronicling their office expansion), but has managed to recruit some of the city's biggest dance names and build an enviable online following.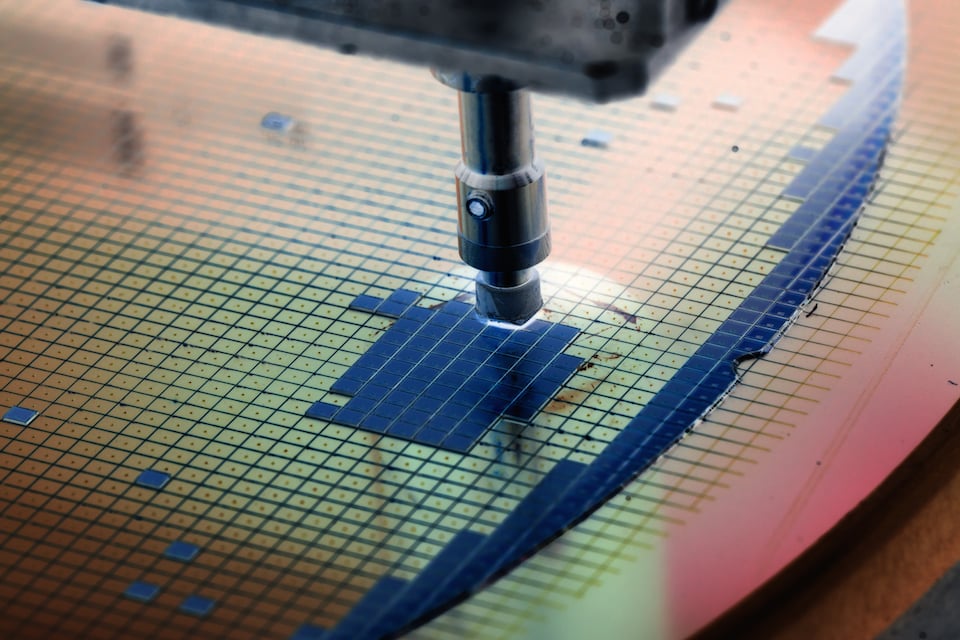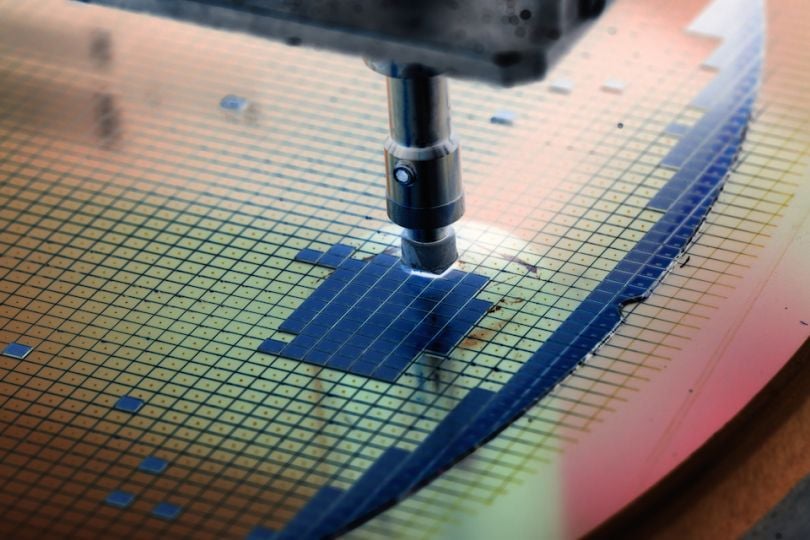 Syntiant is an Irvine-based AI semiconductor company that's building a new way to speed up processing and reduce battery consumption. It's hard to describe exactly how they're doing that, so let's just say they're making data lighter as computing devices (phones, headsets, drones) get smaller. The company's 2018 Series A was led by processing titan Intel, and combined with a quick-follow Series B, amounted to more than $30 million in new capital. All that in one year makes you wonder what 2019 has in store.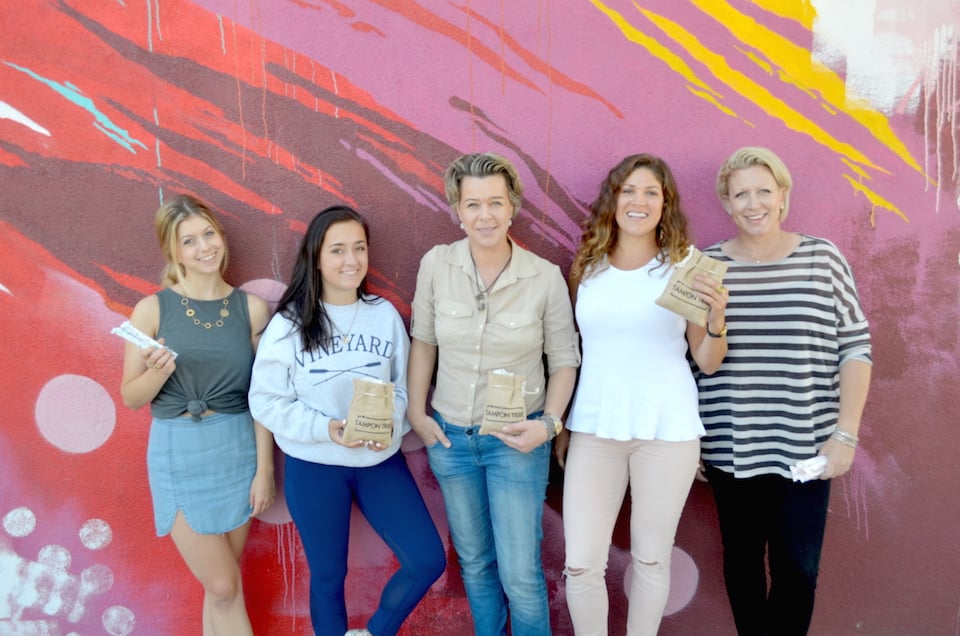 Part of a growing list of femtech companies giving Dollar Shave Club a run for its money, Tampon Tribe offers monthly customizable subscriptions for organic, toxin-free, 100-percent compostable feminine care products. The company was started in 2016 by Jennifer Eden and is based in Santa Monica. Their product is about as Instagram-ready as hygiene products come (each pack comes wrapped in a gingham bag) and features eco-friendly packaging, sans plastic. Tampon Tribe has earned its fair share of media coverage, with headlines from outlets like Forbes, Bustle and Buzzfeed.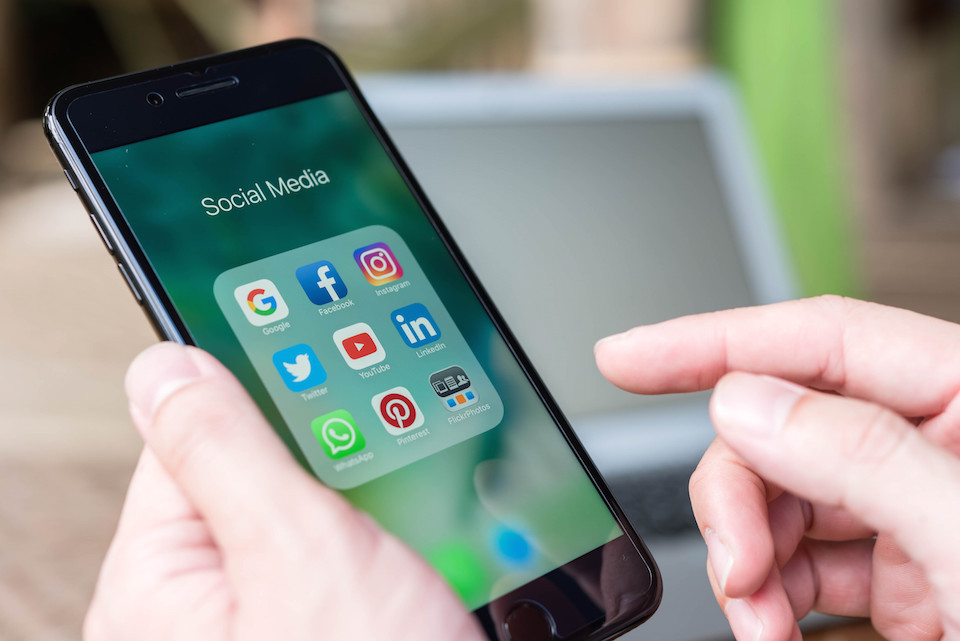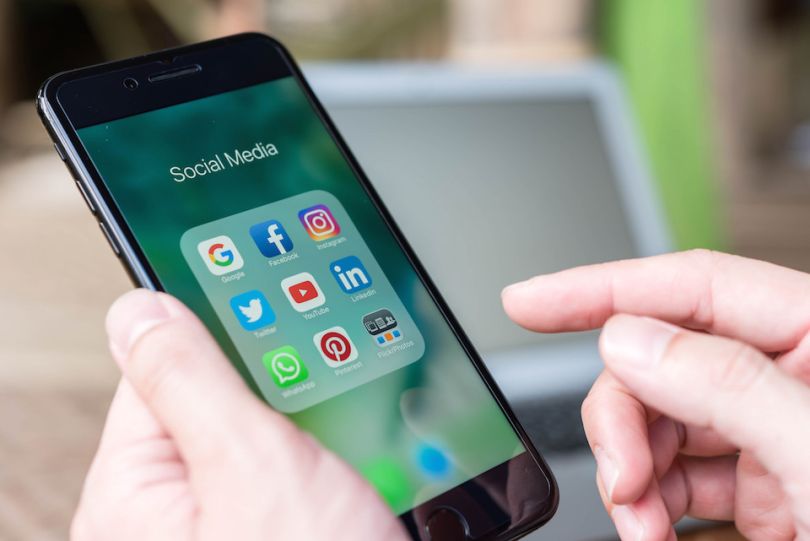 TruStory may be flying under the radar for now, but they can't hide from us. At a time when social media has become flooded with stories that mix fact with opinion, and the term "fake news" has dominated the popular lexicon, TruStory's mission has our interest piqued. They've created a social network where users can cypher what's true from what's not by incentivizing folks to bring the validity of a claim to light. Currently focused on vetting cryptocurrency topics, the company has already raised $3 million in seed funding.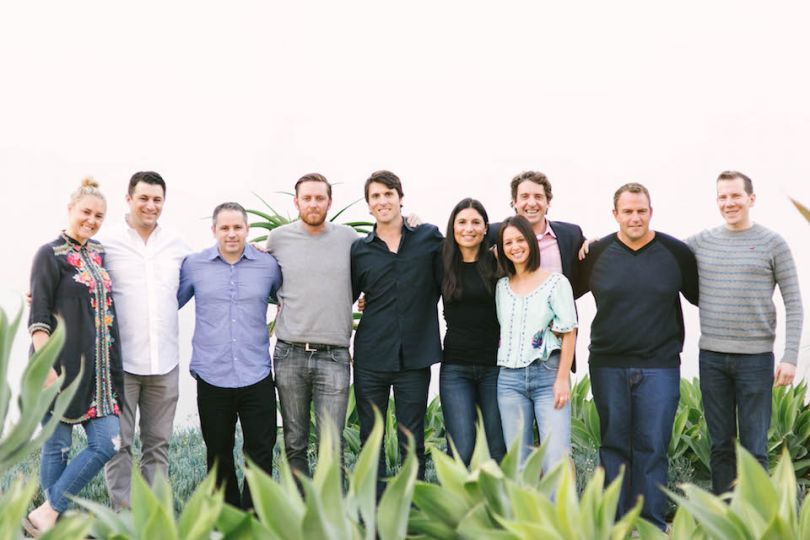 Addiction is a huge problem in the United States. And the process of locating addiction resources — or, rather, the lack of a process — is a problem of its own. Enter healthtech company WeRecover, an online matching engine for addiction recovery centers. The platform simplifies the process of seeking help so that individuals have easier and more transparent access to treatment centers tailored to their specific needs. The company's algorithm takes into account budget, insurance, clinical needs and location. Based in Santa Monica, the company has raised $5.3 million to date.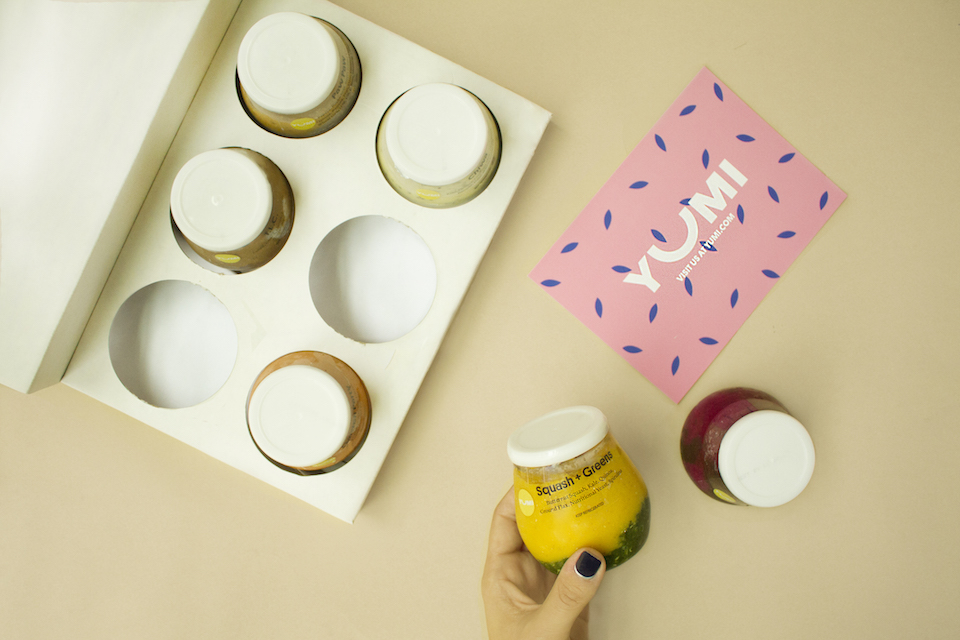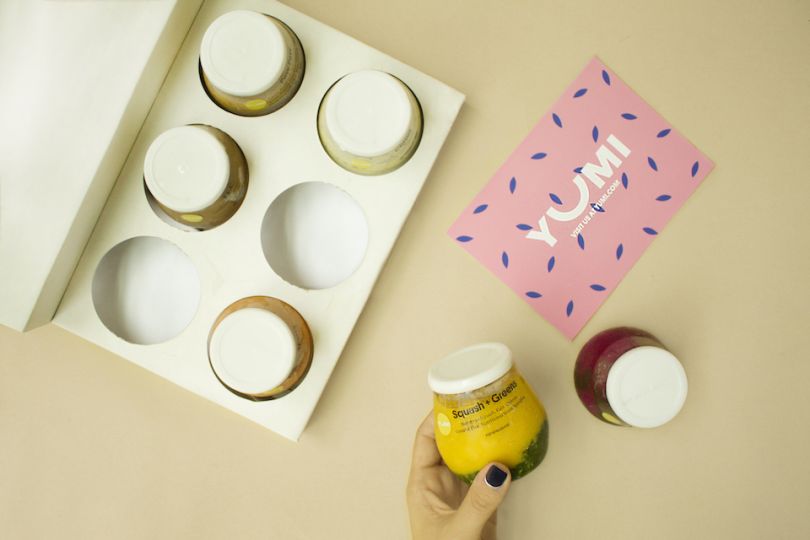 Babies grow fast — and so do their appetites. But it can be challenging for parents to navigate nutritional labels to find the right food for their ever-growing children. Yumi aims to help parents cut through that nutritional white noise by offering an organic, science-based meal delivery program for early childhood. The company, which launched in 2017, has already raised $4.1 million in funding to date, and we predict further growth in the months — and years — to come.
About Built In LA's 50 Startups to Watch in 2019
Once each year, Built In LA hand-selects startups that have the vision, team, focus and funding to drive innovation within the tech community. For our 50 Startups to Watch in 2019 list, we chose local companies founded within the past five years that we believe have positioned themselves for rapid growth and scaling in the year to come.