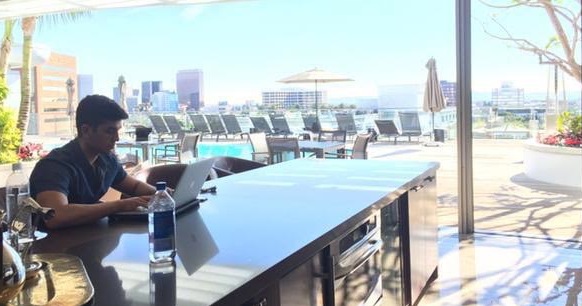 What were you doing at age 20? While most college juniors are trying to figure out their major or finding new ways to sneak into the bar, Joshua Javaheri is taking on the mobile gaming industry. The story of the collegiate CEO may not be unheard of, but Josh's company and vision is undoubtedly unique. 
A Beverly Hills native, Josh ventured to Boston University for his freshman year in 2013. Upon his arrival, he knew he wanted to start his own business. His first venture, a protein bar company, failed to take off due to a self-admitted lack of culinary skills, but when he transferred back home to USC in 2014, he saw a new path for his entrepreneurial vision in the mobile app world. 
"I wanted to make something that could easily grab the attention of millions of people," said Javaheri. "And I thought what is something that everyone is excited about? Money. Everyone loves money. I've always loved the rush of excitement from gambling and arcade games so I thought why not just take all that excitement and get rid of the risk?"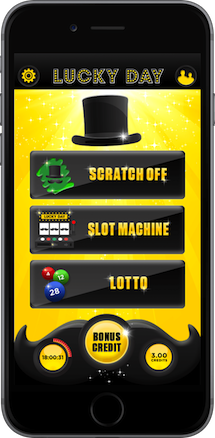 The app he created was
Lucky Day
, a mobile gambling app that is free for the user. The app starts you off with three "plays" a day and currently features a scratch-off game, slot machine, and lottery, all of which are designed to be interactive advertisements, allowing users to be paid out directly from the app's ad revenue. 
Starting a free gaming app is no easy task for a junior in college. Josh financed the app with a $500,000 investment from the Bijan Boutique on Rodeo Drive along with $30,000 from his own pocket and, until advertisers arrive, all of the app's payouts come directly from this funding. 
But where did a 20 year old get $30,000? From his highschool stock market success, of course. 
"When I was in high school I knew I wanted to start a company and college is the best time to do that because you literally have endless time, no responsibility, and can do whatever you want. I didn't care about joining a frat or doing that kind of stuff. Sometimes it takes away from the experience because I see my friends having a lot of fun, but when I think about the end goal, it makes it worth it."
With six employees and without any marketing the app has doubled its user base month-over-month and has now reached 30,000 downloads, even receiving a Instagram mention from world-renowned soccer star Ronaldinho. Within the past two months, Lucky Day has given away close to $50,000, but Josh says the biggest hurdle has been convincing people it's not a scam.   
"That's the hardest thing for us to overcome. We're trying to show its real and legit and you don't have to spend a dime. It's just a mobile billboard — you're literally scratching off an ad."
The concept for Lucky Day is unprecedented in the mobile ad space. Unlike Facebook Instagram, or Twitter where ads are generally ignored, users actively go to Lucky Day in order to directly interact with the ad. Currently, Josh is in talks with major brands about targeted ads which would alert the user of a store's location while they're playing. 
The USC junior, whose friends have now dubbed "Mr. CEO", is seeking new employees to join the Lucky Day team and said he would consider the app a failure if it doesn't reach 10 million users within the next year.