There are very few things capable of providing a dose of immediate shock, pain and confusion more so than an alert from your bank announcing an overdraft, and the subsequent fee.
Between student loans, car payments, sky-high rent and credit card bills — not to mention the monthly subscription services many of us refuse to give up (HBO Now, anyone?) — keeping track of monthly payments is a lot harder than following your Mom's lecture on how to balance a checkbook from years ago.
Thankfully, we have Dave. Founded in 2016, Dave is the financial tool we wished we had used that time we insisted on paying for a sushi dinner the night before the rent check was cashed.
Back in October 2017, the company stealthily added a $13 million Series A led by Section 32 (Bill Maris, founder of Google Ventures) with participation from Mark Cuban, JP Morgan, and others. Built In LA spoke with co-founder and CEO Jason Wilk about his ongoing relationship with Cuban, the company's aggressive hiring plans and creating the financial tool we've all been seeking.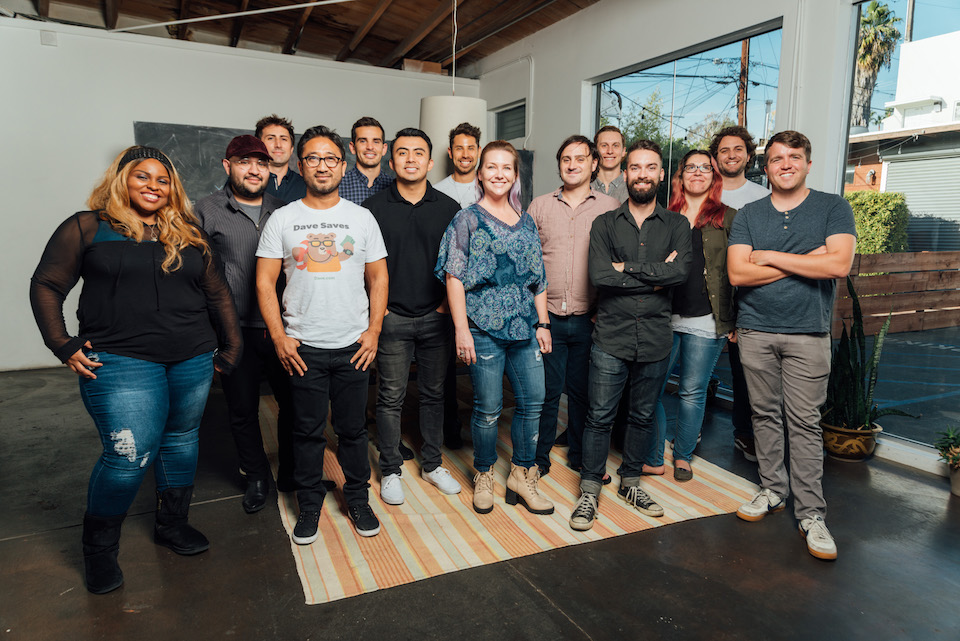 Thanks for taking the time to chat, Jason. Could you tell us what exactly Dave does?
Basically, we want Dave to be this friendly layer on top of a bank account. Dave makes any checking account better. You connect your account and we tell you when your next paycheck is scheduled to be deposited, as well as all of your upcoming expenses. If you're at risk of an overdraft, we can put up to $75 into your account to cover a negative balance. The mission is to focus on things that we feel banks will not build for you. We don't charge any interest and it's $1 a month for the platform.
A lot of us have dealt with an overdraft or two before, but I had no idea that banks made $33 billion from overdrafts last year alone. When did the idea for Dave come to you?
I dealt with a lot of overdraft fees in college. If you're someone who relies on debit cards instead of cash, it's hard to know when fees are going to hit and how much your current balance actually is. Our initial focus was, "How do we tell people what their balance is going to be at the end of the week?" That's now the first thing you see when you sign into Dave. For example, you can log in at the start of the week, see when your bills will begin withdrawing and have a clear outlook on what your balance will look like by Friday. We're trying to be that helpful friend who offers great advice and helps you mitigate financial obstacles, and since friends or family members don't generally charge you interest, we didn't want to do that either.
Can you talk about the Series A? How do you plan to use the funding?
In October, we raised $13 million, led by Section 32 (Bill Maris, founder of Google Ventures) with participation from Mark Cuban, the Kraft family, The Chernin Group, David Friedberg, Diplo, JP Morgan, SV Angel, Skip Paul, Jason Rubin and Bill Jeffries.
We have hundreds of thousands of users now, and this round is really about helping us grow that number and make key engineering hires. We're looking for more product people, business development people and — of course — engineers. We feel that we're up there in the conversation with Acorns, Robin Hood or Coinbase — we share a lot of the same investors — and we'd love to have people join our fast-growing team headquartered here in LA, not San Francisco.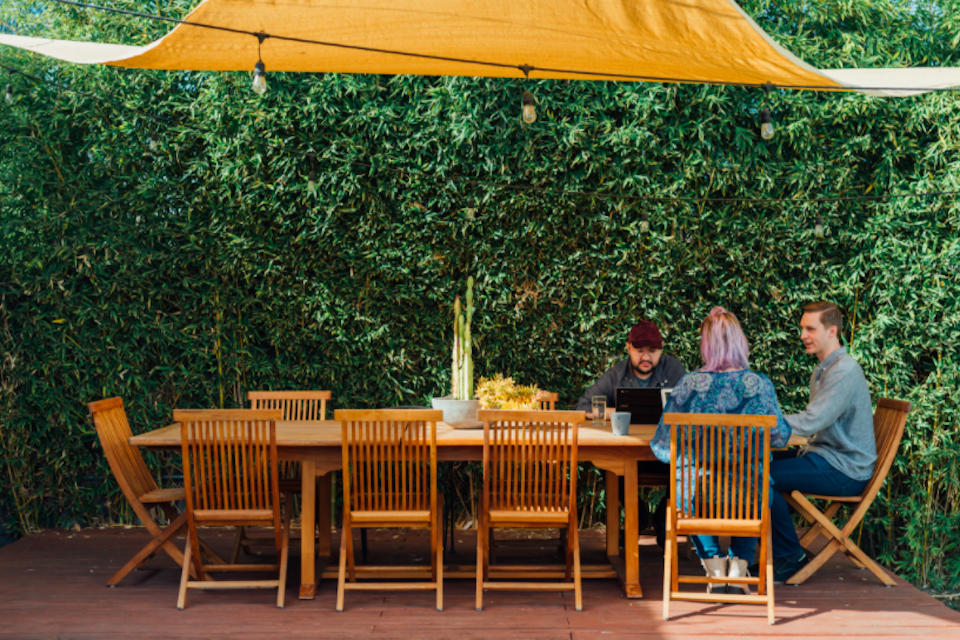 Your last startup sold for $85 million back in 2015, but you and your co-founders still decided to take part in JP Morgan Chase & Co.'s FinLab accelerator. Why?
When we launched AllScreen, we did so while participating in Y Combinator, so I was somewhat reluctant to do another incubator program. We had a very successful exit, so we weren't sure what the value of doing the program would be for our next venture, but these guys really brought a lot to the table. They took us on trips around the country to meet with regulators and regulatory lawyers, as well as the OCC — people we wouldn't have had the opportunity to meet if we went through a program such as Y Combinator, which is much more focused on the product and launching the company. It was a really useful experience.
This isn't the first time Mark Cuban has invested in one of your companies. How did you meet Mark?
Before I started my first company, I was writing a tech blog covering my favorite startups. Mark happened to be the keynote speaker at a TechCrunch event in 2008. At the time, he wasn't as actively focusing on angel investing, and the moderator asked him to share how people could inspire him to invest in a company. His preferred communication for investment opportunities, he shared, was to email him directly, and share a bulleted list of why his investment and support would make an impact for the entrepreneurs and their startup goals. I wrote an article titled "10 ways to get Mark Cuban to invest in your company," and it went viral. I ended up meeting him later at the TechCrunch after party, and he said that he had seen the article and was very appreciative.
At the time, I was about to launch my new company and wanted to find a way to work together with Mark, so I started emailing over the next several months with ideas that I had, and he would provide feedback almost instantly. We developed a great relationship over time, and when we got into Y Combinator, he stepped up and led our seed round. We've been working together for about seven or eight years, and he's just been a great guy to work with.