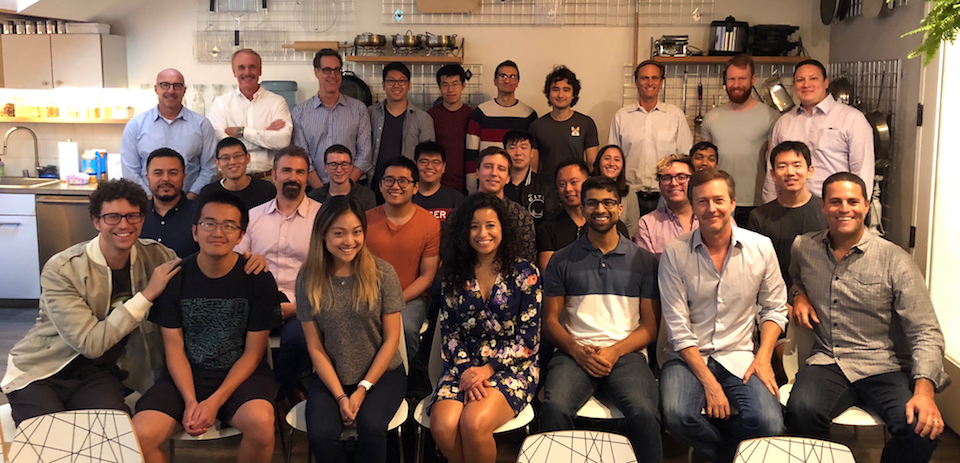 Like most good LA stories, this one starts with the movies.
Founded in 2015 by Daniel Nadler and actor Edward Norton, EDO is a Culver City-based data measurement analytics company that analyzes consumer behavior to assess the effectiveness of television ads for buyers and sellers alike. The company cut its teeth helping movie studios optimize their TV budgets, and now, EDO is hitting the ground running with $12 million in Series A funding.
We pride ourselves on having an outstanding technical team." 
The company's secret sauce, according to CEO Kevin Krim, has been the uniqueness of their service.
"Without exaggeration, we are the only company offering this ability to optimize your TV campaign in real-time," Krim shared with Built In LA. "It's simply not possible with other providers who are using survey-based data that takes time to collect. So, there is often a much longer lag time in getting feedback on what's working and what's not."
The funding was led by Jim Breyer of Breyer Capital and will be used to accelerate the company's scaling efforts, including national sales, analytical coverage and product development. A significant amount of funding will go toward researching the ways that people consume television across different platforms. Plus, the company is making room for new team members, setting aside funds for bringing on new technical talent.
"We pride ourselves on having an outstanding technical team. We hire technical talent and pair them with industry veterans. We plan to have industry experts in all of the major advertising categories," said Krim.  
And the team? What started out as a handful of engineers, data scientists and business people has eventually grown to more than 30 employees. The company now boasts a number of major TV networks, movie studios and media leaders on its roster of clients.