Living and working in Southern California has its fair share of perks, but for whatever reason, there's a perception about being an Angeleno that makes people unfamiliar with the city roll their eyes. Whether it's the bevy of tech companies in Silicon Valley or the bright lights of New York City, the U.S. has no shortage of major tech hubs, but Southern California has proven over the last few years that it is growing just as quickly as its contemporaries. Built In LA spoke with six tech employees who call Southern California home.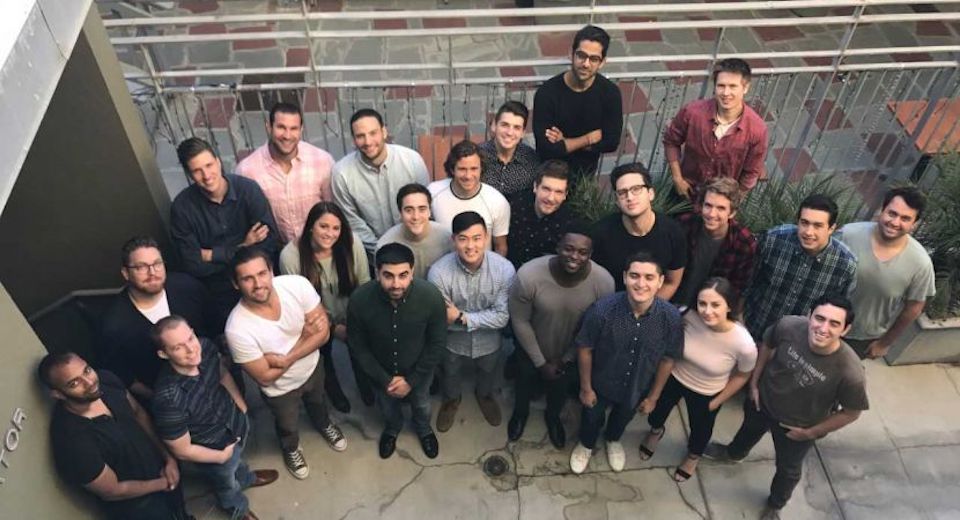 Patsnap employees Ryan Radford, senior sales account executive, and Ashley Kobovitch, senior account executive — both natives of the east coast — relocated to Los Angeles with relatively minimal knowledge of the local tech economy.
Why did you move to LA?
Kobovitch: Growing up in New Jersey, going to college at the University of Delaware and living in Manhattan afterward, I wanted to experience something completely different. The weather, lifestyle, proximity to the beach, and, of course, the tacos, all initially drew me to LA, but the fact that it is such a vibrant city that can rival New York is what makes me want to stay.  
Radford: Like most people, I was looking for a change of scenery. Washington D.C. was nice, but didn't quite cut it for me. My sister was the first to make her way out here about ten years ago, and after visiting her a few times, I was hooked. Seven years later and I haven't looked back.
What's your favorite part about the city?
Kobovitch: I'd have to say the weather and the diversity of the geography. I enjoy almost every outdoor activity and exploring new places, so the beautiful, sunny weather allows me to take advantage of everything LA has to offer. I love that you can hike a mountain in the morning and spend the afternoon on the beach.
Radford: The music scene. LA is arguably the best city in the world when it comes to live music. There's no shortage of historic venues to catch your favorite band.
What do you think of the local tech ecosystem now versus before you moved here?
Kobovitch: Prior to moving to LA, I didn't think the tech ecosystem was as substantial as it is. I knew more tech startups were moving into LA and it had the nickname "Silicon Beach," but I didn't realize how many great companies were in the area. After experiencing the ecosystem firsthand, I now realize there are a ton of innovative startups based in the city.
Radford: When Silicon Beach was first coined, I saw it as a fancy buzzword for real estate developers. However, my thoughts on that have quickly changed. Take one look at Built In LA or Crunchbase and you can see a vast list of tech startups that call LA home.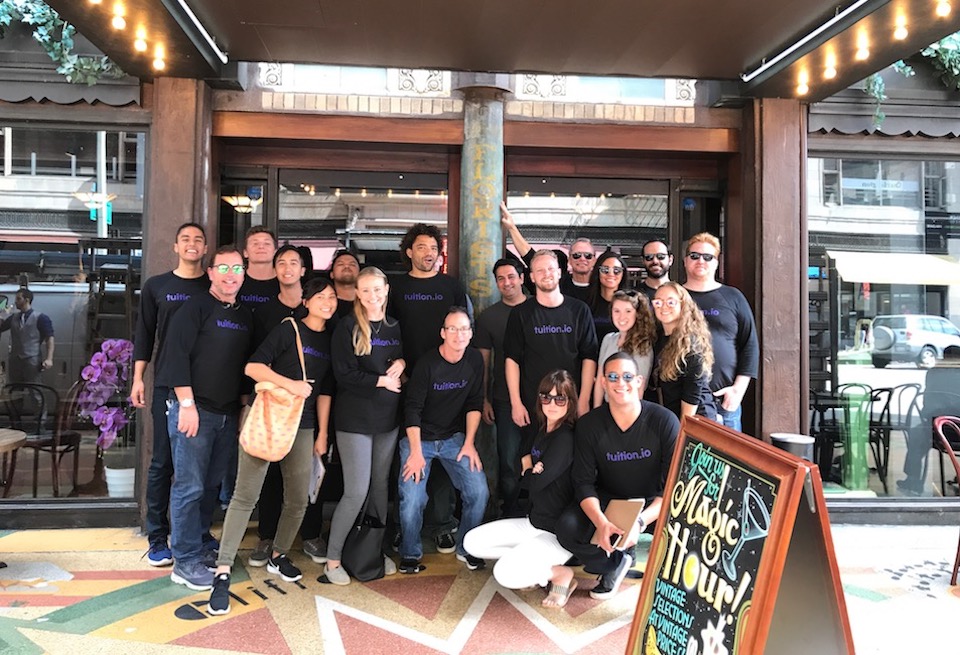 Tuition.io Director of User Experience Jacqui de Borja grew up in California, attending UCLA was the first time the San Francisco native had lived in Southern California. A veteran of Silicon Valley, de Borja returned to Los Angeles when her husband was transferred south for work, and though the rivalry between NorCal and SoCal is as fierce as ever, de Borja didn't hesitate to share her preference for LA.
Why did you move to LA?
I first moved here in 2004 to attend UCLA before moving to San Francisco in 2013, then returning to Los Angeles in 2015 and  I couldn't be happier to be back! I was born and raised in the Bay Area, so it pains me to admit this, but I love Los Angeles. Although San Francisco is such a vibrant place, I didn't love living in a compact city with so many people around all the time. In LA, I feel like it's the best of both worlds — you can have that city life or you can choose something more mellow, and it's easy to have both.
What's your favorite part about LA?
I'm a westsider for sure. I love living near the ocean, how it's easy to ride your bike around town, and how it feels more laid back than other parts of LA. It's easy to take this city for granted when every day is beautiful.
What do you think of the local tech ecosystem now versus before you moved here?
I had interned at PayPal during summers in college, so I always thought of NorCal as owning the tech scene in California. LA has always had a focus on wellness — from yoga to juice cleanses to promoting that work/life balance, and I love how the LA tech space captures that ethos as well. That is one of the major reasons I chose to join the team at Tuition.io. I was looking for a place that wasn't just a clever idea. I wanted to work somewhere that was also providing a real benefit for our customers — like helping to pay off student loan debt.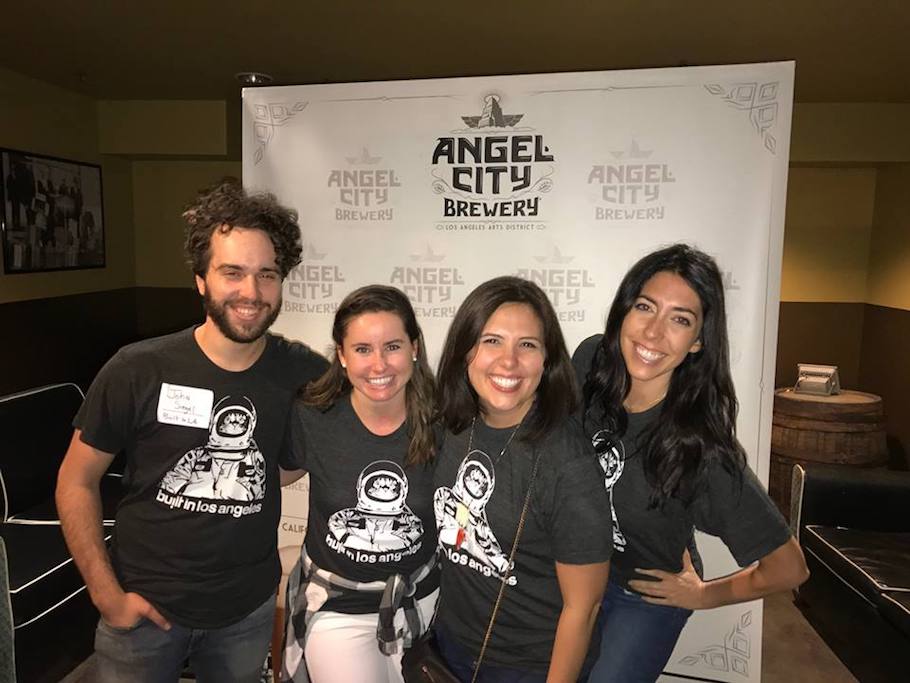 After stints in New York City and Chicago, moving to Marina Del Rey and continuing her work as Built In LA's director of business development was a pretty easy decision for Jacquie Barkett. Though she was well aware of LA's tech community, the opportunity to live in the heart of Silicon Beach and enjoy the sun, sand and surf makes for a unique work environment for the native Ohioan.  
Why did you move to LA?
I moved to LA because I was ready for a change of pace and wanted a better quality of life. Having worked for Built In LA for some time and having traveled to the city to visit friends, I jumped at the opportunity to move out here.
What's your favorite part about the city?
The active lifestyle. I live on the west side and I never get tired of being able to run to the beach, bike, and go to Malibu to hike. I grew up in the Midwest, so being able to do these types of activities all year long is absolute heaven.
What do you think of the local tech ecosystem now versus before you moved here?  
Before moving I heard LA was an "up and coming" tech hub. Now I know that LA is a force that needs to be taken seriously. LA's tech ecosystem is growing rapidly, and the amount of funding that tech companies raised in 2017 alone is indicative of that growth. With Built In LA, I've been fortunate enough to work with so many different companies in a number of different verticals.
Contrary to popular belief, LA is more than just social media apps and e-commerce — there are so many groundbreaking health tech and science tech companies doing work that will literally change the world. It's incredible to be a part of it and to help so many of these companies continue to grow.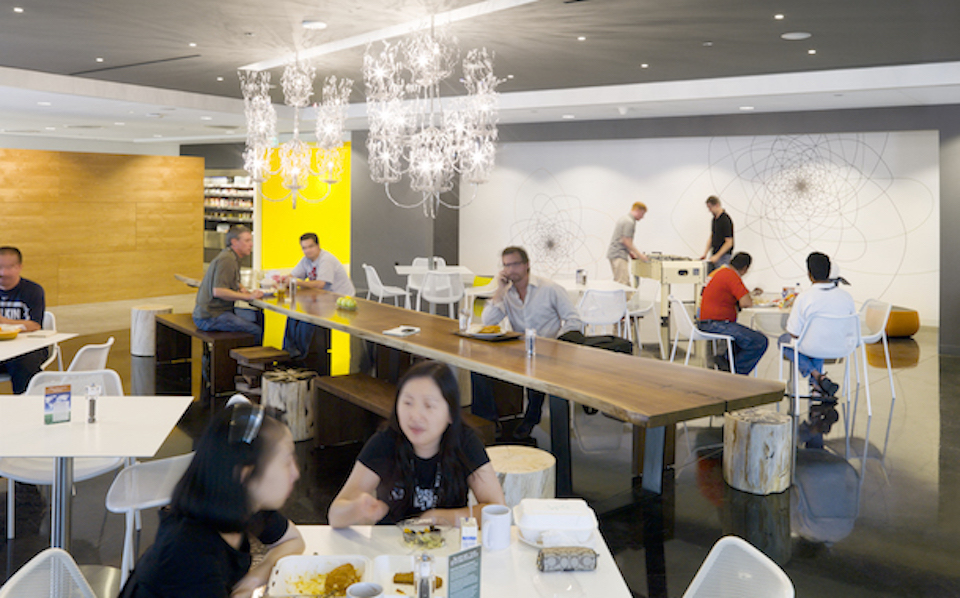 Like many before her, a trip to visit a friend after college was all it took to get current Belkin Marketing Manager Brittany Lollier to make up her mind about relocating. After cutting her teeth in her native New York, Lollier actively developed a plan for a move to the West Coast, eventually leading to her introduction to the tech community in the process.
Why did you move to LA?

I was born and raised in Olean, New York, a small town just outside of Buffalo. I visited a friend in San Diego right after graduating from St. Bonaventure University and during that trip, I knew I wanted to live on the West Coast. While I developed my skills at a marketing agency in Buffalo, I researched companies that had major locations in Buffalo and in Southern California. I found Ingram Micro, which got me into technology and Southern California. I now call Belkin home and am slowly moving closer to Silicon Beach as I become more established in LA.


What's your favorite part about the city?

I love the diversity LA offers, both in its culture and landscapes. I have met so many people from different backgrounds and ways of thinking that have helped me grow into who I am today. I can go hiking with my dogs in the morning and be at the beach playing volleyball in the afternoon. I can experience world-renowned art for free right in my backyard. Any musician I want to see live usually tours through LA. I love stand-up comedy and movies and have been able to enjoy that much more easily and have access to more people that share that passion.
What do you think of the local tech ecosystem now versus before you moved here?

Belkin is one of the original LA tech companies. We are currently based in Playa Vista where it's hard not to realize just how robust the tech ecosystem is here, but I honestly didn't fully realize the potential of the tech industry when I first moved here a few years ago. I am fascinated with what Elon Musk is doing with The Boring Company. Any Southern California resident will tell you if we can improve the traffic situation here, it would take this city to the next level.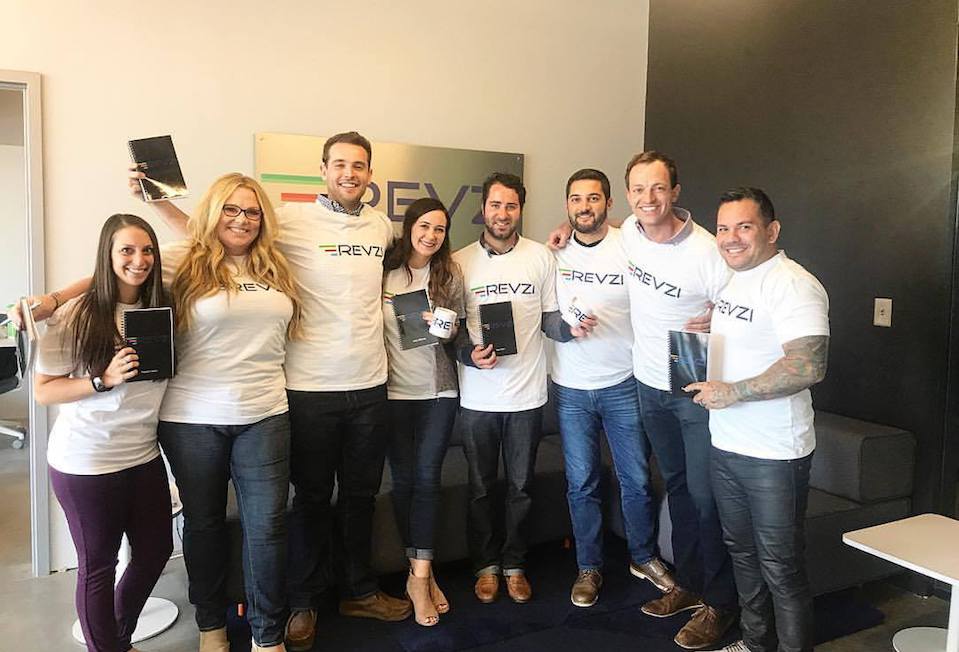 Despite having his first startup acquired after nearly ten years of work, frequent visits to Southern California eventually enticed Chicagoan Paul Hadfield to pick up stakes and head west. He didn't come alone, though. Now the founder and CEO of fintech startup Revzi, Hadfield opened the startup's offices in Chicago, Colorado, and recently, in the pearl of Orange County, Newport Beach.
Why did you decide to move to Newport Beach?

My brother-in-law lives in Los Angeles, and my wife and I started traveling from Chicago to visit him years ago. Eventually, we ventured out to Santa Monica and fell in love with life by the ocean. Each year, we found ourselves coming further and further south, and Orange County just felt like home.
Conveniently, Revzi's expansion plans involved opening offices in dozens of markets across the country. We opened an office in Denver in September of 2017, and we knew we wanted to start our West Coast expansion from Orange County because of the incredible local business community here. It seemed like the perfect opportunity to make the move to somewhere we've always wanted to live, while simultaneously expanding the company.

What's your favorite part about living and working here?

I've lived in the Midwest with cold winters my entire life, so our family spends as much time outside as possible now that we live in Southern California. Our favorite thing is the beach. It's been surreal to be able to take advantage of that opportunity during each season. The people here have been very welcoming, making us feel at home right away. From a business standpoint, opening an office in a new market has many challenges, so to be able to drive past the ocean with your windows down in January helps alleviate that stress quickly.
What do you think of the local tech ecosystem now versus before you moved here?

Before moving here, I had no idea about the local business climate or how our technology would be received by local restaurants, retail, medical, service and other industries. However, I've realized that the tech scene in Orange County — and Southern California overall — is quite strong and growing quickly. There are so many young companies and talented entrepreneurs here and we are thrilled to be a part of it and make a big impact on the local community in the coming years.