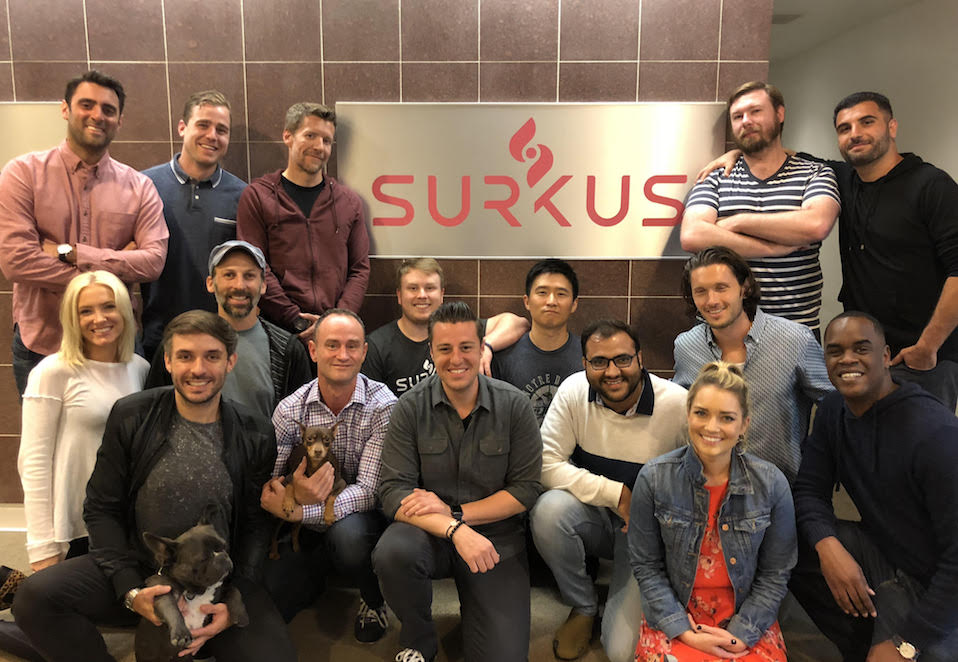 Surkus, a West Hollywood startup that connects users with events and brands near them to earn rewards, closed a $10 million Series B on Thursday and announced an upcoming international expansion.
EOS Global led the deal — its first to date. EOS is a fund that leverages EOSIO blockchain to help investments support growth. Surkus also announced plans to expand to Hong Kong.
"Our goal is to help our members experience the world around them and to help our clients engage with their target audiences," said Surkus CEO Stephen George in a statement. "With this investment, we'll be able to offer a more diverse array of campaigns and events in more cities around the world, starting with Hong Kong. We're also looking forward to incorporating blockchain technology into the platform to increase automation and help us scale as we grow."
Founded in 2015, Surkus offers brands a way of connecting with specific audiences based on interests and demographics. Users are rewarded for their participation with hard cash and exclusive offers.
George started his career at Groupon, eventually leading operations through the company's IPO in 2011. Initially an investor in Surkus, he became CEO early last year.
"We know that our members have a variety of interests, so we want the experiences on Surkus to reflect that," George said in the statement. "It's been exciting to work with so many different brands and businesses as a part of their marketing programs. We envision Surkus as being the go-to platform for brands large and small looking to find a hyper-targeted community. Our members provide meaningful engagement and, as we grow, so does their value to brands."
To date, the company has raised $19 million in three rounds.