Built In LA's 50 Startups to Watch
By almost all estimates, Los Angeles tech had an incredible 2019.
The city's tech companies attracted gobs of venture capital funding, with the 10 largest rounds of the year accounting for over $1.5 billion in new money. While things were slow on the IPO front, Beyond Meat managed to smash Wall Street expectations when it went public in early May. Then there were the tech giants that opened new LA offices, which include Google, Apple and Netflix.
Of course, the health of LA's tech ecosystem can't be measured entirely by the success of its biggest companies. To get the full story, it's necessary to take a step back and look at how the city's smallest and youngest startups are doing to see just how healthy LA's tech ecosystem is. 
In fact, many of the city's youngest startups are thriving and making their marks across a wide variety of industries, including fintech, robotics and logistics. Some of these companies have quickly found their footing, raising millions in funding and rapidly scaling their teams. Others are still bootstrapped and count only their co-founders as full-time employees. 
In this report you'll find 50 startups, all founded within the past three years, hand-selected by the Built In LA team for their potential to make an impact on both their industries and the city's tech scene.
Top Los Angeles Startups to Watch
AlgoPay
Blue Fever
Endpoint
FanDragon Technologies
First Resonance
Metropolis
Mothership
Network Next
Panoramic
RepairSmith
Tapcart
WeeCare, Inc.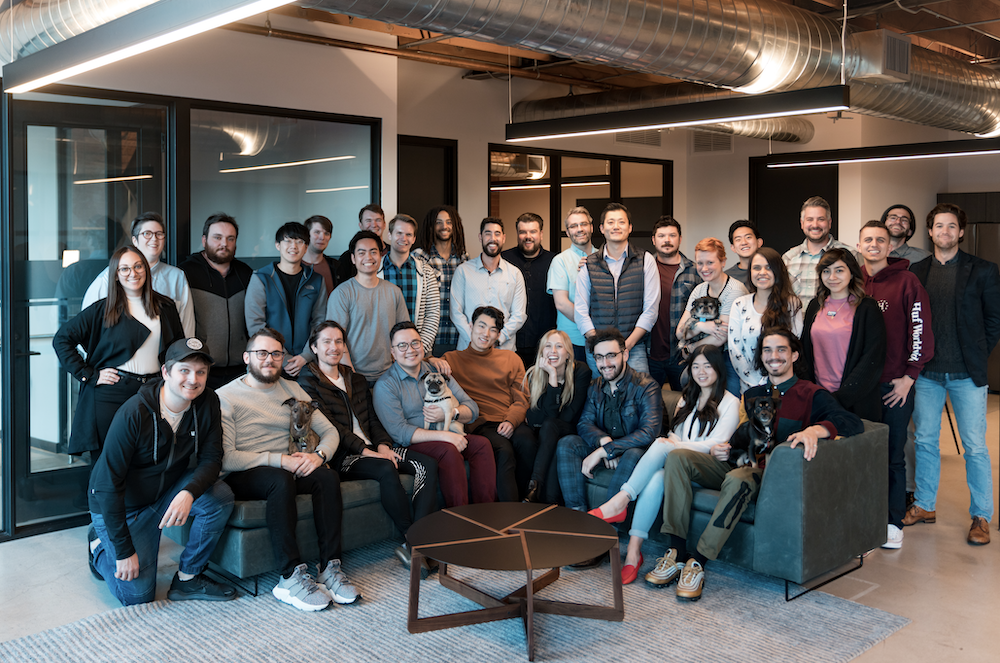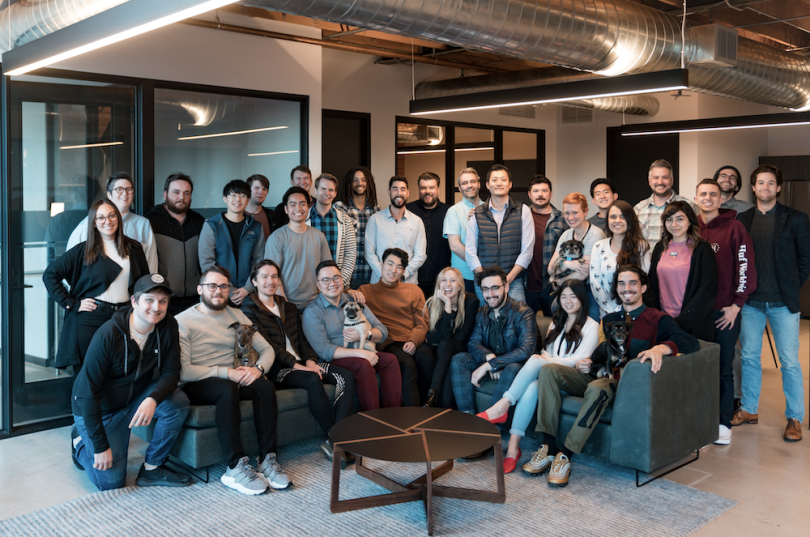 Mothership is a freight marketplace that connects shippers with local drivers for last-mile deliveries. In addition to offering same-day local transit and instant online quotes, the startup also enables companies to track their shipments in real-time. Mothership was founded in 2017 and is growing quickly. The company has over 40 employees and recently moved into a new office in the Culver City arts district.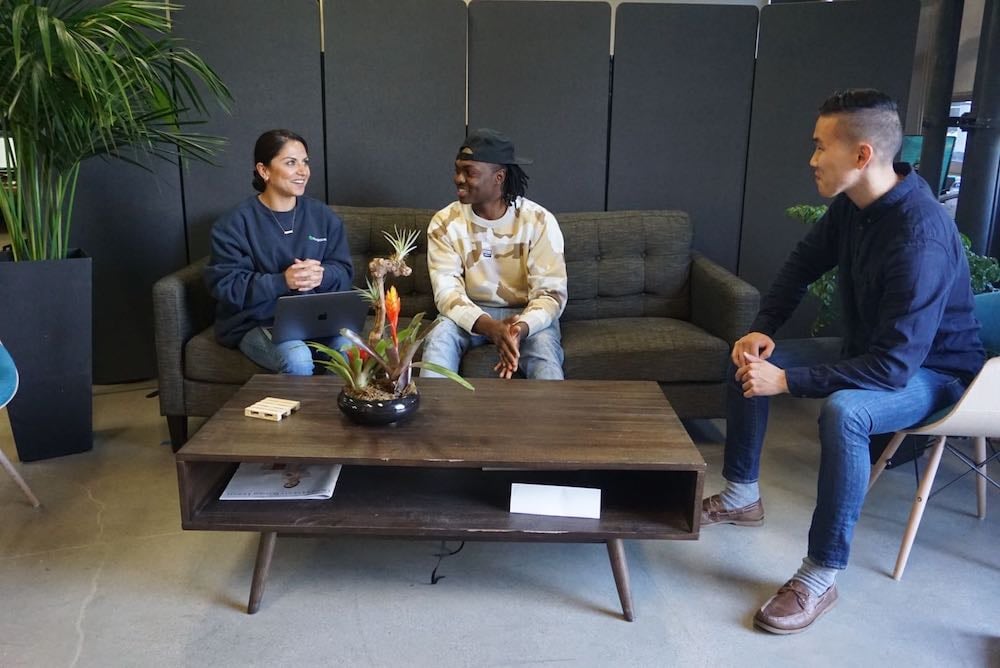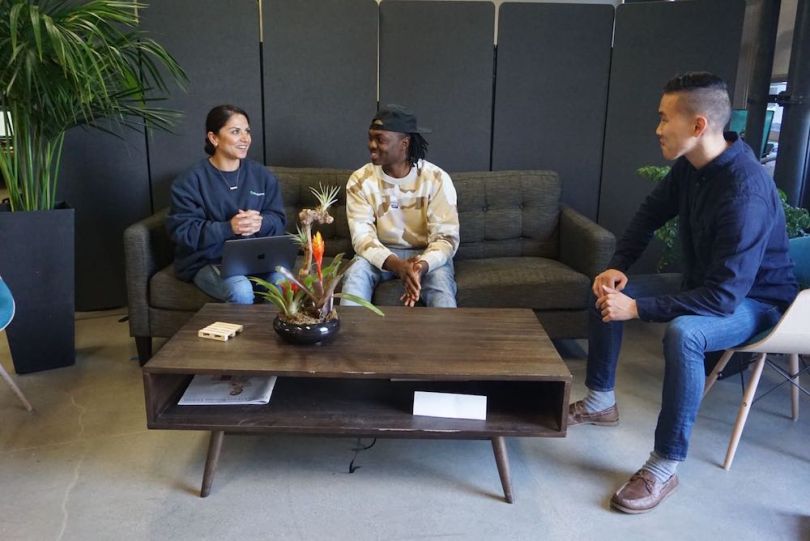 Amazon has created a world in which online shoppers expect to at least be offered the option of one- and two-day shipping. Smaller e-commerce companies lack the infrastructure needed to meet this expectation, which is where Flowspace comes in. The startup offers on-demand warehousing and fulfillment services that enables everyone from startup to Fortune 1000 companies to more affordably offer next-day and two-day shipping. While Flowspace operates in a space that's becoming increasingly more crowded, the company has set itself apart in the eyes of investors. Flowspace has raised $15.5 million in funding, which includes a $12 million Series A that closed last spring.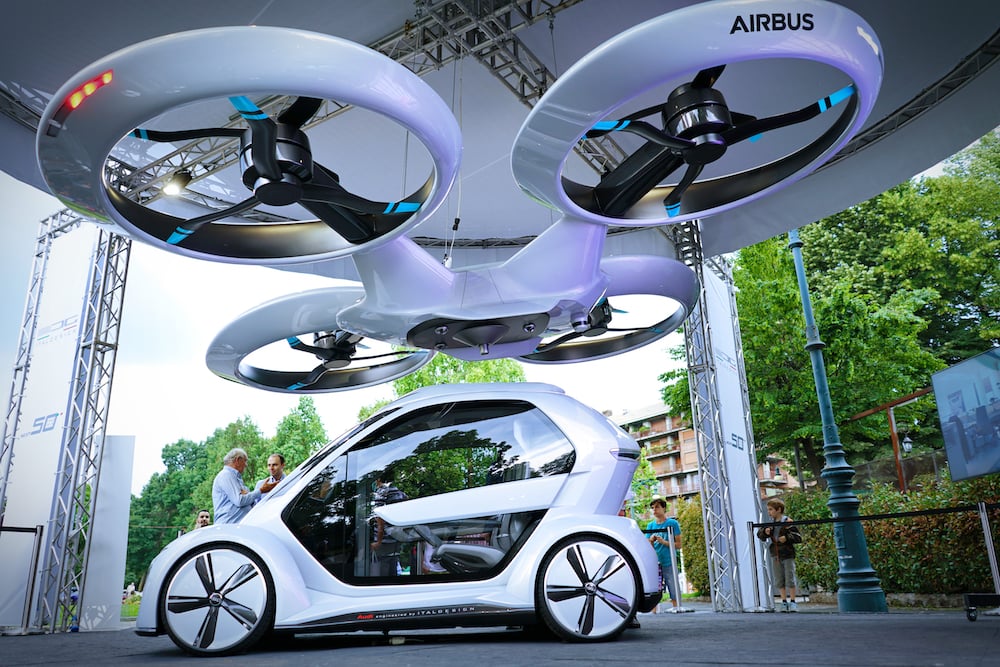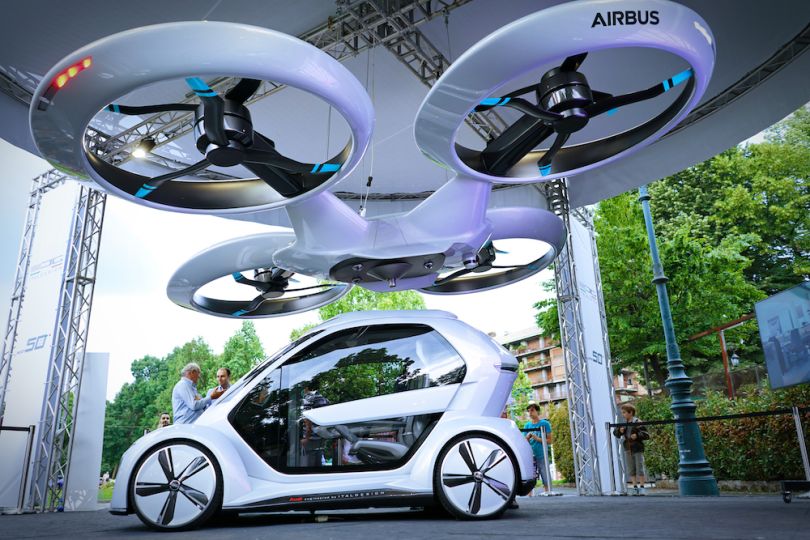 Will 2020 be the year Metropolis comes out of stealth? It sure seems likely, especially given the fact that the company raised $17.5 million in funding last summer and is actively hiring. Little is known about the company, other than that it's developing both the technology and infrastructure to usher in the future of mobility. According to a Metropolis job post, that future will include everything from last-mile transport to autonomous vehicles and vertical take-off and landing aircraft.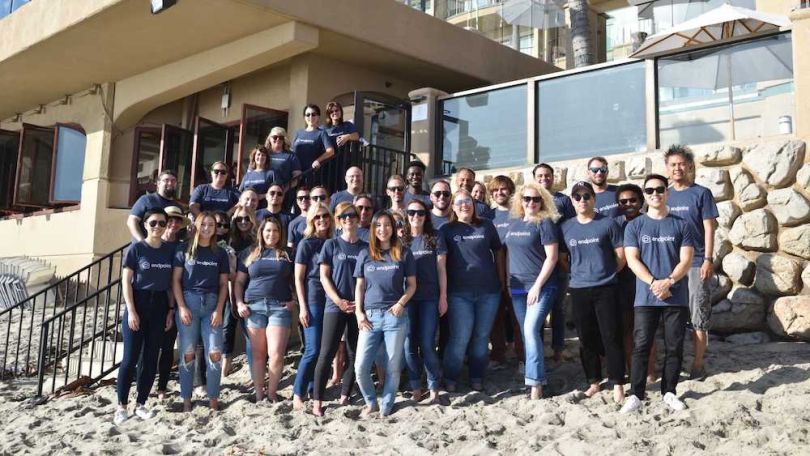 Los Angeles' real estate tech scene is becoming increasingly crowded, which makes it hard for young startups in the space to stand out. Endpoint doesn't exactly have that problem, though. Its platform is designed to make the closing process less of a hassle for homebuyers by providing a single place to sign documents, transfer funds and ask questions. The startup was spun off of real estate industry heavyweight First American, which has invested $30 million in its new venture.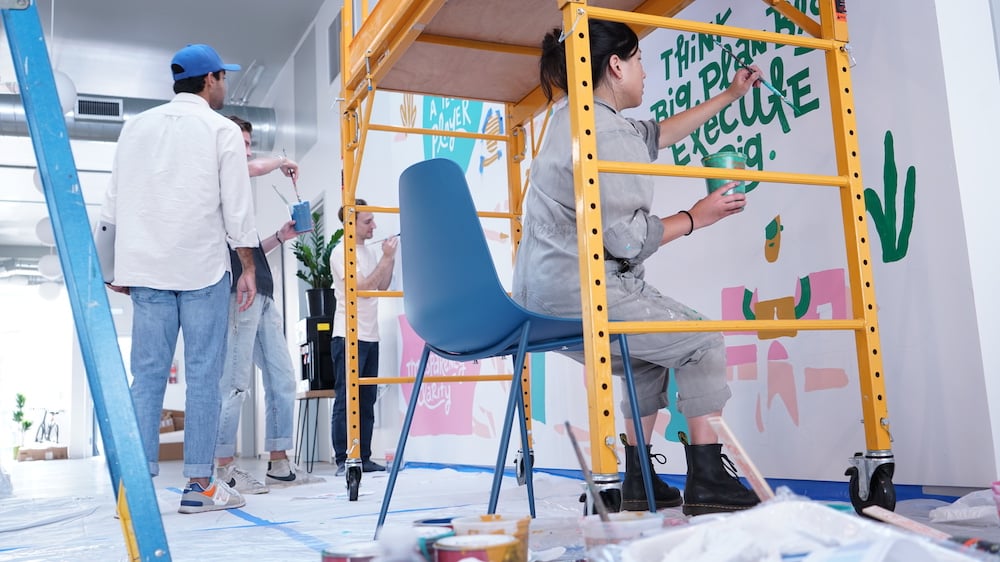 There's a good reason many online stores don't have apps: They're hard to build. Tapcart isn't out to teach the owners of these online shops coding or UX/UI design. Instead, it's built a platform that turns the app-building process into one that resembles building a MailChimp newsletter. Tapcart's browser-based platform leverages a drag-and-drop interface that enables anyone to quickly build their own mobile app. Tapcart has raised $5.2 million since launching in 2017, and in that time the company says its platform has been used to create apps for over 7,000 Shopify stores.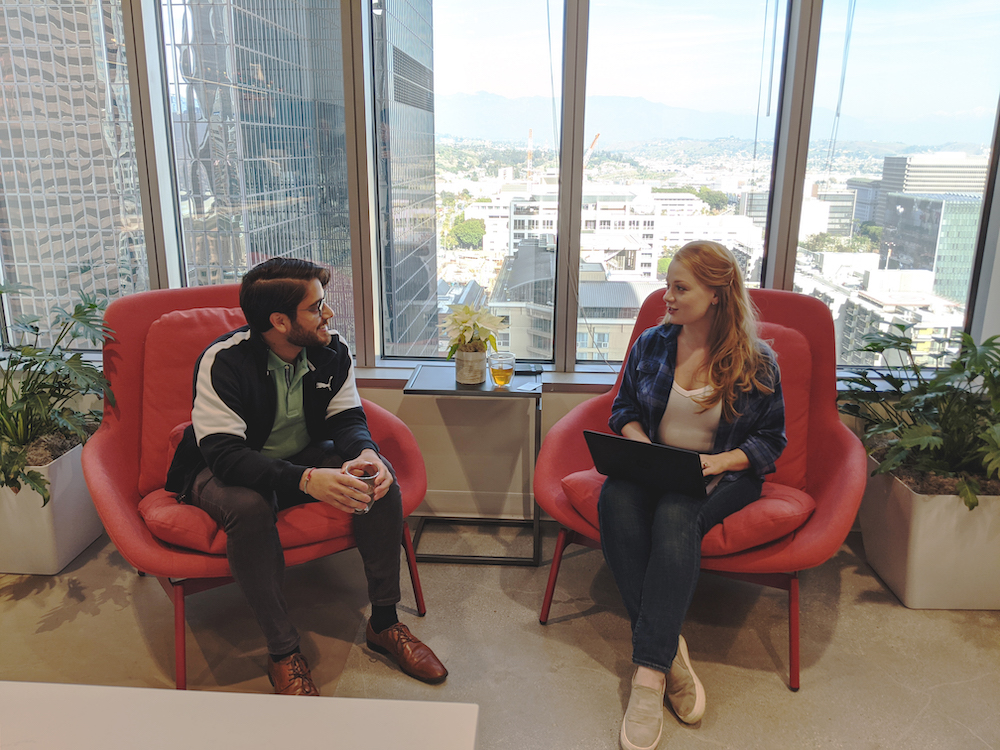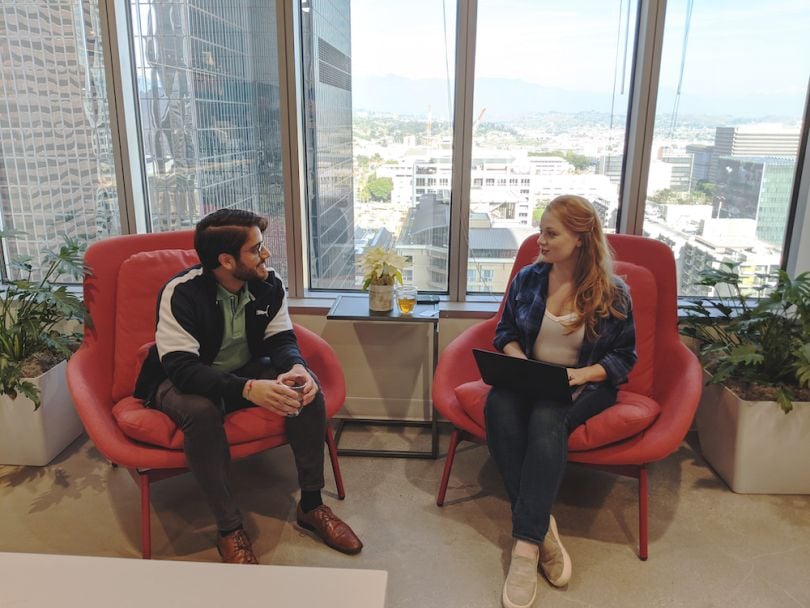 The factory of the future may well be powered by software created by a Los Angeles startup. First Resonance's manufacturing platform, or "factory operating system" as the company calls it, is designed to make it easier for companies to gather and analyze manufacturing and test data. The startup has so far kept quiet about its technology and the companies it's working with, but reports indicate that its initial focus is the aerospace industry. First Resonance has a small but fast-growing team and an undisclosed amount of seed funding from Village Global.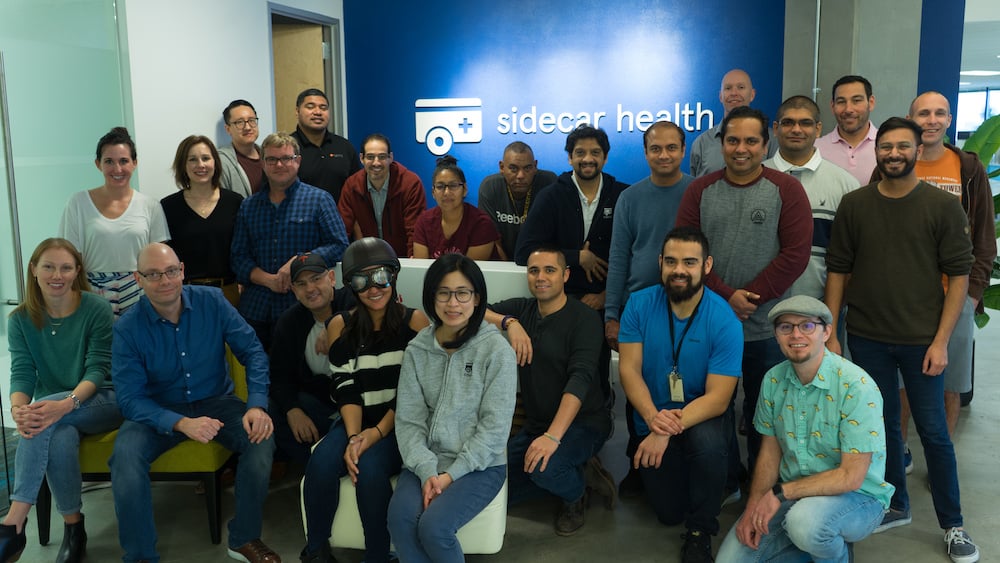 Buying health insurance is hard. There are many providers to choose from, and they all offer different plans and rates. Sidecar Health claims to simplify this process by giving consumers the ability to purchase health insurance based on their budgets and coverage needs, and by providing information on what nearby doctors charge for their services. The company launched in 2018 and sells plans in several states, which include Georgia, Texas and Florida. Sidecar Health banked $18 million in funding last summer and is using the cash to expand into states across the country and grow its tech team.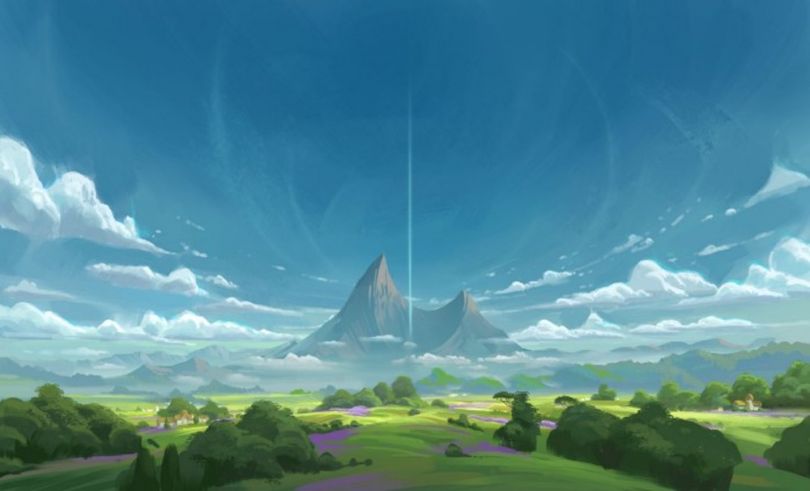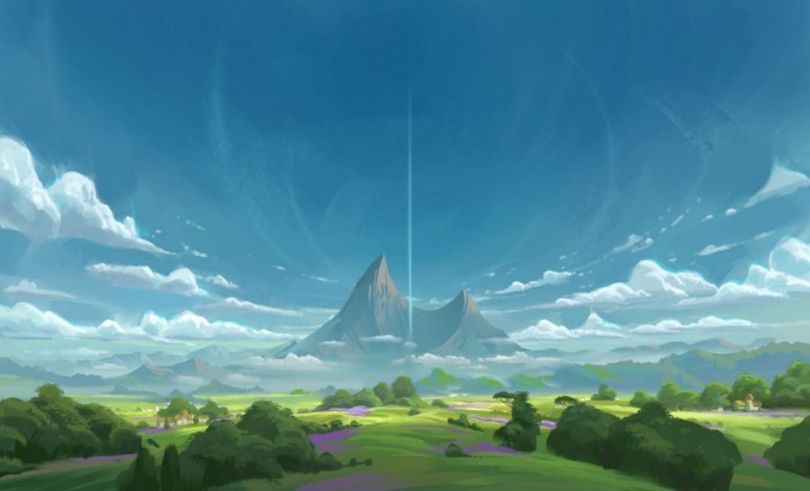 Aidan Karabaich and Anthony Leung know what it takes to make a great video game. The pair worked at Riot Games, which created "League of Legends," before striking out on their own to launch Singularity 6. Not much is known about the video game startup aside from that it has raised $16.5 million in funding and is developing an online game designed to create "deeper, more meaningful experiences" for players. What those experiences are remains to be seen, although Karabaich and Leung told TechCrunch that their first game is inspired by "Animal Crossing," "Stardew Valley" and "The Legend of Zelda: Breath of the Wild."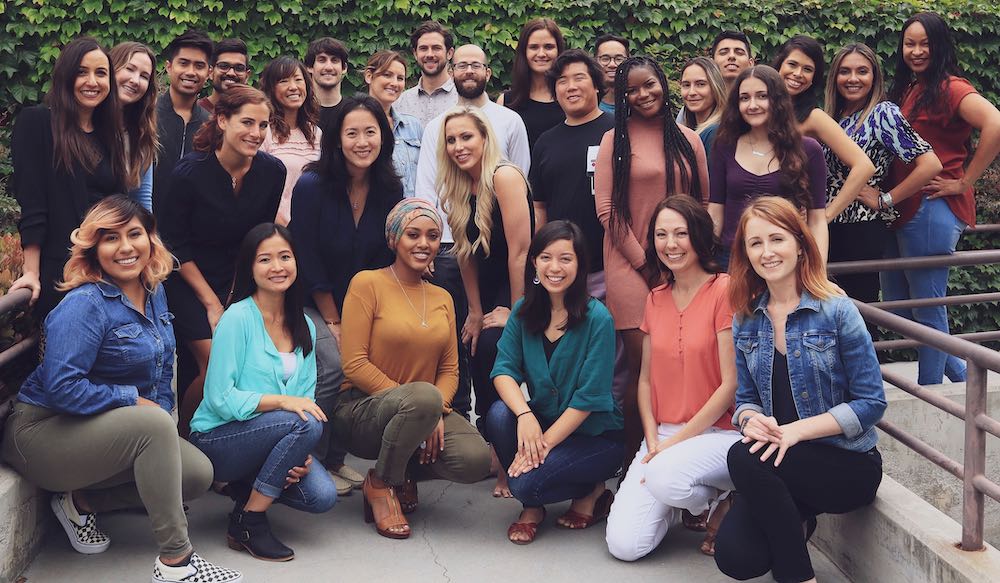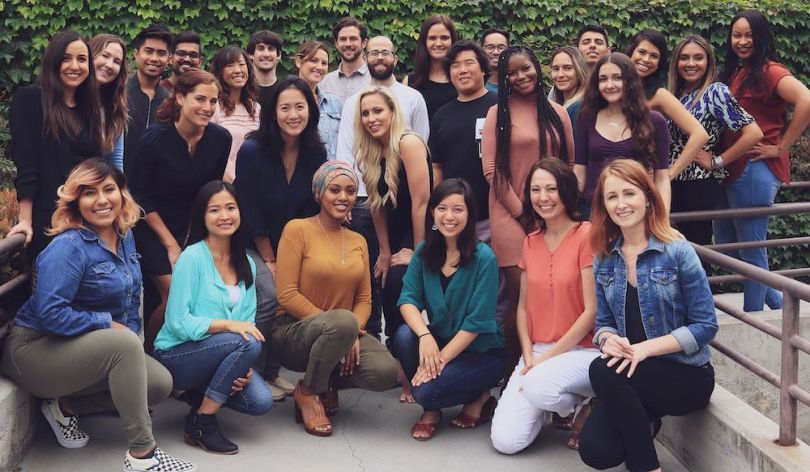 Picking the perfect daycare can be a stressful process for parents. WeeCare wants to alleviate the headache through its single portal for parents to both research and review local daycare providers. The startup also offers daycare management solutions and can help those interested in getting into the industry gain the necessary certifications and licenses. Since launching in 2017, WeeCare has expanded its operations to several states (as of this writing there are over 13,500 daycares on the platform) and raised $5 million in funding.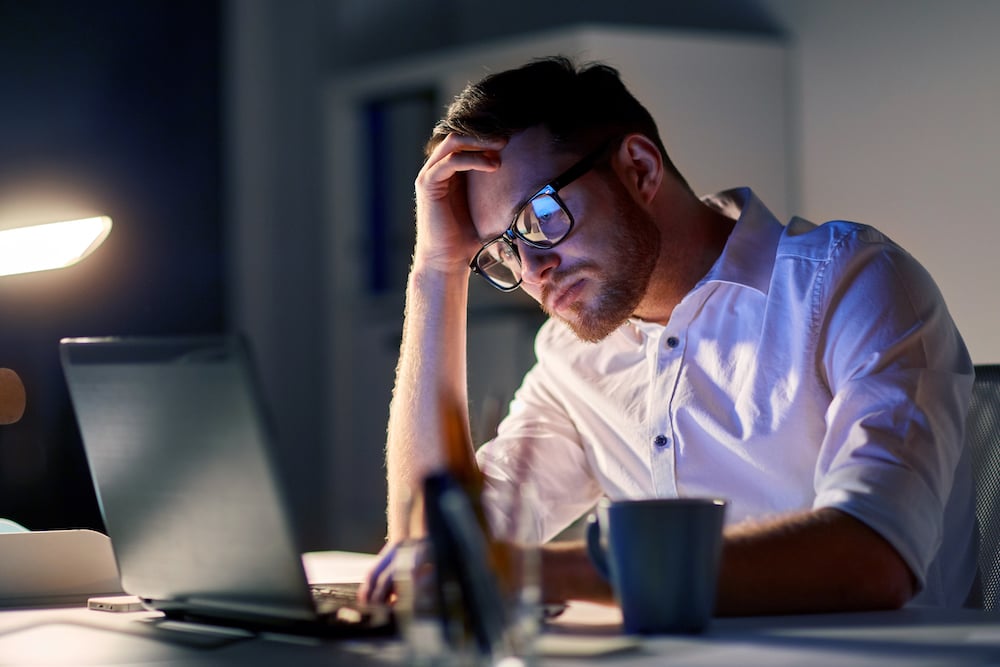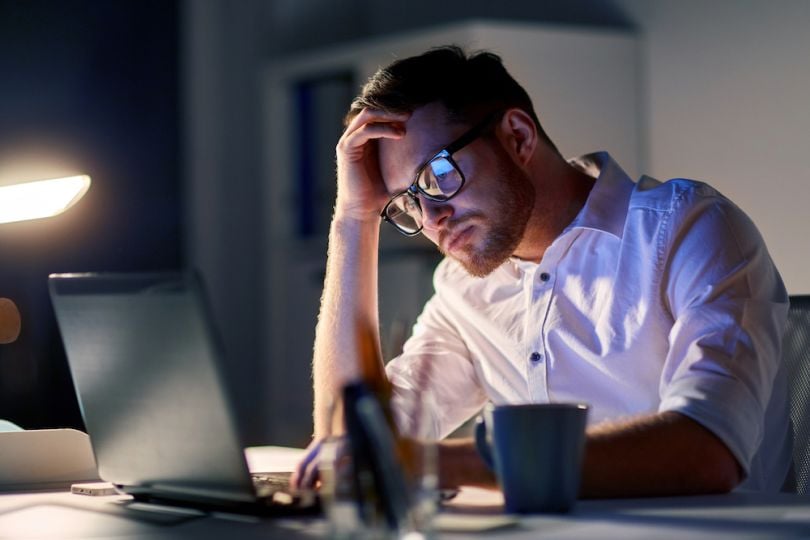 The tech industry is in a never-ending talent war, which has created a market for startups that enable employers to offer unique benefits. Path is one of those companies, but instead of offering employer-matched vacation savings accounts, it's tackling a much more serious issue: helping companies give employees the ability to find treatment for drug and alcohol addiction more effectively. The startup shepherds employees through the process of finding an addiction doctor and managing the treatment plan. Path raised $5.4 million in an October funding round.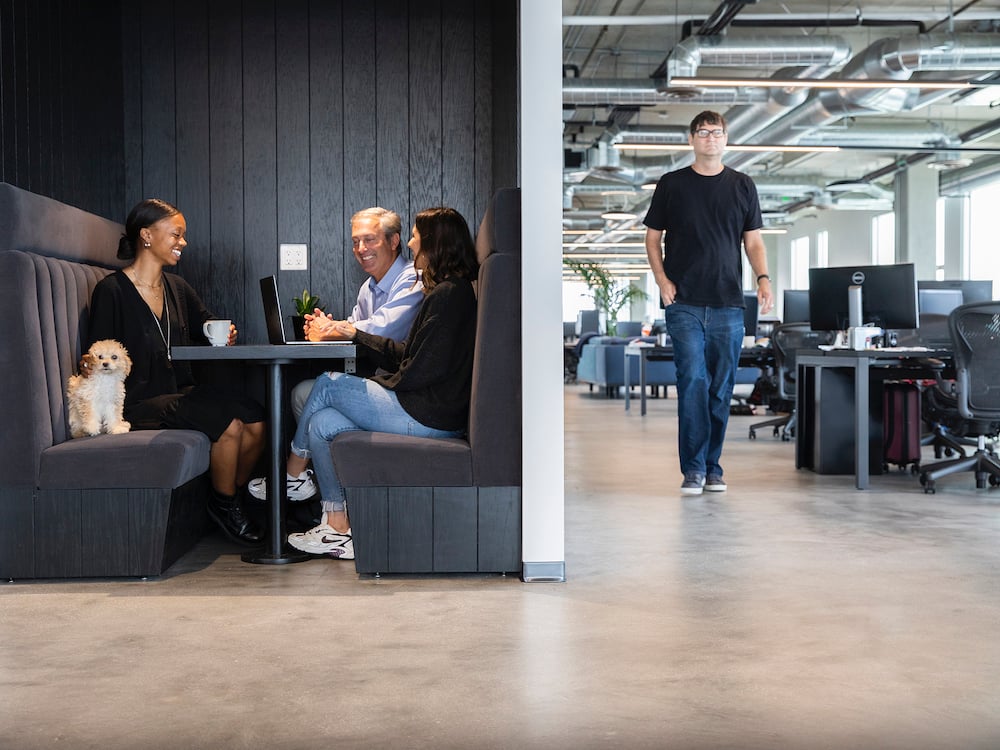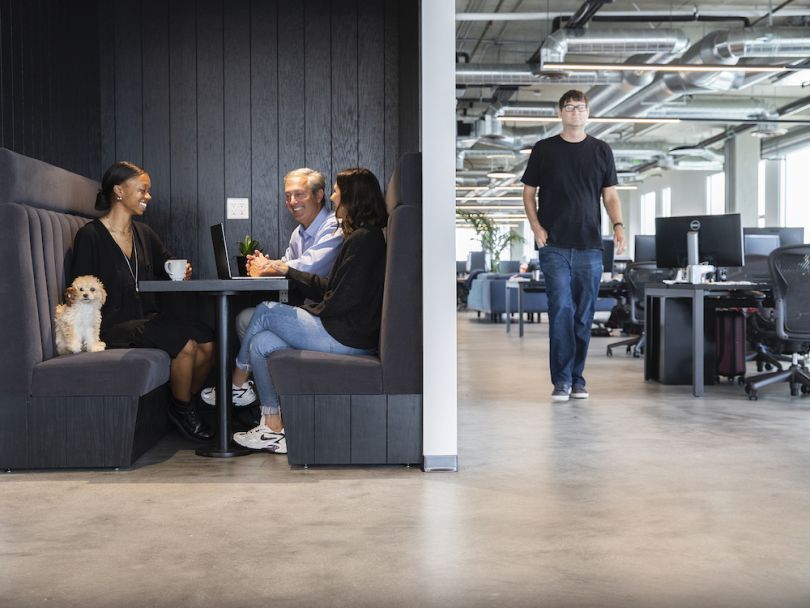 Panoramic wants marketers to spend less time gathering data and building reports and more time thinking creatively and strategically. The platform's ever-growing library of integrations — more than 100 and counting — gives marketers a single place to store and analyze all their data. Panoramic's platform creates custom visualizations that let users track performance across all channels at a glance, with artificial intelligence automatically highlighting the most important insights. Panoramic came out of stealth with a bang last fall, announcing it raised a $35 million funding round.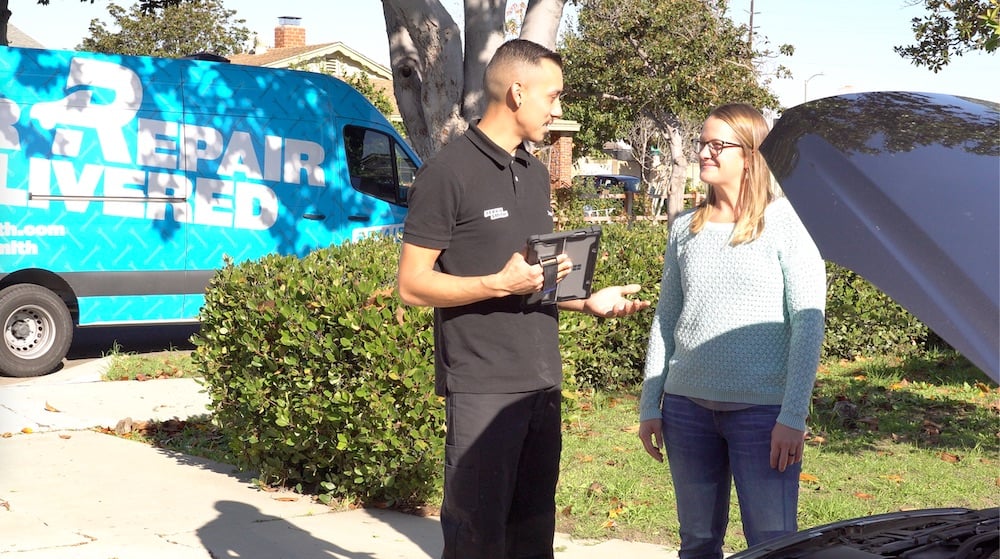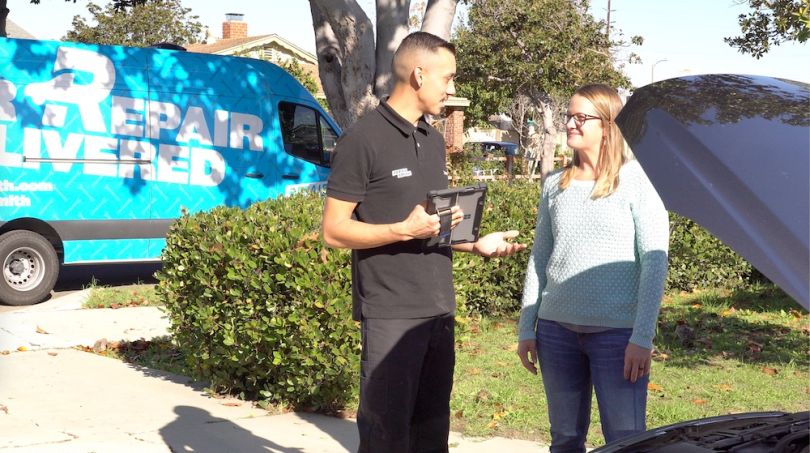 According to market research firm IBISWorld, the U.S. auto repair industry generated $69 billion in revenue in 2019. While the industry is dominated by independent repair shops and automotive dealership service centers, RepairSmith is betting that consumers are hungry for an alternative. The startup lets users schedule maintenance and repair requests online and provides upfront quotes. Drivers can drop their cars off at one of the startup's certified repair shops or have a mobile technician come to them. While RepairSmith isn't the only startup trying to disrupt the auto repair industry, it does have a major edge over the competition: the backing of Daimler AG, the parent company of Mercedes-Benz.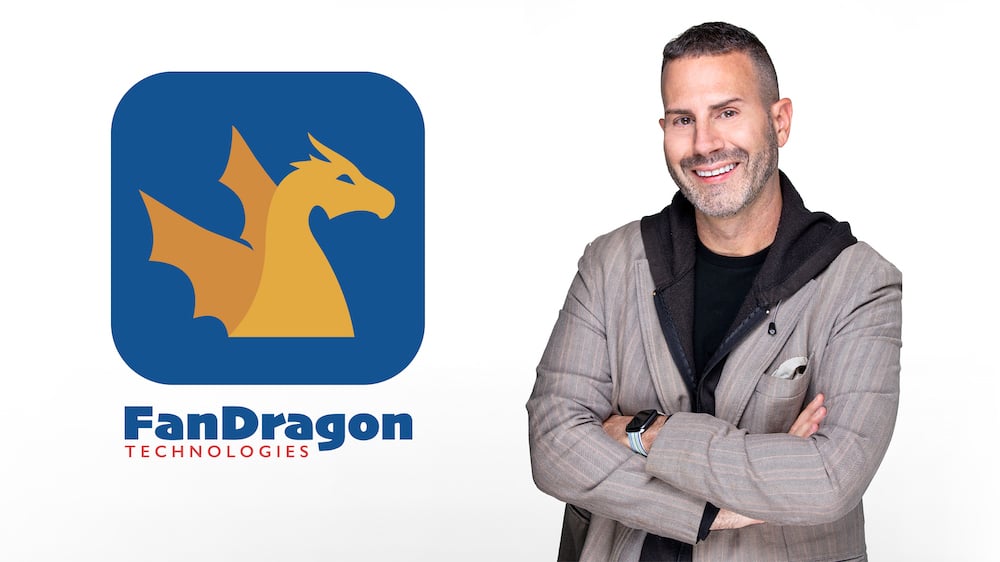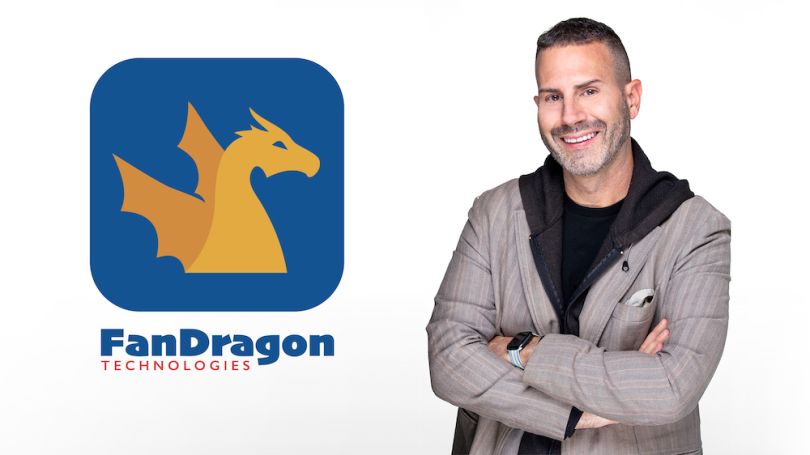 FanDragon Technologies is bringing blockchain to the live events space. More specifically, its software leverages the Aventus blockchain protocol, which was created specifically for the live events industry, to fight counterfeiters and scalpers. The company has taken this technology and married it to a proprietary mobile wallet. FanDragon was founded in 2018 but formally launched this past summer. The company has raised $12 million in funding and has offices in LA, New York and London.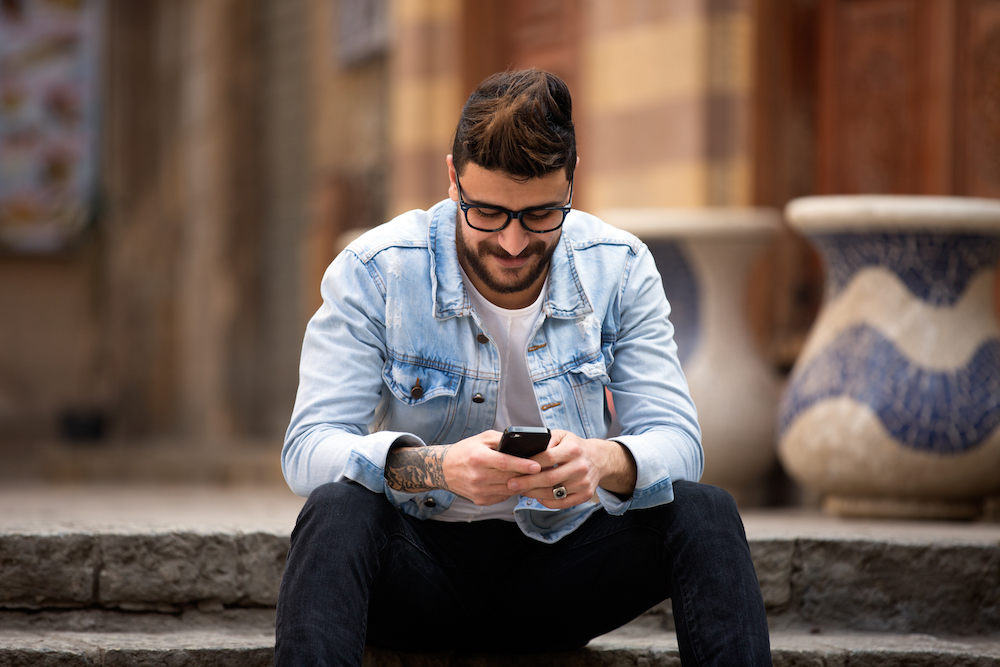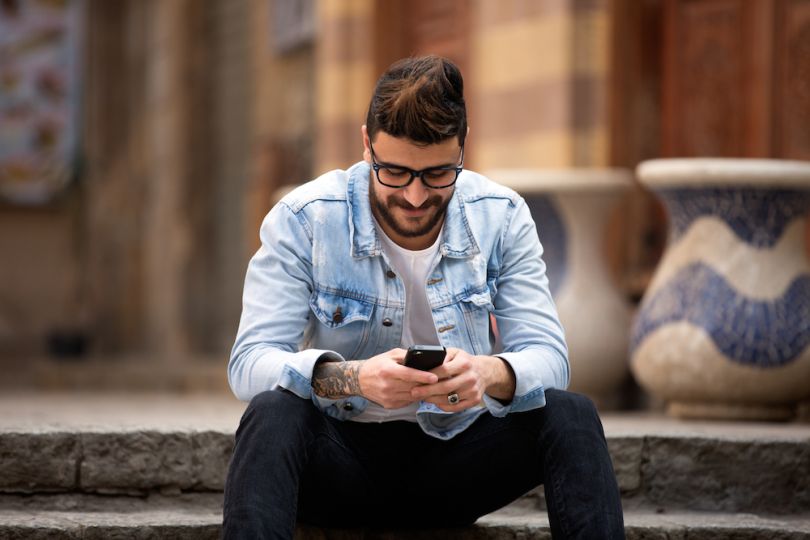 AlgoPay is a fintech startup with a unique target market: the millions of unbanked adults, according to Gulf News, who live in the Middle East. The company's app enables those without a bank account to send and receive money and be paid via direct deposit by employers. If a user needs cash, they can simply submit a request and collect their funds from a local business within 24 hours. AlgoPay was a member of the 2019 Techstars Los Angeles cohort.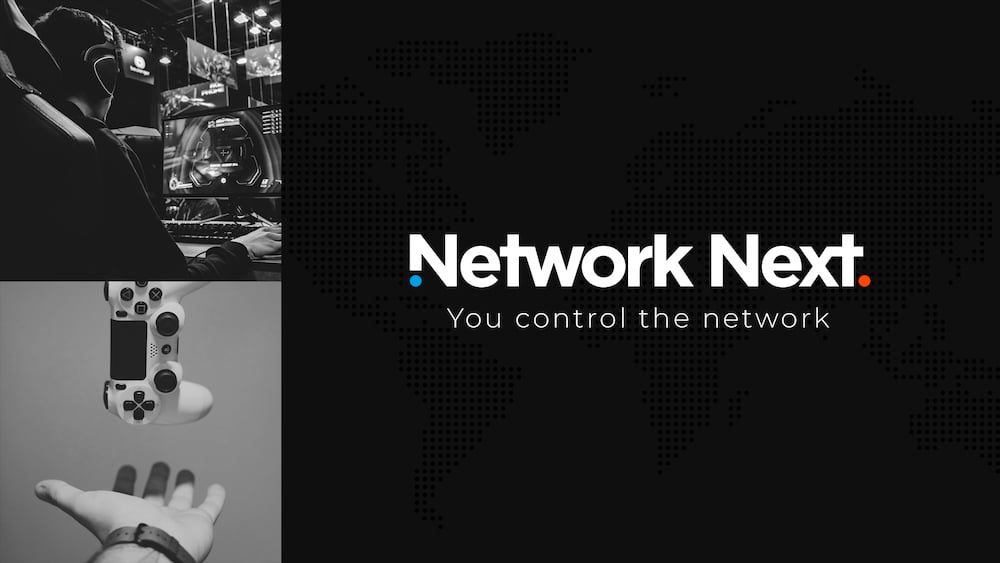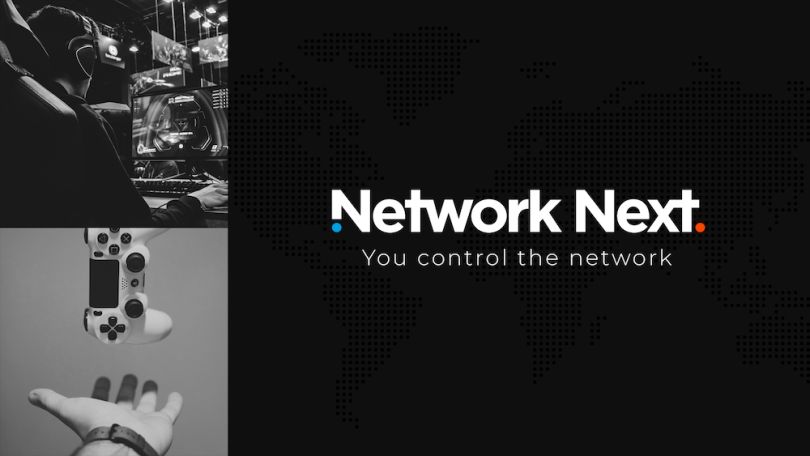 Whether you're someone who only plays "Fortnite" on the weekends or a professional sponsored by Mountain Dew, all gamers share a common problem: lag. Network Next fights lag by going straight to the source. The company's marketplace lets game developers and publishers anonymously purchase quicker internet connections from suppliers around the world. Here's how it works, according to VentureBeat: Game developers specify the performance they need, and every 10 seconds, Network Next measures the connection of each individual player. Those who need a bump in speed have their connection rerouted to a more optimal path to the data center hosting the game. Network Next has confirmed its platform is used to optimize connections in "Rocket League," and the company recently opened a new office in Troy, New York.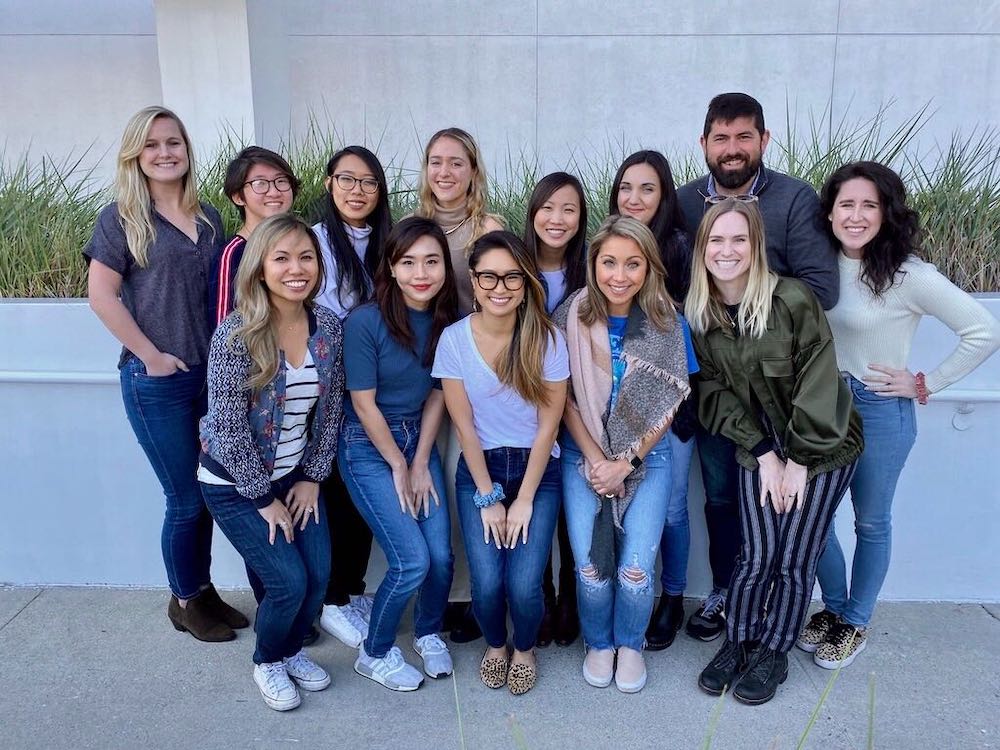 Blue Fever describes itself as "emotional media, not social media." The startup has created an empathetic artificial intelligence, aptly named "Blue," that users can text when they need support. Blue can understand a wide variety of "mood hashtags," which range from #ghosted to #meow, and sends back videos designed to boost a user's mood or keep the good vibes going. Greta McAnany and Lauren Tracy launched Blue Fever in the summer of 2017, and the startup was a member of the inaugural Techstars Los Angeles cohort.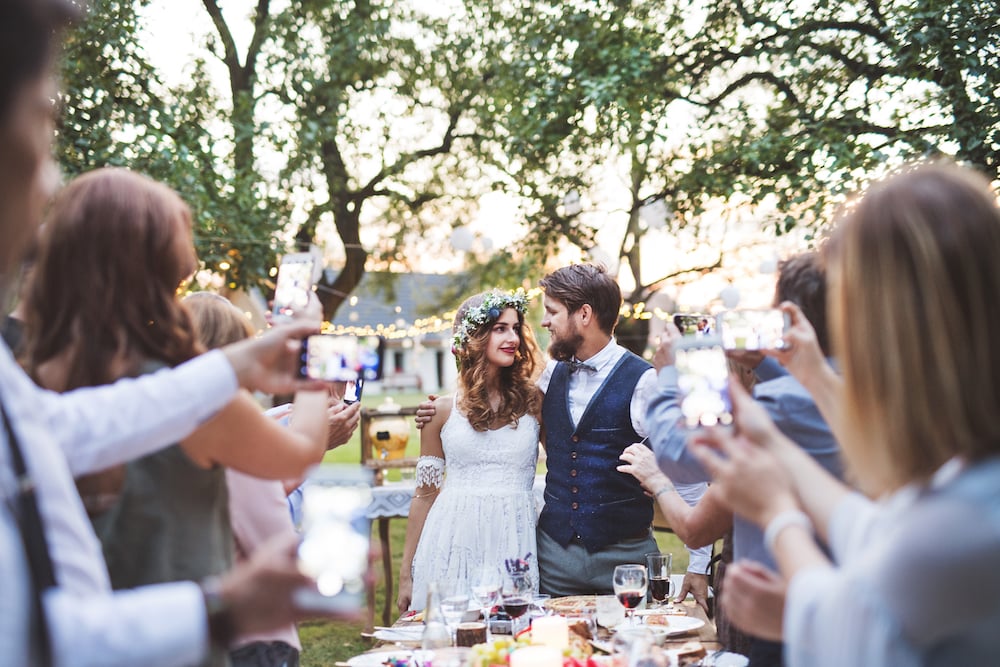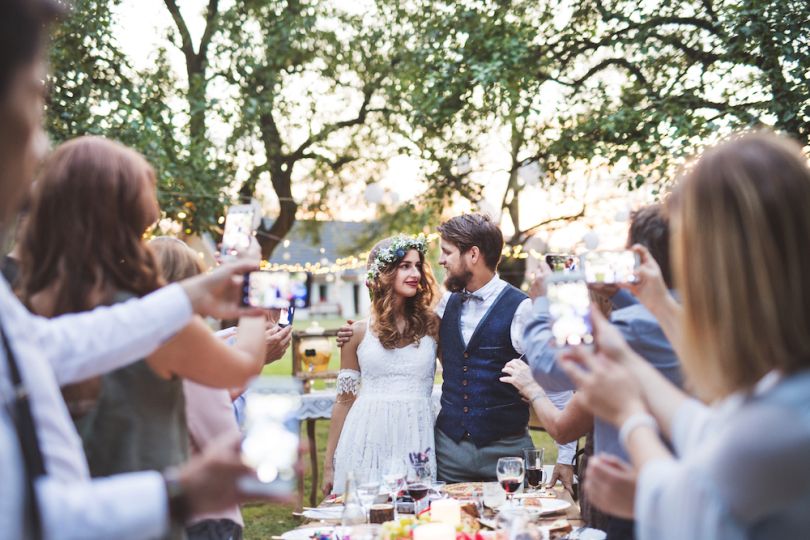 When you sell a company to Apple, as brothers Evan and Ryan Rifkin have done, people tend to take notice when you launch a new startup. The Rifkins' newest venture is Aircam, an event photo-sharing platform that allows both photographers and guests to share photos in real time. All photos are automatically edited and albums are geofenced so that there's no need to share the same link hundreds of times. Aircam officially launched in early November of last year and has raised $6.5 million in funding.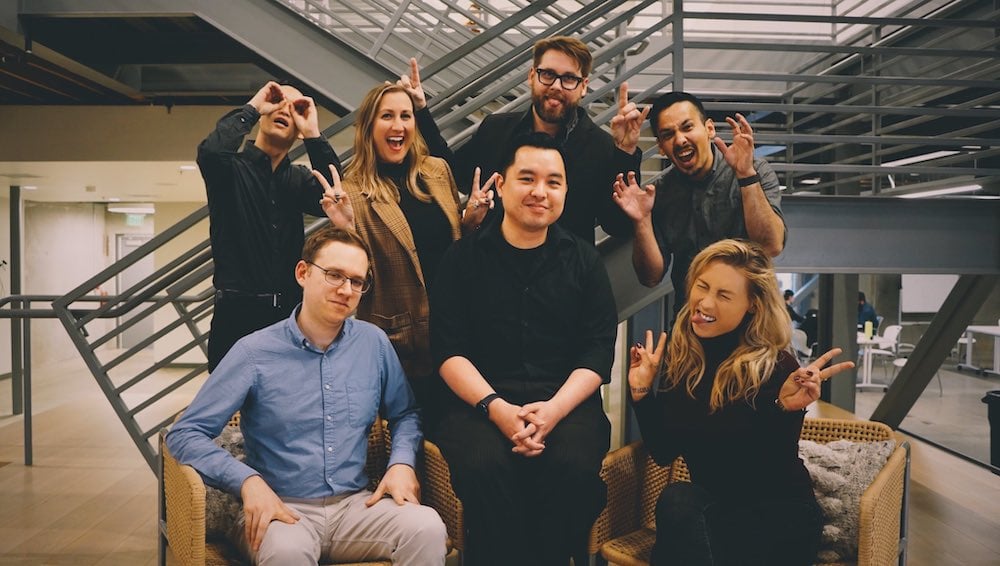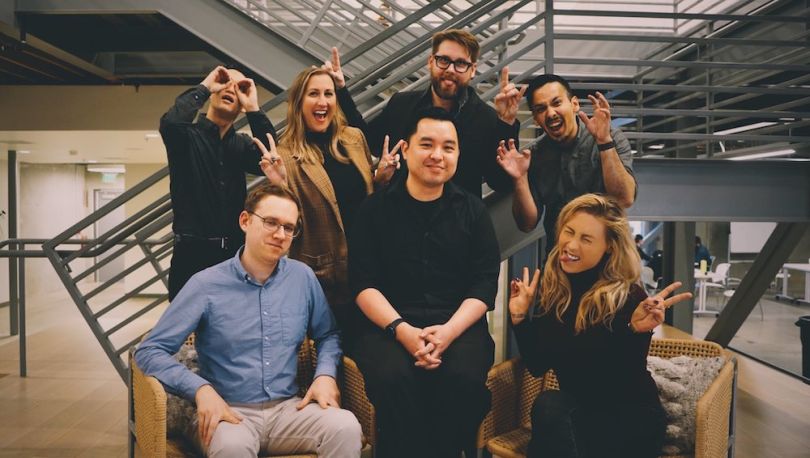 BadVR is all about data. The startup uses virtual reality and augmented reality technology to let users figuratively step inside their data. The goal is to give everyone at an organization the ability to interact with and glean insights from the data they work with. BadVR was founded by Suzanne Borders, who was previously CREXi's director of UX/UI, and Jad Meouchy, a serial entrepreneur. The startup has received an undisclosed amount of funding in the form of grants from the National Science Foundation and Magic Leap.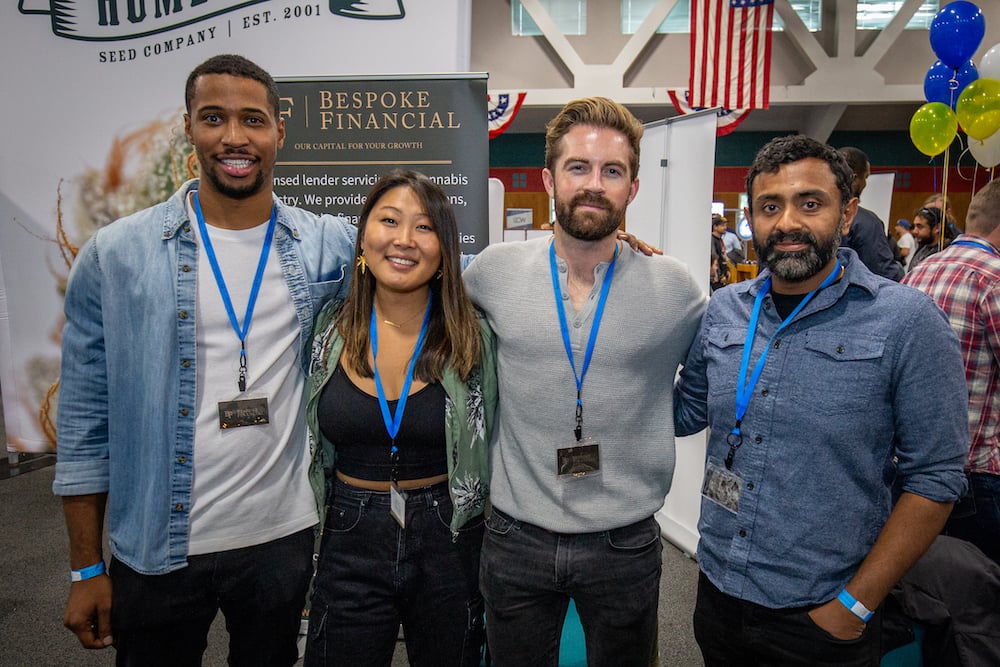 Any cannabis tech company that receives an investment from Snoop Dogg is one you want to keep an eye on. Last October, the venture capital firm co-founded by the the Doggfather, Casa Verde, led Bespoke Financial's $7 million funding round. Bespoke Financial is a fintech company that offers cannabis cultivators, distributors, brands and more access to short-term loans via invoice and inventory financing. Invoice loans offer companies upfront capital while they wait for their invoices to be paid, while inventory financing is designed to ensure dispensaries are able to keep their shelves stocked.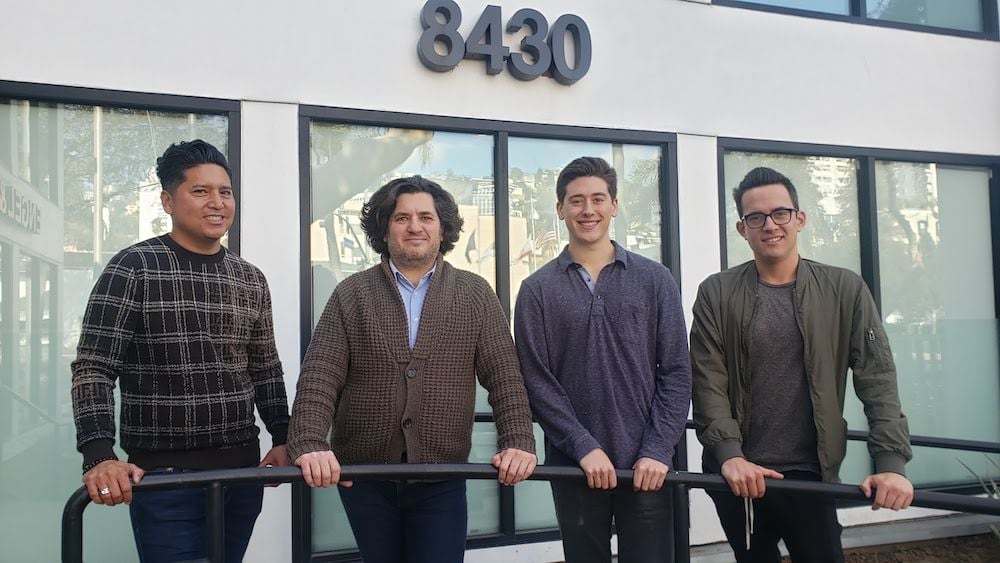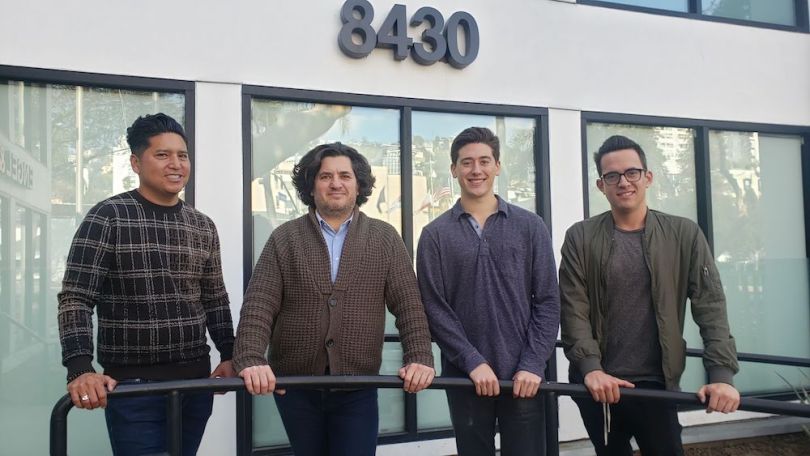 The automotive industry has gone all in on both electric vehicles (EVs) and subscription-based leasing. Logically, then, the future of car ownership is subscription-based EVs, right? That's what Borrow is banking on. The startup offers a variety of pre-owned electric cars — ranging from the ultra-compact Smart ForTwo to the luxury Tesla Model S — on subscription plans that run three, six or nine months. In addition to the flat monthly rate, which includes optional insurance, users pay only a one-time $25 reservation fee, a $50 cleaning fee when they return the car and for the electricity they use.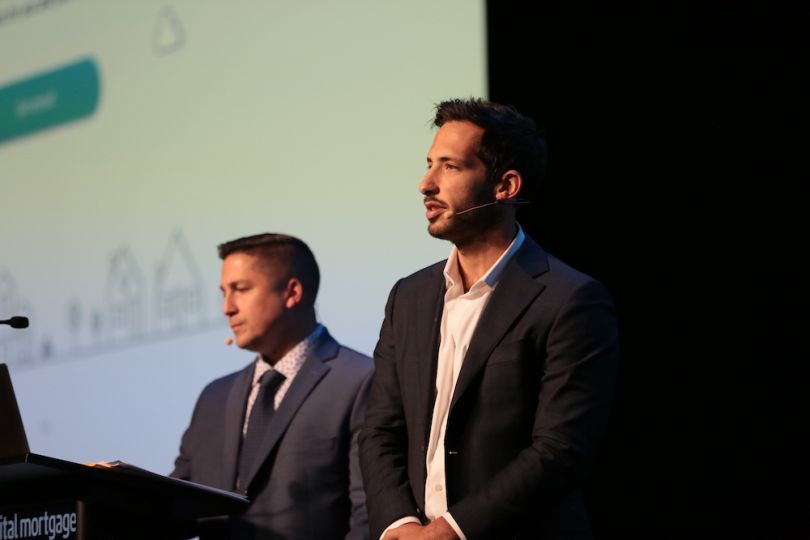 Brace had a really productive 2019. The real estate technology startup came out of stealth, landed $5 million in funding from a group of investors that includes the Palisades Group and Crosslink Capital, and was selected as a member of the inaugural Flagstar Mortgage Tech Accelerator program. Brace's platform is used by loan servicers to more efficiently manage the default process for borrowers and is designed with communication in mind. As of this writing, the company currently has seven open roles between its offices in New York and Los Angeles.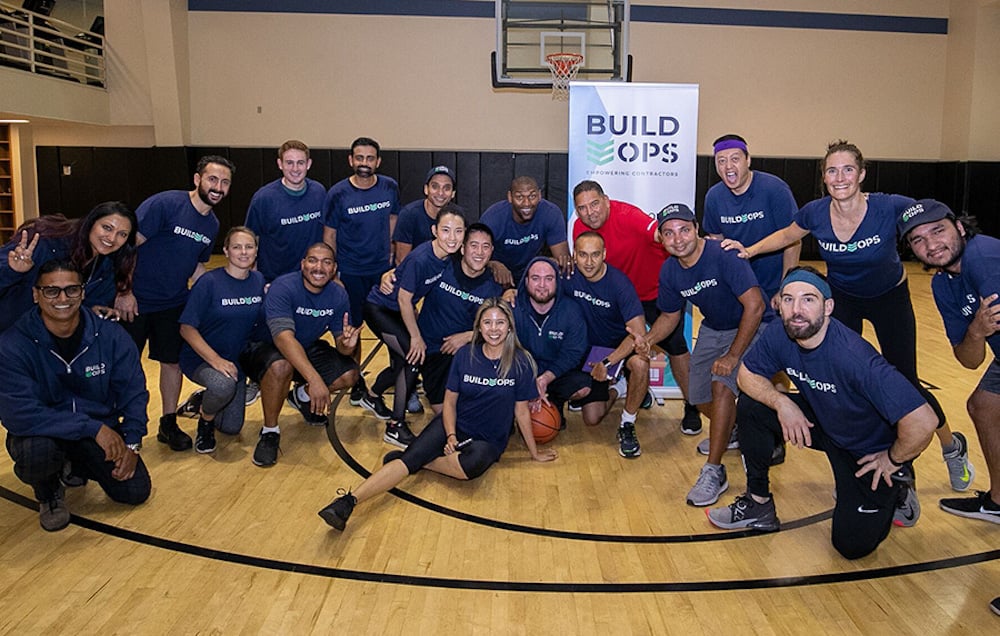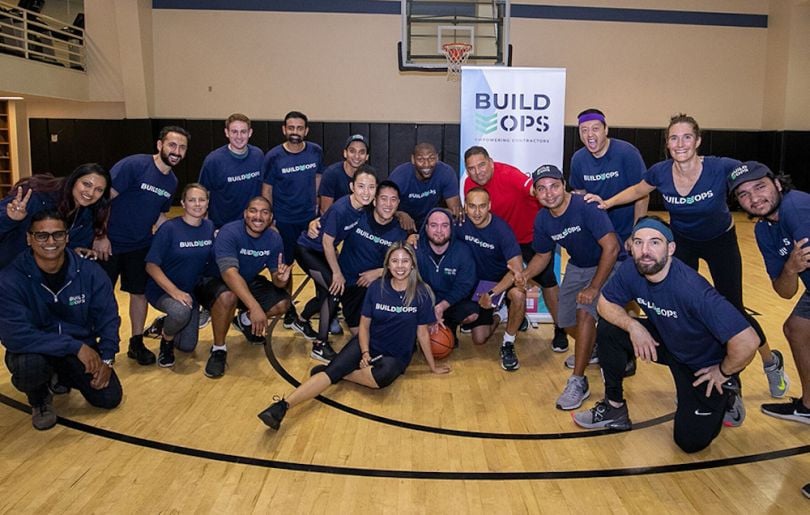 According to Engineering News-Record, a construction industry news site, the top 600 subcontractors in the United States generated a whopping $135.2 billion in revenue in 2018. It's this market that real estate software startup BuildOps is targeting. The company has created a platform that gives subcontractors a single place to manage everything from accounting and asset tracking to scheduling and service agreements. BuildOps launched in the summer of 2018 and closed a $5.8-million seed round a year later.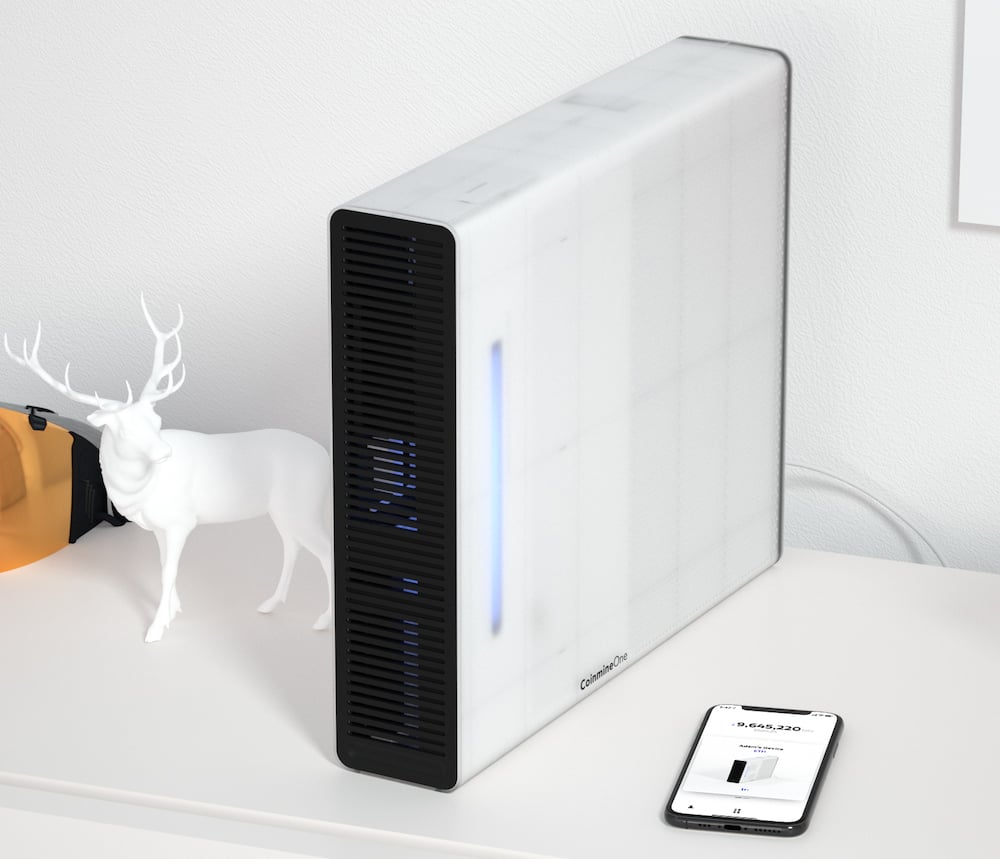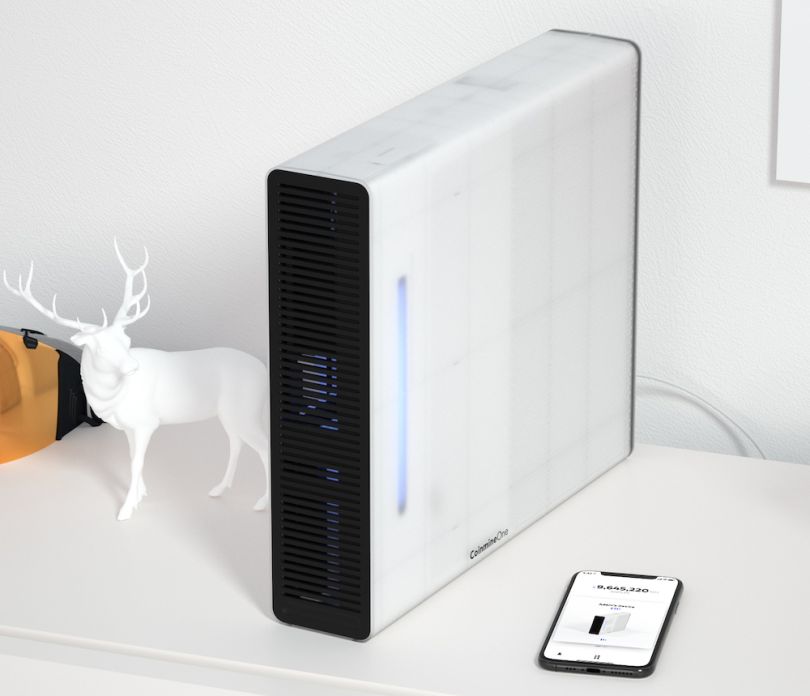 Getting into cryptocurrency mining isn't exactly easy. Mining more than a miniscule amount of crypto requires bulky, specialized computer equipment that chugs electricity and needs to constantly be kept cool. Coinmine's flagship product, the CoinmineOne, simplifies crypto mining, enabling users to earn coins simply by plugging in an Xbox-esque device and connecting it to Wi-Fi. Coinmine launched in late 2018 and this past summer the company announced it raised a $2.5 million seed round, with the funds earmarked for engineering hires.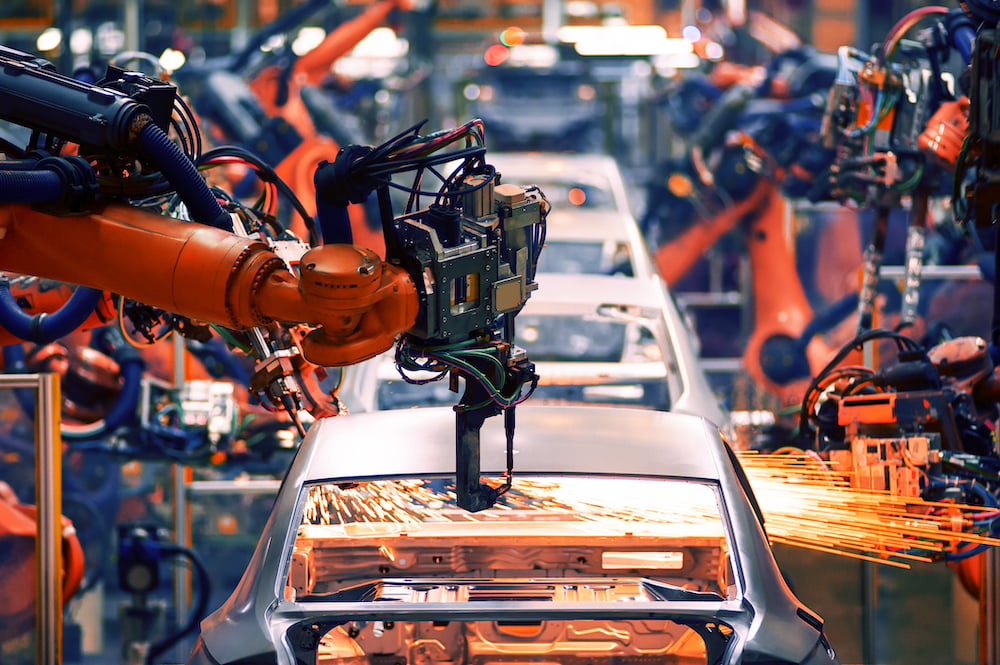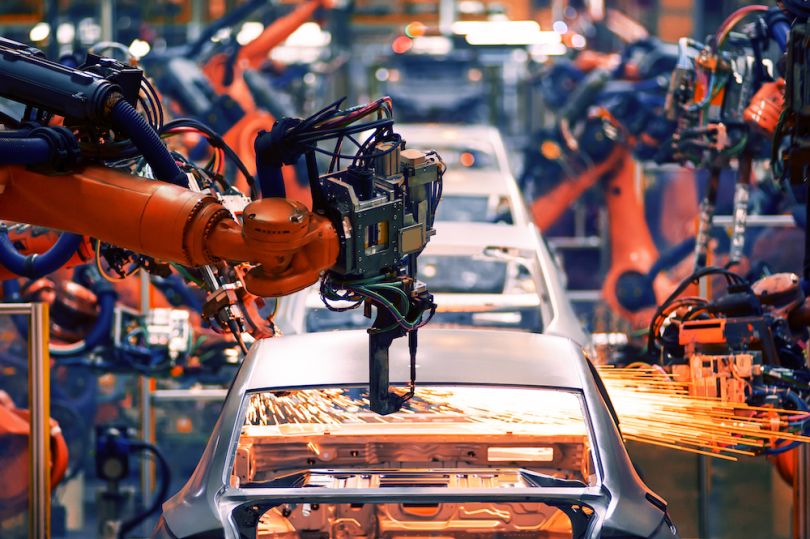 Not much is known about what Elementary Robotics is working on right now. What we do know is that the stealth startup, which bills itself as a "full-stack robotics company," is working on robot assistants to automate repetitive tasks at home and work. According to VentureBeat, the startup is working on everything from hardware to an API that "enables machine learning from the ground up." Elementary Robotics has raised $4.8 million in funding and, as of this writing, has 16 open roles, the majority of which are on its tech team.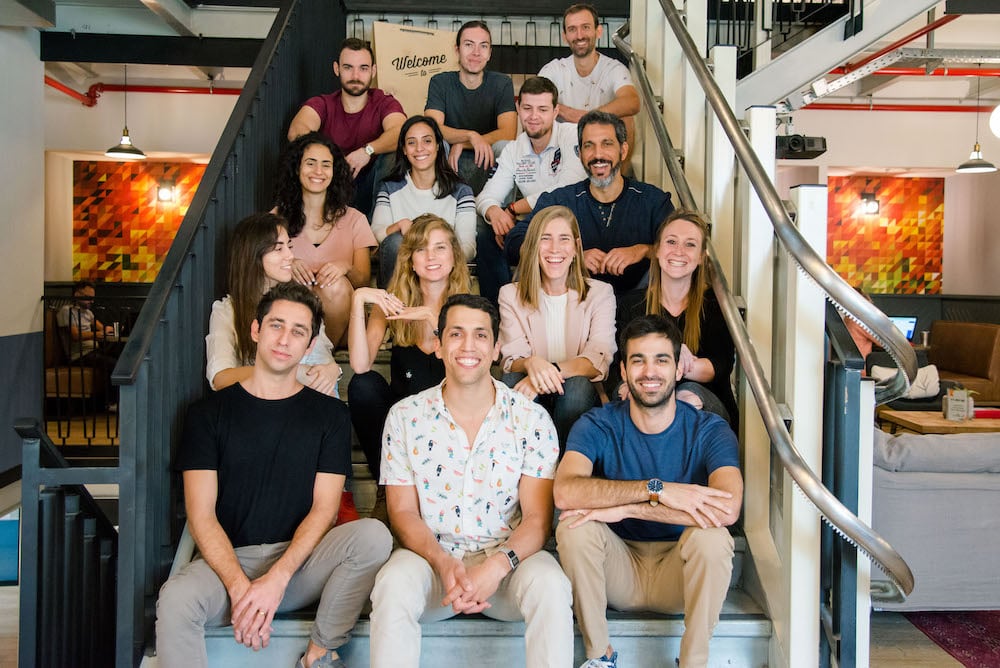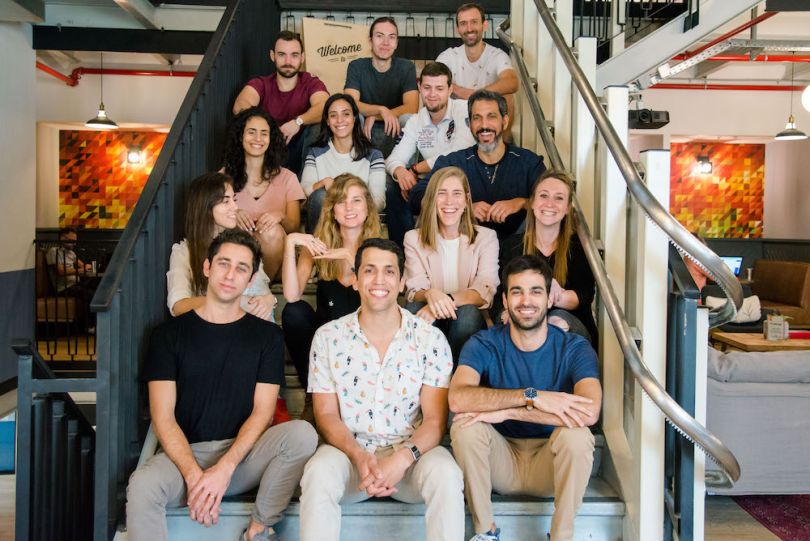 Startups have been using equity as a recruiting tool for years. That said, vesting 10,000 shares isn't the same as owning 10,000 shares. EquityBee has launched a platform to work around this. The company connects employees who can't afford to exercise their options with investors who want a piece of early-stage startups. Investors take on the majority of the risk, putting up all the cash needed for an employee to exercise their options. Startup workers only have to pay up when they sell their shares. EquityBee was founded in Israel, but its U.S. headquarters is in Los Angeles.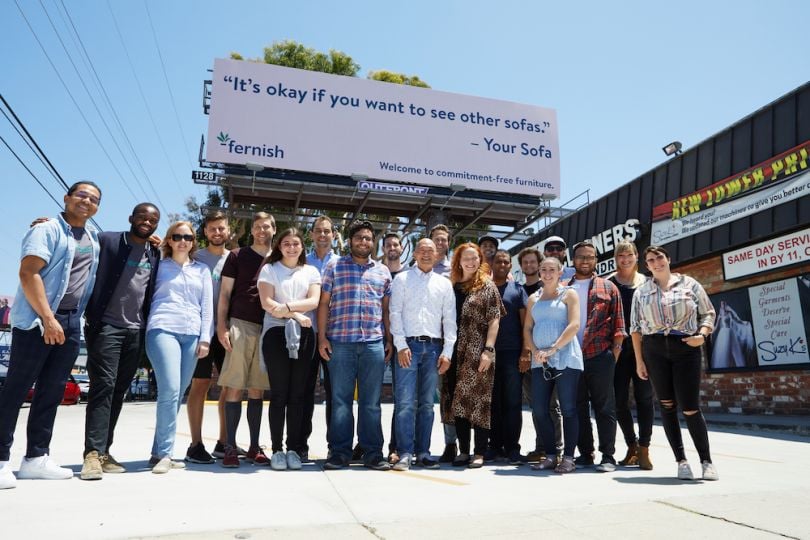 Fernish is a subscription service for furniture and home goods that lets customers — who may or may not be millennials — rent everything from bar carts to mattresses and bedding on a monthly basis. At the end of the subscription period, users can swap out their furniture or purchase the item at retail price, with Fernish handling delivery, setup and returns. Fernish has raised $30 million in funding — which all came in one big round last year — and is currently live in Los Angeles and Seattle.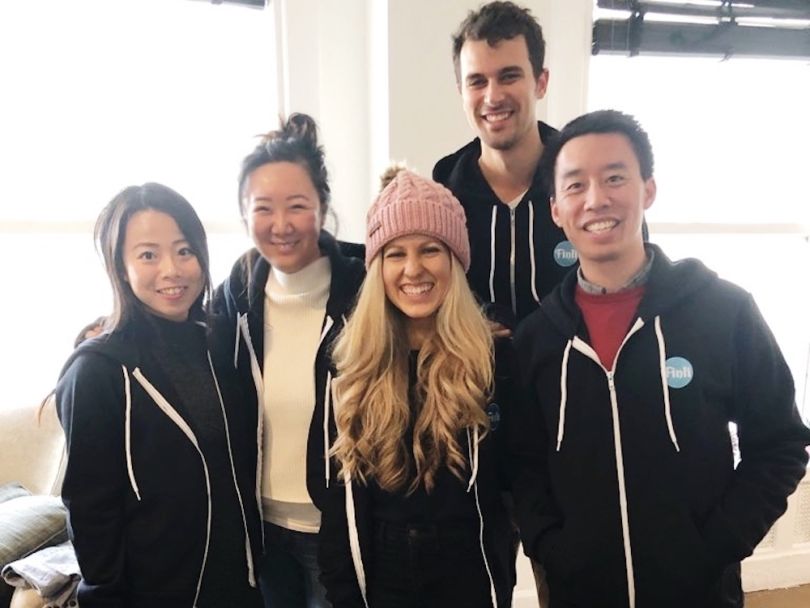 A lot has changed since Finli launched in the spring of 2019. The startup initially built an app to help parents offset the cost of raising a child by enabling family and friends to chip in for educational, healthcare and extracurricular expenses. After graduating from Techstars Los Angeles in the fall, Finli broadened its focus and launched a payment management platform for family-centric local businesses. Its software is designed to simplify and manage all aspects of the invoicing and payments communication process for pre-schools, daycare centers, karate studios and more.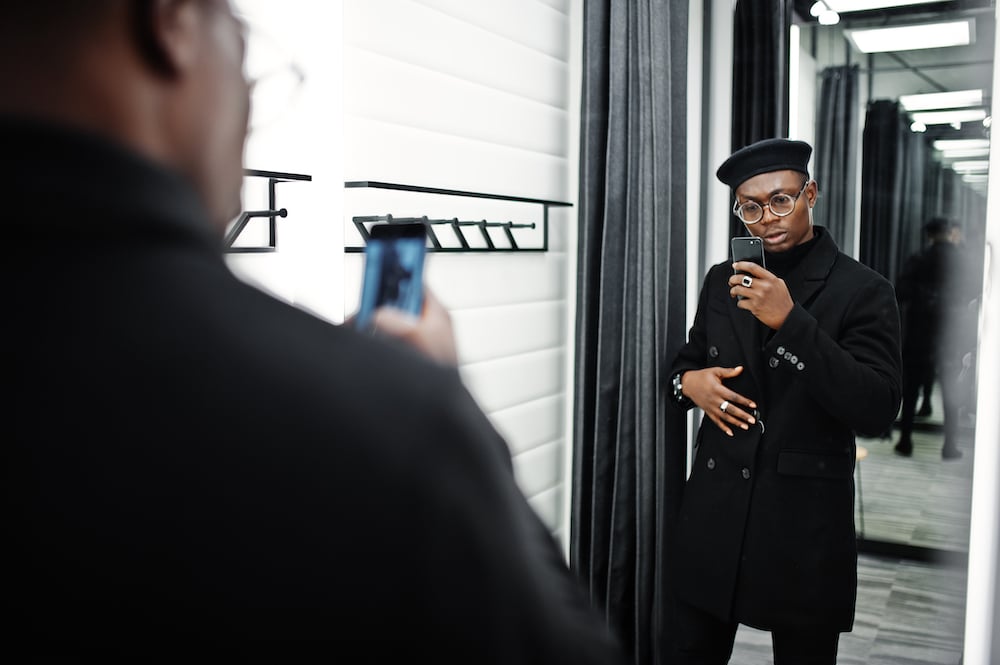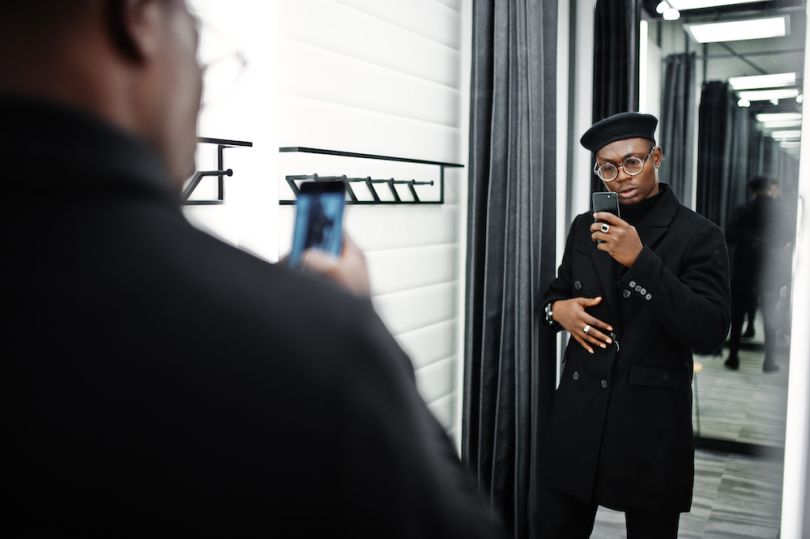 Sending dressing room selfies to the group chat is an essential part of the shopping experience for many. FlipFit's "social shopping platform" seeks to replicate this experience, albeit without users having to leave their bedroom. Like many e-commerce sites, FlipFit — or Flip as the company refers to itself — sends users a box of clothing tailored to their preferences and personal style, with shoppers only paying for what they keep. However, the platform encourages users to upload selfies for their friends to vote on, with each vote earning the person who cast it store credit. FlipFit launched in May of 2019 and immediately caught the eye of investors, closing a $3.75 million seed round in October.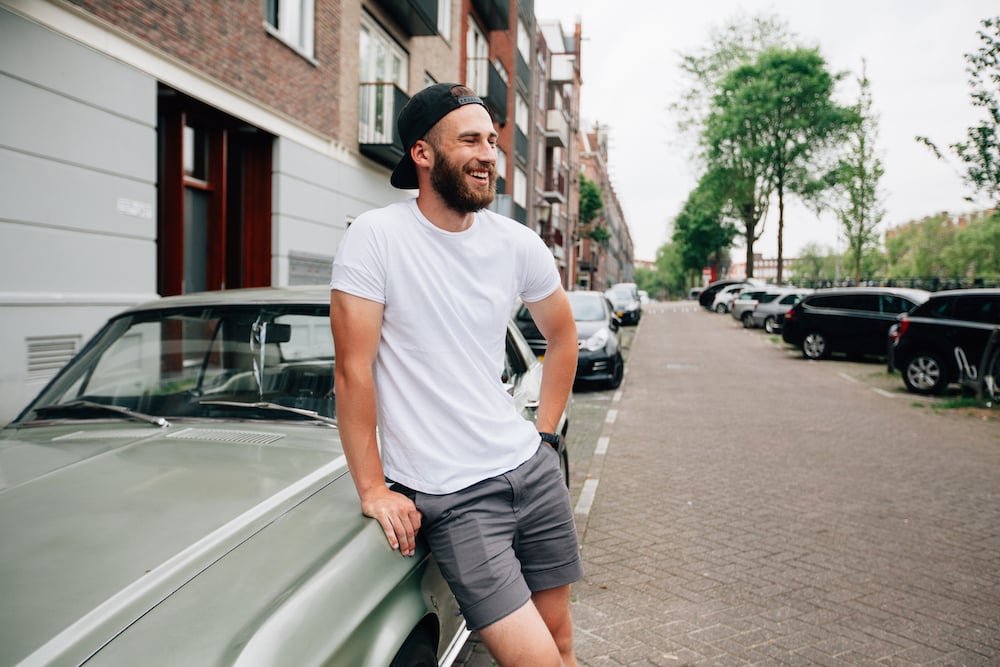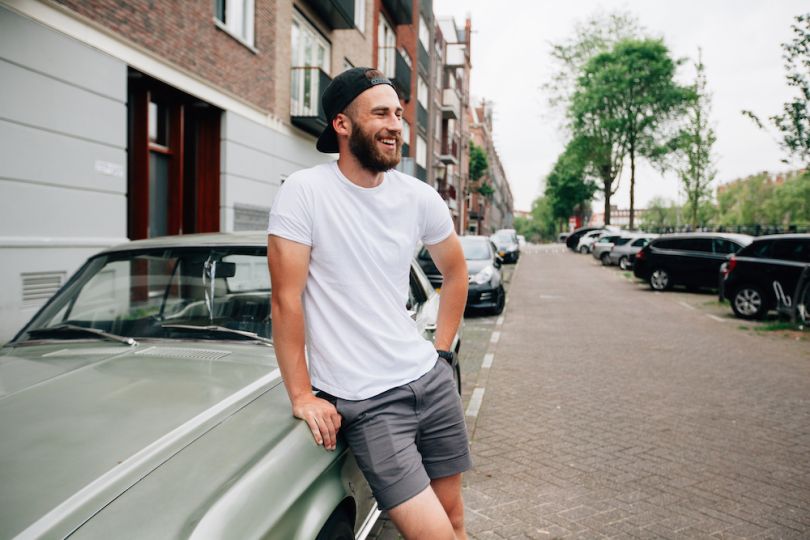 For Days is a sustainability-focused clothing startup that sells organic cotton shirts. So what makes the startup worth watching? That'd be its "closed-loop" manufacturing process. Each piece of clothing For Days sells comes with a "lifetime membership," which enables customers to swap their old shirts for new ones at any time. Those used shirts are recycled, with some becoming new For Days tees. The company was founded by fashion industry veterans Kristy Caylor and Mary Saunders and has raised $2.8 million in funding.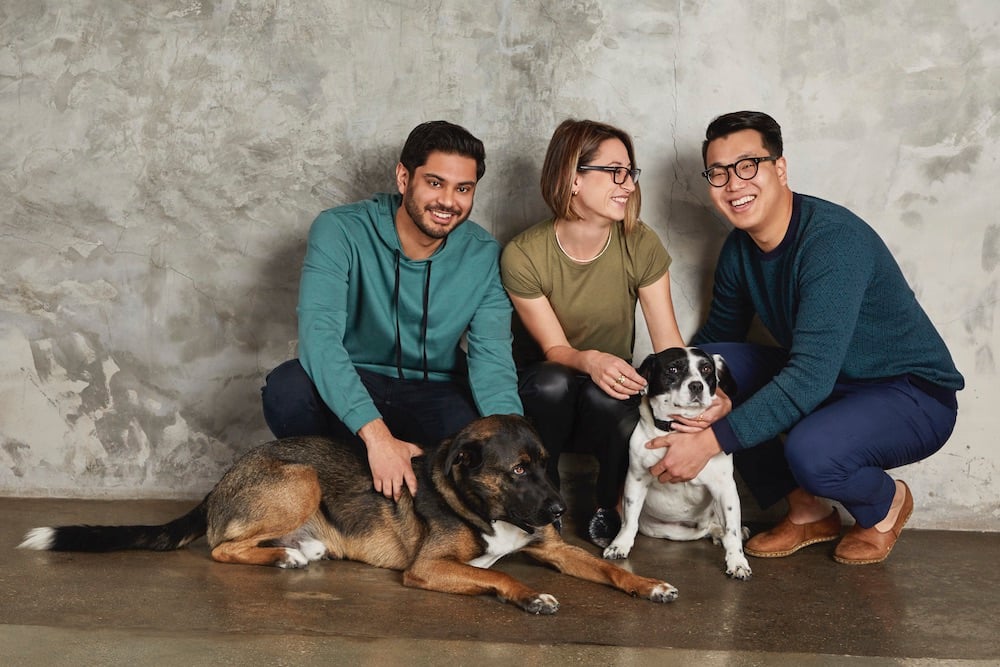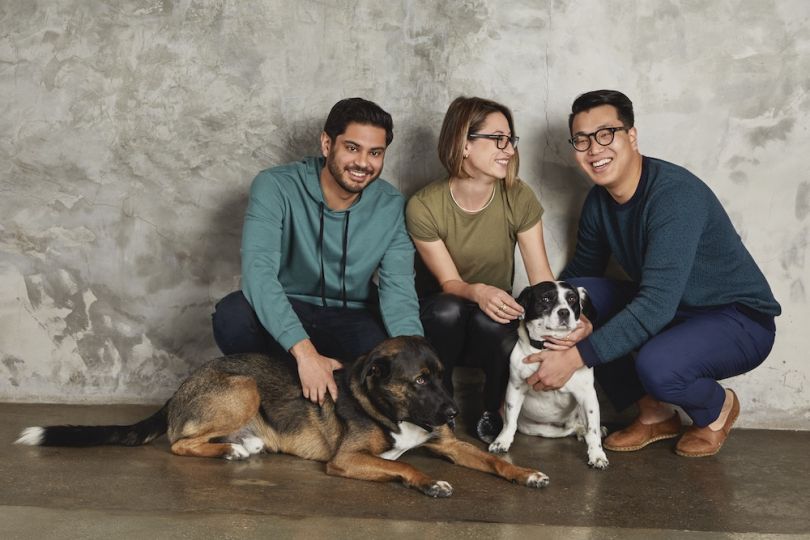 Three of the five founders of Casper have teamed up to launch Jinx, a pet food startup. The trio, Terri Rockovich, Sameer Mehta and Michael Kim, has already raised $5.6 million in seed funding from the likes of Reddit co-founder Alexis Ohanian, actor Will Smith and former NFL player and current TV host Michael Strahan. The startup has generated so much buzz in part because of its founders but also due to its approach to dog food: nutritionist-developed recipes designed to match a dog's lifestyle.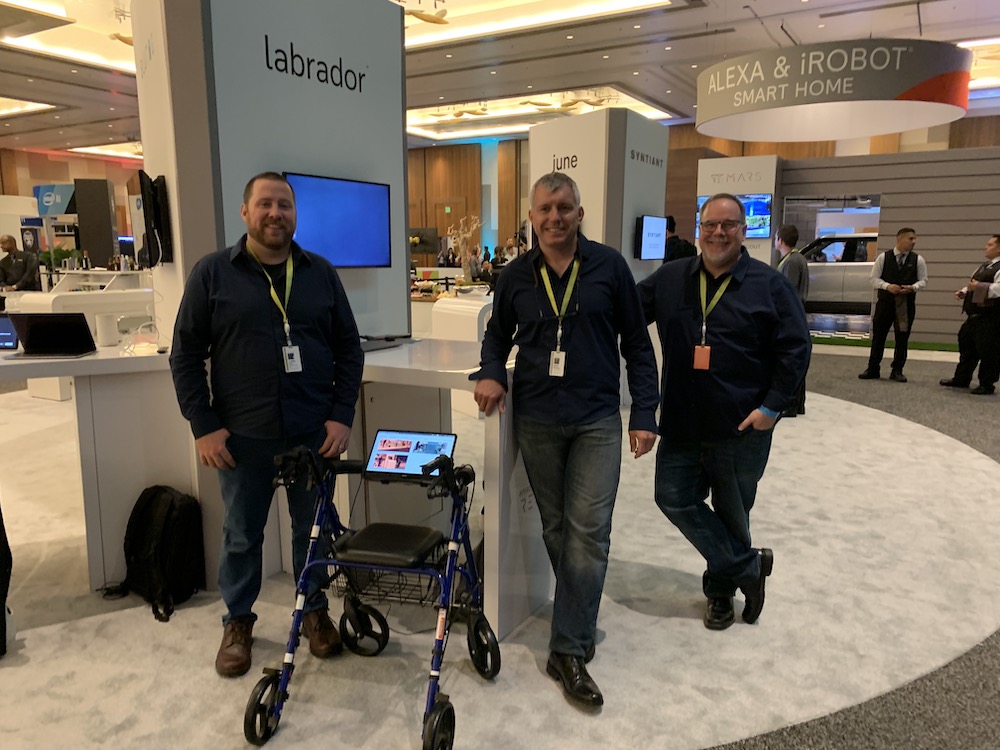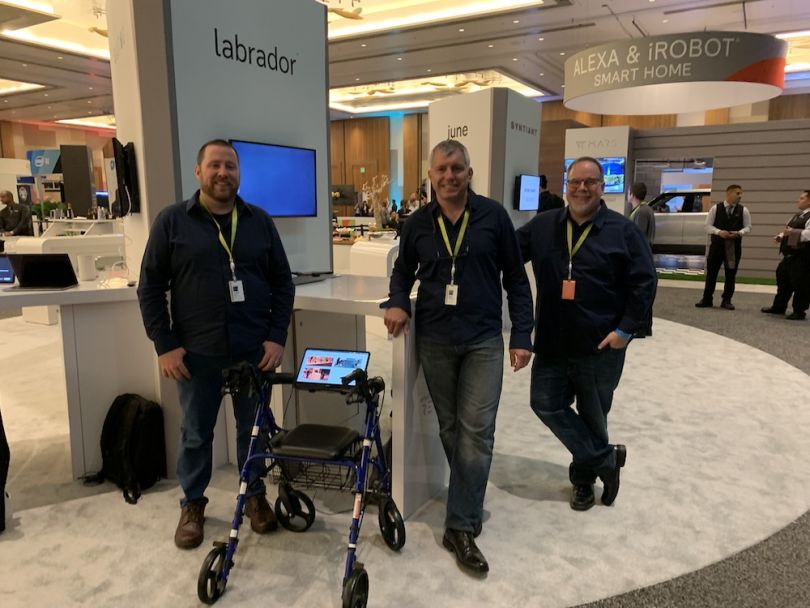 Despite its name, Labrador Systems is not a pet technology company. Instead, the startup is currently working on assistive robots designed to help senior citizens around the house. Not much information about these personal robots is available, but the company is hiring robotics engineers and is actively looking for participants for in-home research studies. Labrador Systems raised $2 million in seed funding last October, a round that included participation from Amazon's Alexa Fund.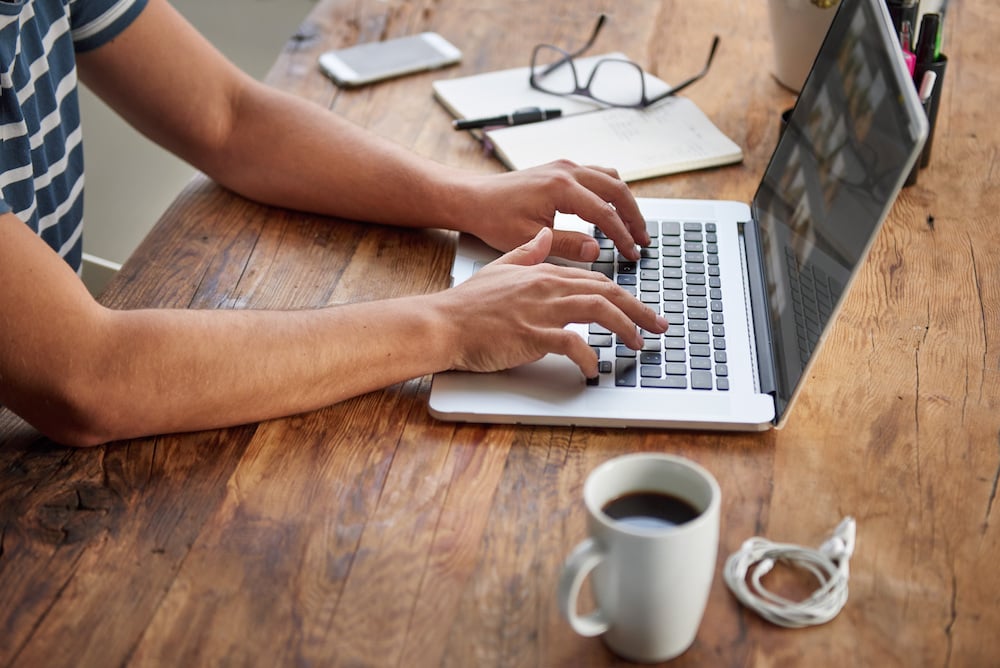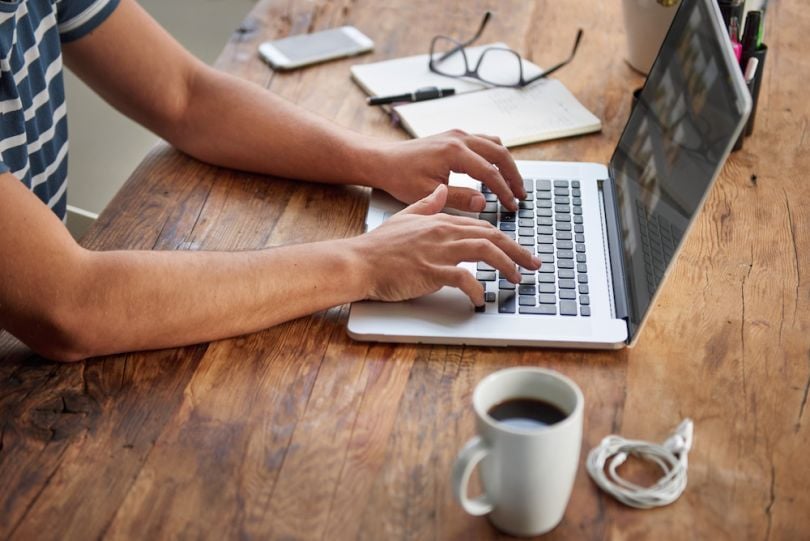 Lance was founded to make life easier for freelancers. Its app provides a single portal for tracking earnings and expenses, an auto-save feature that makes life easier come tax time and access to business coaches who can help answer tough questions. Lance was founded by Gilad Uziely and Oona Rokyta in the summer of 2018 and has raised $405,000 in funding. The startup recently completed the 2019 Barclays Accelerator, a fintech-focused accelerator based in New York and operated by Techstars.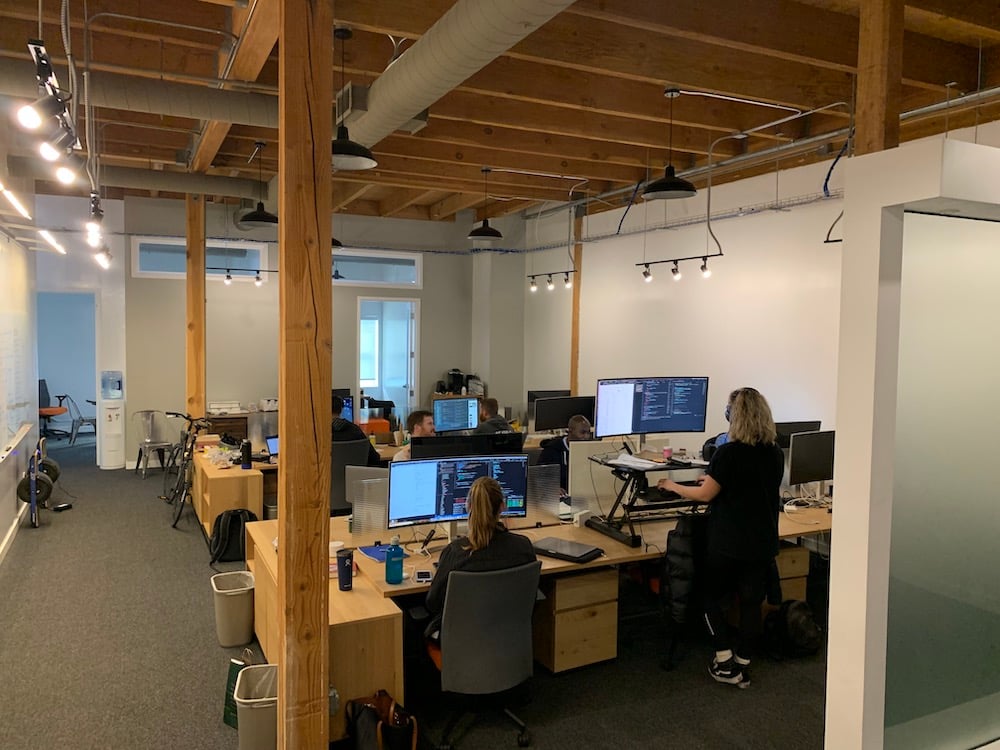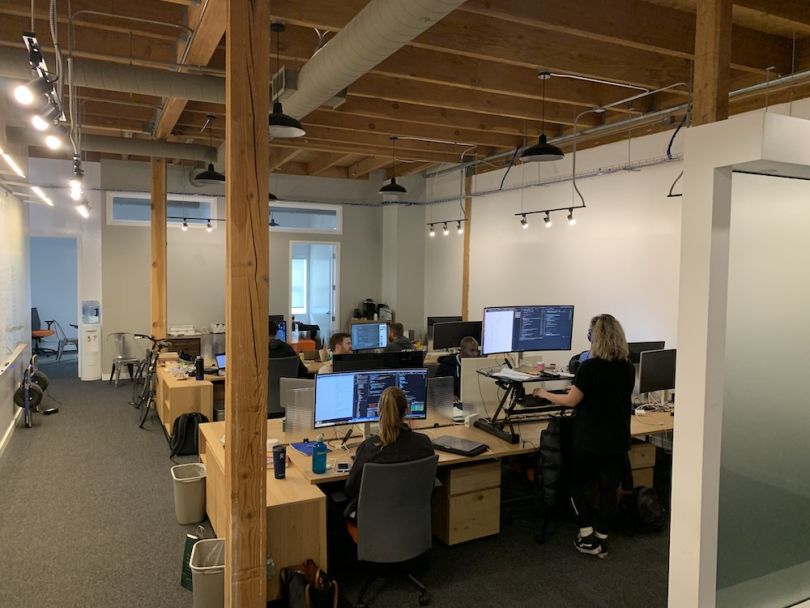 A trio of ex-Snap engineers, including the company's former VP of Engineering Timothy Sehn, is behind Liquidata. The company has built a new type of relational open-source database, called Dolt, which lets users acquire, analyze and update data — think of it as the "Git for data," the company says. Sehn has invested $2 million into his new company, which currently has a headcount of 11 (including its founders).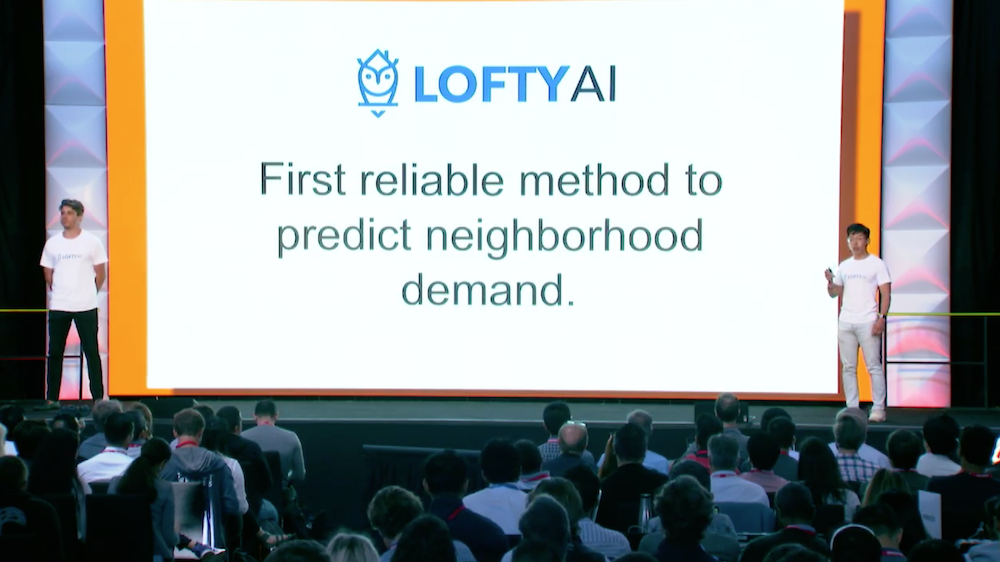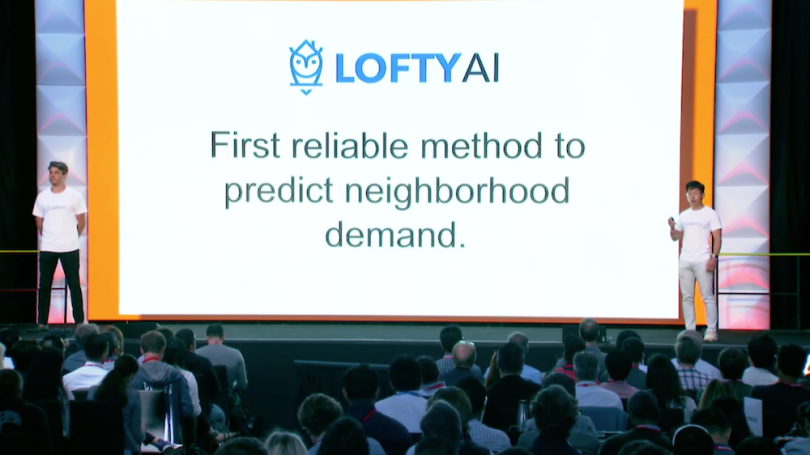 Real estate technology startup Lofty AI earned a pretty prestigious honor last year when it was named to Y Combinator's summer cohort, a seed accelerator whose alumni list includes Airbnb, Dropbox and Reddit. Lofty AI is hoping to find similar success with its data-driven approach to real estate investing. The company feeds both conventional real estate data and neighborhood-specific data (social media posts, business reviews, street view imagery) into a machine learning model to generate predictions designed to tip investors off to properties that are primed for appreciation.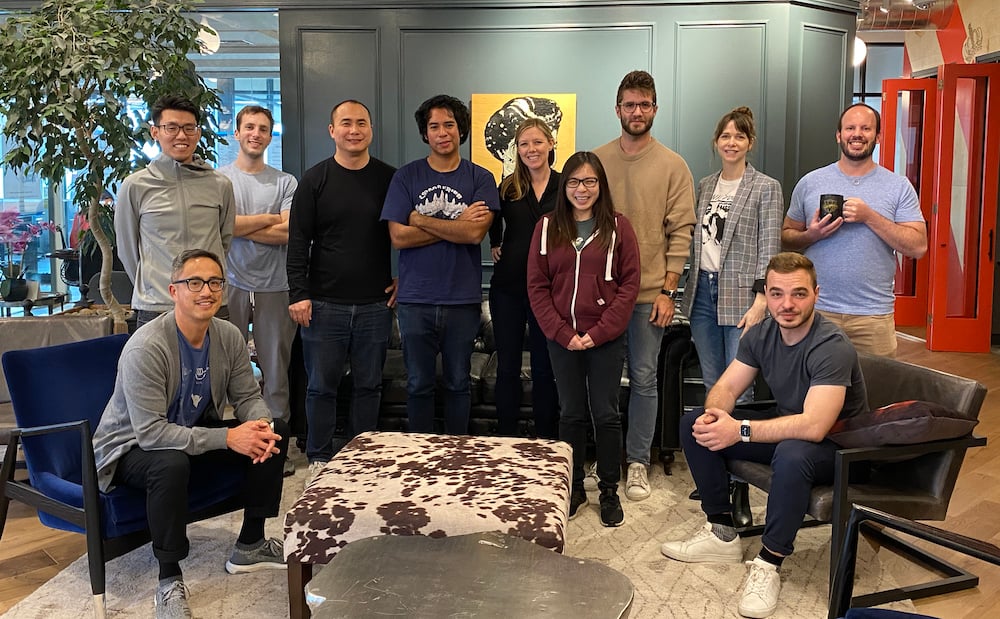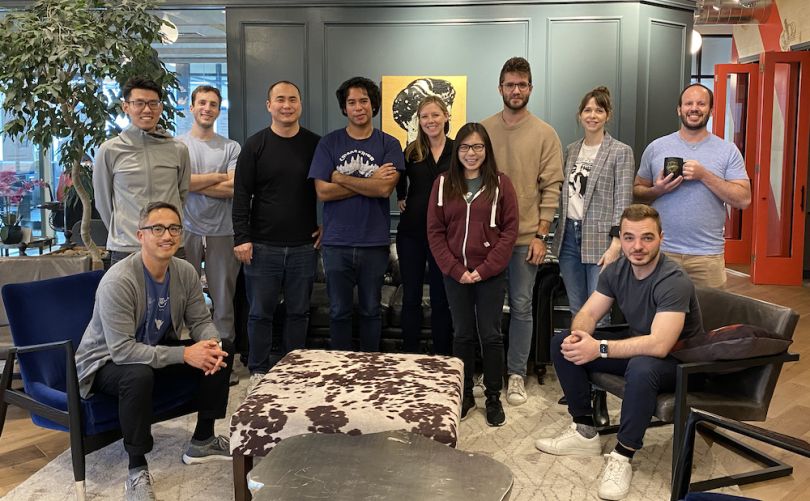 Lucidity isn't a crypto startup, but it's still generating a lot of buzz around its blockchain technology, which audits large digital advertising campaigns. Lucidity has created a standard set of rules for what constitutes a click and an impression — the definition of these metrics vary by the advertising vendor — and put it onto the Ethereum blockchain. Data is analyzed and anything that varies too far from the mean is flagged, which allows companies to dig deeper and see if their ad dollars are being spent on bogus campaigns. Lucidity raised $5 million in venture funding and counts Toyota, GameStop and ad agency The Richards Group among its clients.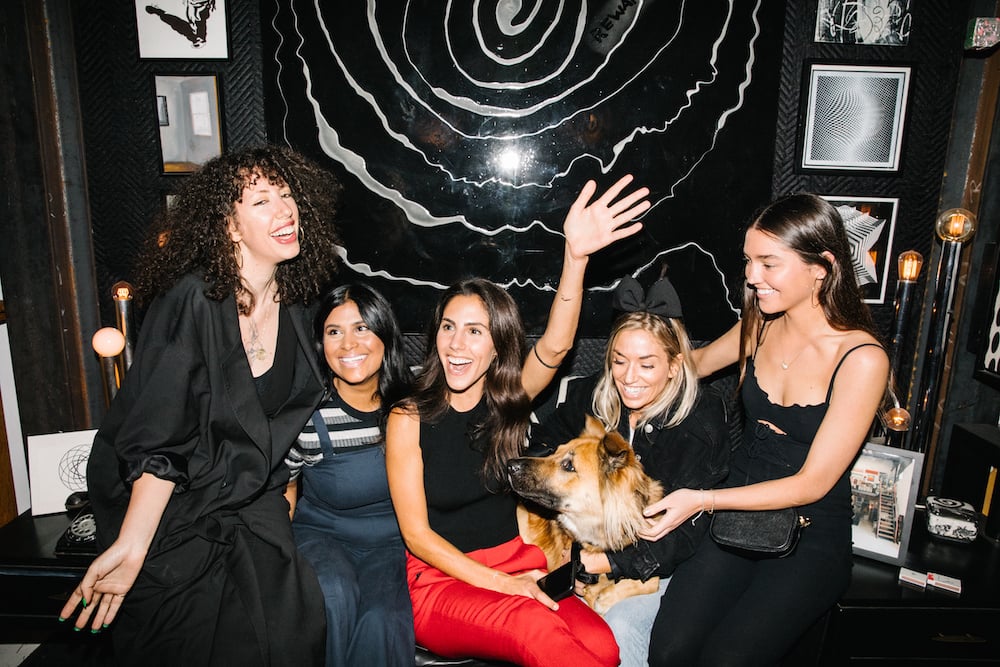 Miss Grass is a startup W Magazine called "the Goop of cannabis." The company sells a wide range of cannabis-based products, ranging from mint truffles to lubricants, and also creates content designed to inform consumers and highlight women in the industry. Co-Founders Anna Duckworth and Kate Miller told W Magazine they launched Miss Grass to "normalize cannabis." Investors apparently think Duckworth and Miller are on the right track. The company closed a $4 million funding round last summer.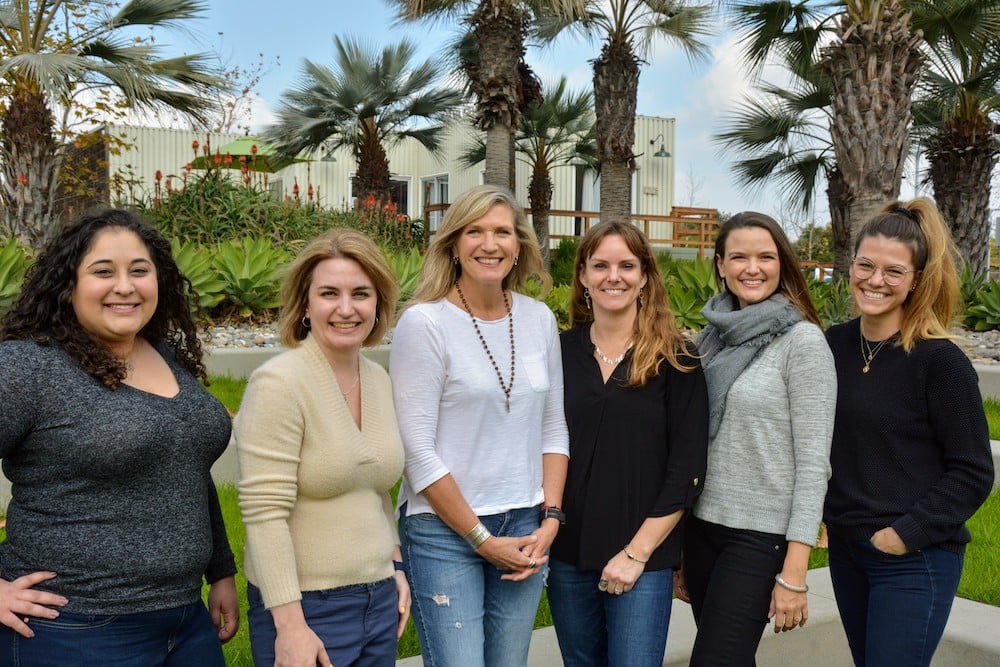 Humans hate going to the veterinarian's office almost as much as their furry friends. Technology hasn't really done much to improve the experience either. Enter Modern Animal, which offers pet owners memberships that grant unlimited visits to any Modern Animal clinic and 24-hour access to the company's medical team. Appointments, medical records and invoices are all managed using a mobile app, and the company even offers telehealth appointments. Modern Animal was founded by Steven Eidelman, who co-founded the pet technology company Whistle Labs, which was acquired by Mars Petcare in 2016. Modern Animal has raised $13.5 million in funding and will open its first clinic in Los Angeles in early 2020.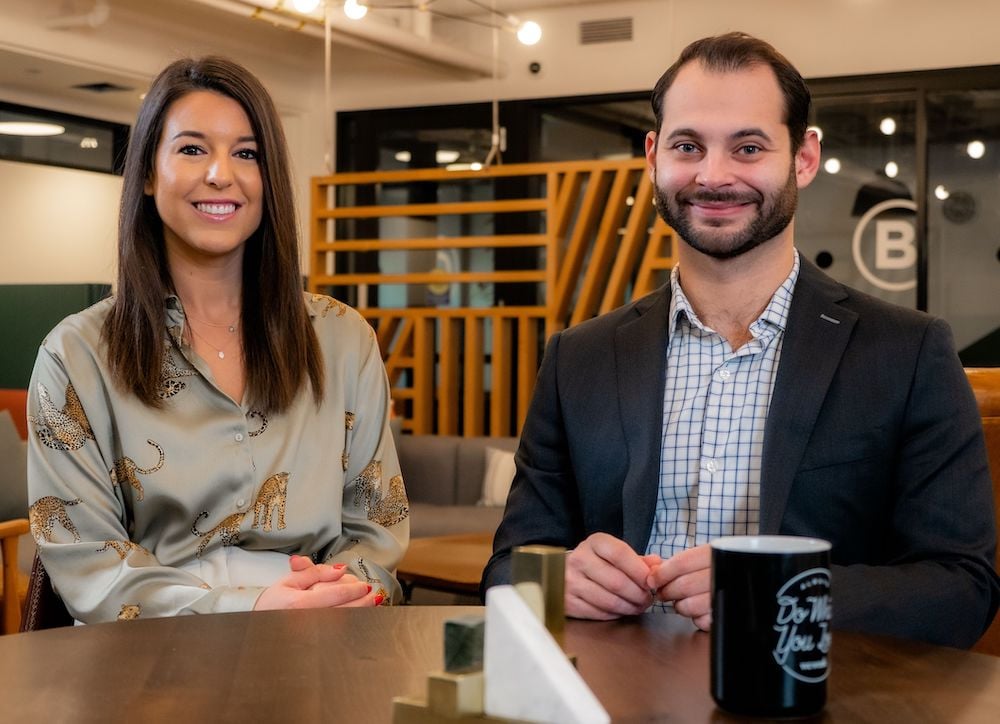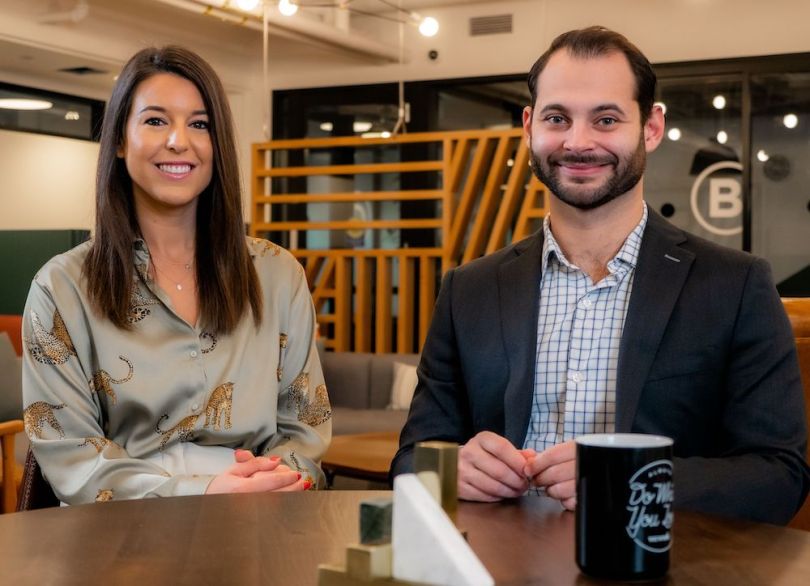 According to digital marketing agency Wolfgang Digital, mobile devices account for 53 percent of e-commerce traffic but just 32 percent of revenue. Nacelle wants to narrow that gap. The young startup — the company launched in April 2019 — uses headless progressive web app technology to load e-commerce sites faster on mobile devices. The process is complex, but what it basically boils down to is creating a mobile site that loads all at once and never again.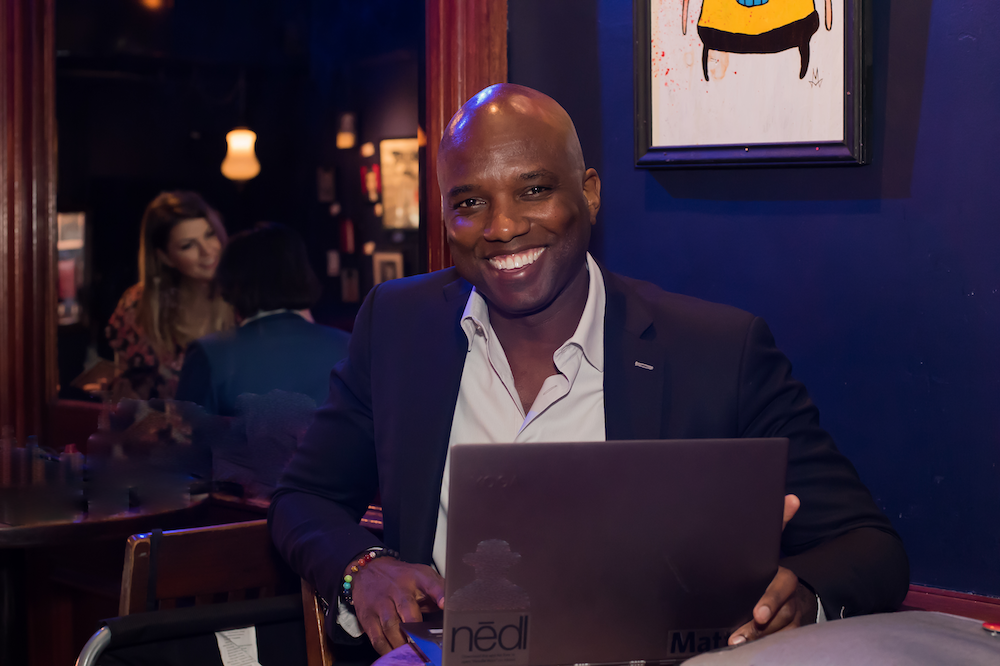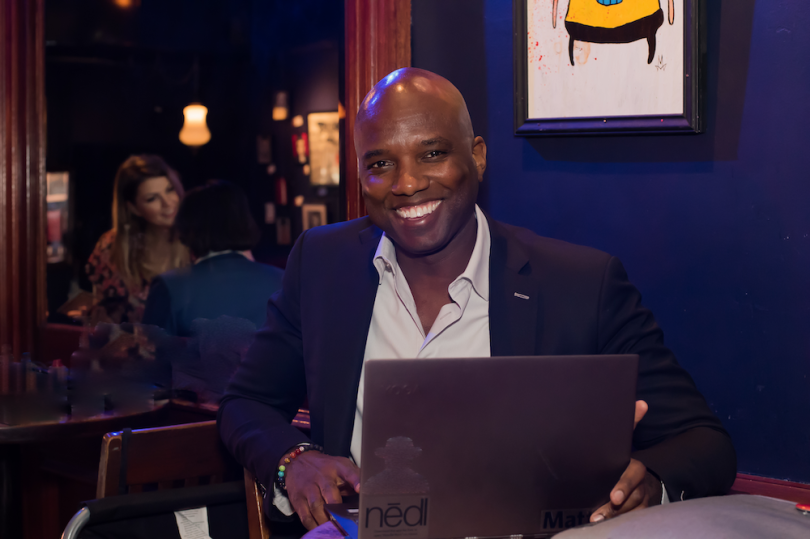 As a member of the team that developed the original iHeartRadio app, Ayinde Alakoye knows a bit about the radio business. His new startup, nēdl, is an app that lets users search live radio broadcasts and podcasts for specific songs and subjects using keywords. In addition to its search function, nēdl also lets users "go live" and create their own stations. The company has raised $1 million in funding, and according to the Los Angeles Business Journal, it's going after $2 million more from a group of investors that includes Mark Cuban.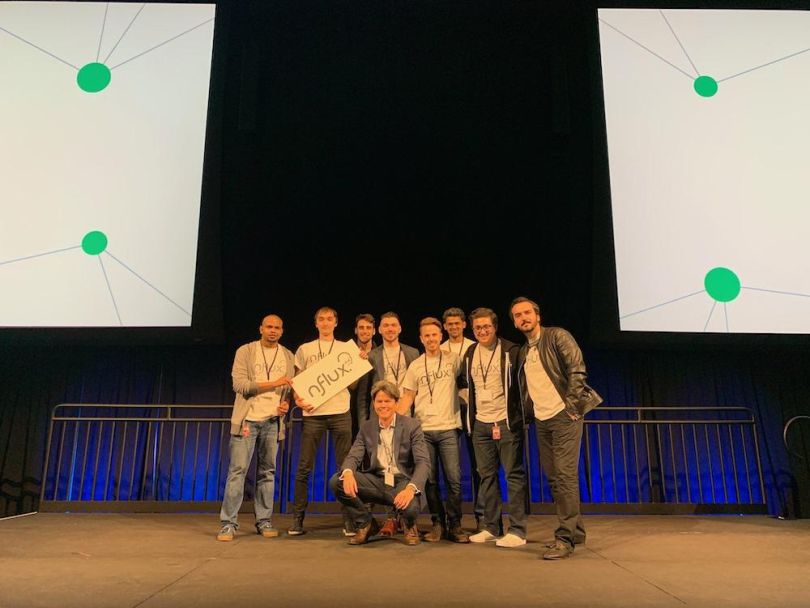 Very few startups can say they're backed by both Amazon (through its Alexa Fund) and NASA, but nFlux AI is one of them. What's got Jeff Bezos and Houston so excited about this LA company is the scope of the problem it's trying to solve. The nFlux AI Ask Engine is designed to make sense of unstructured data, whether it's text, audio or video. The company says the technology can be used to do everything from answering a specific question about a character in a 1,000-page book to alerting a mother when her child is crawling out of their crib.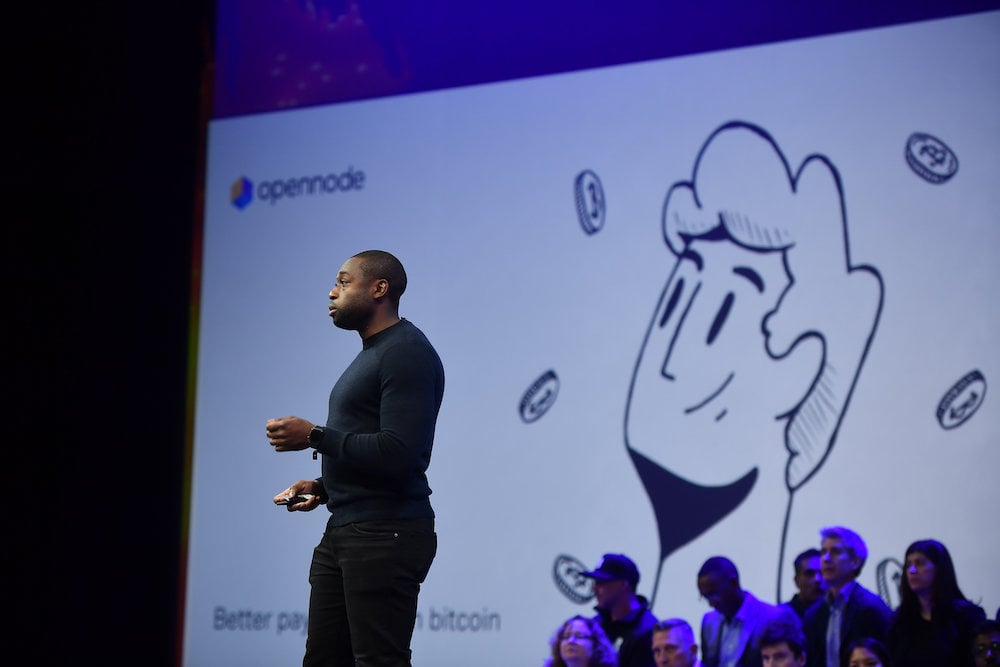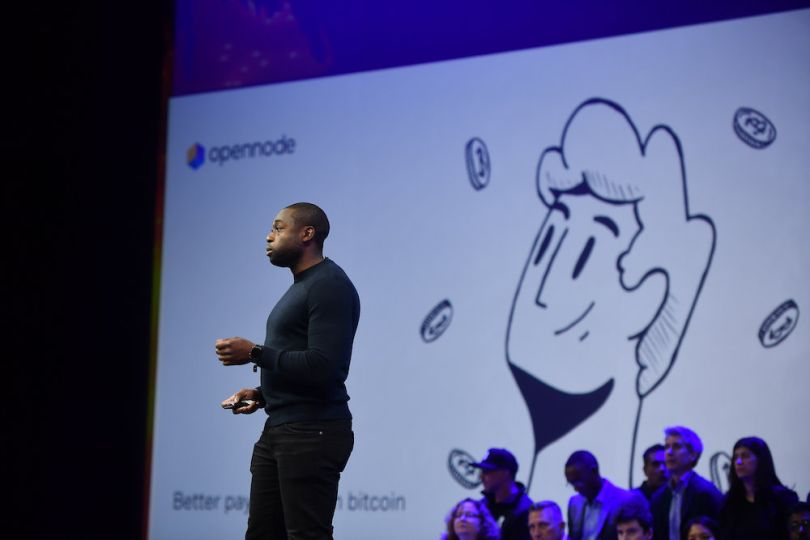 Despite all the hype around cryptocurrencies, not many businesses let you pay for purchases with Bitcoin, Litecoin or Dogecoin. To change that, OpenNode has developed technology that leverages the Lightning Network, which was designed to more quickly process Bitcoin transactions. Its plug-ins and APIs enable businesses to accept Bitcoin for everything from purchases to paywalls and interactions. The company has caught the eye of venture capitalist Tim Draper — you might know him as the chief proponent of the plan to split California into three states — who invested $1.25 million in the startup in December 2018.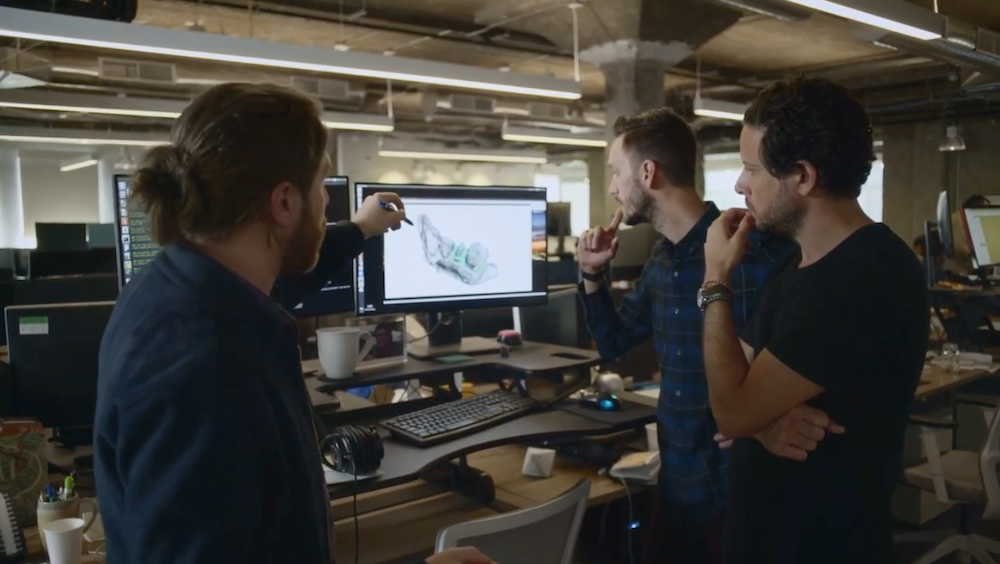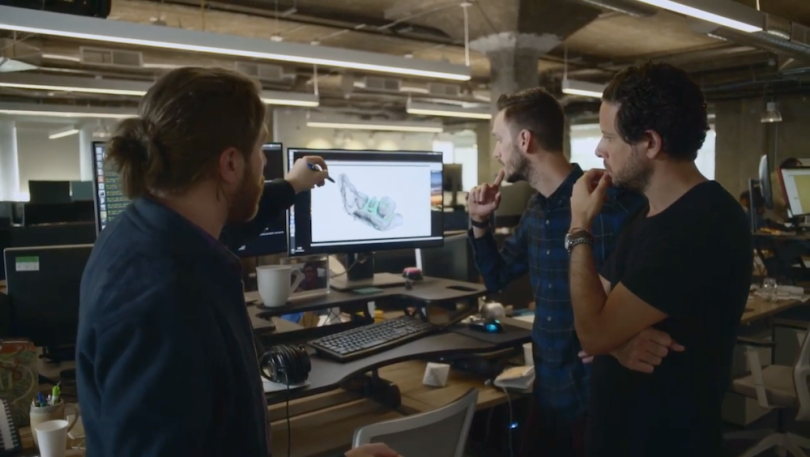 It's not hard to find a healthtech or AI startup in Los Angeles. That said, there aren't many companies out there like Pearl, which is using computer vision — feeding thousands of annotated oral x-rays into a neural network — to help dentists quickly and more accurately identify everything from cavities to gum loss and faulty fillings. Pearl was spun out of adtech startup GumGum and has raised $11 million.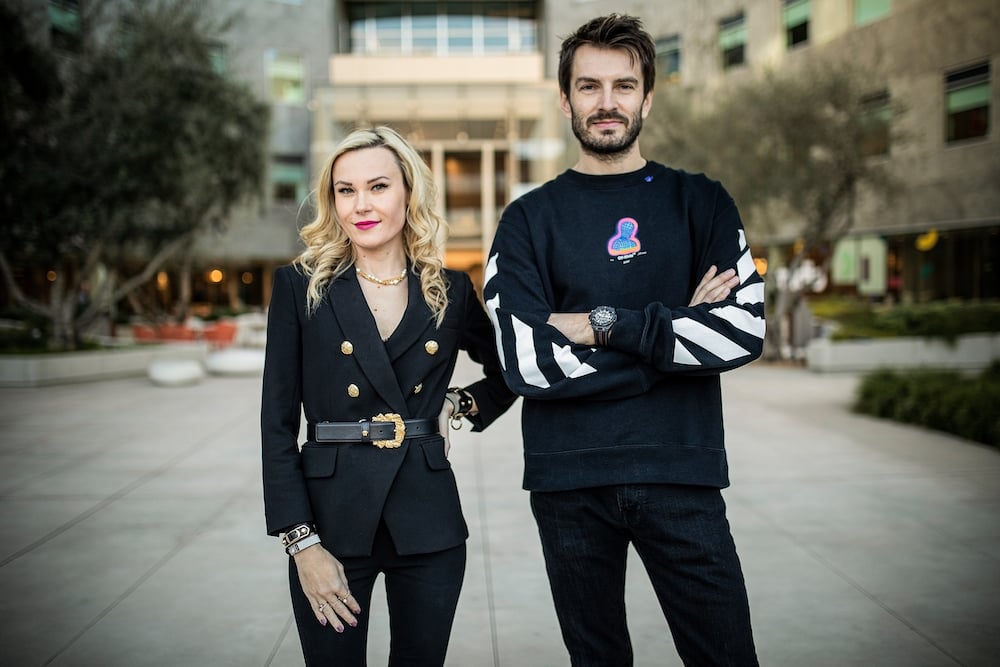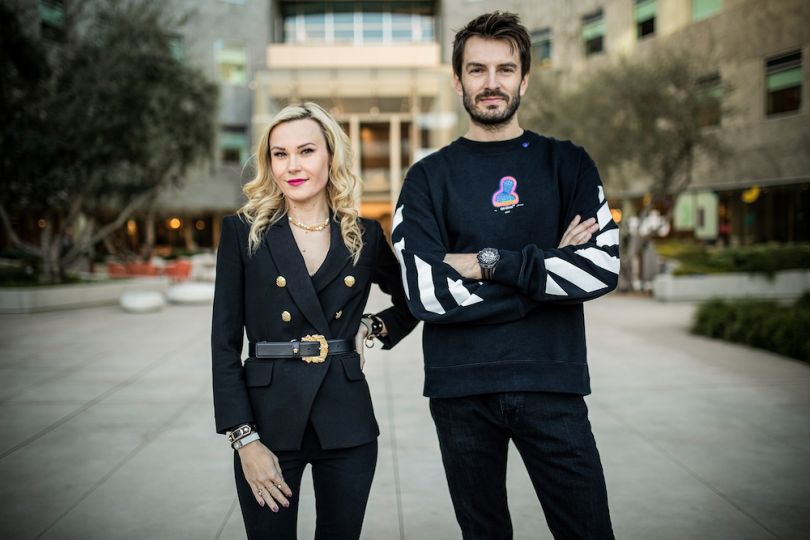 There's a reason why some podcast advertisements sound awkward or forced: Connecting the right brand with the right podcast is easier said than done. Podcorn's platform uses a relevancy algorithm to help brands reach the right listeners and to enable indie podcasters to monetize their productions more easily. The startup was founded by Agnes Kozera and David Kierzkowski, the duo behind YouTube influencer marketing platform Famebit, which was acquired by Google in 2016. Podcorn raised $2.2 million in seed funding last summer, and in an October interview with AdExchanger, Kozera said the platform has over 1,000 podcasters and 100 advertisers on its waitlist.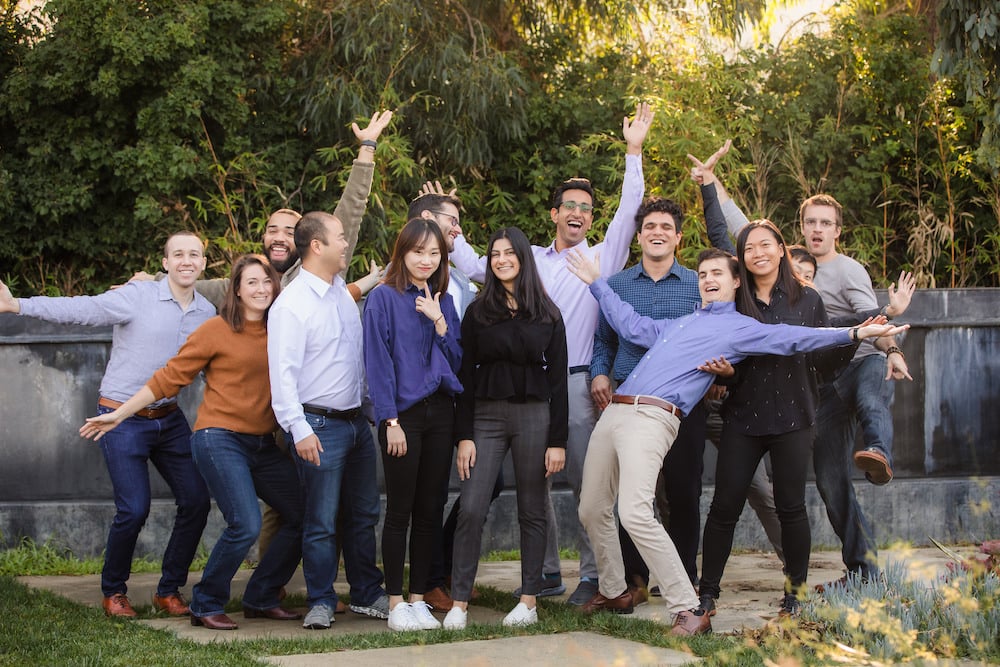 Retina is just three years old with a full-time team of nine, but the company already counts Dollar Shave Club, DSTLD and Ritual among its clients. The startup's strong start is due to its technology, which uses AI and machine learning to help companies better understand who their most high-value customers are and how to market to them. Retina has raised an undisclosed amount of seed funding from Comcast Ventures, among others. The company is hiring across the board, with the majority of open roles on its data team.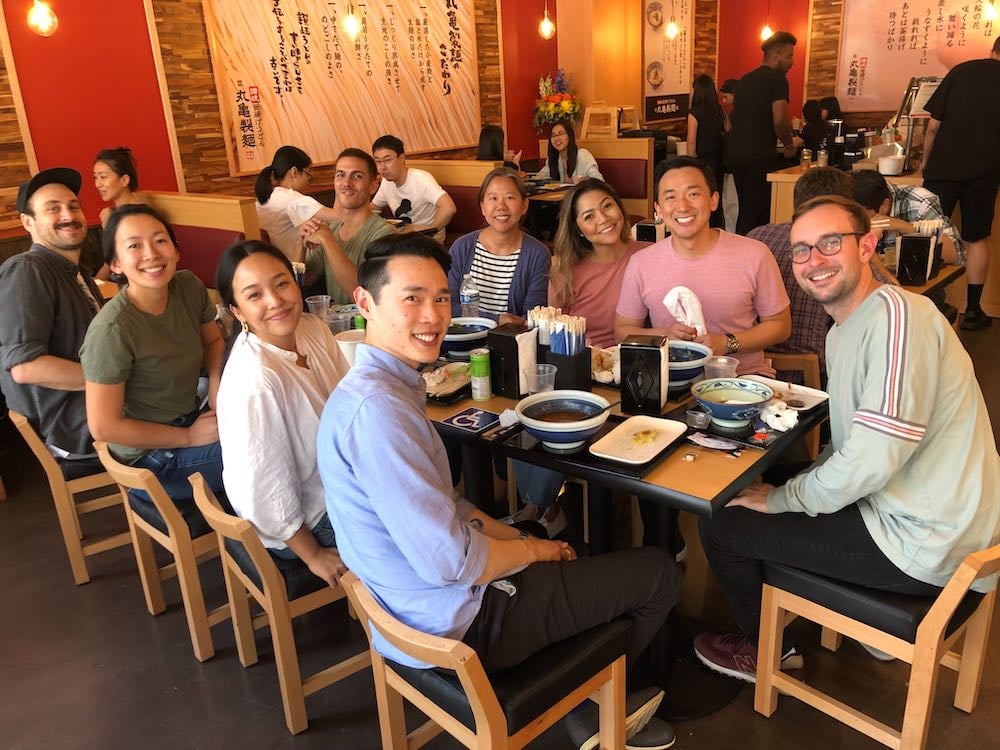 The future of medical tests could be smartphone-based, if Scanwell Health is any indication. The startup has developed an app that, when paired with a mail-order testing kit, can tell a person if they have a urinary tract infection in as little as two minutes. The company recently partnered with Lemonaid Health to ensure that those with positive tests can quickly see a virtual physician or nurse practitioner who can prescribe antibiotics. Scanwell Health was a member of Y Combinator's summer 2018 cohort and has raised $3.6 million, which includes a $3.5 million seed round that closed in November 2019.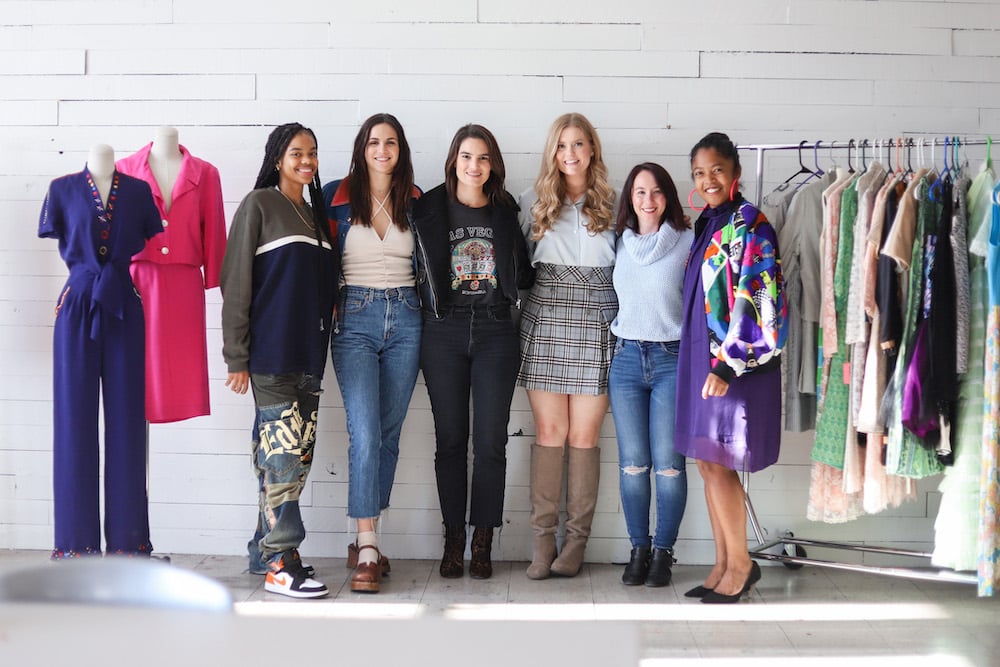 Thrilling is coming off a pretty big year. The e-commerce startup, which operates a marketplace for vintage clothing sourced from shops around the country, collaborated with Janelle Monáe's stylist Ali Mandelkorn and Goodwill Southern California on a limited-edition collection to benefit the thrift store chain. The startup was also a member of the fifth cohort of the BMW-backed Urban-X accelerator program. Shortly after Urban-X wrapped, the company announced it raised $2.1 million in funding from Congruent Ventures.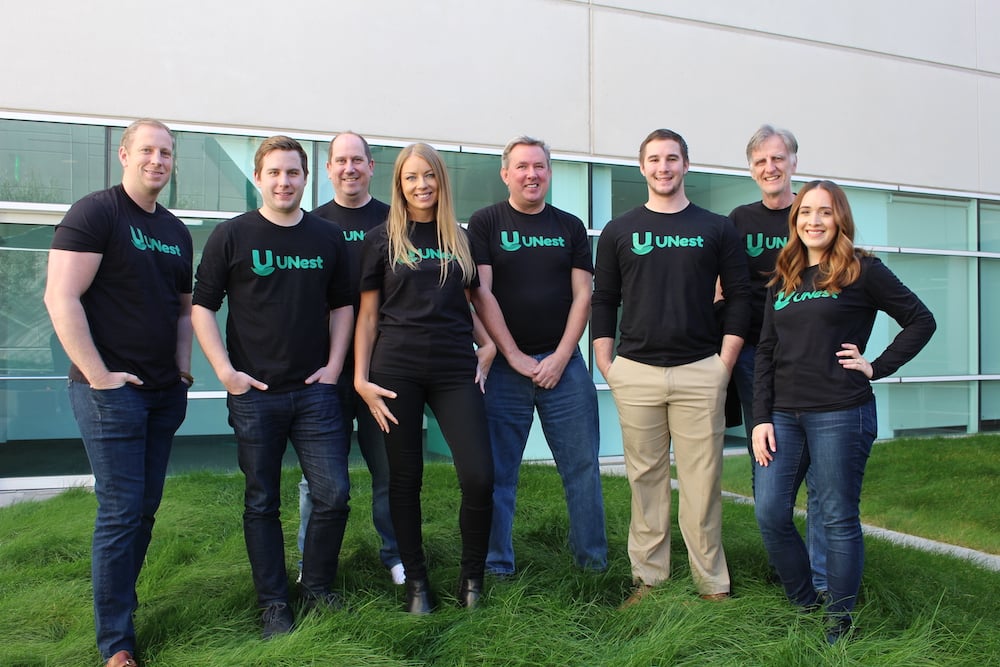 According to an Edward Jones survey, only 29 percent of Americans know what a 529 college savings plan is. Even those who know about the state-sponsored savings program, which gives parents tax benefits in exchange for putting away money for their children's tuition, might not know how to set one up. U-Nest was launched to simplify the process of setting up a 529 savings plan. Instead of filling out paperwork, parents download the U-Nest app, set a savings goal and choose their monthly contributions, with friends and family able to contribute as well.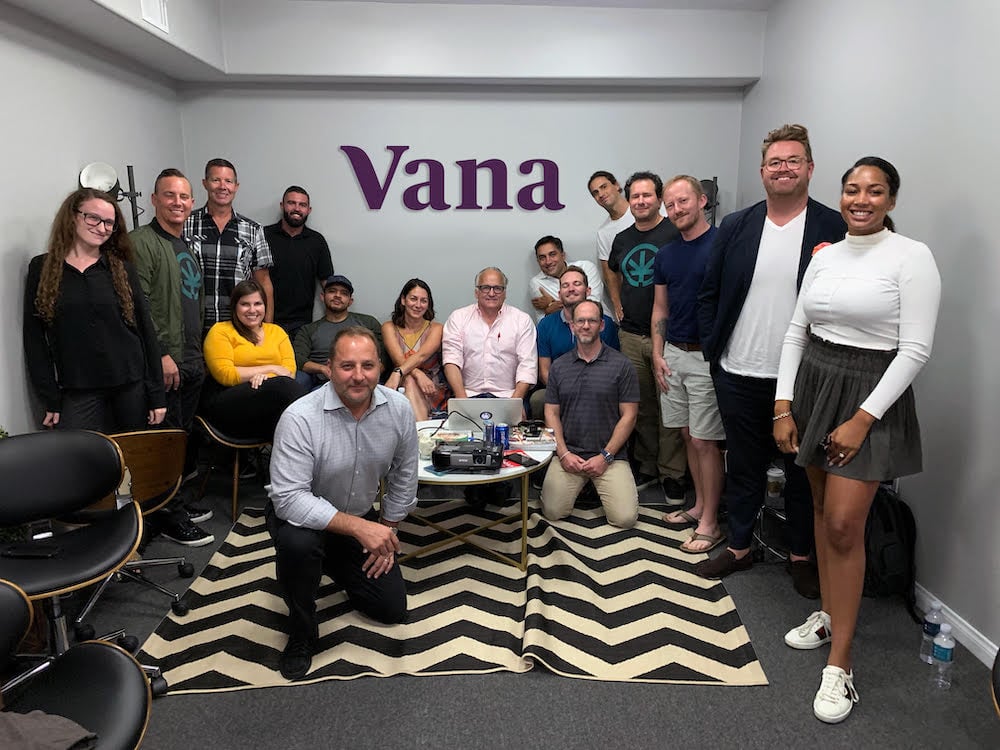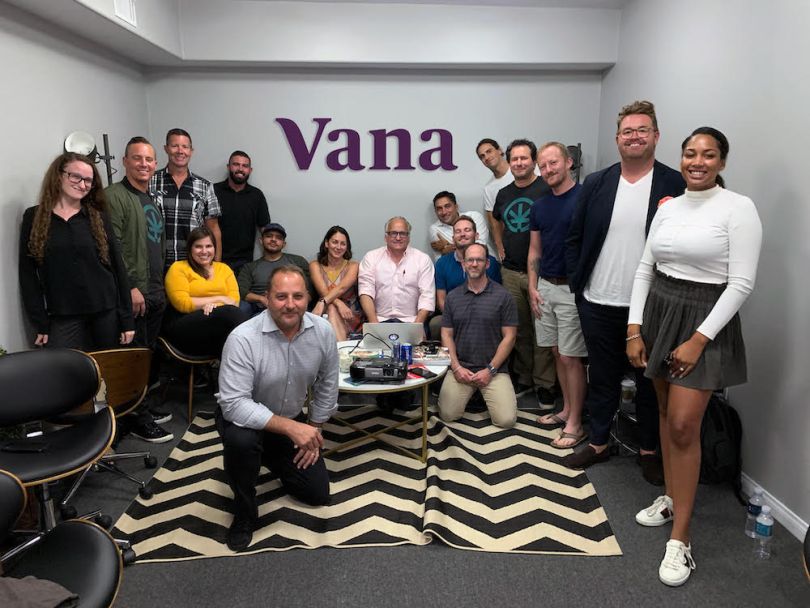 Local media buying agency Dash Two projected that cannabis advertising spend would hit $2.26 billion in 2019 — and that's considering the many advertising laws cannabis brands have to follow. Vana Technologies, which rebranded from "Muncheez" in November 2019, has created a marketing platform that helps brands get in front of readers at USA Today, Thrillist, BuzzFeed and other media publications, all while ensuring their campaigns are compliant with state laws. In addition to ads, the company also hosts microsites for brands, runs an online shop and hosts a dispensary directory.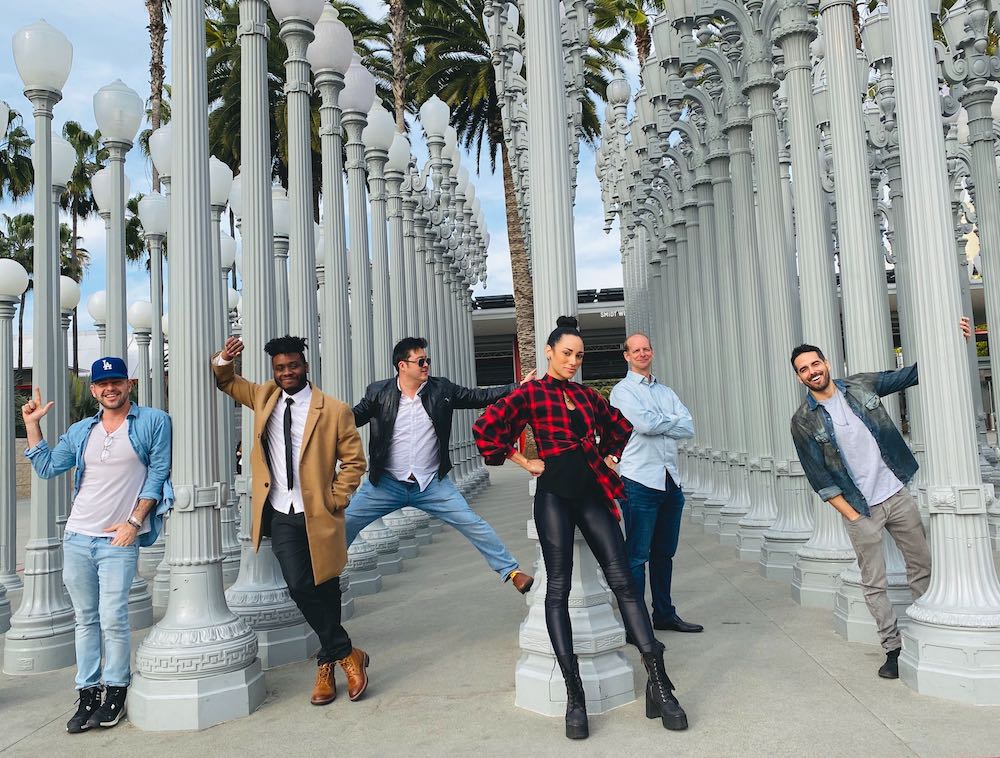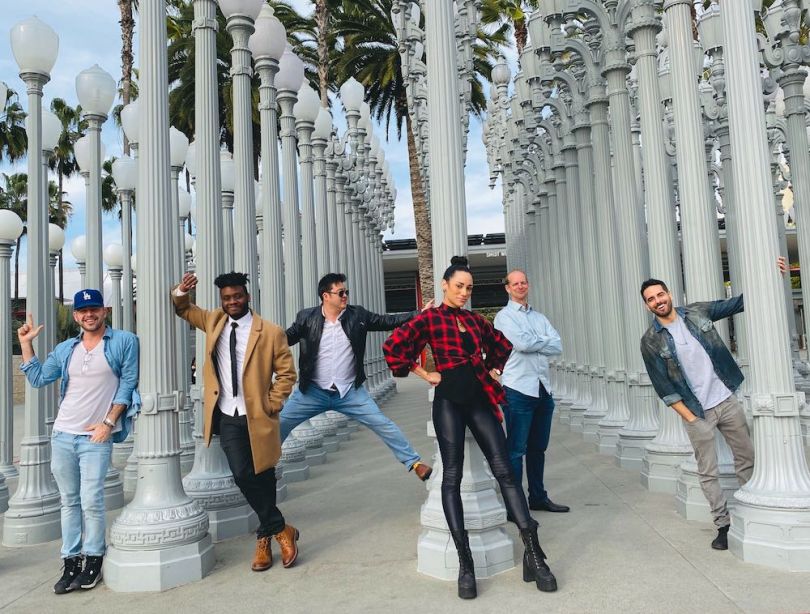 In many cities, a virtual reality startup would be considered unique. That's not the case in Los Angeles, though, which is home to a growing number of VR companies. Unlike many of those companies, Vantage Point isn't focused on entertainment or gaming. Instead, the company has brought VR to the world of HR in an attempt to make sexual harassment and diversity, equity and inclusion training more immersive and impactful. The company has raised $2.5 million in funding and says its clients include Fortune 500 companies, law firms and startups.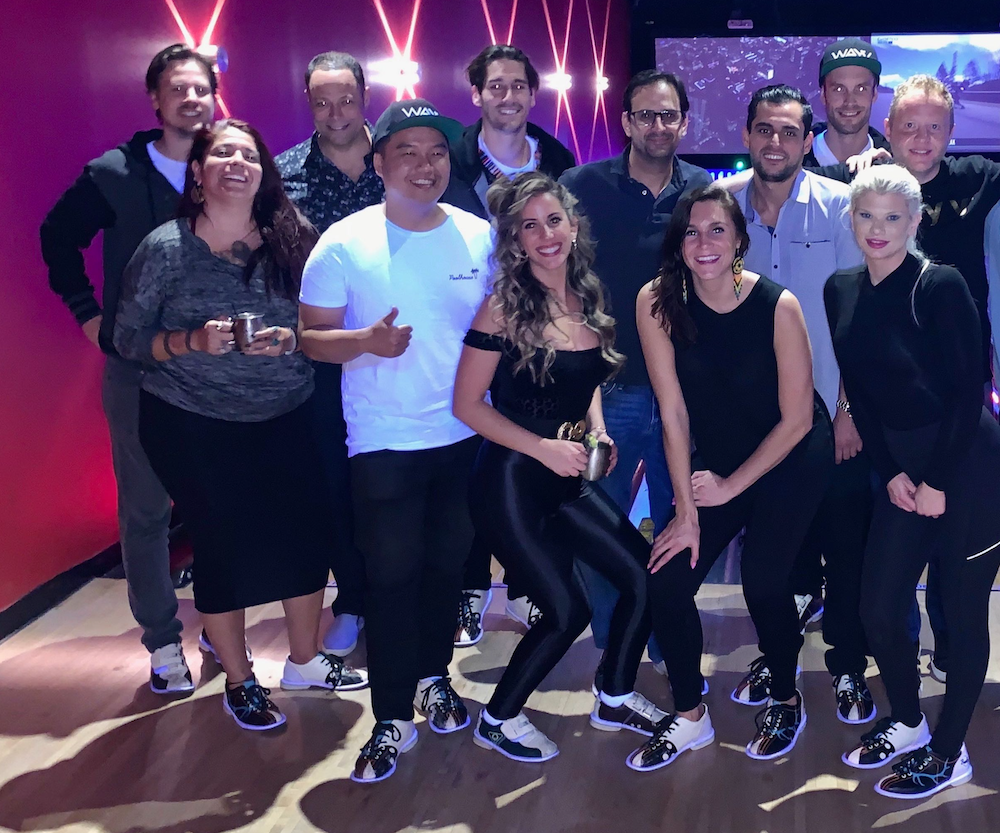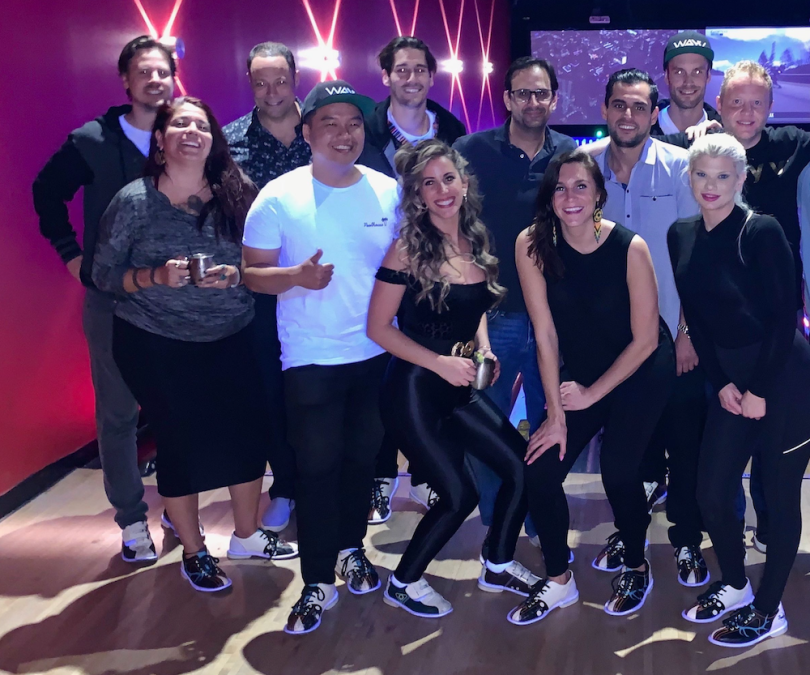 Wayv makes it easier for California dispensaries to keep their shelves stocked and for cannabis brands to grow their businesses. The startup's marketplace gives dispensaries the ability to order a wide variety of products from licensed brands across the state, handling all logistics and guaranteeing next-day delivery. Wayv was founded by Keith McCarty, Roie Edery and Aleksey Klempner — the trio behind the consumer-facing cannabis delivery company, Eaze — and has raised $5 million in seed funding. 
About Built In LA's 50 Startups to Watch in 2020
Once each year, Built In LA hand-selects startups that have the vision, team, focus and funding to drive innovation within the tech community. For our 50 Startups to Watch in 2020 list, we chose local companies founded within the past three years that we believe have positioned themselves for rapid growth and scaling in the year to come.