For decades, virtual reality was a clunky, geeky daydream, as well as a song by Jamiroquai. Today, it is a rapidly growing medium making waves in the wider tech, advertising and entertainment communities. 
Los Angeles, the home of the movie industry, has naturally become a major hub for the next revolution in storytelling. The VRLA Expo is a can't-miss event for the global VR trade, and the team behind it has built a strong local community, teaching classes to filmmakers who are eager to catch the next wave.
Top VR Companies in Los Angeles
Within
NextVR
Wevr
Vertebrae
Survios
Applied VR
The Virtual Reality Company (VRC)
Here are 12 virtual reality startups and studios in and around LA that are teaching Hollywood how to explore new dimensions.

What they do: Wevr started as a content producer and has moved on to release Transport, the first network of its kind that facilitates the creation and sharing of virtual reality content across devices and disciplines.
How it's changing VR: Being first-to-market gives Wevr tremendous leverage and influence, and the company has designed Transport for broad applications and appeal. An impressive $25M funding round in early 2016 doesn't hurt, either.
Founded: 2015
Funding: $41.7M

What they do: Venice-based Within, founded by photographer and director Chris Milk in 2014, has a platform of curated cinematic content available across all major VR headsets, as well as iOS and Android.   
How it's changing VR: Having forged partnerships with The New York Times, VICE, Apple, and the United Nations, among others, Within is playing a key role in the traditional media's exploration of VR, while also shaping mainstream perceptions of what the platform can do.
Founded: Unknown
Funding: $12.6M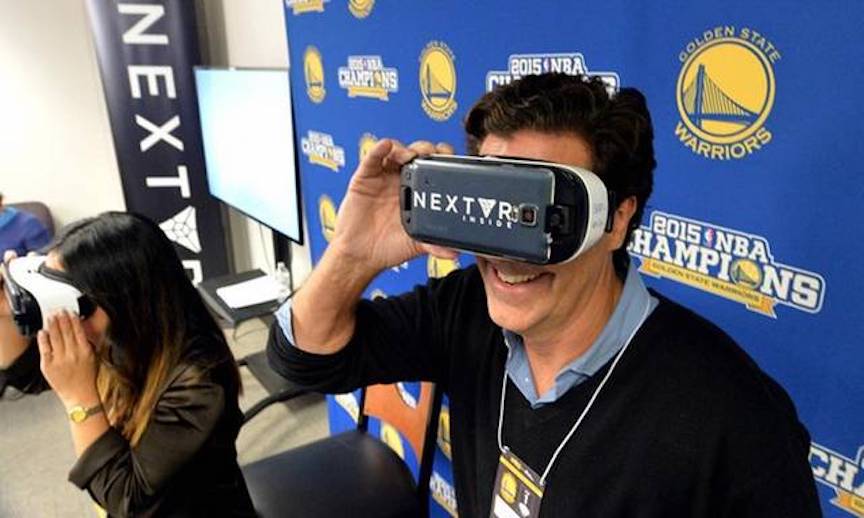 What they do: NextVR is a leading VR broadcaster, delivering sports and music experiences live and on-demand.
How it's changing VR: There's an enormous potential audience for VR experiences involving the Lakers or Rihanna, and NextVR has already proven that by pulling down one of LA's mightiest 2016 funding rounds. Having been around since 2009, it's practically an elder statesman in the VR space.
Founded: 2009
Funding: $110.5
What they do: Vertebrae helps virtual reality creators profit from their highly demanding work by designing 3D brand advertising experiences.
How it's changing VR: Vertebrae gives advertisers an on-ramp for VR, while also providing an avenue for a new wave of artists who have big ideas, but limited budgets.
Founded: 2015
Funding: $10M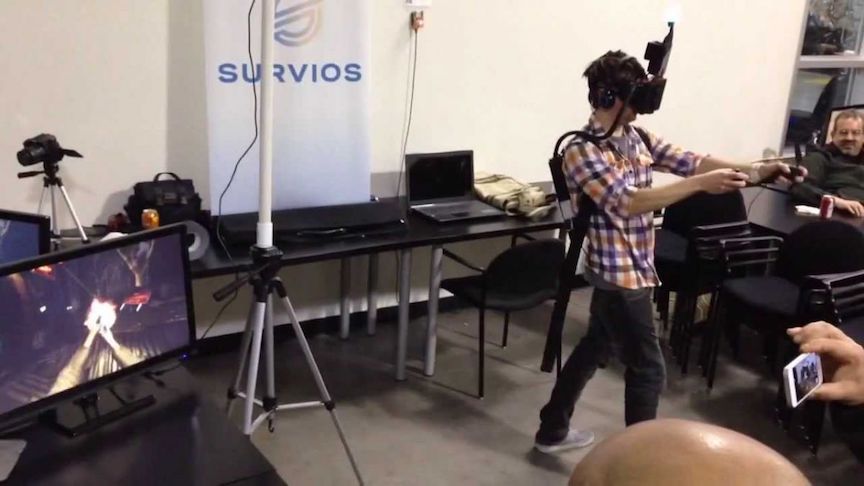 What they do: The VR studio Survios caters to fans of sci-fi and gaming who crave more immersive and more complex experiences. Its work blends whiz-bang effects and thoughtful storytelling.
How it's changing VR: Following the release of the action title Raw Data through Steam Early Access, and a funding round in the early days of VR's reemergence, Survios continues to grow as it develops new social multiplayer concepts.
Founded: 2013
Funding: $4M

What they do: Acclaimed Hollywood director and effects wizard Robert Stromberg founded The Virtual Reality Company in 2014, an LA-based studio that creates immersive stories for the VR platform. Since its inception, the company has raised a whopping $25M+ from VCs and entertainers such as Metallica's James Hetfield and director Stephen Spielberg.
How it's changing VR: VRC's best-known production is The Martian VR, a 20-minute immersive journey that provides evidence of why Hollywood's futurists are so excited about Stromberg's work and its potential influence.
Founded: 2014
Funding: $25.1M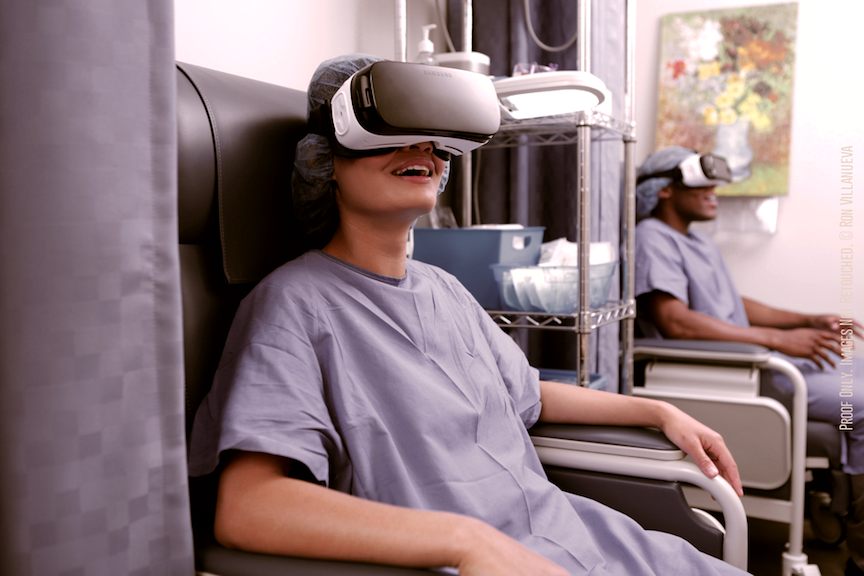 What they do: Applied VR was established by Lieberman Research Worldwide, one of the world's premier marketing research firms. It provides the first healthtech VR software, designed specifically for clinical settings and applications.
How it's changing VR: Virtual reality has remarkable potential for applications in healthcare. AppliedVR, whose work is anchored in heavy clinical and academic research, has built partnerships with world-class hospitals and universities, making it an obvious leader in a niche sure to flourish.
Founded: Unknown
Funding: Undisclosed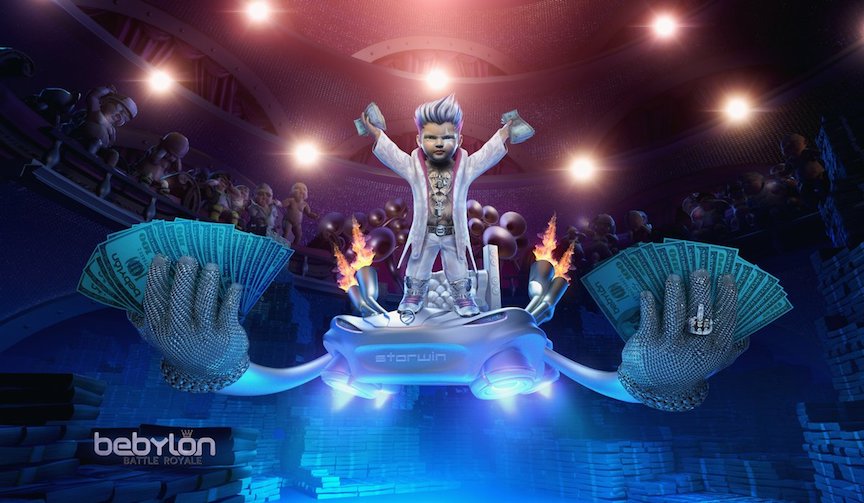 What they do: The studio Kite & Lightning blurs the lines between gaming and cinema, building technically and dramatically rich experiences, always with a keen eye for the absurd.
How it's changing VR: Kite & Lightning are among the auteurs shaping a potential golden age of gaming made possible by the wide adoption of consumer VR.
Founded: 2013
Funding: $2.5M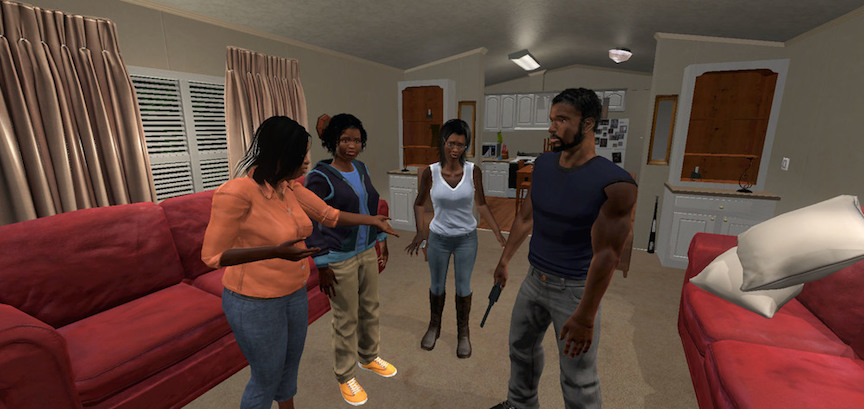 What they do: Co-founded by the in-demand speaker Nonny de la Pena, Emblematic Group is built on the idea that using VR and other immersive content technologies allows people to tell stories through physical movements. 
How it's changing VR: Emblematic Group is already a major influence on a rapidly changing journalism world, boasting partnerships with The New York Times, the Associated Press, and other major Fifth Estate outlets. Interpretative dance majors may end up with more cultural power than they expected.
Founded: Unknown
Funding: Undisclosed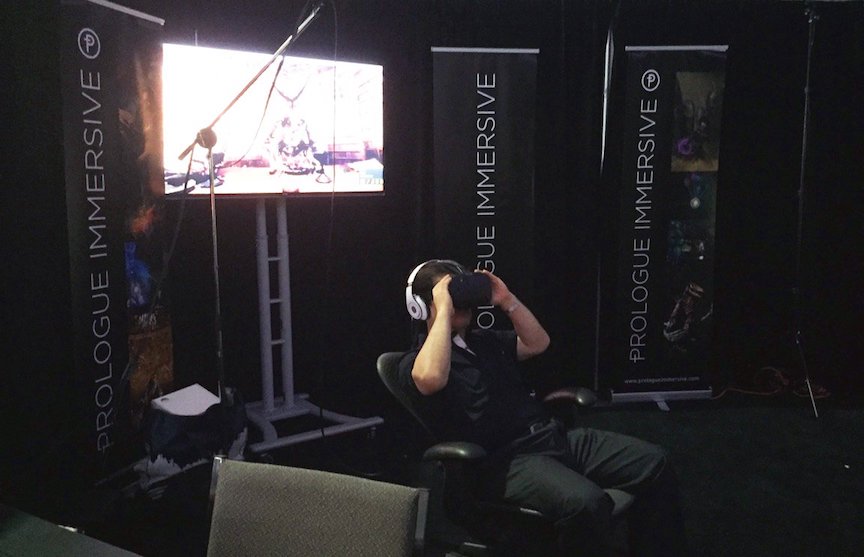 What they do: The one-year-old studio Prologue Immersive develops games, immersive experiences, and flashy data visualization tools with an aesthetic steeped in science fiction.
How it's changing VR: Prologue Immersive works with all the leading VR platforms, including Oculus Rift, Samsung Gear, Microsoft Hololens, Google Cardboard and more, ensuring its influence is not tied to the trajectory of any particular hardware. The studio is currently exploring VR applications in education and beyond.
Founded: Unknown
Funding: Undisclosed
What they do: Built by graphic and UX designers in Culver City, HTML Fusion's services and approach are geared toward its fellow startups, helping them launch new products into the VR/AR world.
How it's changing VR: As storytelling becomes deeper and richer, it's not just major brands that will have the resources to get in on the action. By working with smaller entrepreneurial clients, HTML Fusion helps keep VR/AR risky and fun.
Founded: Unknown
Funding: Undisclosed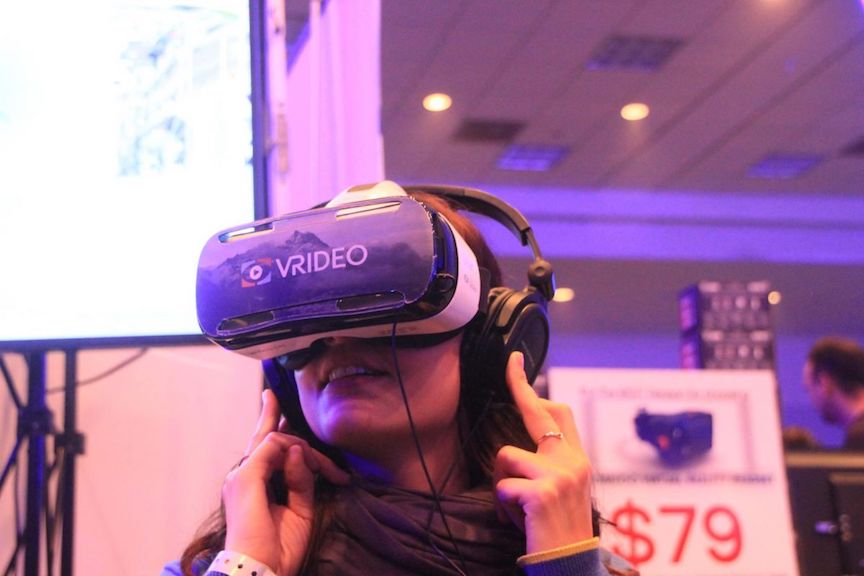 What they do: Vrideo is a mobile sharing platform for immersive virtual reality experiences.
How it's changing VR: Co-founders Kuangwei Hwang and Alex Rosenfield were featured in an enthusiastic 2015 LA Times feature about VR entrepreneurs chasing their futuristic dreams to Los Angeles, and they've built on that early buzz. The "trending videos" section provides a look at the variety of VR experiences already out there — sci-fi, extreme sports, live music, comedy and more — is evidence the technology may be going mainstream even more rapidly than its boosters anticipated.
Founded: 2014
Funding: $1.8M