The search for your dream job may still be ongoing, but the good news is that opportunities abound. LA tech companies are innovative, fast growing — and on the lookout for fresh talent.
Here are eight top companies hiring right now. Are you bold enough to make the leap? 
Social media network and dating app Grindr has been serving the LGBTQ community for close to a decade. Along with being one of the most popular apps of all time, last year the company launched Grindr for Equality, a collaboration with LGBTQ advocacy groups around the world. The initiative provides health and safety information and promotes justice within the community.
 
Headquarters: West Hollywood
The perks: Generous parental leave, flexible work schedule, free daily meals, stocked kitchen and casual dress.
Who they're looking for: "Remember, engineering isn't about the code you write. That's just the means to an end. Engineering is about the user. What matters most is how the product we deliver changes their lives. At Grindr, you get to work on a product that impacts the lives of users in the LGBTQ community." — Scott Chen, president and CTO
Tech toolbox: "Our tech stack is composed of native client applications, and our data layer includes Aurora, DynamoDB, S3, ElasticSearch. Service-oriented architecture is built with Java (8) and Erlang and our server application framework is Akka. We also have our own Hadoop cluster as our big data solution. For CI/CD we use Jenkins and Travis and for our messaging protocols we use XMPP and AMQP, our messaging brokers we use RabbitMQ. We also design, develop, and test versatile microservices for a cloud-based environment. For testing, we do unit and integration testing." — Grindr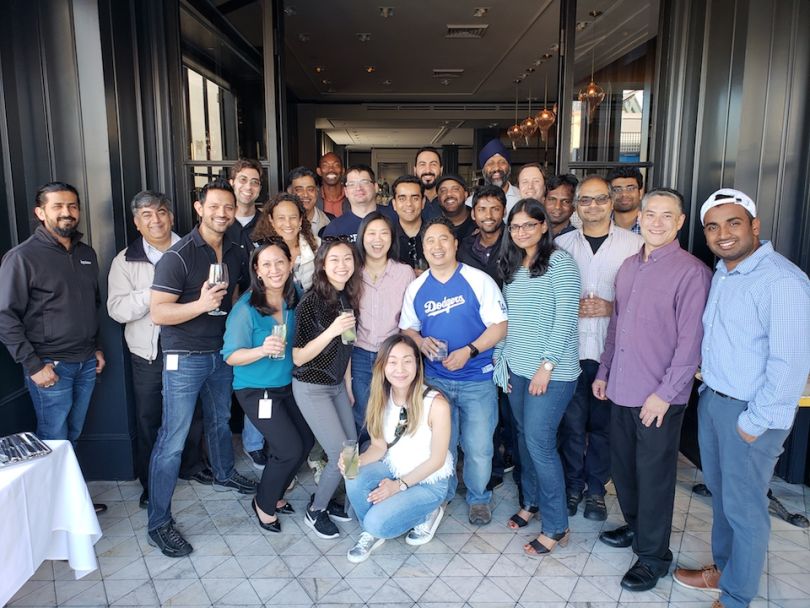 An early arriver to the LA tech scene, LegalZoom's platform gives users access to professional legal advice in a way that's easy to understand. LegalZoom's marketplace of legal professionals serves as a source on everything from starting a business to estate planning.
Headquarters: Glendale
The perks: Pre-IPO stock options, bagel Fridays, multiple company-sponsored events throughout the year, snacks, paid holiday and 401(k).
Who they're looking for: "We look for technical ability, communication skills and passion when hiring new engineers. If you want to make a difference, think outside the box, challenge the status quo, and are excited to play both mentor and mentee, you will fit right in." —  Sam Mansukhani, director, engineer web
Tech toolbox: "LegalZoom uses a variety of technology. We employ a best-in-breed approach that does not tie us to a single platform but allows us to get the most out of the myriad of choices in the marketplace. Our core functionality is based in the latest version of .NET, PHP and Java frameworks. We compliment this with the latest version of Angular, Swift, Kotlin and modern JavaScript (ES6) on the front end. We utilize a number of different cloud technologies for different purposes (Azure, AWS, GCP) based on technological fit and business need. We use Drupal 8 as our CMS platform. Our CI/CD pipeline runs on Docker and Jenkins." — Chris Capriccio, senior director engineering, mobile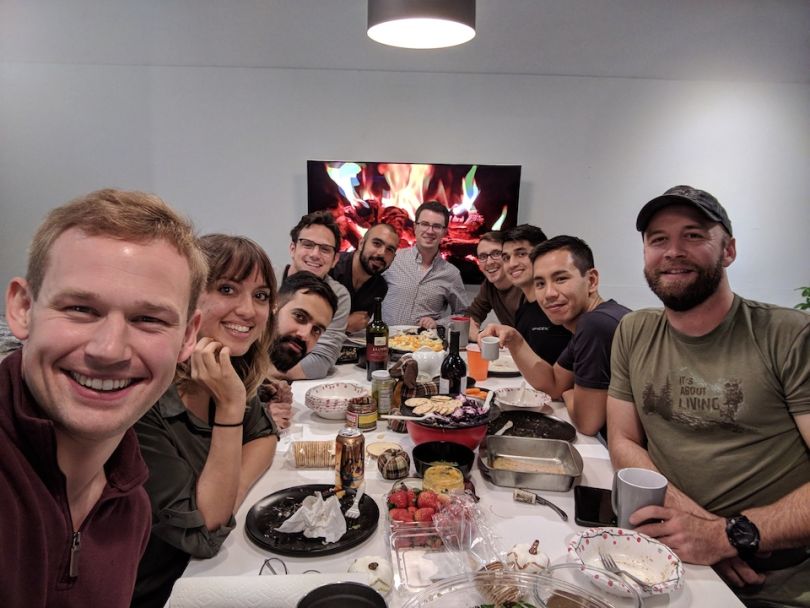 The future is now at aerospace pioneer Relativity Space, which has created an autonomous rocket factory thanks to the magic of 3D printing. The company has one the largest metal 3D printers in the world, boasting the ability to produce a rocket from material to launch — in under 60 days.
Headquarters: Inglewood
The perks: 100 percent health premium coverage, dental and vision coverage, pre-IPO stock options, free drinks and snacks, 20 paid vacation days and 401(k).
Who they're looking for: "Relativity was founded on the belief that people crave a fantastic future that pushes the boundaries of what we dream is possible. We want to hire people who want to be part of this journey to break the barriers of space." — Tim Ellis, CEO
Tech toolbox: "We have a great partnership with ANSYS to assist us in analyzing our designs made for 3D printers. We also use Creo and Windchill for design and version control." — Relativity Space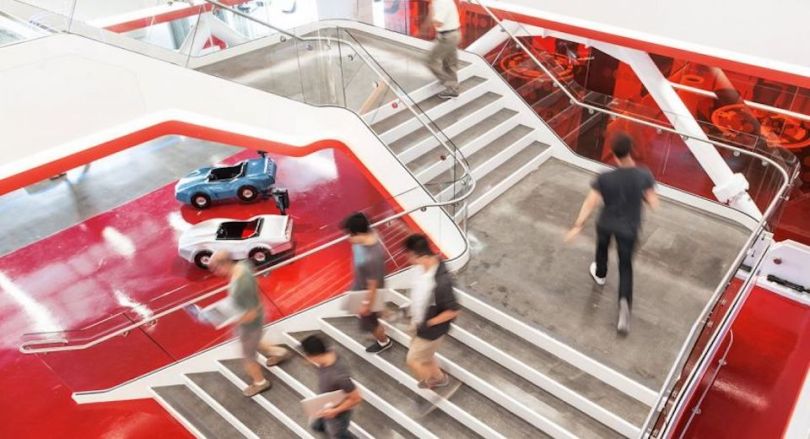 Edmunds began business as an ink-and-paper car catalog publisher, but the company has since evolved into a digital powerhouse that's dedicated to making the car-buying process as simple as possible. Its website uses machine learning to connect prospective car buyers with the right dealerships, while also helping dealers and manufacturers identify the most advantageous ways to display their products online.
Headquarters: Santa Monica
The perks: 401(k) matching, generous parental leave, generous PTO, sabbatical, commuter benefits and tuition reimbursement.
Who they're looking for: "Edmunds aims high when we evaluate qualifications for future employees. A perfect engineering candidate has a well-balanced mixture of technical aptitude and commitment to solving difficult problems. A great engineer also looks for new opportunities to solve the challenges our team is facing. Combining this passion and drive with experience and talent is what drives our progress forward, having the right people in place is key to making this company succeed." — Edmunds technology recruitment  
Tech toolbox: "Edmunds uses a proprietary framework called Venom which is based on a blend of cutting-edge web technologies like React, Redux, Node.js, and MongoDB. Using AWS to host and maintain the infrastructure allows us to serve richer web and native user experiences with a smaller code footprint, and less technical overhead. We also use HBase, Airflow, and Spark to maintain our massive data lake." — Edmunds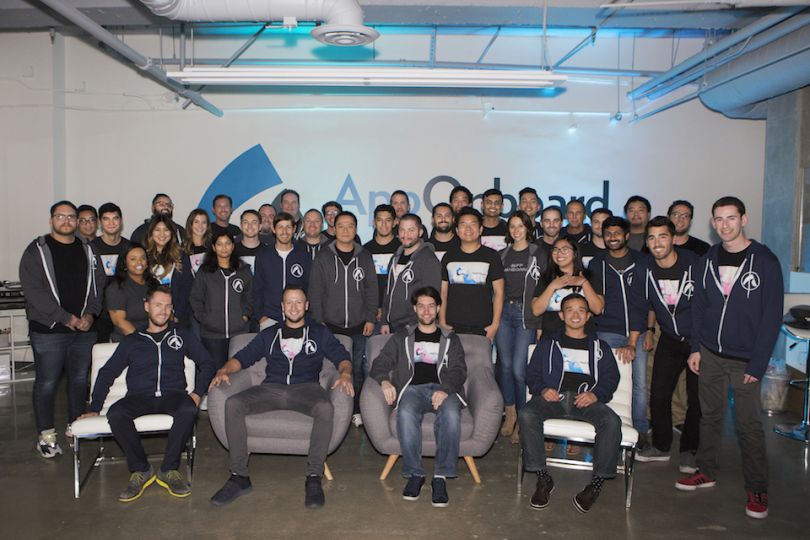 AppOnboard helps app developers onboard users in a more cost-effective manner. The company lets techies test their apps before a big launch and allows users to poke around the app before downloading. In April, the company announced that it raised $15 million in funding, which will be used to accelerate product innovation and hire technologists across the board.
Headquarters: LA
The perks: Company equity, flexible work schedule, generous PTO, game room, job training and conferences, and casual dress.
Who they're looking for: "If touching millions of users every day through technology that you help create is important to you, then AppOnboard is the place to be. Every day, our app demo platform allows people around the world to discover apps they love. We are looking for the best and brightest minds to join us today!" — Jonathan Zweig, CEO and co-founder
Tech toolbox: "We leverage our native mobile SDKs for iOS and Android to power Full-Fidelity Demos to users, giving them a chance to experience an app or game without a download. There is a lot going on under the hood to ensure the smooth delivery and analysis of these demos, including scalable microservices architecture (NodeJS), business logic represented in Neo4J and DynamoDB, analytics datastore (ElasticSearch), data-lake and warm data queries (AWS S3, Athena), and machine learning and reporting via R, Python, SQL and more. Our team has also developed web dashboards within React to help support internal reporting needs and visualize data for our external clients." — AppOnboard
Swell's impact investing platform allows users to invest in portfolios that are aimed at solving the global challenges we face today. Swell helps investors who want to change the world for the better by designing portfolios around investment opportunities like green tech, clean water and renewable energy.
Headquarters: Santa Monica
The perks: Flexible spending account, 401(k) matching, game room, company outings and stocked kitchen.
Who they're looking for: "We look for designers who are versatile in their skill sets, quick to iterate and easy to work with. We practice human-centered design at Swell, which puts us in front of users often, so it's important for us to be open to new design solutions that meet our users' needs at every step of the way. When you're working at a fast-paced startup like ours, it's important to be able to work quickly, wear many hats, and more than anything be humble and open to change." — Yasmine Molavi, design lead
Tech toolbox: "Our design team uses a wide variety of tools like Sketch, Adobe CS, inVision, Flinto, Framer and Webflow. We're also huge fans of sketching, which plays a key part in any design effort at Swell." — Swell Investing
Medely is an on-demand platform that helps healthcare workers, like registered nurses or lab technicians, find temporary work. The company functions like a digital staffing agency and also enables healthcare administrators to find the professionals their organizations need to best serve patients.
Headquarters: Santa Monica
The perks: Unlimited vacation policy, casual dress, company outings and stocked kitchen.
Who they're looking for: "We look for innovative and passionate individuals who take ownership of their work and are excited to solve challenging problems. We are excited about anyone with strong technical experience who works well in a team setting." — Carrie Follo, people operations manager
Tech toolbox: "Rails 5/Redux/Redis/PostgreSQL/React/React Native/AWS S3 and EC2." — Medely
Direct response marketing company Golden Hippo creates content for brands across multiple media platforms. The company places a focus on health and wellness — and this growing company is looking for new additions to its content team.
Headquarters: Woodland Hills

The perks: 401(k) matching, generous PTO, game room, company outings and casual dress.
Who they're looking for: "In my experience, what is good for the employee is good for the company. So here at Golden Hippo, we are looking for people who want to be here and who are proud to be Hippos, because if we are a good fit for you, you are probably a good fit for us. We believe in the power of speed of implementation. We foster ideas, so speak up when you have an idea! We believe in constant learning — if you are not learning every day at GH, you're probably not doing it right." —  Juan Carlos Ramos Paulino, HR director