AdTech + Automotive
Industry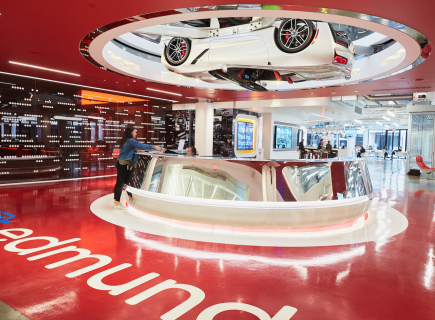 Hello, we're Edmunds
At Edmunds, we're driven to make car buying easier. Ever since we began publishing printed car guides in the 60's, the company has been in the business of trust, innovating ways to empower and support car shoppers. When Edmunds launched the car industry's first website in 1995, we established a leadership position online and have never looked back....
Why Work with Us?
At Edmunds, we wrote the book on empowered car buying. Today, we're driving innovation to make the process easier for shoppers and dealers alike. We do it with data, but we're powered by people and their passion to evolve the car-shopping experience. So we trust our talent to shape our future and inspire them to shape their own.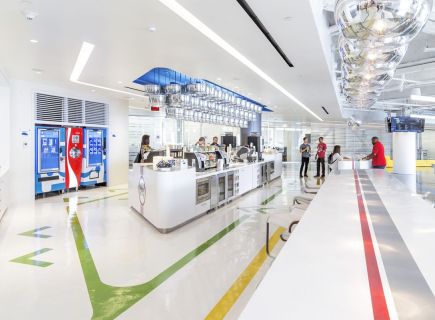 We are
Empowering,
Humble &
Collaborative
An Insider's view of Edmunds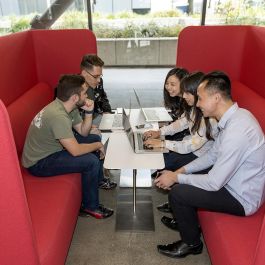 What's the vibe like in the office?
This is not your average corporate office. Everyone is friendly and welcoming. While we're here to get work done, not everything is all business. People here understand the importance of human relationships. Not only are we co-workers, but many of us are also friends, close ones even. To top it off, our office is fun and encouraging to take breaks!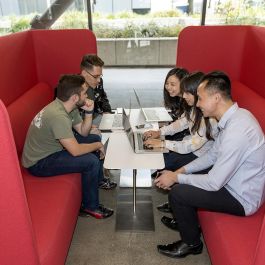 Denise
Technical Lead
What does your typical day look like?
Each day I start by building the Edmunds story from the ground up. Using our own unique reporting tools and in collaboration with our product, analytics and marketing team, I can speak to the value of Edmunds. Once this information is complied, I head out to meet with our dealer partners to go over program results, listen, assess their needs.
Chantal
Account Executive, Major Accounts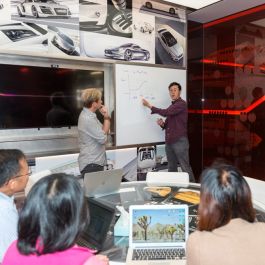 What makes someone successful on your team?
I have grown more here than any other company. I am fortunate to have had the opportunity to move between several teams. Each time, it challenged me to pick up new skills. Edmunds has a culture of continuous learning. In my time here, I have participated in study groups to learn: programming language theory, machine learning, and iOS development.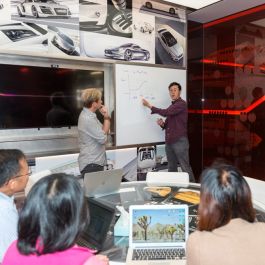 Carlos
Director, Digital Futures Engineering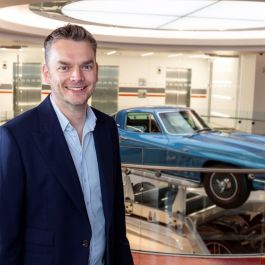 How do you empower your team to be more creative?
Great ideas are the heartbeat of the Edmunds editorial team and they can come from anywhere. Everyone is encouraged to contribute and we have regular feature meetings where concepts are presented, discussed and evolved. As Editor-in-Chief, I love to be challenged by an idea and it's hugely rewarding to see them come to fruition.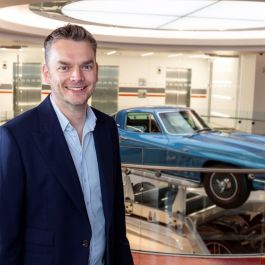 Alistair Weaver
V.P., Editorial and Editor in Chief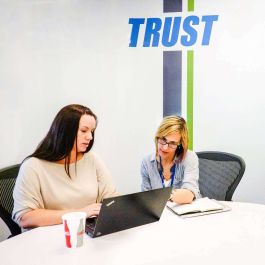 How has your career grown since starting at the company?
I joined Edmunds as an IT manager. Now, I manage a team of 100 employees supporting our B2B dealer business. In 18 years, I have grown beyond my own expectations. From the moment I joined the company, each of my professional needs were met. Continued learning, peer support, skills development and opportunities for advancement greet me every day.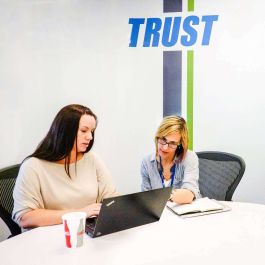 Katti
V.P., Dealer Operations
Where we are
Conveniently located at the Colorado Center, near the intersection of Cloverfield and Colorado.
Do you live by the philosophy, "The best way to predict the future is to create it"? Then Edmunds is the place for you. When asked, what I love most about Edmunds? "The People, Culture, and Leadership team." Everyone has a voice regardless of level.

Michael

Director of National Accounts

I've worked at Edmunds for most of my career. The culture is unmatched, great working environment and the best part are the people I work with. I come to work everyday knowing I'm going to learn something new.

Trevor

Director, Revenue Cycle
Technology we use
C#

Languages

Java

Languages

Javascript

Languages

Python

Languages

R

Languages

Scala

Languages

Sql

Languages

jQuery

Libraries

React

Libraries

Redux

Libraries

Twitter Bootstrap

Libraries

Express

Frameworks

Node.js

Frameworks

Spark

Frameworks

Spring

Frameworks

Spark

Frameworks

HBase

Databases

MongoDB

Databases

PostgreSQL

Databases

Redis

Databases

Dynamo

Databases