It's hard to believe it, but the LA tech community that we know today isn't even 20 years old. Though brands like Dollar Shave Club, Snap and Tinder are usually at the forefront of what we consider "Silicon Beach," there are a number of local companies that were founded more than a decade before them, and they're still thriving today.
To get a better idea of how the LA tech community has grown since the mid-1990s, Built In LA spoke with five of the most important tech companies to LA's tech scene.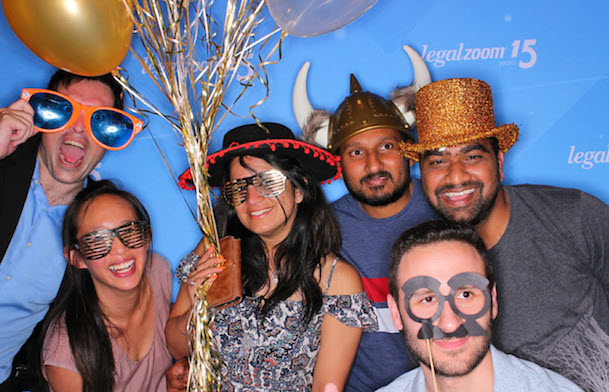 Founded: 2001
Headquarters: Glendale
Founded by prolific LA entrepreneur Brian Lee, LegalZoom burst onto the scene just as people were forgetting about the Y2K bug. The company's online marketplace for connecting legal professionals with those in need of legal services has firmly established itself as the leader in the space. In the 16 years since the company was founded, it has grown to become one of the most recognized legal brands in the U.S., according to Frank Monestere, President and COO of LegalZoom.
What's the story behind LegalZoom?
For us, putting the law within reach of millions of people is more than just a novel idea. Access to quality legal help is a basic fundamental right and it's our founding principle. Launched by Brian Liu, Brian Lee, Edward Hartman and Robert Shapiro in 2001 with the mission of democratizing law, we've evolved from self-help software to offering a full range of small business and personal services, and even owning a UK law firm. We combine cutting-edge technology, great customer care and a network of law firms to create innovative and affordable legal solutions that encompass everything from incorporating a business to obtaining a last will to consulting with attorneys across a variety of practice areas.
How has the company grown over the years?
We've come a long way since our early startup days in Hollywood. In the past 16 years, we've helped nearly four million customers with their legal needs and have grown to more than 1,000 employees with corporate headquarters in Glendale and an office in Austin. We've become one of the world's largest former of small businesses, the largest filer of trademarks and one of the most recognized legal brands in the United States.
How has the LA tech community evolved around LegalZoom? 
LA is the hometown of our founders and one of the most vibrant cities in the world. When we launched here in 2001, it was still a nascent tech hub that provided the perfect combination of talent and energy. The community has grown to include established companies and startups in all industries. We're excited to have been at the forefront of that booming transformation and look forward to the many great things we're still set to accomplish here. 
What's next for LegalZoom?
We're constantly working toward our mission of democratizing law, and every innovation we make is with the customer experience top of mind. Our focus remains on the needs of small businesses and families. We're expanding our services for small businesses to provide them with legal solutions tailored to their needs. We also continue to expand our network of attorneys and improve mobile access to meet the personal legal needs of our customers at every stage of their lives. We're excited about what we have in store.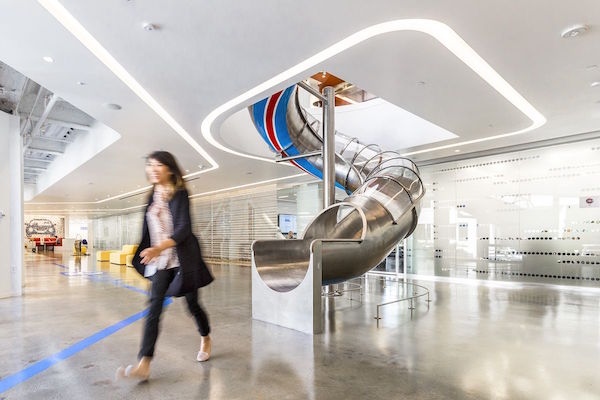 Founded: 1969
Headquarters: Santa Monica 
No, 1969 is not a typo. Edmunds was first created as an automotive pricing guide for prospective buyers when President Johnson was leaving office, but the company took on a more modern look in 1995 when it launched one of the world's first automotive information websites. Avi Steinlauf hasn't been with the company since 1969, but he has been with the company since 1998, seeing the company through an unprecedented period of transition. 
What's the story behind Edmunds?
Edmunds was founded in 1966 as a publisher of pricing guides to assist new and used vehicle buyers. As the digital revolution began to accelerate in the early-1990s, the leadership of the company saw its potential and pushed for Edmunds to position itself as the leader in this new online realm. As a result, Edmunds became the first company to post new car pricing data on the Internet in 1994. In 1995, www.edmunds.com launched and became the first automotive information website — before the automakers themselves had established their online presences. 
Edmunds was also at the forefront of mobile, providing vehicle pricing, car reviews and a dealer locator service to cell phones and digital assistants in 2000. The push to anticipate the future needs of car shoppers and be first to market with the latest technology is very much alive at Edmunds today and continues to drive our corporate strategy.   
How has the company grown over the years?
For most of its history, Edmunds was a very small company with a lean staff of less than 50. Hiring accelerated in the late-1990s as the Internet was adopted by the masses and the Edmunds audience grew. In 2010, Edmunds launched listings of new vehicle inventory on its site; used inventory quickly followed in 2011. This required a significant expansion of the company's sales and product teams, resulting in rapid hiring growth. Currently, Edmunds employs around 700 people who work in the Edmunds offices and in home offices serving local markets across the U.S. 
How has the LA tech community evolved around Edmunds?
Edmunds is kind of an "OG" in Silicon Beach, as the company celebrated its 50th anniversary last year. We've watched the tech community grow significantly around us in Santa Monica since 1999, which is inspiring and advantageous, as it's given us access to an incredibly diverse talent pool who bring new perspectives to our business. Diversity of thought and experience is incredibly important when you're trying to solve complex problems like Edmunds is, and the tech scene in LA is a great place to find that right now. 
What are Edmunds' immediate plans?
Edmunds is a one-stop shop for anyone looking to buy their next car, whether they're just starting to look or are ready to drive off the lot tomorrow. Twenty-five years ago, the emerging technology was the Internet, fifteen years ago it was mobile and now it's things like AI, chatbots and smart audience targeting. Identifying efficient ways to connect dealers and automakers with in-market car buyers creates a winning scenario that saves time and money on both sides of the deal. Edmunds is always trying to stay a few steps ahead of where car shoppers want to go, so we can be there waiting when they need us.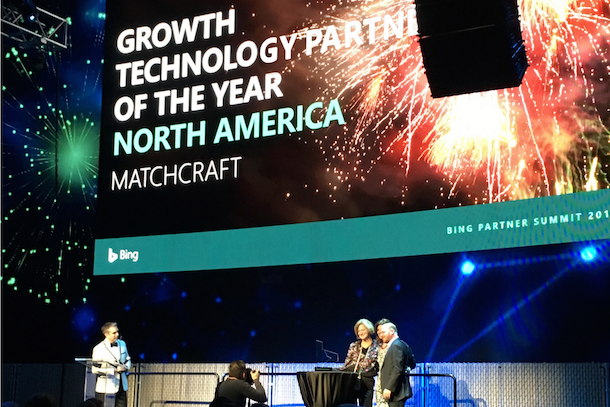 Founded: 1998
Headquarters: Santa Monica
Considering that it's been in business for nearly 20 years, it might not be appropriate to refer to MatchCraft as a startup. But that doesn't mean the adtech company has lost its scrappy mentality. MatchCraft's automated marketing platform helps small and medium businesses at a local level. Having weathered not one but two dot-com busts, the company has offices in Santa Monica, the Netherlands, Sweden, India, Brazil and Spain and boasts clients in 43 countries with campaigns in 23 languages. Built In LA spoke with CEO Sandy Lohr, CSO Dorab Patel and Director of Software Engineering Scott Kalter about MatchCraft's origins and what they're doing next.
What's the story behind MatchCraft?
MatchCraft was founded in 1998 in one of the co-founders' spare bedrooms in Santa Monica to be a real-time exchange between buyers and sellers of advertising. Our company name, MatchCraft, has a fun origin. The word "match" comes from matching up buyers and sellers, and the word "craft" comes from the idea of taking pride in our craftsmanship. So, "MatchCraft" equals "the craft of matching up buyers and sellers."
Back then, advertising was still done simply by buying and selling ad space for banner ads. MatchCraft became one of the first to work with post-click events. We were also the first to come up with the concept of eCPM (effective cost per 1,000 impressions), which allowed us to compare offers that were priced differently (e.g., by CPM, Cost Per Click, Cost Per Action or some combination of those).
How has the company grown over the years?
When search-engine marketing (SEM) came about, we focused on that. MatchCraft has since specialized in providing SEM at scale. Since 2004, we have focused on selling marketing technology and services to resellers or other aggregators.
What's next for MatchCraft?
We want to leverage the asset of Silicon Beach. Learning from our neighbors in the tech community and sharing ideas will be a key focus in our immediate future. If you hear a Ring or Bing or Snap, it's probably MatchCraft calling to say hi!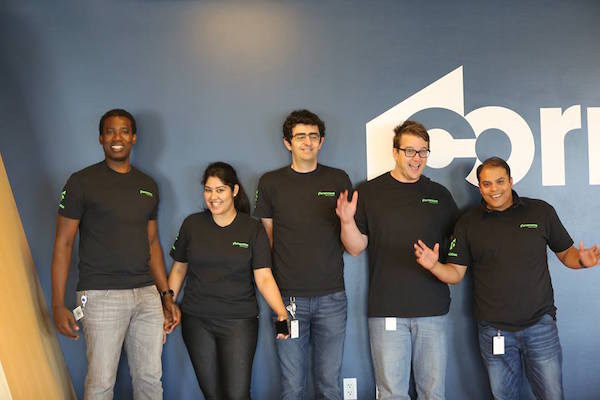 Founded: 1999
Headquarters: Santa Monica
In its nearly 20-year existence, Cornerstone OnDemand has developed a reputation as being a rabid champion of the LA tech community. The cloud-based talent management software developer regularly hosts events close to its Santa Monica headquarters and is one of the biggest employers in Santa Monica. According to chief operating officer Kirsten Helvey, the company has come a long way since 1999. 
What's the story behind Cornerstone OnDemand?
Cornerstone OnDemand started with a simple yet bold idea — to improve access to education on a global basis through online learning. Back in 1999, Cornerstone was just a small startup, but was quickly off and running with the belief that ongoing learning and development make for better individuals and better organizations. In the past 17 years, Cornerstone has come a long way, and our heritage of focusing on the importance of learning has remained a constant. We strive to help businesses find and attract the right people for the right roles and then make sure they are onboarded in the most efficient and effective way possible. In an effort to help people do their jobs better at any given moment, our products help organizations keep a pulse on employee performance, ensure readiness for new roles, connect employees and locate expertise.
How has the company grown over the years?
When Cornerstone first started, people questioned Adam Miller's decision to bypass Silicon Valley and New York in favor of Santa Monica. But it turned out to have been a great decision. Not only has Cornerstone had the most successful tech exit in the city's history, but it is considered one of the fastest-growing cloud software companies in the world, with more than 31 million users worldwide.
How has the LA tech community evolved around Cornerstone OnDemand?
It's exciting to see how the Los Angeles region is quickly gaining ground as one of the fastest-growing technology hubs in the country, and we're proud to be playing a leading role in helping to bring further unity and awareness to this emerging startup ecosystem. For example, we have hosted the LA Tech Summit for several years, which brought together 800 local executives, entrepreneurs and professionals, and gave the community an opportunity to shine the spotlight on LA as a thriving center for entrepreneurship and technology startups. We also launched the Cornerstone Innovation Fund, a strategic initiative created to invest in, advise and collaborate with promising cloud startups in Los Angeles.
What's next for Cornerstone OnDemand? 
Cornerstone OnDemand is designed to enable a lifetime of learning and development that is fundamental to the growth of employees and organizations. Our goal is to continue to be visionaries in this space. 
For example, recently, we announced our vision for reimagining the workplace learning experience. Additionally, we are also excited to sponsor the 2017-2018 season of the LA Rams for the second year in a row. The Rams are using our talent management software to recruit, train and manage their staff as they grow and evolve the franchise. Go Rams!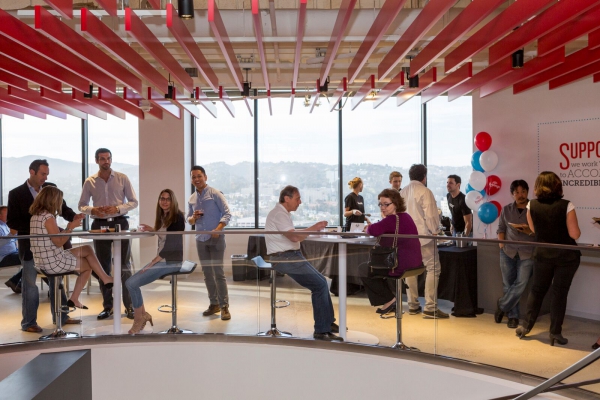 Founded: 2001
Headquarters: Westwood
Boingo Wireless is fiercely proud of the fact that it was one of the first tech startups to call LA home. Ten years after it launched, the Wi-Fi software and services provider went public and has made a number of acquisitions in its 15+ years in operation. David Hagan, Boingo's chairman and CEO, has been there since the beginning.
What's the story behind Boingo?
Back in 2001, we had a vision that this new, cool technology called "802.11" (which would soon be known as "Wi-Fi") would proliferate from a grassroots level around the world because it operated in unlicensed spectrum and had higher speeds and lower costs per bit than cellular technology. We dreamed of a world where people could connect to the wireless Internet anywhere, with any device and tirelessly advocated for Wi-Fi integrations within consumer electronics products to help the industry move toward wireless connectivity. Today that dream is a reality. Wi-Fi is as ubiquitous as the air we breathe and Boingo is front and center.
How has the company grown over the years?
Boingo was one of the rare 5 percent VC-backed companies that went from startup to IPO. We are proud of our roots here in LA and made significant business pivots over the years to become a wireless industry powerhouse. This included undergoing a significant strategic transformation in recent years that moved the company from a predominantly standalone subscriber-based retail Wi-Fi business to a model that acquires wireless rights at large venues, builds out Wi-Fi, DAS and small cell networks at those venues and monetizes them through innovative products and services. The majority of our revenue today is a result of our transformation, underscoring the strategy's impact.
How has the LA tech community evolved around Boingo?
Boingo called LA home long before there was a "Silicon Beach." We started in a small office in Santa Monica and now work at an amazing office building in Westwood that boasts views of the Pacific Ocean, Getty Museum and Hollywood sign. As Boingo has grown, it's been incredible to see how our LA tech neighbors have as well. I remember when my peers in the tech industry used to say to me, "It must be difficult to recruit talent to and in LA."
No one says that anymore. LA is a vibrant tech community that is now known as a top startup market in the U.S. with several advantages — from excellent universities to recruit from to a city culture that celebrates innovation and new ideas.
We are proud to call LA home and look forward to fueling further tech growth for years to come.   
What are Boingo's immediate plans?
Boingo will keep its focus on building a great, long-term business. This includes focusing the business on three of our high-growth areas: our cellular DAS business at large-scale venues, offering Wi-Fi and IPTV services for the military, and carrier offload, which involves Tier 1 carriers offloading mobile data traffic onto Boingo's Wi-Fi networks. With mobile data traffic expected to increase seven-fold by 2021, we are uniquely positioned to help carriers accommodate skyrocketing data demands caused by bandwidth-intensive activities like streaming and sharing.
It's worth noting that our immediate plan is also to never leave LA. We love it here; it's been a great place to build a company and we'll be continuing our story in the city of angels.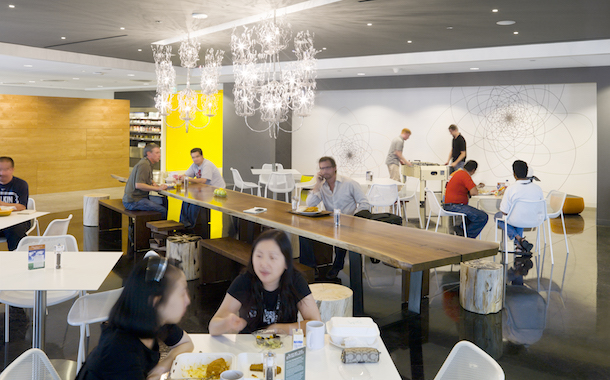 Founded: 1983
Headquarters: Playa Vista
One of the world's premier consumer electronics brands, Belkin has called LA home since the early-1980's. According to Chet Pipkin, Founder and Chairman of the company, Belkin's mission hasn't changed at all — it's just diversified. 
What's the story behind Belkin International?
At Belkin International, we create products that help people realize the power of technology and make people's lives better, easier and more fulfilling. This has been Belkin's mission since our inception in 1983.
I started the company in my parent's garage. I manufactured computer cable assemblies in the evenings and on weekends and sold them to local computer manufacturers and dealers in response to the burgeoning personal computer market in the 1980's. We are very proud of our Southern California origins.
How has the company grown over the years?       
Belkin's headquarters are still in Los Angeles but we now have offices all around the globe. As the company, our brands and our product portfolio continues to expand, one thing has always remained constant: it has always been about the people and the relationships we create through our technology. Every product that comes to fruition is all about coming through for people and finding them the solutions that they need to truly connect with their technology.
Today, Belkin International has four brands — Belkin, Linksys, WeMo and Phyn — to enhance the technology that connects us to the people, activities and experiences we love. 
How has the LA tech community evolved around Belkin International?
We are grateful to have always been located in Los Angeles, a diverse hub where so many different cultures and industries — film, fashion, food, art, aerospace — converge and intermingle, creating a rich space for innovation to strike. The scene has only become richer as hundreds of startups are moving and finding their homes here in Los Angeles and more money begins to flow through Silicon Beach. At the core, nothing has changed in thirty years. All successful Silicon Beach businesses are able to identify a consumer need and then fulfill it.
What's next for Belkin International?
There is always a gap between what we want to do as people and what software and hardware allows us to do. Our job at Belkin International is to fill that gap, always knowing that technology is ever evolving. Moving forward, our focus will be on keeping our consumers connected, whether through hardware, or and increasingly through software. We sit at the cutting edge of technological transitions (i.e. USB-C, Whole Home Mesh WiFi) and aim to ease consumers through these transitions. We aim to always be one step ahead of the game in order to keep our consumers connected to their technology and the people and experiences that matter most to them. 
Images via participating companies. Responses edited for clarity and length.
Have a news tip for us or know of a company that deserves coverage? Let us know and follow us on Twitter @BuiltInLA