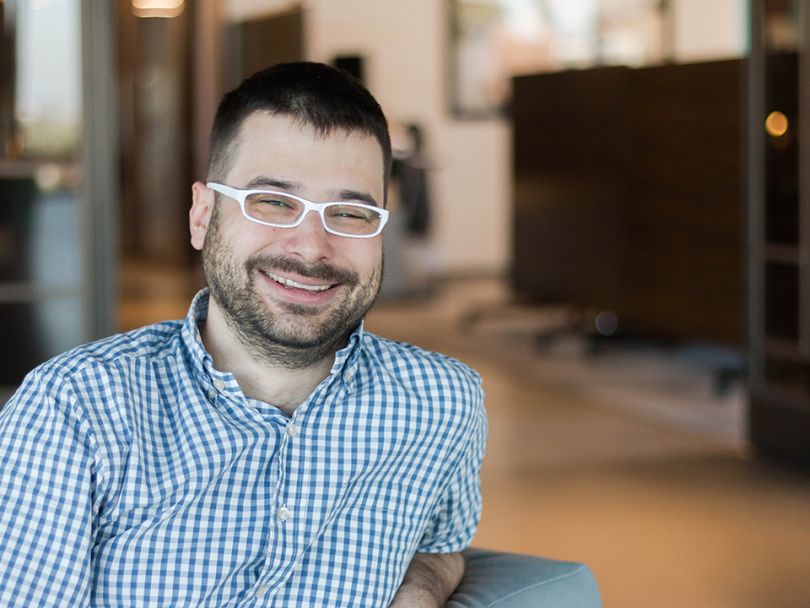 AT A GLANCE: GRINDR AND GRINDR FOR EQUALITY
When your friends mention Grindr, you're likely to think: gay hookup app. And you'd be right to characterize it that way — but only partly.
While the dating platform and website certainly celebrate the lighter side of hookup culture (learn how to use your dog to become a guy magnet), the West Hollywood-based startup is also on the front lines of fighting for the rights of the LGBTQ community worldwide.
Grindr for Equality collaborates with local LGBTQ advocacy groups around the world, using the app's global reach to deploy health and safety information, including to LGBTQ people in danger. Thanks to the app's geolocation technology, Grindr for Equality can respond in a targeted way to specific threats to LGBTQ rights when and where they occur.
"Even in the very early stages, people developing the app realized that it could have health and human rights implications, and that it could be a tool for justice," said Jack Harrison-Quintana, director of Grindr for Equality. "What do you do when you have highly networked, global groups of oppressed people who are invested in these social justice movements? That's the question I try to answer, and every day, it's a little different."
This comes at a time of crisis for the global LGBTQ community. In certain parts of the world, LGBTQ people are subject to laws against homosexual expression; five countries — as well as parts of two others — punish homosexuality with the death penalty.
In a brutal anti-LGBTQ campaign in Chechnya this year, dozens of gay men are reported to have been rounded up and tortured, with three alleged deaths. Harrison-Quintana is working with Russian pro-rights groups to get LGBTQ people in Chechnya vital safety information.
"It's really about showing people that they are not powerless — and that they can survive what is clearly a dire situation," he said. 
Grindr for Equality also works with groups worldwide to make HIV testing more accessible, encourage voting and fight homophobia, biphobia and transphobia.
Built In LA sat down with Harrison-Quintana to discuss how he prioritizes initiatives, what he'd like to achieve in the future and why a hookup app is actually the perfect place to host a nuanced conversation about sexual health.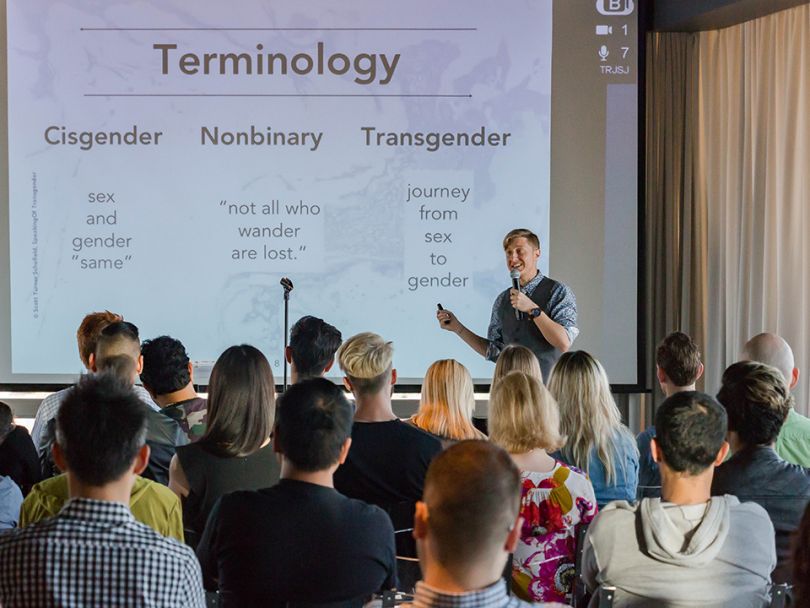 Grindr offers a company-wide training program with the intent to become a certified trans-friendly workplace. 
EMPLOYEES: 90+
WHAT THEY DO: Grindr for Equality deploys health and safety initiatives and information in parts of the world that need it most.
FOUNDED: Grindr launched in 2009, followed by Grindr for Equality in 2012.
WHO THEY DO IT FOR: The global LGBTQ community.
WHERE THEY DO IT: The Pacific Design Center in West Hollywood.
196: Total countries in which Grindr is used.
EMPLOYEES: Grindr tends to attract employees who care about social justice.
GOAL FOR FUTURE: To empower, educate and protect the global LGBTQ community.  
BEST-DRESSED EMPLOYEE: This guy who wore a Stormtrooper costume for our shoot.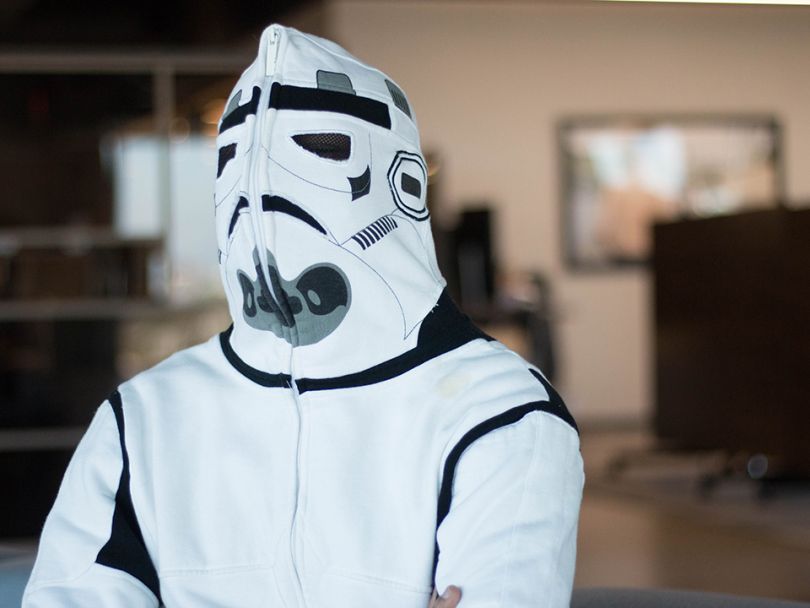 What do you do as the director of Grindr for Equality?
My job is to think about all the ways that a global network of queer people can be leveraged for social justice. I find the best ways to take advantage of Grindr's reach to help promote LGBTQ health and human rights.
How important are your collaborations with local activist groups?
Often times, the best opportunity to get involved in activism movements is by going local. I wouldn't be able to do anything without the collaboration of local movements all over the world.
How did you become involved with LGBTQ rights?
I grew up in a small community in east Tennessee, and I knew I was gay pretty young. When I was in high school, my significant other came out as trans, and that really changed how I thought about LGBTQ stuff broadly. It really wasn't just about me anymore — it was more about this whole community. Seeing the extreme forms of discrimination that people faced in our town opened me up to what was really going on in the country with LGBTQ stuff. I got really involved when I got to college.
How does Grindr for Equality prioritize social justice initiatives?
I split my work into four sectors: global health, domestic health, global human rights and domestic human rights. In terms of priorities, I try to keep all four of those very active, but there are a couple other factors that help me prioritize: How many people do we have in a given country who are connecting to the app? How dire is a given situation?
I think the last factor is identifying where the energy is. Who is excited to work with us? Who is doing really good work? Where is something popping up? I'm a small and agile enough operation that I can really take advantage of those moments and get the most out of them when they're happening.
Grindr is perceived by many as just a gay hookup app, but that's not the case.
I think my human rights work epitomizes how the app is more than just about hookup culture. I don't shy away from the sexual aspect. I think that actually allows us to have a more honest conversation about sexual health, for example, when we're already in the environment where sex is normalized.
What are some of your goals for the future of the initiative?  
Ultimately, one thing I want is for people anywhere in the world to be able to find the closest place to get an HIV and STI test. In the United States, we have a really good centralized, government-owned database, and it's really easy. That's not true in all countries. In India, we are actually supporting a group with some funding as well as technical support to build the first searchable database of HIV testing locations in that country.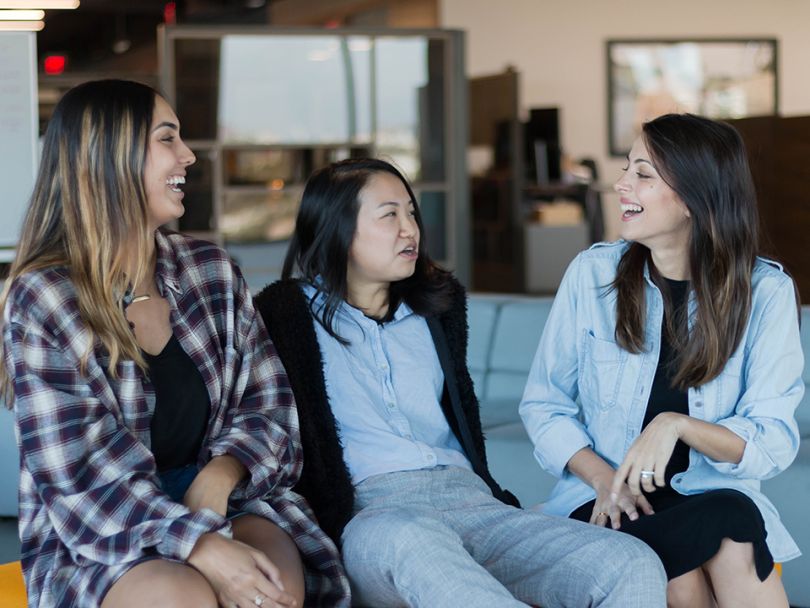 How does Grindr for Equality use Grindr's technology in its mission?
We're really adding value to what a lot of activists are undertaking already. For us, it's about making relationships and offering them our platform as a communication strategy for what they're already trying to do.
Because of the number of users we have all over the world, the Grindr app can be a quick way to get an update out to specific people. What's cool about our geolocation system is that we can target an area specifically. I can send a message to an area as small as a city block or as big as the whole world, and we can target by race, age or HIV status to get tailored messages to users.
In some countries, being a part of the LGBTQ community is illegal. How do people in those places use Grindr?
Their use of the app is often very similar to what it is here. I think people take extra precautions. They're less likely to put their face as their front photo. They might be more likely to have a longer conversation over the course of days or weeks before they're willing to meet someone in person because of different safety concerns.
The other big difference is that it means something different. If you are living in a place where there are no brick and mortar LGBTQ spaces, then logging onto Grindr may be your only lifeline to the LGBTQ community. It may be the only source for health information.
What are some pressing matters you're working on right now?
In Chechnya, dozens of gay men are being targeted and rounded up, with reports of torture. At least three men are reported dead. When fear takes hold in a region, there are a lot of rumors and people tend to isolate.
We've been sending out daily messages to get people on-the-ground, up-to-date information on what's happening and how they can get help. We work in conjunction with the Russian LGBT Network to provide people with ways of getting evacuated from Chechnya when there's immediate danger.
How do you get vital information out without sparking panic?
I don't know if we always successfully help avoid panic, but I work with some really skilled translators that help me phrase things in such a way that could mitigate that panic to the extent possible.
What helps people is knowing that they do have options. If they need to be evacuated, they can call this toll free number, 24/7, and the Russian LGBT Network will get them out. It's really about showing people that they are not powerless and that they can survive what is clearly a dire situation.
How does this initiative differ from social justice programs at other companies?
The difference between other companies' corporate social responsibility enterprises and ours is that Grindr for Equality is a clear fit. Concern for LGBTQ rights and health are core to what it means to be LGBTQ. It's just a really easy fit for everything that we do.
Want to work at Grindr?  Check out their open positions.