With New Funding, 2 LA Companies Prioritize Hiring Plans
Two LA companies share their hiring plans after recent capital infusions.
Los Angeles isn't just home to celebrities, palm trees, beautiful beaches and championship sports teams. It's also the third-largest startup environment in the U.S. 
By the end of the second quarter this year, LA startups saw $12.6 billion in venture capital, according to the Pitchbook-NVCA Venture Monitor. And while the pace of tech investment is slowing down on average, for some LA companies in trending industries — robotics, artificial intelligence and cybersecurity — it's picking up. 
GrayMatter Robotics just completed a Series A funding round, and that capital will be reinvested in its team. The robotics and artificial intelligence company is part of a booming global market, which ResearchAndMarkets.com's Technologies and Global Markets report estimates will increase from $55.8 billion to $91.8 billion from 2021 to 2026.
"Customer demand has never been higher for robotics and automation solutions, helping manufacturers improve productivity, obtain cost savings, and provide consistent high-quality performance," Adi Leviatan, president of 3M Ventures Abrasive Systems Division, said in a statement to the LA Business Journal. 3M is one of the eight investors that put their money behind GrayMatter.
And it wouldn't be the City of Angels without angel investors. Cogility Software, an intelligence company, has seen a recent infusion of capital from some, and like GrayMatter, it has plans to expand hiring plans as the company grows.
Built In LA sat down with GrayMatter and Cogility to find out how much they raised in funding and the types of candidates they're looking to fill newly-opened roles.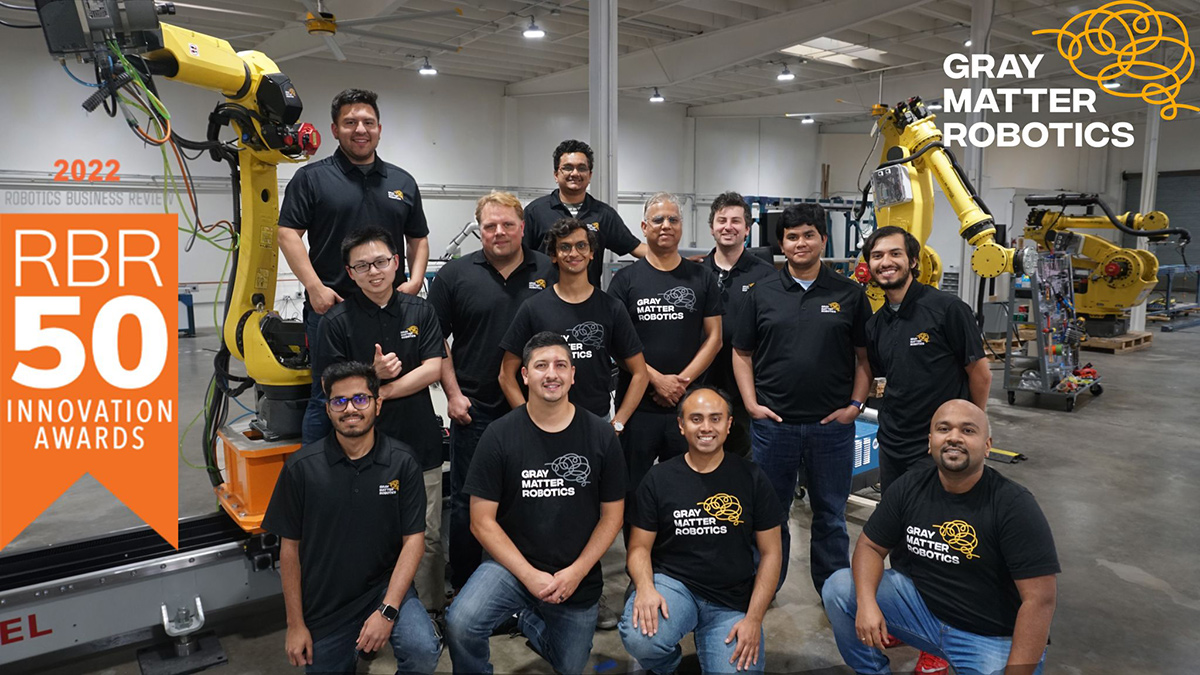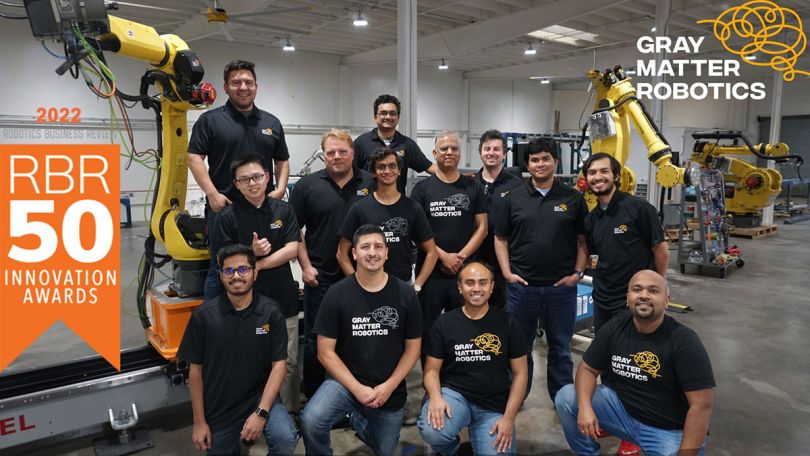 GrayMatter Robotics fuses robotics and AI to build smart robots that help manufacturing employees with challenging and complex tasks.
The details of the round:  On August 16, we announced that we raised $20 million in Series A to fuel continued growth and expansion. Our Series A round was led by Bow Capital with participation from B Capital, Calibrate Ventures, OCA Ventures, Pathbreaker Ventures, Stage Venture Partners and 3M Ventures, and they were joined by new investors, including Swift Ventures.
GrayMatter's biggest priority: Our team is growing rapidly, and we are seeking engineering leads, software engineers, robotics software engineers, robotics field application engineers, DevOps engineers and a marketing and communications lead. Those are just some of the roles open in the L.A. area.
What's the best way for a candidate to progress to a phone screen with you?
We are looking for audacious candidates who are great problem solvers and passionate about transforming how humans work with advanced robotics and AI. Each job position has its own specific requirements. We welcome candidates to reach out to any GrayMatter Robotics team member to learn more about us. 
After the initial phone or virtual meetings, we invite candidates onsite to meet the team in person here in L.A. and learn more about what we do.
Cogility Software's continuous intelligence platform Cogynt, is a no-code, analyst-friendly platform used to monitor and analyze data, which helps Cogility's customers track trends and mitigate risks.
The details of the round: Cogility has raised $6 million recently, including $4 million this summer, and that summer funding is enabling a faster pace of hiring. The new investors noticed how our flagship continuous intelligence product, Cogynt, is reaching new markets, which was the impetus for the funding. Our channel partners have used Cogynt to achieve breakthroughs in cyber threat intelligence, supply chain risk and insurance underwriting. The capital Cogility received came from angel investors and was unsolicited, but it comes at an opportune time to accelerate growth.
Cogility's biggest priority: We are looking for talented software engineers in Irvine. Right now we have two front-end and two back-end positions open, plus a UX designer. Outside of engineering, we need two tech writers and a director of marketing. Both positions are based in Irvine but remote work is feasible. Finally, we need a data analyst, a data scientist and DevOps engineer in Texas. Culturally, we like to help mid-level engineers grow within Cogility, which has been a successful strategy for us historically. Ideally, candidates will have some experience with streaming technologies, intelligence software or big data. This is not a requirement.
What are the next steps for an interested candidate?
Check out our career page for open roles. There, you can find our mission, perks and benefits.