Divergent Will Shift 3D-Printed Auto Part Production Into High Gear
The company raised $160 million in Series C financing to industrialize its digital production process.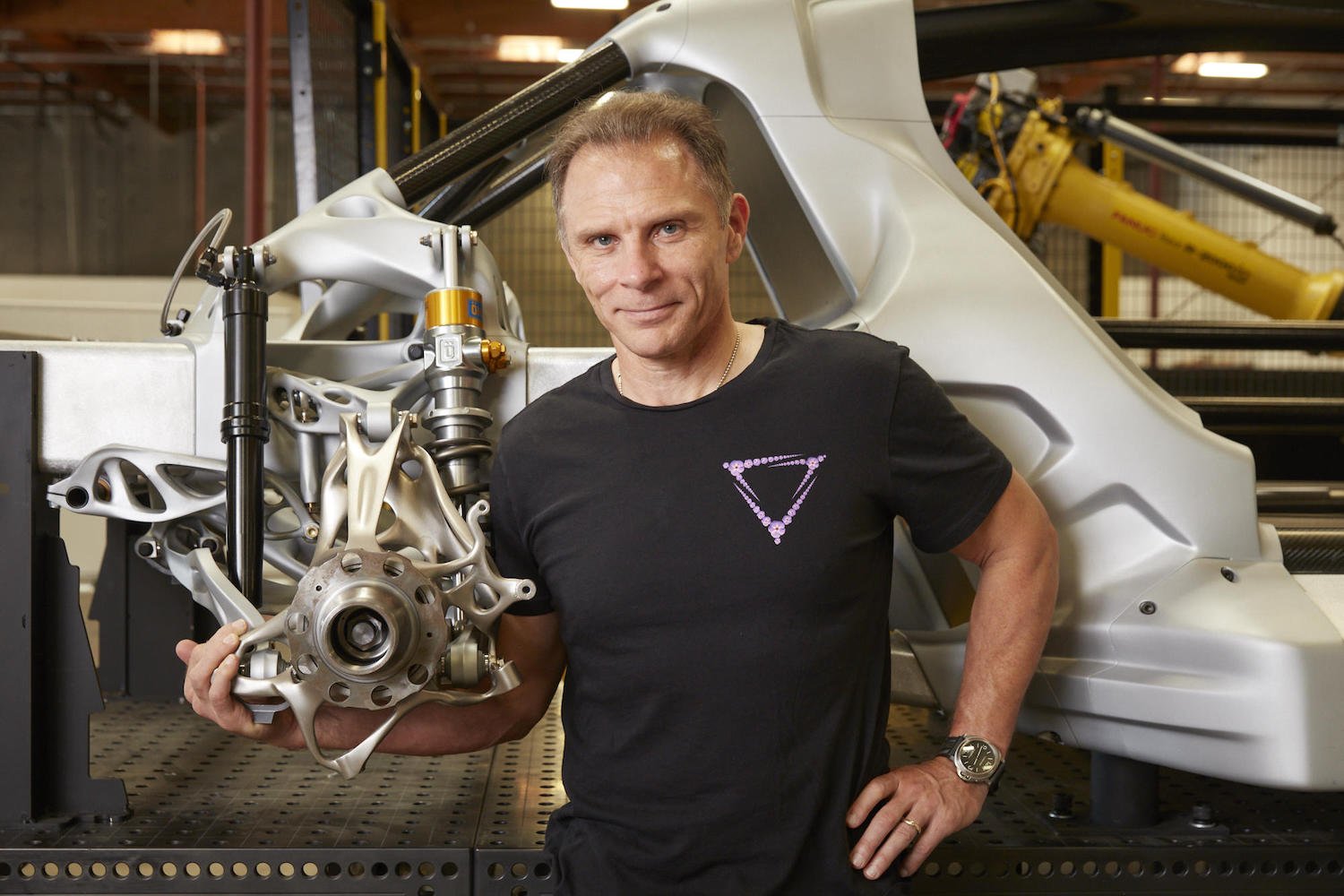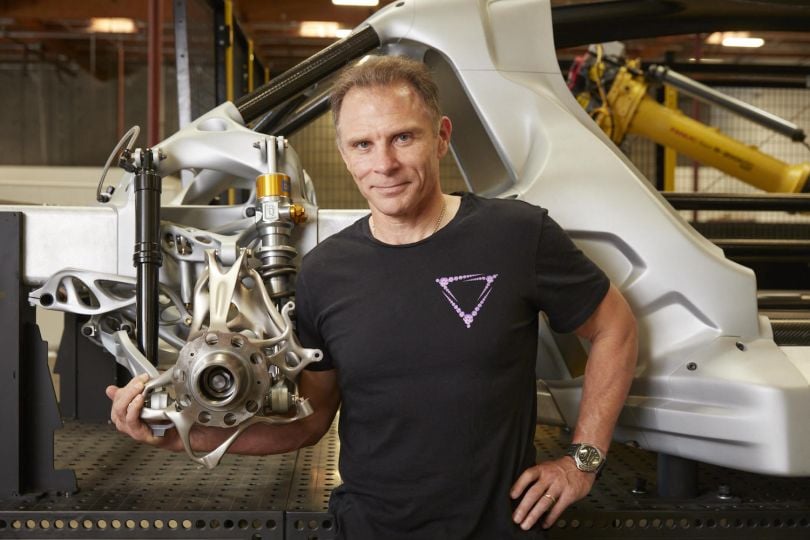 With a potential top speed of 253 miles per hour, Czinger Vehicles' 21C hypercar tore through Austin's Circuit of the Americas racetrack in 2 minutes and 11.3 seconds, beating the production car lap record by 6 seconds.
The 21C V8 engine can run on a range of fuels, including carbon-recycled methanol and other e-fuels that allow it to run as a zero-emissions vehicle.
Also, the car was designed and built with 3D printing.
Czinger Vehicles' founder and CEO Kevin Czinger is also the founder, president and lead inventor of Divergent Technologies, a Torrance-based company that uses additive manufacturing, or 3D printing, to design and build auto parts. Its Divergent Adaptive Production System (DAPS) allows manufacturers to quickly iterate and invent new product models from anywhere in the world.
Divergent is currently in development with eight original equipment manufacturers, with the first program entering production this year.  
Czinger's son Lukas Czinger, Divergent's senior vice president of operations, said in a statement that DAPS is "the first instance of digital industrial manufacturing."
"The factory infrastructure stays consistent regardless of the design, only the data changes, allowing DAPS to switch between differentiated designs seamlessly with no downtime in-between," he said. "DAPS entering serial production this year represents a historic inflection point in automotive manufacturing."
Now, Divergent plans to shift its operation into high gear with the assistance of $160 million in Series C funding. The company, which has previously raised about $200 million, said the new funding will be used to expand its operations and industrialize its DAPS platform.
The company, which currently employs more than 180 engineers and scientists, plans to deploy additional DAPS factories in the U.S. and Europe starting in 2024.
Divergent also announced that one of its investors, John L. Thornton, a former president of Goldman Sachs and board member of Ford Motor Company, will be joining its board of directors. Thornton said in a statement that he believes Divergent will lead a transformation in automotive manufacturing.
Tom Steyer, an environmentalist, philanthropist and former presidential candidate, is an early investor who also joined the Divergent's Series C round.
"Zero-emissions vehicles are an important part of a greener future, but if we can't reduce the environmental costs of building them in the first place, their impact will never be fully realized," Steyer said in a statement. "Divergent's technology can change that."