Apple Expands Its Campus in LA and Culver City With 2 New Facilities
The new facilities, spanning more than 550,000 square feet, will serve as a headquarters for the region.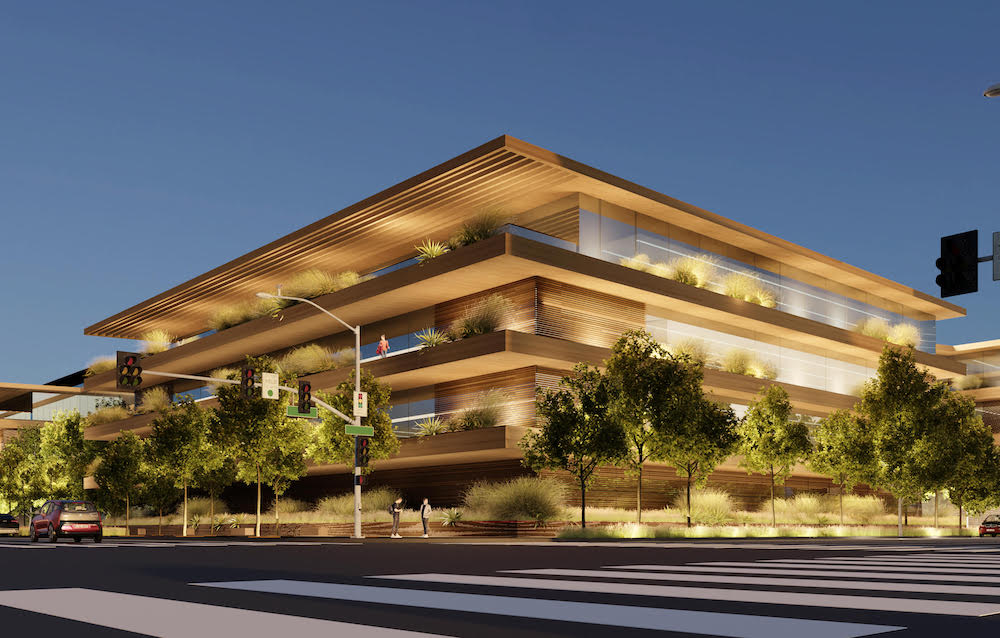 Apple continues to expand its business in the entertainment sector as it announces the construction of two new facilities straddling the Culver City and LA border.
Once construction on the new buildings is complete, the more than 550,000-square-foot facility will serve as a headquarters for the region. Apple has not said when construction is expected to wrap up.
The two new facilities will be built along National and Venice Boulevards and connected by a shared wall, an Apple spokesperson told Built In via email. The campus additions will house teams across Apple's services departments, most notably Apple TV+ and Apple Music, signaling a larger growth of the company's entertainment services. The new facilities will also house engineering teams, AI/ML and other team members.
According to Variety, the new facilities will be mixed-use buildings. Although Apple hasn't yet said what exactly that means, a mixed-use facility typically includes retail storefronts and restaurants in addition to traditional office space. A company representative told Variety it is "in the early planning stages and will have more to share down the line."
In Apple's ongoing efforts to put environmental sustainability at the forefront of all its facilities, the new additions will also be powered by 100 percent renewable energy and incorporate other green building features. The campus is also close to Ivy Station, allowing employees to make the decision to commute via public transit rather than driving into work. Apple will also offer a shuttle service, support for cyclists and other commute alternatives for its team.
Apple certainly isn't new to Culver City. It first established its presence in the city in 2014 and has since grown to over 1,500 employees in Culver City and LA. In 2018, the company leased a 128,000-square-foot office building, which is just two blocks from the site of the new facilities.
This announcement is part of the company's $430 billion investment and commitment to create 20,000 jobs in the U.S. over the next five years. Earlier this year, Apple announced plans to grow its Culver City team to more than 3,000 employees by 2026, expanding its campus with additional space for these new employees "and more."