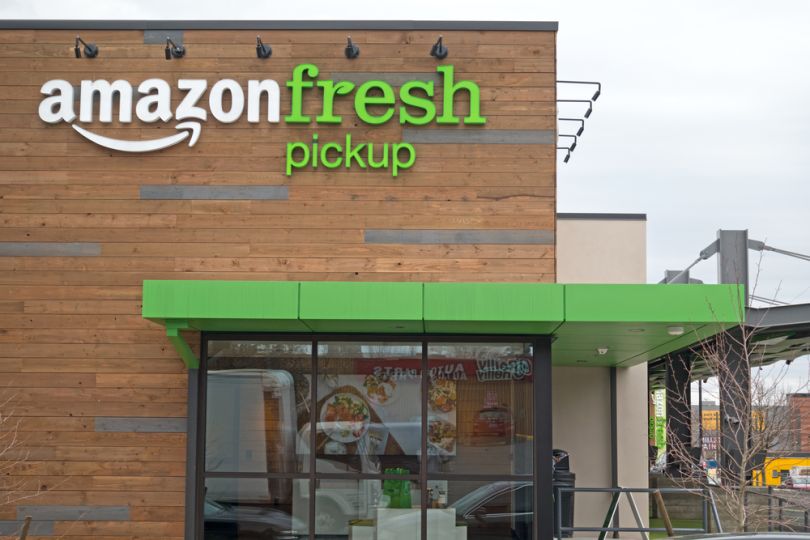 Amazon shocked a lot of people in 2017 when it announced that it was acquiring Whole Foods for $13.7 billion. But the truth is that the once online book seller has slowly been growing into the grocery industry, with ventures like AmazonFresh and Amazon Go.
Now Amazon has reached a new milestone — its very own self-branded grocery store.
Amazon is launching a brand new grocery store in Woodland Hills next year. The news was first reported by CNET, which spotted job postings for several grocery store positions. The report claims that this store will launch as an alternative to Whole Foods, and the job postings say that this will be "Amazon's first grocery store."
Amazon confirmed the news to Built In, saying "Amazon is opening a grocery store in Woodland Hills in 2020."
Not much else is known about the store yet, although the report adds that the grocery store will take over what used to be a Toys R Us, with 35,000 square feet of retail space. CNET also adds that the store won't use Amazon Go's checkout-free technology.