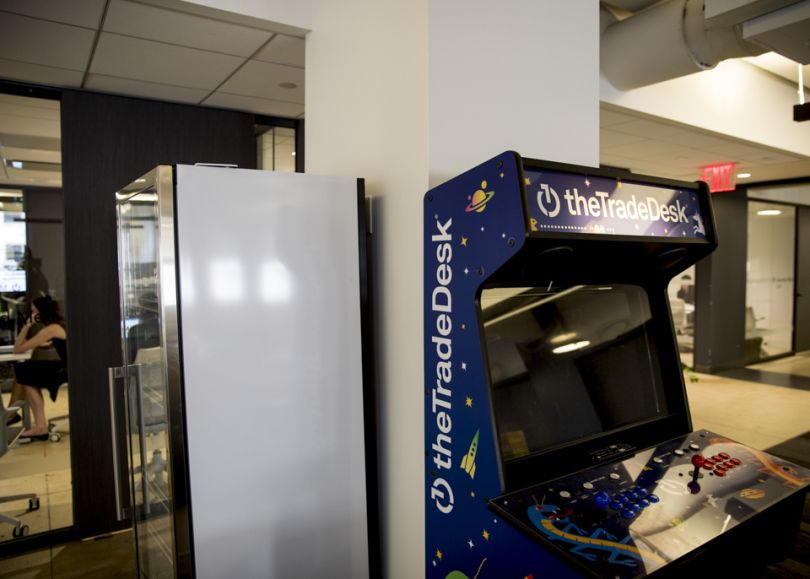 Less than a week ago, Jeff Green, CEO of The Trade Desk, got on the phone with a reporter from Recode to lay out his case against paywalls, and why Netflix and other streaming services will have to offer free, ad-supported options if they want to compete in international markets.
In a nutshell: The future of streaming will include ads. Lots of ads.   
This morning, his company — an online advertising marketplace — announced the opening of their new LA office. It's less than 15 miles from Hulu's headquarters in Santa Monica, 10 miles from Netflix's production center in Hollywood, and practically shouting distance from Youtube's Playa Vista office.
"As more agencies and brands start to bring media buying in-house, they're going to need talent to trade those campaigns for them and spend their marketing dollars in a more sophisticated way," said Lorenzo Moreno, GM of business development for the company's Southwest region.
The Trade Desk, which was founded in 2009 and has a market cap of over $5 billion, has already established offices in major advertising hubs like New York, London, Tokyo and Jakarta. The company's new office at 6100 Center Drive can house around 80 employees, leaving its current 40-person LA team plenty of room to grow.
"We're just seeing the tip of the iceberg in terms of what potential the LA market has."
Beyond the standard set of Silicon Beach perks — snacks, coffee, drinks, pool table — the new office features an in-house studio to build on the company's Trade Academy training video content, which they initially developed for internal use and now sell to outside advertising agencies and holding companies.
"We're very much at the beginning stages of programmatic here in Los Angeles, and it's always been our goal to develop that emerging talent pool," Moreno said. 
Like the new office, the training videos are a sign of what the company expects from the industry moving forward — namely, more. More programmatic advertising, more need for personnel. More personnel, more need for onboarding and tools. More videos, more people to make them. And so on.
"We're just seeing the tip of the iceberg in terms of what potential the LA market has," Moreno said.