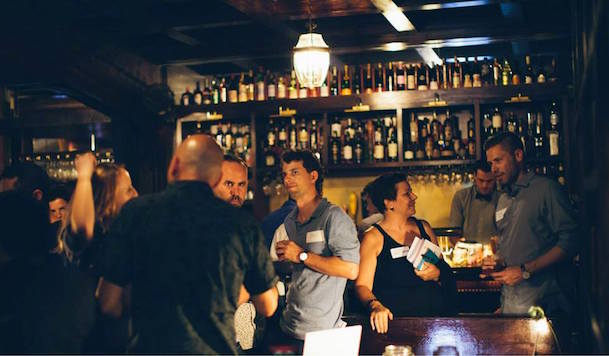 A number of educational opportunities highlights the LA tech community event scene this week. Make sure to register as soon as possible to save a space!
The Future of Autonomous Vehicles, August 16 at 10 a.m.
Bixel Exchange is hosting a panel discussion this week on the future of autonomous vehicles in the LA area. Over the course of the last few months, several proposals have come forward regarding the testing and implementation of autonomous vehicles, and the buzz surround the technology is growing every week. The panel will include Timothy Barr, Jr., Senior Public Policy Manager at Lyft.
Female Entrepreneurs Panel: Ask Us Anything, August 16 at 6:30 p.m.
Head down to Santa Monica Tuesday for a night of networking with LA's best and brightest women. The event will be the perfect opportunity to meet with women founders in a fun, informal atmosphere. Speakers will include Olympic boxing coach Cary Williams founder of Too Pretty Brand.
Girl Develop It: August Mentoring Night, August 17 at 7 p.m.
Girl Develop It continues its awesome series of events this summer with an informal educational event this Wednesday at the Sony Playstation offices in Culver City. Attendees will get a chance to meet GDI mentors and learn more about the great things the program is doing for girls all over the world.
The Art of Fundraising Episode II - Setting the Deal, August 18 at 5:30 p.m.
Stubbs Alderton & Markiles also continues its series of educational events with an absolutely loaded panel of professionals helping entrepreneurs navigate the ins and outs of fundraising in an increasingly crowded startup scene. It's the perfect opportunity to get any questions regarding the fundraising process answered by people who know the best.
LA's Entrepreneur Panel, August 18 at 7 p.m.
The entrepreneurs everyone mentions are known for their successes, but in many cases, they've experienced failure as well. LA's Entrepreneur Panel is an opportunity to talk with some of LA's premier entrepreneurs about the pressures of starting-up, and the sorts of things the wish they had known back when the process first began for them.
Have a great week, and be sure to check out our events calendar for more LA tech events!