Los Angeles, without a doubt, is one of the trendiest cities in the world. If it's not who you're with, it's what you're wearing. But amongst LA's tech elite, fashion is of particular importance. Much like the elite country clubs of the Eastern seaboard, these LA-based startups place particular emphasis on their employees' attire.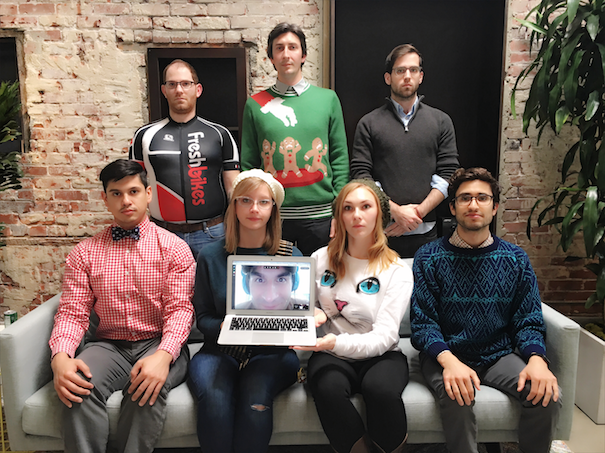 Gem
is a blockchain platform company based in Venice, California. Gem works with partners to design, construct and implement blockchain solutions from prototype to production.
Inspiration: Sunday best
The Gem team has a dignified style, which is why they always wear their Sunday best, even if that means a sweater or bowtie when it's 80 degrees in Venice Beach. Their manner of dress extends to remote employees, as well.
Top (left to right): Joshua Lederman (VP Product Implementation), Micah Winkelspecht (CEO), Matt Smith (Senior Engineer)
Bottom (left to right): Julian Vergel de Dios (Senior Engineer), Emily Vaughn (Director of Marketing and Key Accounts), Madeline Mann (People Operations Manager), Bez Reyhan (Engineer)
On computer screen: Thomas Liakos (Systems Architect)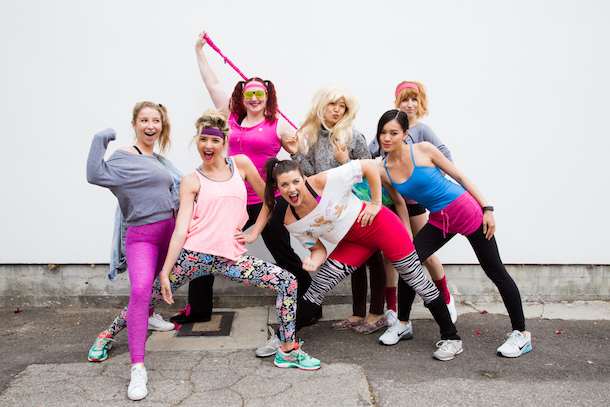 FabFitFun
is a woman's lifestyle media brand that offers a membership service delivering the latest in beauty, fashion, technology, fitness and more. 
The FabFitFun team cultivates an enthusiastic, fitness-focused look. While the Beverly Hills neighborhood that the company calls home might be known its affluent, subdued environment, FabFitFun's exuberant "dress code" is catching on, with one local golf course begrudgingly allowing members to wear colors not found in a national forest.
Roster: Robyn Rapaport (Coordinator of Business Development, bright purple pants), Brenna Griffiths (Sales and Merchandising Coordinator, purple headband), Amy Gregory (Assistant Controller, yellow glasses), Tasha Ball (Writer, zebra leggings), Judy Wang (Managing Editor, blond wig), Michele Leung (Director of Marketing, blue tank top), Brenna Harwell (Head of HR + Recruiting, pink headband)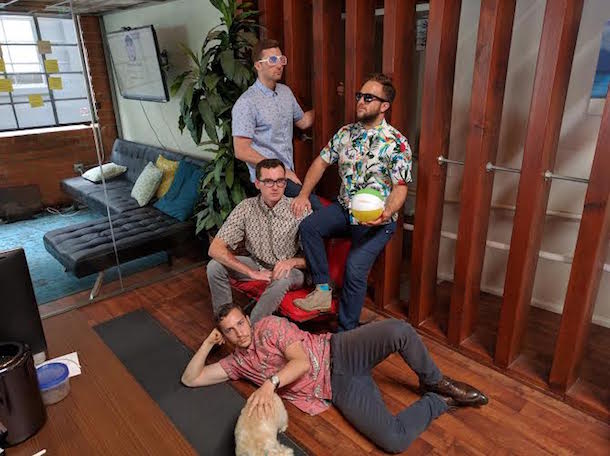 The Mobile Majority
is a rapidly growing mobile advertising startup based in Santa Monica, CA, with offices in New York City, San Francisco and Chicago. The company focuses on helping brands realize the full potential of mobile advertising by using technology to deliver amazing experiences to mobile devices everywhere. 
Inspiration: The Hawaiian Islands
Every week, the Ops team at The Mobile Majority partakes in what they call "Tropical Thursday." They admit it isn't the most creative of ideas, given the company's Santa Monica home, but the team's enthusiasm for the idea is certainly noble. 
Roster: Andrew Savage: AdOps Coordinator (top left), Alex Steady: Sr. AdOps Manager (top right), Campbell Keller: Account Manager (center), Chris Cohen: Sales Ops Coordinator (bottom)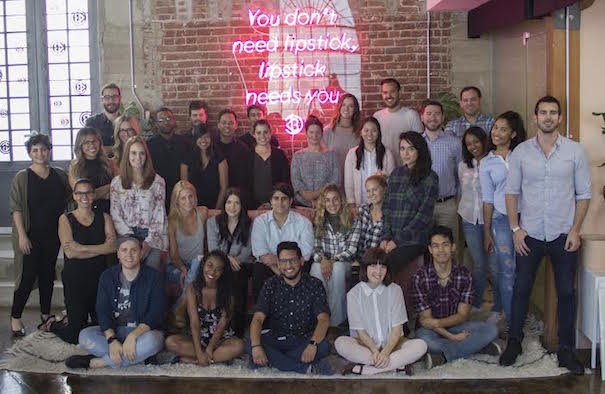 Beautycon Media
represents a global community of content creators, celebrities, fans and brands that come together to celebrate all things fashion, beauty and style. 
Inspiration: West Hollywood, 2016
For a company that recently prepped-for and later underwent a move to a new office, all in the midst of a full-blown flu epidemic, Beautycon Media's "dress code" can be described as "fashionable," but "relieved," is probably a more apt description. Given the company's fashion and beauty focus, the Hollywood-based startup features a more contemporary style than other submissions.
Roster: Executive: Sahar Mahboob, Motts Engdahl, Moj Mahdara, Kevin Gould, Dorothy Le. Sales: Melanie Warner, Krystal Shipley, Ron Rheingold, Brandon Williams, Jillian Geer. Creative: Tony Loftus, Haley Paul, Jonathon Burford, Jenny Fancy. Marketing: Alli Weiss, Rachel Bindschadler. Editorial: Michelle Broadnax, Giancarlo Giron. Talent: Natalie Zimmerman, Nicole Leo, Rachel Gardner, Carissa Perez, Armando Tapia. Social: Britta Garsow. PR: Mara Brown, Emily Silverman, RJ Rousso. Ticketing: Jody Bennett. Operations: Jeff Clarke, Josh Lucido, Chris Davidson, Jordan Haile.