The Future 5 of Los Angeles Tech
Here are five up-and-coming local startups to watch as we head into the second half of 2021.
Sure, the latest initiatives from the Teslas, Apples and Googles of the industry tend to dominate the tech news space — and with good reason. Still, the big guns aren't the only ones bringing innovation to the sector.
In an effort to highlight up-and-coming startups, Built In is launching The Future 5 across eight major U.S. tech hubs. Each quarter, we will feature five tech startups, nonprofits or entrepreneurs in each of these hubs who just might be working on the next big thing.
* * *
San Francisco usually takes top billing as the tech capital of California, and the world for that matter. But in recent years, Bay Area tech leaders are ditching the fog of Silicon Valley for the sunshine of Silicon Beach in Los Angeles. The City of Angels has become home to plenty of tech giants like Snap, Headspace and SpaceX. But there are plenty of up-and-coming startups fighting for their share of the spotlight as well.
Over the course of the pandemic, La La Land has found itself at the heart of an e-commerce surge. Startups across the industry, from "buy now, pay later" software to livestream shopping networks, have seen massive amounts of success.
But Tinseltown has been a magnet for entrepreneurs outside of the e-commerce sector as well. From crowd-sourced farming technology to play-by-play sports prediction apps, these local innovators have big goals and aren't afraid to start small — proving that San Francisco isn't the only Californian city worth watching in the tech space.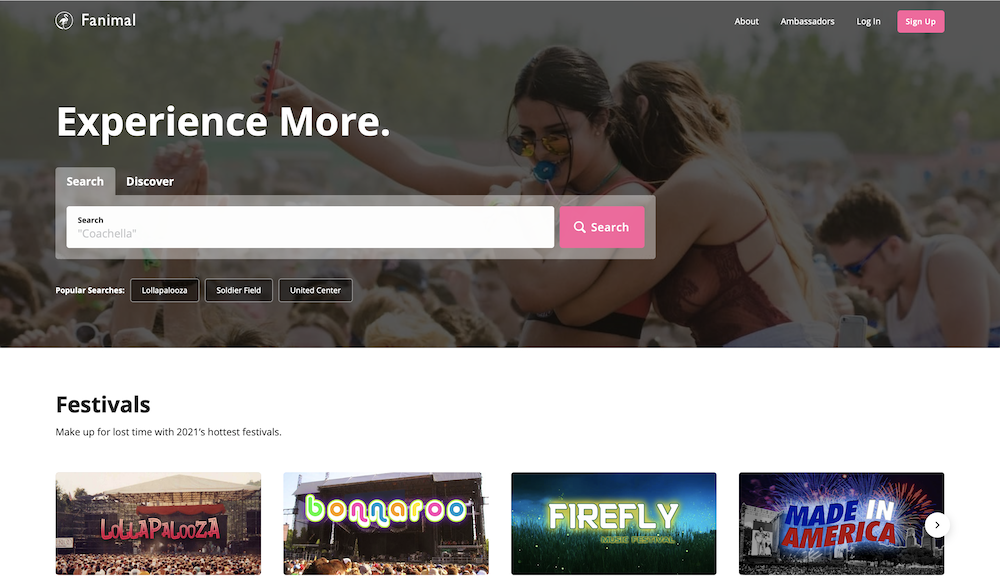 Fanimal (Events)
As the U.S. vaccination rate continues to slowly but steadily rise, people around the country are looking forward to attending live events again. This news couldn't have come at a better time for Santa Monica-based startup Fanimal.
The startup, founded in 2019, allows users to purchase tickets in groups at a discounted price. Fanimal offers tickets for just about everything, from solo concerts and sporting events to live music festivals.
Users get started on the platform by setting a minimum size for their group and inviting any number of their friends to join. The bigger the group, the more you save. If everyone follows through, users can earn credit toward their next ticket purchase.
If your group doesn't end up pulling through and you don't hit the minimum, fear not. No one gets charged.
"We believe that live events are some of the most important and genuine moments in our lives, and that by empowering people to attend and host more events, we will help create a more passionate and connected world," the Fanimal team said in a statement.
The largest group of tickets sold on the platform so far amounts to 60. The event? A Diplo concert at the Red Rocks Amphitheatre.
"We found existing solutions too expensive, and they make group planning difficult. We set out to fix both of these problems," the team continued.
Fanimal, co-founded by Jonny Halprin, Dave Galbraith and Sam McClure, has raised $2 million in seed financing, according to Crunchbase.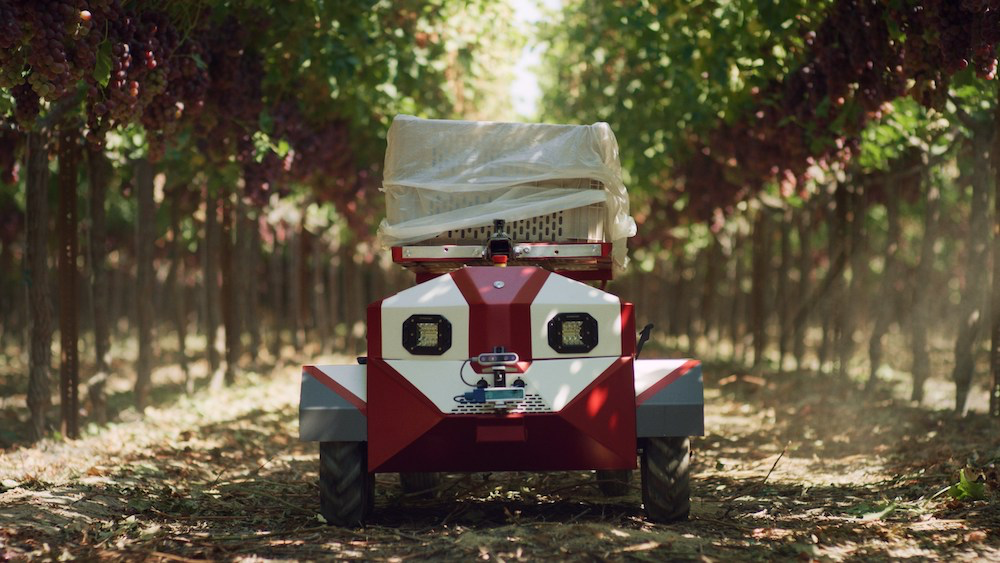 Future Acres (Agritech)
It makes sense that farmtech is on the rise in a state responsible for stocking most produce aisles across the U.S.
Future Acres is the latest farmtech company to root itself in the City of Angels. Earlier this year, the company launched with a goal of raising up to $3 million in seed capital via equity crowdfunding site SeedInvest.
Future Acres has its sights set on producing an autonomous, electric harvesting robot to help farmers gather hand-picked crops faster. The robot, aptly named Carry, could potentially help farmers transport up to 500 pounds of crops across varying types of terrain, despite weather obstacles.
"The agricultural industry is facing a seemingly never-ending list of challenges on a financial, worker and sustainability level, our vision with Carry was to develop a tool and system that could help alleviate these stressors," Suma Reddy, CEO of Future Acres, said in a statement. "[We can] move the industry forward by providing a helpful operational solution capable of supporting workers by reducing the physical toll — back pain, twisted ankles and shoulder injuries no longer need to be the normal."
Future Acres plans to bring Carry to small and medium-sized farms throughout the U.S. The company is backed by investors Wavemaker Partners and Wavemaker Labs.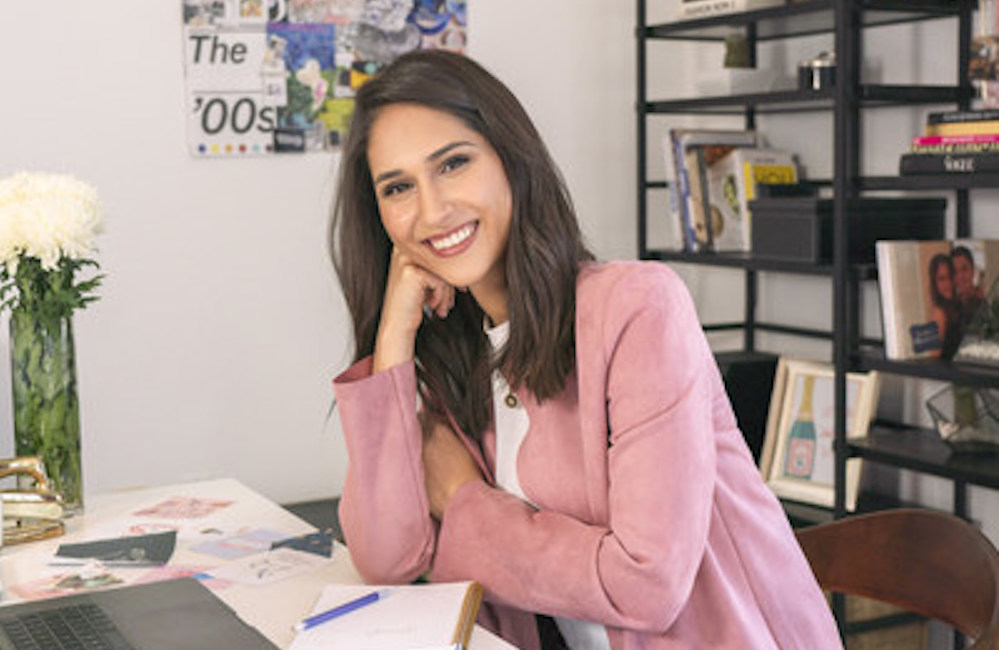 Givingli (E-Commerce)
Givingli was founded by husband-and-wife duo Nicole Emrani Green and Ben Green. The pair started the company to solve one of their biggest personal problems, boring and repetitive gift giving.
With Givingli, users can customize their own virtual greeting cards with video, text, photos, stickers and more. Users' digital creations can be sent via text and they also have the option to attach a gift card along with it. Givingli provides its users with over 150 brands to choose from including Uber, Nike, Sephora and Amazon.
"In a world where every social platform is about the self, Givingli is the first platform to make it about the other," Emrani Green, the company's CEO, said in a statement. "We believe the best way to do something for yourself, is to give something meaningful to someone else."
Since its launch in 2019, Givingli has been used by over five million people, according to the company. Givingli's success has even managed to catch the eye of Alexis Ohanian. Ohanian's venture firm Seven Seven Six led the startup's $4 million seed round just last month. Additional investors include Snap's Yellow Accelerator and Harry Hurst, the co-founder of Pipe.
Givingli first partnered with Snap through its Yellow Collabs program last year. Shortly after, the company went on to become a member of its accelerator program, enabling it to offer a miniature version of its app via Snapchat.
"For a generation of digitally native users, it's not surprising that the ability to like, swipe, upvote or shoot a quick text from our phones have become the predominant ways we connect with others," Ohanian said in a statement. "What first attracted me to Givingli is that Nicole and Ben acutely understood this evolution, and built a platform that provides the creative tools needed to elevate those interactions and deepen connections."
Givingli passed along over two million virtual greeting cards via Snapchat during Valentine's Day of 2020, according to the company.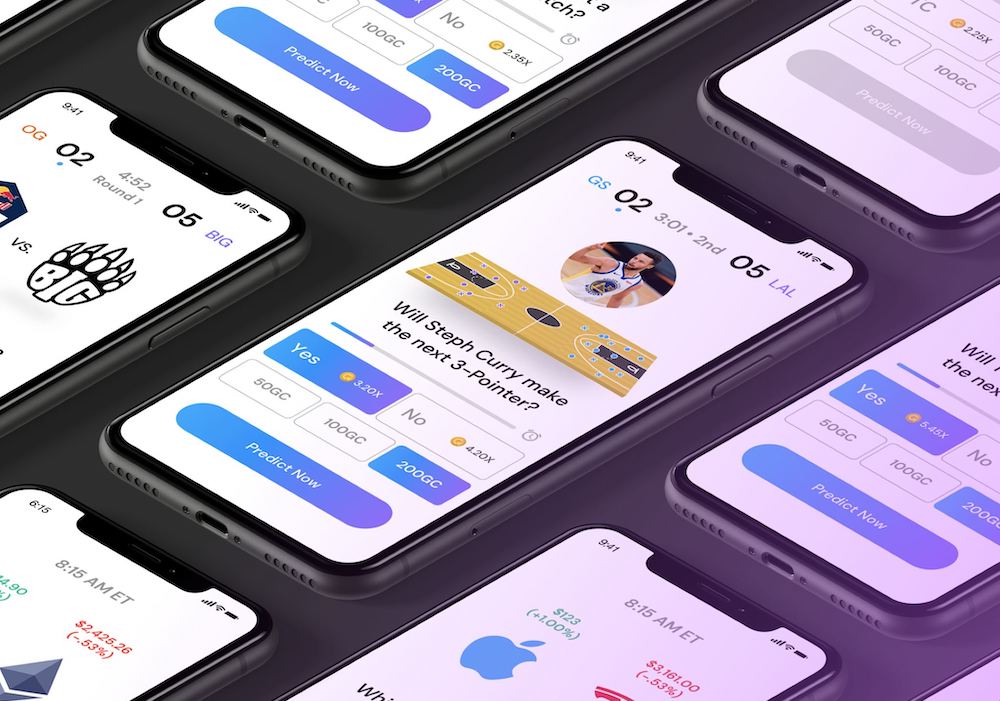 Grin Gaming (Gaming)
Gaming giants like PlayStation and Electronic Arts already call LA home but there are plenty of up-and-comers settling in here as well. On Grin Gaming's platform, users can win cash prizes for correctly predicting every moment of a live sporting event. Not only that, but the platform also offers up the ability to enter stock and crypto contests as well.
Users can get started on the platform by purchasing an entrance fee to their event of choice. Fees range anywhere up to $15. From there, gamers make a certain number of predictions depending on the contest they're in and accumulate points for each one that they get correct.
For example, the platform may ask users something like, "Will Max Muncy hit a home run next pitch?" and users can invest a certain amount of gaming credits by answering yes or no. If a user is playing a stocks-related contest, the platform may ask something like, "Will Disney go below $1.728 within time?" and so on and so forth. At the end of each contest, points are ranked on a leaderboard and whoever comes out on top collects a handsome payment of up to $1,000.
"So most platforms, you set a line-up before the game, or you make your bets before the game and see kind of how you're doing." Nick Bucheleres, founder and CEO of Grin Gaming said in an interview with Built In. "We've created a fully immersive game within a game, so you are playing along as the game unfolds. No two games are going to be the same. The questions you get and the scenarios you're presented are fully reflective of what is happening in that game and they really mirror what you're thinking as a viewer."
The gaming platform is weeks away from achieving its goal of reaching 100,000 users in six months, according to Bucheleres.
"In many ways, I created this platform for myself. I love betting on everything. I'm always sitting on the couch, wondering what's going to happen next," Bucheleres continued. "And I'm wishing that I could put my money where my mouth is, so to speak. Grin Gaming allows you to do that, for every single play of the game."
Grin Gaming has raised $1.25 million in venture capital financing to date.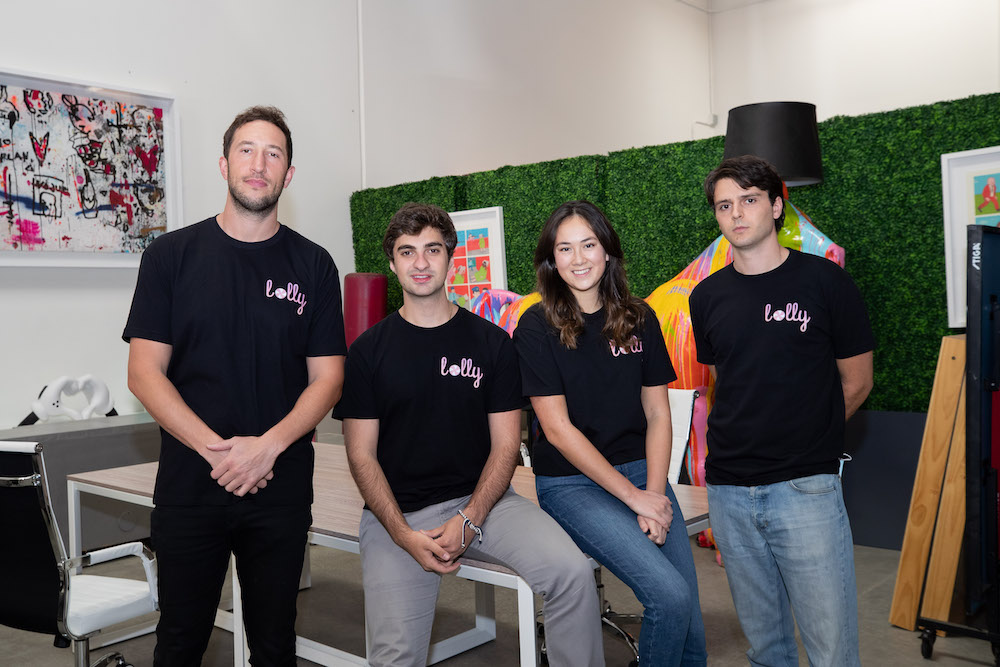 Lolly (Social Media)
Online dating is weird. Some may even call it grueling, torturous and downright awful. This LA-based startup has set out to change that. Lolly is a video-first dating platform that was built by Gen Z, for Gen Z. Co-founders Marc Baghadjian and Sacha Schermerhorn created the platform out of frustration with the one-dimensional nature of modern dating culture.
"The narrative that's been sold to young people via most dating apps is that their likability and attractiveness are defined by external things like their appearance, material possessions, and sex appeal," Jess Phillips, marketing lead at Lolly, told Built In. "This perpetuates an unhealthy culture where young people feel like they have to fit a certain mold to date and find love and often don't feel good enough on their own. I'm most excited about Lolly's mission to rewrite this. Lolly is the first and only dating app where who you are is celebrated and where personality is actually more important than looks."
Think of the app as a cross between TikTok and Tinder. On Lolly, users can curate their dating profiles with short videos rather than the traditional static photo. Users can choose to create content directly through the app by using daily and preset prompts, or they can upload their favorites from their camera roll.
"COVID-19 and our quarantine experiences in 2020 only validated our mission with Lolly. We want to focus on connections that aim to empower, include, and lift each other up," Baghadjian said in a statement to Built In. "Swiping culture is exclusive, it's dehumanizing, it's the past. We want to focus on multi-faceted attractiveness and, really for the first time in this industry, introduce personality into the equation."
Lolly launched out of beta at the top of the month. The company's $1.1 million seed round features investments from former Apple CEO John Sculley and former Ticketmaster CEO John Pleasants.