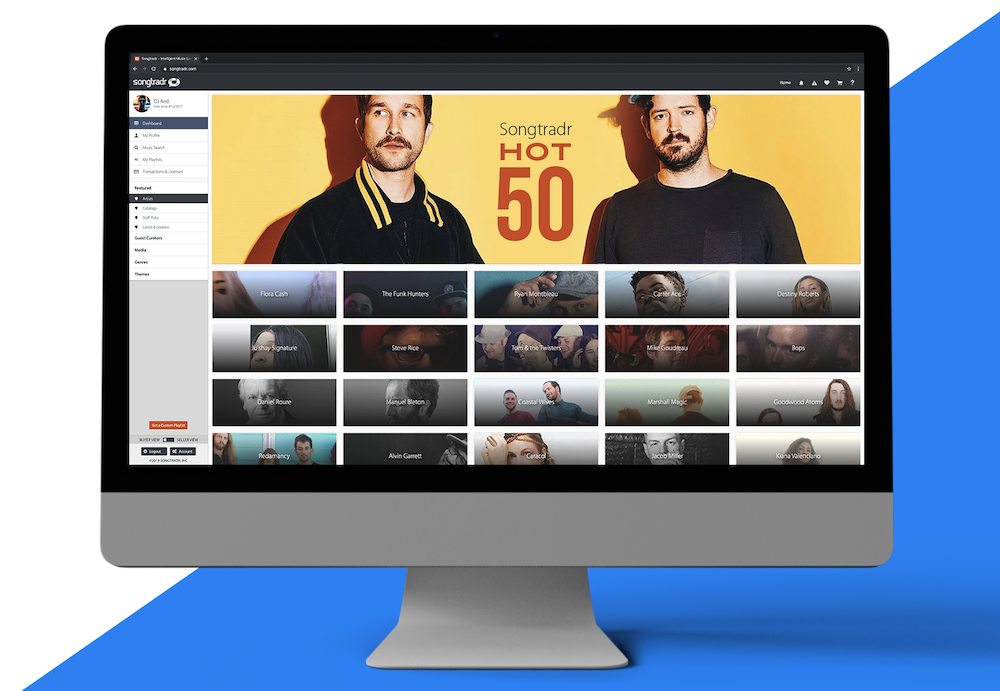 Music licensing platform Songtradr announced Monday that it raised $50 million in an oversubscribed Series D round. The fresh capital comes on the heels of the Santa Monica-based company's Series C, which it wrapped up last August. The latest investment pushes its valuation to just over $300 million.
Songtradr's platform connects musicians, songwriters and music rights owners to a B2B marketplace of buyers. The platform provides musicians with a way to distribute, monetize and license their music, and buyers with a way to easily access it.
"Songtradr is rapidly accelerating as we continue to develop our tech-enabled B2B music ecosystem and integrate our new acquisitions," Paul Wiltshire, CEO of Songtradr, said in a statement. "Attracting such a blue-chip investor base into this round further endorses our vision of the future music industry in this rapidly evolving digital world, providing a strong foundation for the future."
Songtradr experienced over 100 percent revenue growth year over year and the company is on track to do it again in 2021, according to Wiltshire.
Thousands of brands, advertising agencies, streaming platforms and others use Songtradr to find and purchase music distribution rights. The company's wide-ranging list of clients includes tech leaders like Amazon, Microsoft, Apple and Google.
Songtradr will use the additional capital to continue to double down on its merger and acquisition strategy. Over the last year, the music licensing platform has acquired several tech-focused music companies including Cuesongs, Song Zu, Pretzel and Tunefind.
Founded in 2014, Songtradr has raised $101.2 million in venture capital financing to date.
Investors Regal, Aware Super, Perennial and Argo participated in the Series D round, among others.