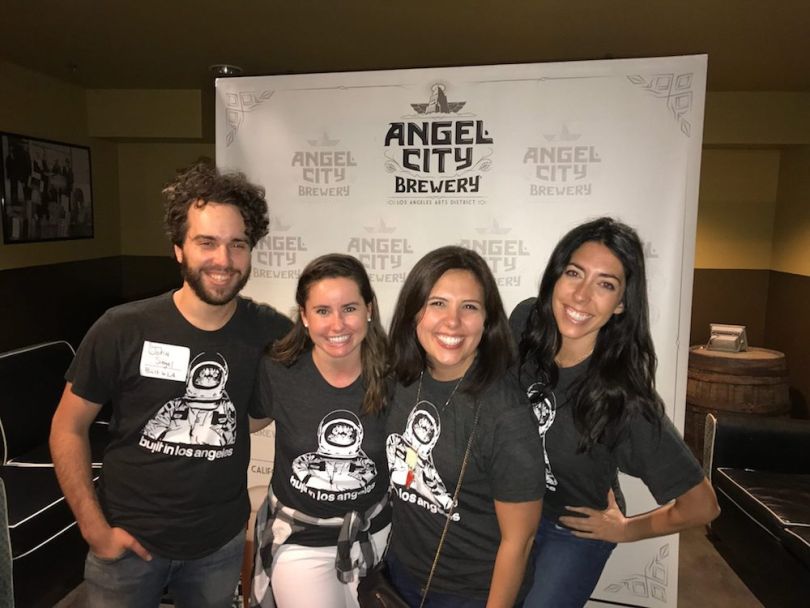 Every week, we dig through our calendar to bring you the five most exciting events in LA tech. This week, we thought we'd highlight a handful of events that showcase three things we love most: cocktails, food and tech. Check out our top picks below, and be sure to look at our full event calendar for more LA tech events.
Looking for a little more substance to your events? How about a happy hour a little heavier on the tech side of things? This week's AR Mira event will focus on augmented reality and computer vision, but with a slightly alcoholic twist. Attendees will enjoy product demos, the chance to apply for the River Ecosystem Accelerator's Winter 2017 class, and snacks.
Not everyone lives blocks from the Third Street Promenade or in a high rise in Marina Del Rey. For those of us looking for a rocking happy hour that doesn't require 1.5 hours spent commuting too and from the event, there are plenty of options available. Monthly WeHo Tech Happy Hours pull no punches. Cocktails, conversation and tech. No more, no less. 
Very rarely are tacos and sushi mentioned in the same sentence, but The Ivy Plus Society doesn't care, and we're all better for it. Just a block from the Venice canals, Justworks and The Ivy Plus Society are hosting a night of Asian and Latino cuisine, cocktails and conversation in one of the coolest parts of LA.
Startups in the Sky, an organization dedicated to fostering the growing tech community in DTLA, is hosting its monthly event this Wednesday at WeWork Gas Tower. Stop by, grab a beer and listen to exciting new startups hone their pitching muscles in front of a panel of funding experts.
The monthly Glendale tech meetup of record isn't specifically dedicated to networking, but when "tech on tap" is part of the title and the logo is a foaming mug of beer, you know refreshments will be served. This week's Glendale Tech on Tap heads west to join forces with Burbank Tech Talks at the WeWork in Burbank. After a cocktail or two and some mingling, representatives from PwC, WeWork and Uber will discuss the future of how we work.