The success LA tech has achieved in the last several years is only becoming more pronounced. As venture capital money continues to flow into local startups, there are more opportunities than ever to join companies truly dedicated to taking care of their employees.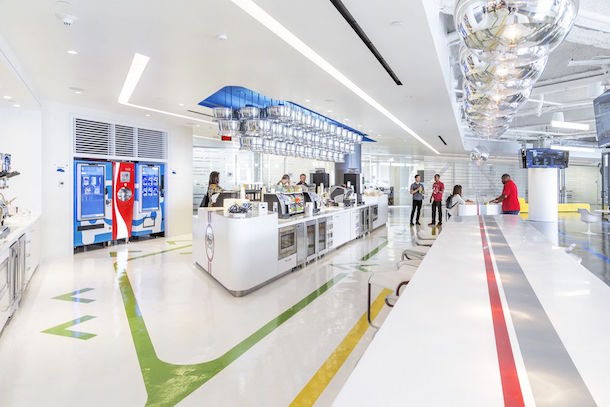 Headquarters: Santa Monica
What they do: One of the true OGs of LA tech, Edmunds actually precedes the Santa Monica startup boom. The company has gone from printing car buying guides to becoming one of the leading car information and shopping platforms available. 
The perks: Flexible hours and time off, an annual vacation stipend, catered breakfast, lunch and snacks, 14 paid company holidays, medical insurance, subsidized gym memberships, nutrition resources, onsite yoga, meditation and massages.
What the employees love: "At Edmunds, we are deeply committed to the well-being and happiness of our employees, trust them to shape our future, and inspire them to shape their own. As a family-run, private business, our employees get to experience what it's like to have a truly meaningful impact on the organization. Edmunds gives more freedom to take risks, fail and try again." 
The pitch: "At Edmunds, we look for individuals who fit into our unique, collaborative culture. We're looking for candidates who are smart, talented, curious and willing to put your ego in the trunk and let new ideas speed us forward, together. If you're curious and you have the drive, you can be part of the team that is changing the way people buy and sell cars. In the coming year, we're especially focused on curious technologists who are dedicated to bending the rules in order to improve user experiences."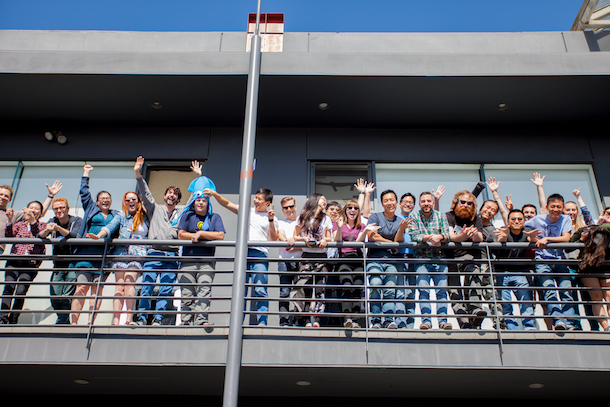 Headquarters: Venice
What they do: Formerly known as OpenMail, System1 is one of the biggest independent marketplaces for keyword pay-per-click advertising. The company is looking to add talented individuals in a number of different roles, including engineering, marketing and data/analytics.
The perks: Daily catered lunches, Uber/Lyft options for commuting, weekly beach workouts, weekly happy hours, 401(k) matching and an education reimbursement program.
What the employees love: "The people at System1 are what first caught my interest," said Allison Kapocious, account analyst. "The environment and culture are welcoming and empowering and I felt right at home almost immediately. I love what I do because no day is ever the same. I enjoy being presented with new challenges and am supported by a team that helps me to grow and learn every day."
The pitch: "We look for engineers that have a good grounding in the fundamentals of computer science, fluidity in Python, and skill in another related technology, such as Spark, SQL or Redis," said Tamara Knutsen, director of data operations. "We want developers who are ready to own projects and willing to learn new skills and keep pushing themselves and the technologies at their disposal. We don't look for off-the-shelf solutions, we come up with our own solutions and want our engineers to bring their creativity and problem-solving skills to bear on the challenges we face in a fast-growing and fast-changing technology sector."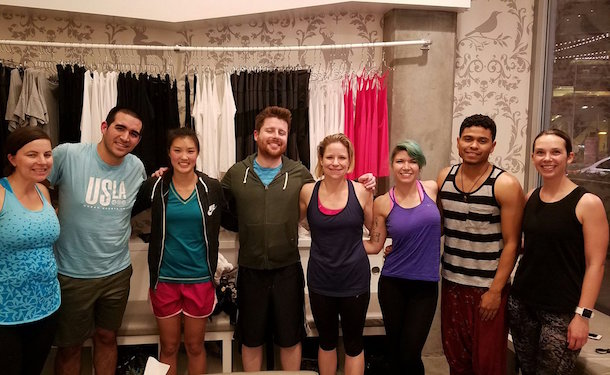 Headquarters: Playa Vista
What they do: Science 37 develops a telemedicine platform that is designed to allow patients to take part in clinical studies regardless of their physical location. In April, the company closed a $29 million Series C with the goal of hiring aggressively. Currently, the company is looking to add to its operations and project management teams, as well as its engineering force.
The perks: Medical, vision, dental insurance; 401(k); flexible spending account (FSA); stock options; catered lunch every day; four weeks of vacation.
What the employees love: "I love Science 37 because it's more than a job — it's an innovation," said Katy Preciado, Clinical Project Manager. "I'm challenged and empowered by my talented colleagues and encouraged by our patients on a daily basis. It is something else when you impact another person's life in ways you can't imagine."
The pitch: "We are looking for people who embody our values: be kind, useful, awesome; keep it simple and the quality high; and, do it together," said Susan Ko, VP of People.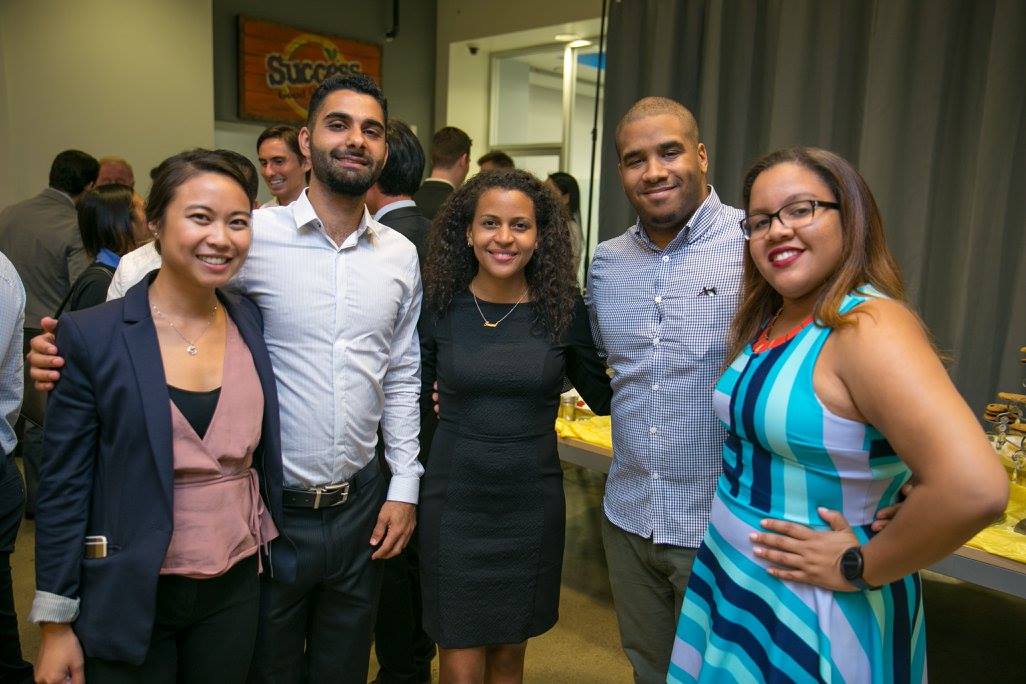 Headquarters: LA
What they do: Realty Mogul is a real estate crowdfunding marketplace where investors can pool money to buy shares in pre-vetted investment properties. Founded in 2012, the company wants to add to its finance, marketing and sales teams, in addition to its engineering roster.
The perks: Immediate health, dental and vision insurance; a 401(k) plan; stock options; weekly catered lunches and frequent team outings; happy hours and events.
What the employees love: "I love working at Realty Mogul because I have the opportunity to learn so many parts of the business outside of my job," said event manager Peggy Phan. "I'm learning about how we vet real estate deals one day, and the next I'm attending a presentation on how we design and implement new technologies into our platform."
The pitch: "We look for people who are smart, hard-working and embrace the exciting start up environment," said COO Karen Fleck.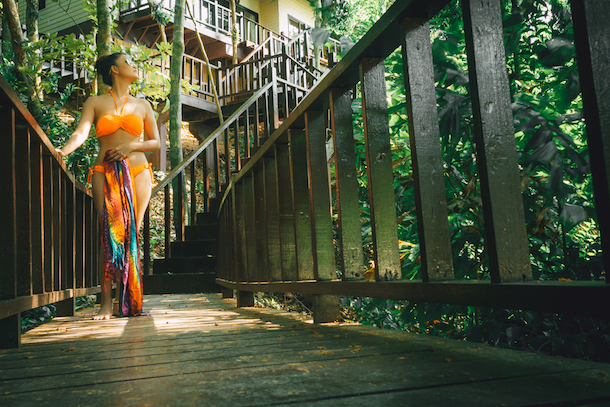 Headquarters: DTLA
Bio: Travel tech startup KEYPR develops a cloud platform that helps hotels and luxury residences increase efficiency and reduce operational costs while improving their guest's experience. In June, the company closed a $19 million Series A1 round, bringing its total to $19 million to date. The company is looking to bolster its engineering team.
The perks: Medical, dental and vision coverage, 401(k) retirement plan, flexible spending accounts, team gatherings, fully stocked kitchen, open and creative workspace and company equity.
The pitch: "We look for bright, motivated self-starters who take pride in their work," said CEO Nizar Allibhoy. "Versatile collaborators with the ability to craft simple, creative solutions will fit right in at KEYPR." 
Images via participating companies, social media and Shutterstock.
Have a news tip for us or know of a company that deserves coverage? Let us know and follow us on Twitter @builtinla.