Southern California has a lot going on. For some it's the beach; for others, it's geography. Some people like the beach and the geography, but stay for the weather. When it comes down to it, living in LA sells itself.
Local tech companies know this, and as they expand their teams, they're using their LA headquarters as a way to pitch applicants to join them.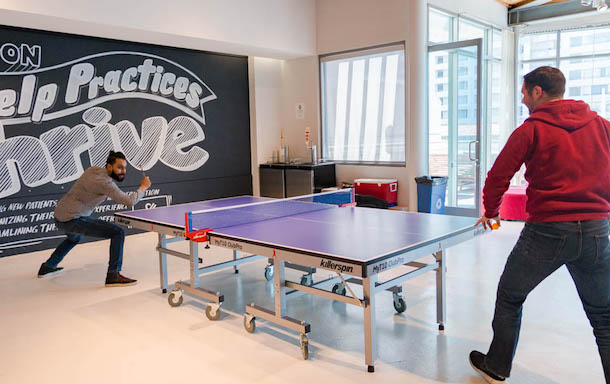 Founded in 2014, PatientPop was built to help medical practices grow. The company offers local practices a comprehensive marketing solution to let the doctors focus on their patients.
What makes LA the place to be?
"LA is the perfect setting for a tech startup like ours! Our company is very active so having an office near the beach in Santa Monica is very fitting for that lifestyle," said Rose Chute, people operations coordinator. "Overall, it's really easy to manage the work-life balance when you live in such a fast paced and lively city like Los Angeles."
Why would someone want to work for PatientPop?
"PatientPop seriously checks all the boxes when you think about a company you'd want to work for. Great people, great perks and a great product," said Chute. "For me, it's really the company culture and people that make me excited to show up to work every day. We have a lot of fun while still being productive, and that's not easy to find at just any company."
What does PatientPop look for in applicants?
"PatientPop searches far and wide for the best candidates," said Taylor Catlin, recruiting coordinator. "We look for the most entrepreneurial, the most talented and those most dedicated to building beautiful products. Being that we are a startup, we look for leaders who continue to make us stronger and who understand our vision. As a whole, we play to win and look for those who will pursue excellence with us. It doesn't hurt if you'll enjoy some IPAs or Kombucha with us at the end of the week too."
Santa Monica-based TaskUs is a leading provider of customer care and back office outsourcing to evolve businesses. The company's prime location might be reason enough for applicants to get excited, but according to CEO Bryce Maddock, the company just wants its employees to be happy.
What makes LA the place to be?
"The biggest advantages to our LA location come from being a part of the community West of the 405, in Silicon Beach," he said. "In Santa Monica we are surrounded by a great pool of talent and technology, the community is incredibly energetic and diverse. And, of course, the weather is beautiful."
Why would someone want to work for TaskUs?
"TaskUs is employee obsessed; simply put: we want our employees to love where they work," Maddock said. "We provide our employees with what they need to be successful, productive and, above all, happy."
What does TaskUs look for in applicants?
"At TaskUs we look for individuals who are constantly striving for excellence in both their personal and professional lives," said Maddock. "Our rapid growth demands high performance, and we're proud to say that we have a talented and motivated team along for the ride. It is challenging at times, but with determination, teamwork and grit, the opportunities and career growth are unparalleled. Plus, the dog-friendly office keeps us relatively stress-free."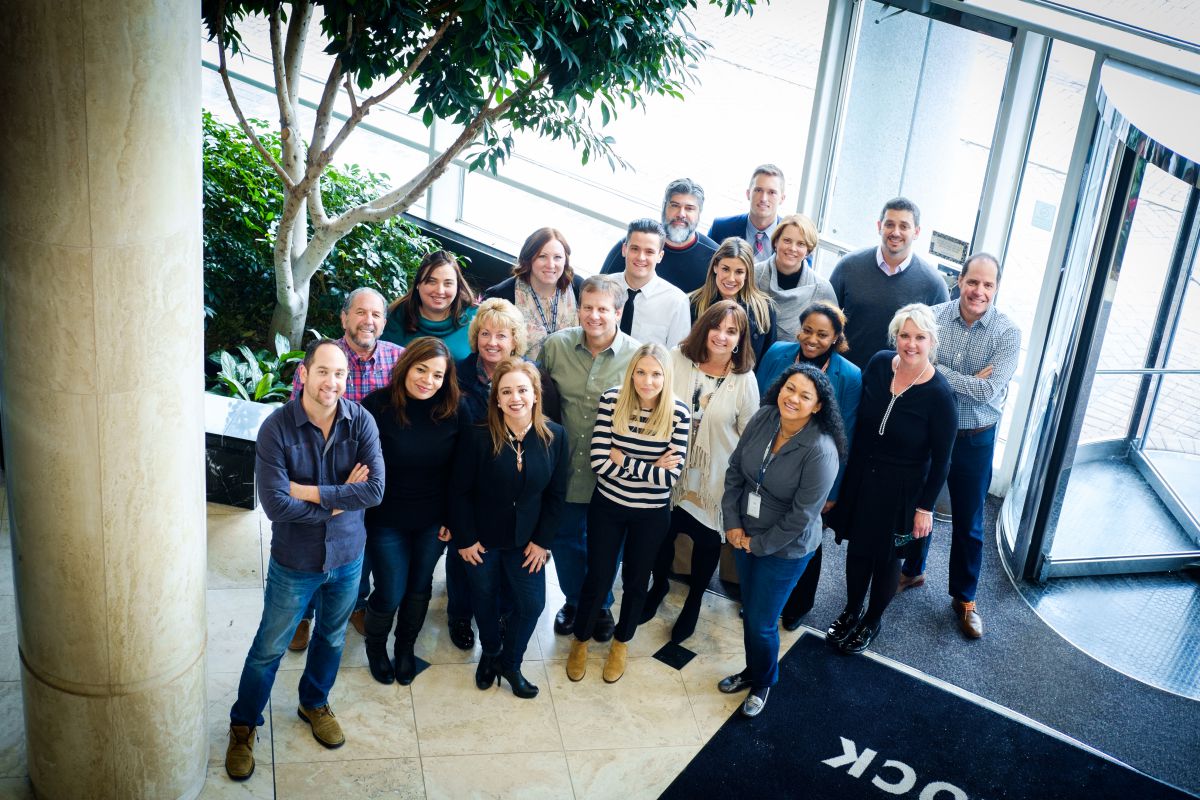 Cloudbreak is a healthtech company that was formed when two industry leaders, Martti (a video remote interpreting service) and Carenection — a Telemedicine market network — combined their services to create a telehealth solution for hospitals around the world. According to CEO Jamey Edwards, who was recently a finalist for EY's Entrepreneur of the Year, LA Tech has come a long way since the company was founded, and as of right now, it might be the most exciting place to work in the world.
What makes LA the place to be?
"California and LA culture has definitely become a core part of Cloudbreak's company culture," said Edwards. "The company is named after a surf break, after all. The key aspects of LA — its creativity, free thinking and progressive culture — have helped to create a fun company driven by a mission. Cloudbreak pulls from the great pool of talent available locally and the team loves congregating in LA for its nationwide strategic planning sessions. Being a part of Silicon Beach and helping drive healthcare forward here is its own reward."
Why would someone want to work at Cloudbreak
"Cloudbreak is a vision-driven company with a mission to humanize healthcare," he said. "New hires join some of the most seasoned in the business; the Cloudbreak team knows how to create, deploy and support both current and emerging technology. With an extremely flat hierarchy, people throughout the organization understand their ability to make an impact and are empowered to make important decisions that affect Cloudbreak's future."
What does Cloudbreak look for in applicants?
"We hire for cultural fit and initiative. We look for people who are mission driven contributors and we then train them on the industry and product. We want people who want to do something meaningful and make an impact," said Edwards.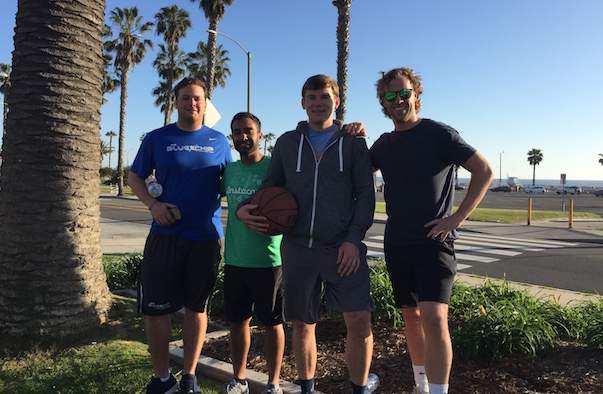 AdQuick is a platform that allows brands to find, book and measure outdoor advertising campaigns. According to founder Matthew O'Connor, the team's combined experience working in Seattle, San Francisco and New York City played a big role in them deciding on LA as a home.
What makes LA the place to be?
"We've worked in tech in Seattle, SF, NYC, and decided to start AdQuick in LA for a variety of reasons, and the quality of life is foremost among them," he said. "From the weather, to the (relatively) affordable housing, to the outdoors, LA has something for everyone. Specifically for AdQuick, LA is home to large advertisers and is the outdoor advertising capital of the world. The SF tech-monoculture gets tiresome after a while and LA provides a great diversity of industry, from entertainment, to high-tech, to the arts."
Why would someone want to work for AdQuick?
"They love hard problems, crave ownership and impact, making people's lives easier, and building awesome tech! We also have a strong emphasis on constant improvement (Kaizen) both for the company and personally for those who join the team," O'Connor said.
What does AdQuick look for in applicants?
"We look for candidates who are eager to fight above their weight class and make a big impact," said O'Connor. "We're aiming to change and improve the way an entire industry is run, so it's not for the faint of heart. The ability to not take one's self too seriously is also a huge factor."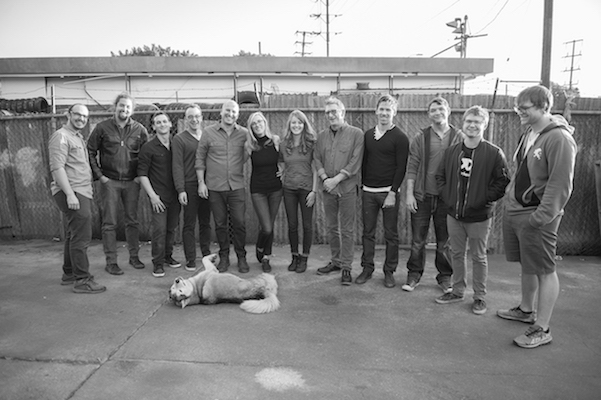 VR Playhouse is a VR and AR media company based in Glassell Park. The company works with brands to develop unique experiences in virtual and augmented reality, as well as creating original content of its own. According to COO and co-founder Ian Forester, LA's diversity makes it a great place to be.
What makes LA the place to be?
"I love the variety of the LA economy," Forester said. "It's one of the few places in the world that can support a truly professional creative class, and because it's so competitive, those who can make it here are of a very high-caliber, both creatively and professionally. Add to that a gig economy that requires frequent cross-collaboration and you have a perfect recipe for attracting the creativity, grit and diversity required to innovate in a medium that requires so many different skills. I think it makes a lot of sense that VR has taken hold here the way it has and I see that trend continuing for some time."
Why would someone want to work for VR Playhouse?
"VR is a fast-paced and expanding medium of self-expression using technology," he said. "As an independent company, we offer our employees flexibility and creativity in their work day, as well as an inspiring environment surrounded by other A-players who are hard at work solving difficult problems. Every project we do is different, every day presents new challenges, and for those who want to think laterally and combine interests in art and technology, we offer a great working environment."
What does VR Playhouse look for in applicants?
"We look for highly motivated, organized, creative thinkers and doers," he said. "The people who thrive here are those who can create their own structure and motivate themselves toward excelling in creative work. Our perfect match is someone who is a real switch-hitter when it comes to right-brain/left-brain thinking. We're constantly balancing our latest, coolest ideas with the realities of the current market, so a candidate who can work both of those lanes to identify and drive value for the company is ideal. We value self-expression, unconventional thinkers, and those who lead the way in passionate pursuits."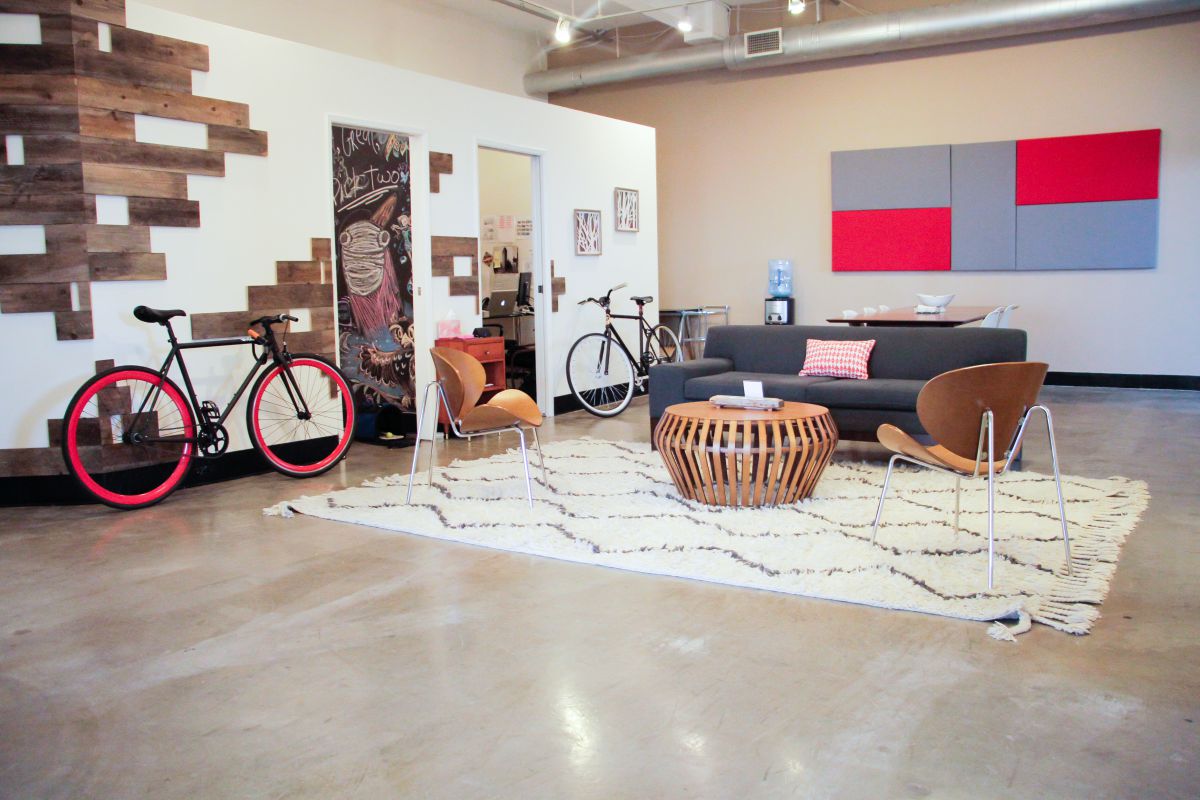 We Fly Coach is a global media company with 10 offices around the world. The company represents a number of directors, offering everything from comedy to docu-style content, in addition to animation and experimental content. According to Laura Herzing, Senior Producer, LA's status as the entertainment capital of the world makes it the perfect home for the company.
What makes LA the place to be?
"LA has long been a hub for production," she said. "We frequently shoot in LA, where one of our studios is based, as it is home to some of the best agencies and production staff in the world. LA aligns with We Fly Coach in that we're always looking for the freshest, newest way to operate."
Why would someone want to work for We Fly Coach?
"We are a close-knit and growing team which offers our team members the opportunity to be involved in every aspect of production and post production," said Herzing. "We are innovative forward-thinkers who are into doing things differently."
What does We Fly Coach look for in applicants?
"We look for passion, first and foremost," Herzing said. "Production is a hectic industry and you have to want to be in it! We're thrilled with people who can wear a lot of hats, learn quickly and jump in with two feet — team players with a lot of energy!"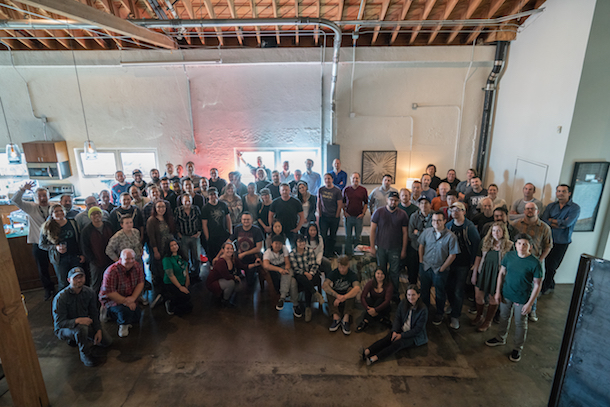 Zoic Studios is an Emmy-winning visual effects and technology company based in Culver City's Hayden Tract neighborhood. In their work, the company has crafted innovative visual experiences for film, television, advertising, video game and interactive projects, as well as big data visualization and UI/UX efforts for the U.S. DOD and Intelligence Community. According to CFO/COO Tim McBride, the established entertainment world and the burgeoning tech community make LA the perfect place to be.
What makes LA the place to be?
"With Los Angeles' foothold in the entertainment industry and growing tech scene of Silicon Beach, it has never been a better time for a company like Zoic to be in Los Angeles, that works at the intersection of entertainment and technology," he said.
Why would someone want to work for Zoic?
"Zoic is at the exciting intersection of right-brain creative, left-brain technology and at the center of pop culture entertainment," said McBride. "Thus Zoic is an interesting and well-rounded company, working on exciting projects with diverse and interesting employees."
What does Zoic look for in applicants?
"Interesting, diverse people with qualified technical skills and an interest in building great things," McBride added. "We are not looking for followers, but instead, leaders looking to innovate and create."
Responses edited for clarity and length. Images via participating companies.
Have a news tip for us or know of a company that deserves coverage? Let us know and follow us on Twitter @BuiltInLA.