When an entrepreneur decides to make their idea into reality, there are a number of questions that need to be answered. How soon do I need to file a patent? What kind of visa is my co-founder eligible for? Has someone already thought of this idea? The answers, however, are a little harder to come by. 
We asked legal professionals from three different fields of expertise what guidance they would offer entrepreneurs and early-stage startups.
With more than 32 years advising tech startups, Scott Alderton is considered one of the premier startup lawyers in the world. In addition to advising businesses, his firm, Stubbs Alderton & Markiles, LLP, operates a tech preaccelerator program.
What is your area of expertise?
I've been practicing for quite a few years, so I have pretty deep expertise. I spend most of my time these days advising venture-backed technology companies, including startups heading in that direction. Specifically, I advise middle-market, technology, emerging growth and development stage companies in the areas of corporate and securities, mergers and acquisitions, high technology, business, licensing, intellectual property, the internet and digital media.
Your firm offers a number of services for startups. When should an aspiring entrepreneur or early-stage startup give you a call?
The earlier the better. You can't be effective representing startups if you don't make a significant investment in the ecosystem. I'll talk to any entrepreneur about anything, and if they are serious about starting a business it is best to start a relationship with us when they are still ideating. An early meeting will almost always lead to a roadmap of when serious engagement or counseling needs to begin, and until that time, if we are impressed with the entrepreneur, vision and team, we will "nurture" the relationship for free until they are really ready to dig in.
A great example is Skype. I met the founders of Skype when they were still engaged in their prior business. I spent a great deal of time strategizing with them before we were ever engaged.
From a legal standpoint, what should every entrepreneur know before starting up?
Startups are hard. Be committed. From the very moment you start, there are legal issues around intellectual property, legal entity, investment relationships, etc. Just because you are resource constrained, you can't ignore the serious legal issues you face. A good lawyer experienced with working with startups will help you efficiently navigate the issues, but you do have to be prepared to commit some capital resources early.
What is one hurdle that an early-stage startup might encounter that could be remedied by calling a firm like Stubbs Alderton & Markiles?
The biggest issues we typically see are protecting your intellectual property through proper agreements among founders and contractors and properly structuring equity issues and relationships among co-creators of the business. These are two issues where you might not be able to unscramble the egg if not handled properly from the outset.
What is one piece of legal guidance you would give an entrepreneur?
You can't go it alone. Surround yourself with smart people, and incentivize them to help you be successful. You may not have a lot of resources, but if you are working on something that has real value, others will see that and want to be involved. If you can't attract good talent, even if you are resource constrained, then you need to be asking yourself if what you are doing is really going to be valuable.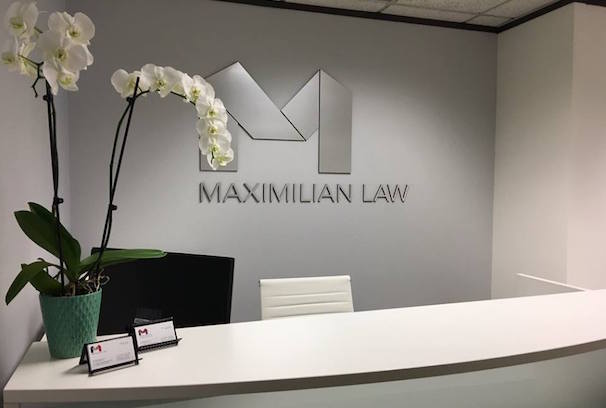 Cedric Shen is a U.S. Immigration Attorney at Maximilian Law Firm, which haswith offices in LA and Vancouver. His firm specializes in helping businesses solve their problems with immigration, and given the many questions surrounding the immigration process currently, there are many questions he's being asked. According to Shen, a regulation is set to go into effect that would extend the government's parole authority to authorize foreign entrepreneurs who can demonstrate they provide a public benefit to the country.
Can you explain advance parole and when it goes into effect?
Advance parole is a status that the government can grant to certain foreign immigrants that allows them to enter (be paroled into) the United States on a temporary basis. It is different from a visa or a green card, but it still allows access into the U.S. The advance parole rule for foreign entrepreneurs takes effect on July 16, 2017.
How would this benefit small businesses?  
Foreign founders of startup companies that have received significant outside investments may benefit from advance parole if they don't qualify for some of the other visa or green card options – particularly if they are from certain countries with limited immigration options.
What business-related visa options should startups know about?  
There are many visa and green card options for foreign entrepreneurs depending on the nature of the startup, education level, country of birth and equity ownership. Visas include: H-1B specialty occupation visa, TN work visa (Canada & Mexico), E-3 work visa (Australia), H-1B1 work visa (Chile & Singapore, O-1 extraordinary ability visa, E-2 treaty investor/employee, E-2 treaty trader, L-1 intracompany transferee or OPT for graduating students. Green cards can include: EB-1 (extraordinary ability or multinational manager/executive), EB-2 (advanced degree, exceptional ability or national interest waiver) or EB-3 (skilled workers or professionals with bachelor's degrees)
When should a tech startup call your office?  
If you are a foreign owner/founder of a U.S. tech startup or if you are seeking to employ a foreign worker, we can assess your situation to determine what visa or green card categories you may be eligible to apply for.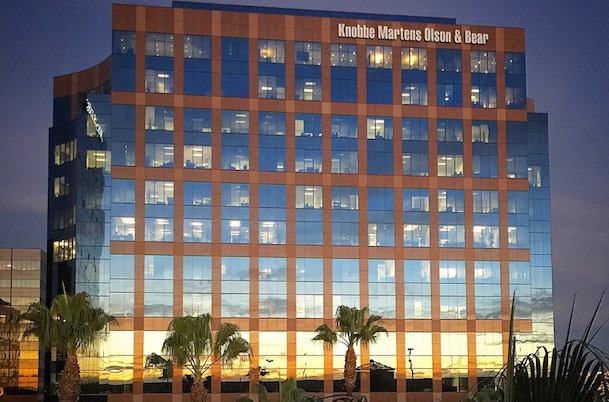 Consulting an intellectual property attorney can save entrepreneurs time, effort and money. But one thing that's often overlooked is the effect a startup's IP attorney can have on potential investors. According to Rabi Narula, a partner at Knobbe Martens' Orange County office, the benefits of at least consulting an IP attorney isn't just a smart business decision, it can dictate the initial steps a business takes. 
What does a very early stage startup need to know about intellectual property law?
There are important deadlines that, if missed, could prevent you from protecting your intellectual property. For example, most countries require that you file patent applications for your inventions before you publicly disclose them. Some countries, including the United States, provide a limited grace period but they still require filing a patent application within one year of any public disclosure. If you miss these deadlines, patent protection may not be available for these inventions. In addition, most countries, including the United States, have a "first to file" patent system, which means that if someone files a patent application before you do for the same invention, they will be entitled to the patent over you. So, there is also a general need to file for patent protection for your inventions as soon as you can.
It is also important to have intellectual property agreements in place from the very beginning. Non-disclosure and confidentiality agreements, for example, are important to maintain the confidentiality of your inventions and to create and maintain trade secret protection for things such as customer lists, software programs and internal processes. Invention and copyright assignment agreements ensure that your startup owns the intellectual property created by its employees, contractors and consultants.
At what point should an aspiring entrepreneur reach out to your firm?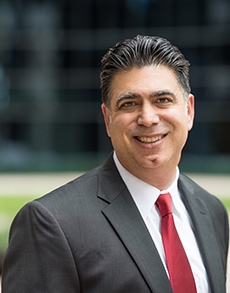 Preferably, at the very beginning, before you start creating intellectual property. You probably won't be ready to file for intellectual property protection at such an early stage, but there are agreements you should have in place to make sure you own the intellectual property that is being created and that you maintain the confidentiality of your intellectual property after it is created. 
Your intellectual property attorney can also provide you with an intellectual property checklist of things to consider and best practices to build a strong intellectual property portfolio. This will give you a leg up on the competition and help you avoid making costly mistakes.
If a startup was receiving interest from venture capitals and looking for guidance, what would you tell them?
Let's make sure you take advantage of these opportunities by being able to demonstrate to potential investors that (a) you own your intellectual property, (b) you have taken the appropriate steps to protect your intellectual property and (c) you have considered the intellectual property rights of others. The last point is often overlooked. At some point, you need to determine whether there is any risk that your business or products could infringe upon the intellectual property rights of others. Before investing in your company, most venture capitalists will want to have confidence that this risk is manageable. An intellectual property attorney can help you assess this risk. I would also advise them to make sure that there is a confidentially agreement in place before any confidential information is disclosed. 
From a legal standpoint, what are some things that tech startup founders often overlook?
Trademarks. A strong trademark can be one of the most important assets of a startup company. As background, a trademark is any word, name, symbol or device that is used to identify the source of a product or service. As your company builds its reputation, your trademarks will be essential to protecting the goodwill and reputation of your company and preventing others from free-riding on that goodwill and reputation. Your intellectual property attorney can conduct due diligence on potential trademarks to help you choose a strong, defensible trademark.
Data privacy is another area that is often overlooked. In this modern era of high-profile security breaches and hacks, it has become increasingly important to establish adequate safeguards and policies from the very beginning to protect customer information.
What is your professional experience working with small businesses?
I am fortunate that a large portion of my clients are entrepreneurs, small businesses and venture-backed startup companies. My work with these clients has been particularly rewarding because intellectual property really matters to them. A strong intellectual property portfolio can protect startups from "copycats" and it can also help them get that first or next round of financing to take their business to the next level. It is tremendously rewarding to know that I can play a part in helping these small businesses and entrepreneurs reach their goals.
Images via participating companies. Some responses have been edited for length and clarity.
Have a news tip for us or know of a company that deserves coverage? Let us know and follow us on Twitter @BuiltInLA.