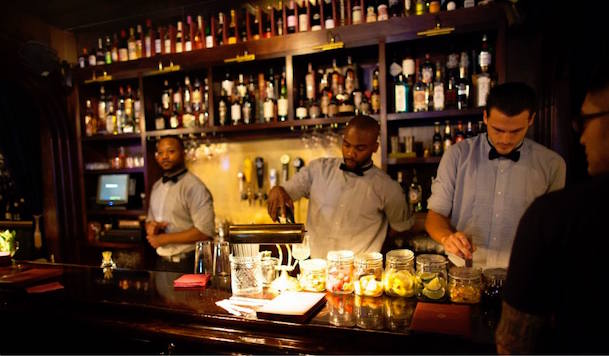 With the holidays uncomfortably in the rearview mirror, it's totally understandable to be overwhelmed with the amount of work (and emails) to get to in the first few weeks of 2017. Thankfully there are a number of outlets to explore in order to keep yourself sane.
Tech Talk Tuesday January 2017, Jan. 10 at 6 p.m.
Despite the fact that it's 2017, and we've all been using social media for nearly 10 years, many questions remain as to using the various platforms for business purposes. Grab a bite to eat and check out this tech talk for some insight into social media's best practices early on in the year.
ARcade 7: Post CES Product Immersive Gallery and Fundraiser, Jan. 10 at 6 a.m.
With its seventh ever event, Another Reality is expecting its biggest turnout ever. As always, VR products will be aplenty, and as the team comes off a successful appearance at CES, they will have big news to announce that you won't want to miss out on.
UXPALA Holiday Happy Hour!, Jan. 11 at 6:30 p.m.
Is it Friday yet? Not quite, but that doesn't mean you can't head down to Santa Monica and enjoy a cocktail with some of the best and brightest UX minds in Silicon Beach. Be ready to buy a ticket for the UXPALA Mystery Bag.
GDI Huntington Beach Study Group , Jan. 12 at 5 p.m.
Girl Develop It, a organization aimed at empowering women in technology, takes their group study session to the beach this week, specifically, Huntington Beach. If you're interested in participating or mentoring with the group, bring a laptop, a charger and some awesome ideas. Also, remember, the events are women-inclusive, not women-exclusive.
Talk Shop with the Founders of Noun Project, Jan. 12 at 6:30 p.m.
Lumi kicks off its event series in 2017 by featuring Sofya Polyakov and Edward Boatman, founders of the Noun Project, a massive library of icons for visual communication. Come for the wine and cheese, and stay for an intriguing discussion from two partners in both business and life.
Have a great week, and be sure to check out our events calendar for more LA tech events!