These are inside tips for landing a job at some of LA's hottest tech companies. You can find more hiring LA tech companies on BuiltInLA.com/jobs.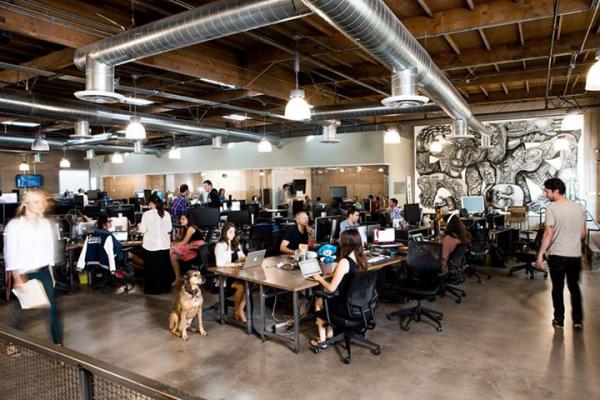 Scopely
 is one of the most successful independent mobile gaming studios in Los Angeles. Fresh off a $35 million Series A round today, their growth is only accelerating. Consistently putting games into the top 10 most downloaded on the Apple and Google Play app stores, Scopely is perhaps most well known for its Buddies franchise of multiplayer games. Here's what Senior Recruiter Jordan Mazer said:
Passion... Show passion for the domain, as well as the business prospects provided by being part of the space. In the context of Scopely, that means make us aware that you both love to play games, and believe in viability of our overall business. Don't try to fake it, though, because a claim of passion will undoubtedly be met by a scrupulous appraisal of your gaming knowledge.
Know our products! In the context of Scopely, there is no excuse to not have played our games. If you don't use our products prior to an interview then we as a company have learned two things about you. First, you don't adequately prepare for momentous, potentially life changing events. Second, you can't possibly know with authority that you want to be part of our enterprise.
Explain yourself... Have a very clear and thought through explanation of why you are either looking for, or open to considering, a new job. Managers and recruiters want to know that you will provide long term value to the company and the context behind your search often informs their judgement. 
Resumes... Submit a PDF file, make sure it is clear and concise, and don't try to reinvent the medium. Recruiters and managers alike are searching for a simple depiction of your experience; not a narrative about the kind of person you are or your overarching ambitions. Save the excess for a cover letter and your interactions with the team!
Stand up... Stick to your convictions in an interview process. The more senior you get, the more the team expects you will be able to (genially) argue a point in a cogent manner. That means that interviewers might purposefully challenge you with ideas they know are not true or optimal, even if only to play the devil's advocate. We want to see what kind of leader and thinker you are. Do you back down or capitulate in the face of adversity? Or do you take on interlocutors with the kind of vigor and competence that we need to take our business to the next level?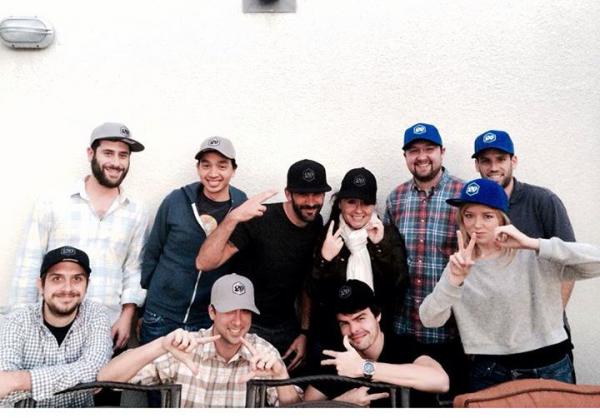 Twenty20
 is a mobile photography marketplace. The company sells photos with royalty-free licenses and on printed products via its flagship product, the Instacanvas. Think Shutterstock, except there is nothing stock about it. No corporate looking photo shoots, everything is taken by authentic, real people. Here's what Senior Technical Recruiter John Kempe had to say:
Be good at one thing, but be willing to learn anything... Being a jack of all trades is nice, but usually we have a specific job description we're looking to fill. The chances of you being an awesome product manager, marketing guru, engineer, salesperson, office manager, and community lead are incredibly slim. Tell me what you do well while expressing a willingness to learn more if needed instead of telling me you can "do it all."
Keep your resume short... When I come across resumes that are longer than one page, I usually throw them away. With very few exceptions, you should be able to condense your resume into one page. Any more than that makes it not as digestible.
Follow up, but don't be a pest... I'm happy to provide feedback to candidates that we don't hire about why it's not a fit, but once we've made a decision, it's very unlikely that we're going to change our minds. Feel free to follow up, but after you've got an answer, quit selling yourself. Instead, focus on getting additional feedback so you can improve your applications for other companies and positions.
Respect our process... For each position we open up, we have architected a very specific and intentional process for evaluating candidates. If you skip any part of your process or express disinterest in our methods of evaluation, it's probably not a good fit on our side. We need people who are willing to be innovative, but who also understand that sometimes we've got it figured out.
Don't waste time... Everyone in our organization tries to prioritize our tasks and manage our time with laser-like focus. If I ever feel that you're wasting my time or our hiring managers' time, you're going to make it onto my blacklist forever (even after I leave Twenty20). If you learn it's not a fit during the process or you get a better offer somewhere else, don't be afraid to tell me so. I won't be mad or get my feelings hurt -- on the contrary, we'll all be appreciative that you value our time.
TrueCar 
knows that buying a car can be a pain, so they're transforming the process by flooding the market with information. The company lets users know what others have paid for make and model of cars in their area, and where available, estimated prices for that make and model of car. TrueCar also recently had an IPO on NASDAQ. Here's what Recruiting Manager Chris Martin said:
We hire 'A' players... We're always looking to hire the best and the brightest people that will take us to the next level. TrueCar is a successful, growing business and 'A-players' are autonomous, adaptable and wear many hats. If you believe you are a heavy hitter and you're interested in TrueCar, reach out to us. 
Skills and Experience... Obviously we're looking for specific skills and backgrounds that fit the job requirement. However, we're also always looking for people who want to be a part of something revolutionary. We don't want people who just want a job; we want folks that want a career they can be passionate about. We are transforming the way cars are being sold and want people who are excited every day to make that experience awesome!  Help the recruiting team identify your skill set by zeroing in on your specific talents. Be overly detailed, rather than overly vague. For example: do not just list every technology you have ever worked with. What are you an expert in? What do you want to do next in your career? What are skills are you excited to grow?
Attitude and Culture Fit... The best reason to work at TrueCar is our opportunity, culture and environment. We go out of our way to take care of our employees and have assembled a tremendous team from top to bottom — fitting in with that team is paramount. The most knowledgeable and skilled people can turn off a group of interviewers because they come in with a brash personality. Confidence is always an asset – and you wouldn't have gotten as far at an in-person interview if you weren't qualified. When it's time to meet the team; leave your ego at the door. Be great in your interview and show us you want to help us build amazing things.
Interview Experience... It isn't easy to get a job here. We understand the importance of the right fit. Interviewing requires keeping high standards, hiring by committee and defining the best fit for the candidate's strengths and our business longevity. Candidates are given an interactive, challenging, and engaging interview experience. Candidates must be smart, have emerging leadership potential and possess sought after skills. We have relevant challenge assignments that illustrate the candidate's experience and prove their abilities as well as provide the applicant with relevant job expectations. We understand that people are working and that many of the best candidates are actively employed. Being flexible about taking calls and coming onsite for your interview shows us that you want to be here. 
Know What We Do! Do your research! We expect candidates to go to truecar.com and true.com before your interview and learn about our company; and there are many other accessible resources to discover the TrueCar story - maybe even download our app (iOS/Android). You should have a basic idea of our business and industry. TrueCar is a revolutionary Internet company whose mission is to reinvent how cars are sold and make the car buying experience awesome!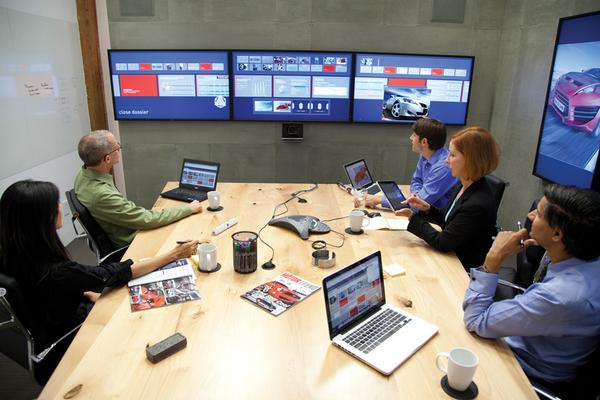 Oblong Industries
' Mezzanine product is part powerpoint, part web conference, and part "Minority Report." In fact, their technology was the basis for the computers in "Minority Report." Whatever barriers remote conferecing had before Oblong is working hard to break them down. Here's what Jennifer Bisser, Director of Recruiting and Career Development, said:
Personalized cover letters make our day... Contrary to industry trends, we love personalized cover letters and have been known to share our favorites around the office. Make your application stand out from the crowd by telling us why you're excited to work for us and what you're passionate about. No need for a novel, a few sentences will do!
Tailored resumes rise to the top... Hiring managers and recruiters review a lot of resumes. If you can relate your previous job experience directly to the position at hand there's a pretty good chance we'll want to chat with you! Even if your background isn't an exact fit but you still have the know-how, be sure to tell us. This is your best chance to help us understand why you are a great fit for the role. 
The little things matter... Be sure to be on time for an interview, know what your interviewing for, read any instructions we've sent in advance, and come prepared with questions about the company and/or the role. The little things really do count! 
Brush up on your technical skills... Many of the roles we fill at Oblong are technical (software engineering, quality assurance, etc.). We often invite candidates to participate in a technical exercise during an on-site interview. This can be intimidating if you haven't played with the relevant technology lately. It never hurts to brush up on your technical skills before you come for a visit. 
Culture fit or culture clash...  We view the on-site interview as a chance to get to know you, for you to get to know us, and for both of us to see if this is a good cultural fit. Don't be afraid to "be you" in the interview. Our culture is one of the reasons Oblongers love to work here, but it is important to assess whether our work culture is the right one for you.  Authenticity is the best way to assess whether our work environment will be one in which you can thrive.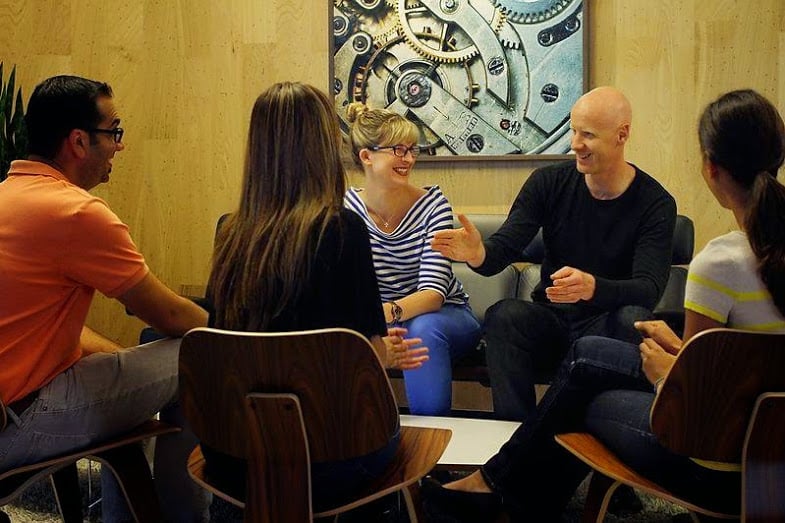 OpenX
is a large and neutral online advertising exchange, based out of Pasadena. The company has been growing rapidly since founding in 2008. OpenX has raised $75.5M and in 2012 was ranked by Deloitte as third fastest growing software company in North America, with 44,075 percent growth in revenues from 2008 - 2012. Here's what Head of Talent Desiree Bogan had to say:
Do your due-deligence... Read our website, research the company and be able to tell us what you know about OpenX.
Circle back...  After you apply, always follow up. Do a post-application follow up on LinkedIn with a recruiter, hiring manager or the Head of Talent. 
Talk about your work...  In the interview, articulate a successful project you've completed (in school, work, or as a hobby).
Prove you've got the chops...   For Engineering roles, demonstrate your work by writing pseudo code or scripts. A non-proprietary example of your work will help you stand out.
Interview your interviewers... Ask insightful questions about the role for which you're interviewing to show interest and that you've put thought into how you can contribute to the role. Let us know you want the opportunity!