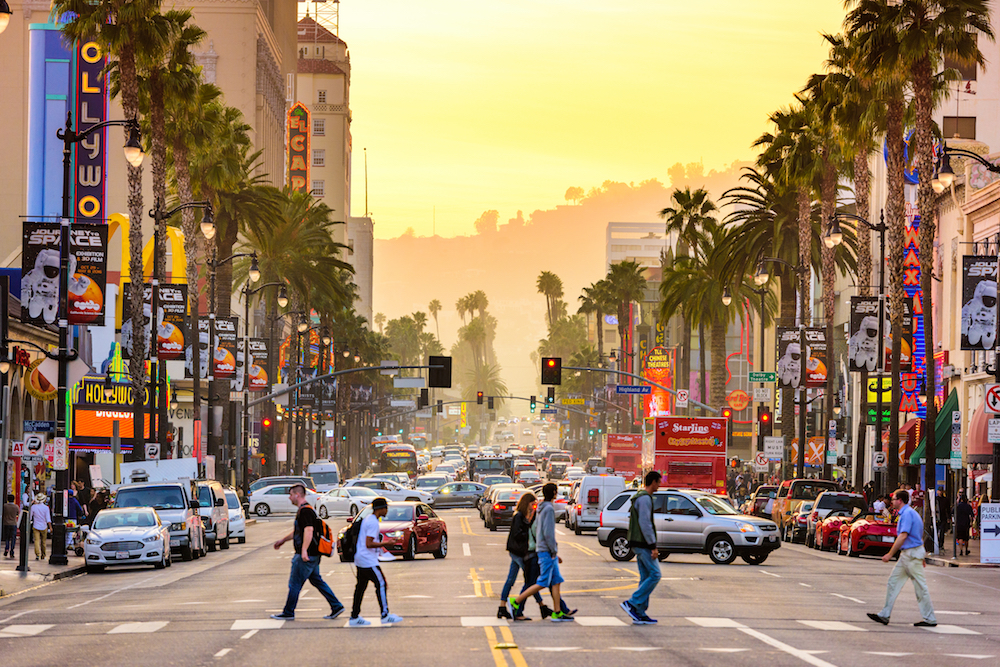 To say LA tech is about more than Snap and Netflix is an understatement.
As the second largest city in the United States, Los Angeles plays a key role in large sections of the global economy. That includes a multifaceted tech scene which often works in concert with the city's historic expertise in entertainment and manufacturing.
While the city's homegrown tech industry was dominated by smaller startups for much of the early 21st century, recent analysis from Pitchbook shows VC activity for local companies moving toward much larger rounds. Deals like Snap's 2017 IPO, Honey's 2019 acquisition by PayPal and Cylance's acquisition by Blackberry — worth $19.7 billion, $4 billion and $1.4 billion, respectively — are all signs of a mature tech community. Meanwhile, new office leases by out-of-towners like Google, Amazon and Facebook in recent years speak to the city's clout within the wider industry.
To understand the tech sector's role in the economic life of the City of Angels, we took a look at its geographic footprint and the industries it represents. Digital technology has expanded beyond the borders of Silicon Beach, and while the scene remains weighted toward entertainment technology, entrepreneurs have also found opportunity elsewhere.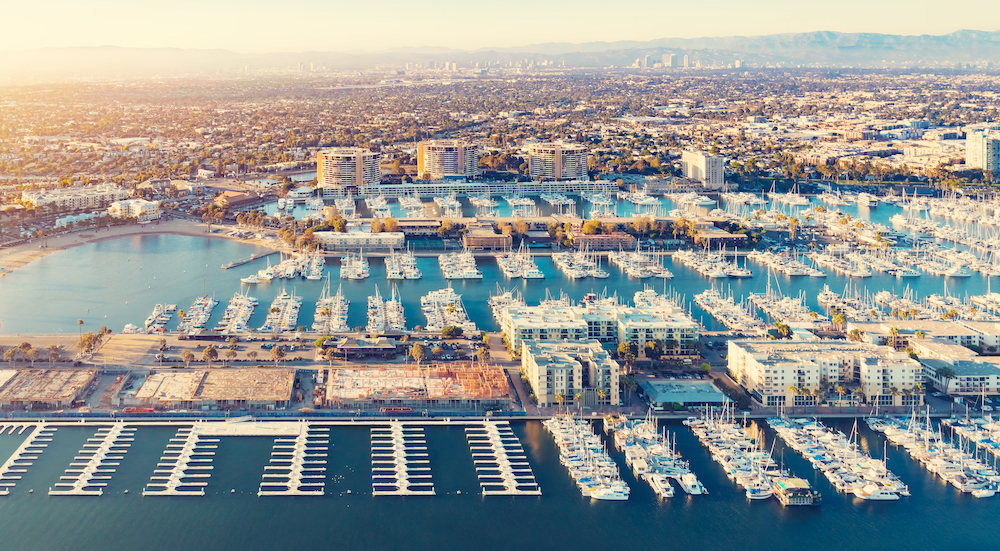 PLAYA VISTA and MARINA DEL REY
The waterfront community of Marina del Rey and adjoining neighborhood of Playa Vista form an up-and-coming slice of the Silicon Beach scene. Once the site of Howard Hughes' private airport, the area is filled with large, sprawling buildings that are well-suited for tech office spaces. Case in point: both Google and YouTube have large offices in Playa Vista.
Those large spaces also cater to technology companies that distribute large inventories of physical products, drawing direct-to-consumer companies like The Honest Company. Beyond those names, there are plenty more small and mid-sized companies sprinkled throughout the area. 
Industry: Marketing tech
Business model: As a marketing agency for direct-to-consumer brands, MuteSix works on the premise that you've got to meet customers where they're at. In cyberspace, that means Facebook campaigns and Google ads. The agency works directly with the social media and search giants, boasting an in-house creative team complete with video production capabilities. MuteSix's services also include email and message campaigns and influencer marketing management. 
Company background: Founded in 2014 and acquired by Dentsu Aegis Network last year, MuteSix works with customers like Adidas Outdoor, the LA Times, Ring, Quicken Loans and Goop. While they're experts in all things digital marketing, the company says that 90 percent of its own business comes through word-of-mouth. 
Industry: Food tech
Business model: ChowNow builds online ordering software that runs on restaurant websites, eliminating the third-party commissions that can eat into a small business' profits. It's provided plenty of online resources in an effort to educate consumers about the burden such third-party apps can impose. Built on the idea of helping restaurateurs turn idle scrolls into online orders, ChowNow recently rolled out technology that allows restaurants to add commission-free order functionality to Instagram posts. 
Company background: Founded in 2010, ChowNow has amassed more than $60 million in funding across multiple rounds, most recently in a $21 million Series C led by 3L Capital and Catalyst Investors. The company charges a flat monthly service fee and allows restaurants to keep all customer data collected from the app. 
Industry: Cannatech and e-commerce
Business model: Feals produces a range of hemp-based CBD tincture products designed to treat sleep issues, anxiety and pain. The company says its product plays on the body's endocannabinoid system, a network of receptors that helps regulate mood. The company's digital tech efforts center on its data-driven direct-to-consumer platform, which ships products to all 50 states. 
Company background: Founded in Denver, Feals is growing quickly. The startup opened its Marina del Rey office soon after it was founded last year. That growth, along with the company's lean marketing and branding efforts, have caught the attention of folks in the industry.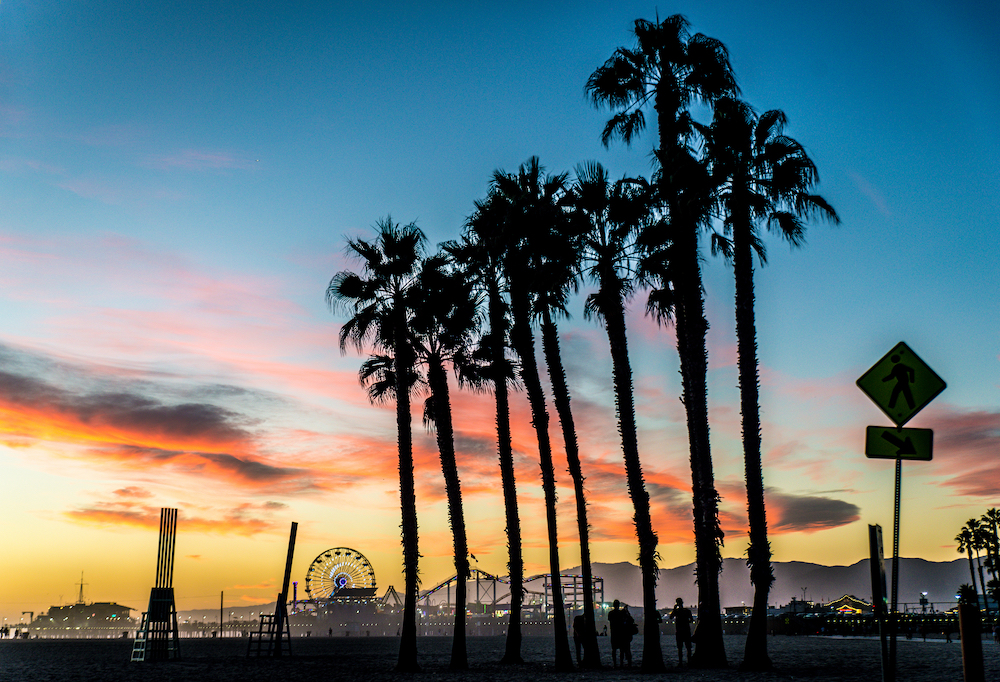 SANTA MONICA
The scenic beachside city of Santa Monica has long been the crown jewel of Silicon Beach. In terms of startup concentration, the city is rivaled only by Venice, which lost a share of its prominence after Snap moved north from its former Market Street headquarters to a giant new base in Santa Monica in 2018.
Santa Monica is now a hub for technologists working in an array of industries, including consumer tech companies like Headspace and Hulu.  
Industry: Fintech and transportation
Business model: Fair exists to bring the 21st century mobile experience to a car-buying process that often consists of handshakes and tire kicks. The company integrates digital contract, e-commerce and fintech technology to help users browse, buy and pay for used vehicles within its app. The platform pulls data from VIN numbers to assess mileage, condition, age and repair history and algorithmically produces what Fair says is, well, a fair price.
Company background: Founder Scott Painter is a serial automotive tech entrepreneur, having previously launched CarsDirect in 1998 and TrueCar in 2004. Fair launched in 2016 and has found a healthy user base among rideshare drivers. 
Industry: HR and staffing
Business model: As the COVID-19 pandemic has stressed health systems across the country, the ability to hire per diem healthcare workers has been a major source of structural flexibility for hospitals. By signing up with Medely, healthcare professionals receive job notifications when shifts become available at participating hospitals in their area. Nurses can use the technology to pick up work while traveling and access a network of advisors within the app. 
Company background: Founded in 2015, the Santa Monica-based company was founded in response to Angie Karim Nasr's frustrations with staffing at the outpatient surgical center where she worked. The company now partners with more than 3,000 healthcare facilities nationwide.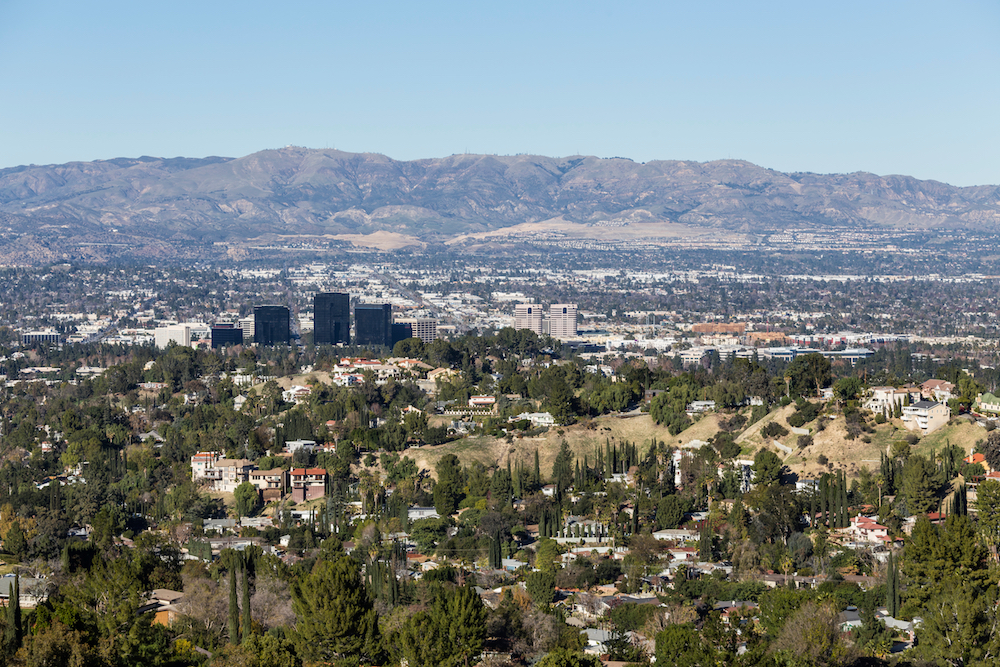 WOODLAND HILLS
Nestled between the foothills of the Santa Monica Mountains and the flatlands of the San Fernando Valley, Woodland Hills is a relatively tranquil shelter from the bustle of greater Los Angeles. Home to the Motion Picture and Television Country House and Hospital — which provides retirement, nursing and medical care for entertainment industry professionals — the area is also a hub for entertainment tech. 
Industry: Entertainment
Business model: Universal Music Group has not been left behind by the music industry's digital transformation over the last two decades. The company's engineers build services and systems that help facilitate all aspects of production, including recording, publishing, merchandising, distribution and production of audiovisual content. 
Company background: With labels like Capitol Records and Def Jam, Universal Music Group has been one of the music industry's most influential players for decades. The company publishes crowd favorites like Elton John, Drake and Ariana Grande. 
Industry: Telecommunications
Business model: Convoso arms modern call centers with cloud-based software designed to boost contact rates and increase ROI. The technology helps outbound contact centers expand successful call volume through automation, avoiding excessive dialing by scheduling calls at alternating times. The company also uses alternative outreach channels like text messaging, email and ringless voicemail. Call centers use Convoso's scripting to customize agent conversations with leads and guide communication through next steps.
Company background: Brothers Nima and Bobby Hakimi founded Convoso in 2006. As they told Built In LA last year, when the pair ran into limitations with the open-source software they'd used, they scrapped everything and developed their own from the ground up.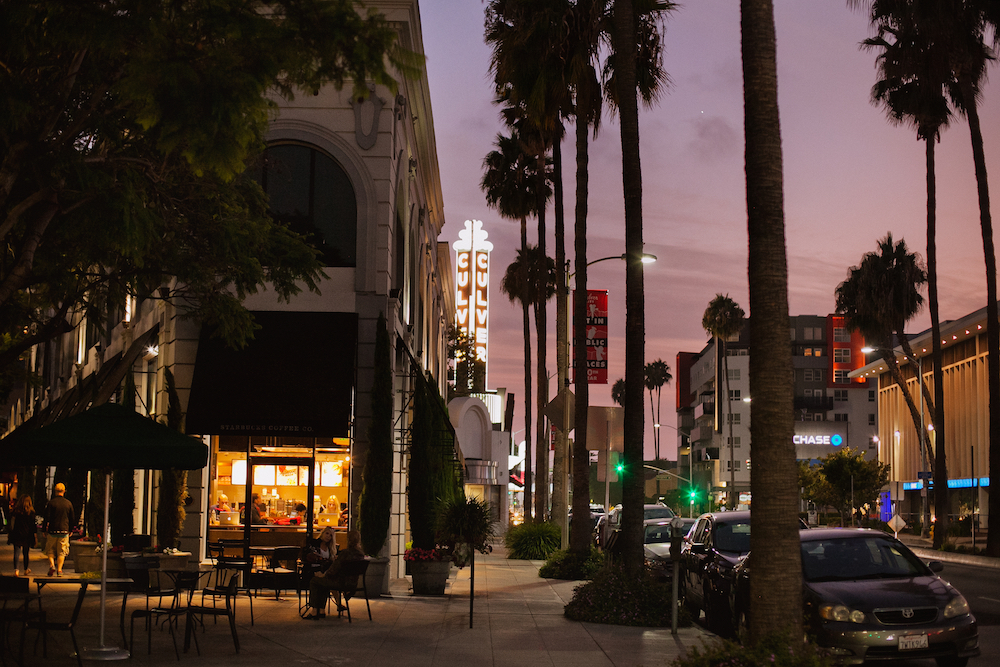 CULVER CITY
With plenty of prime office space to be found in sound studios, industrial plants and cavernous hangars, once-dilapidated Culver City has become a hub for tech. Previously a center of the film industry, this latest revitalization of the centrally located westside city has placed it at the geographic center of the struggle between modern streaming giants like HBO, Apple and Amazon.
However, streaming is not the only industry represented among Culver City's growing tech ranks. 
Industry: Food tech
Business model: Sweetgreen is famous for serving healthy salads, but behind the scenes, it's powered heavily by technology. The company's IT projects revolve around its supply chains, including a blockchain designed to trace ingredients back to their origins, an online ordering portal, and data analytics that help tailor menus based on supply, demand and customer preferences. 
Company background: Sweetgreen moved to Culver City in 2016 and followed up by raising $200 million in venture capital two years later. The company has also piloted a program to provide healthy food in school cafeterias and is currently delivering meals to healthcare workers during the COVID-19 pandemic. 
Industry: Fashion and e-commerce
Business model: Founded in 2011, MeUndies pioneered the popular underwear subscription model. Aside from the e-commerce experience, the company's tech teams work on capturing and leveraging extensive amounts of customer data, monitoring performance, and informing production and design decisions.
Company background: The core of MeUndies' business is the undies themselves. The company uses a fiber called Lenzing MicroModal, a sustainably sourced material from beechwood trees, to manufacture some of the softest fabric in the business.
DOWNTOWN LA
For more than a decade, the old manufacturing plants and garment factories of downtown Los Angeles have provided affordable and spacious sanctuaries for artists, designers and technologists, who, in turn, have helped revitalize the area. Today, tech companies like Spotify and Honey have gotten in on the act, adding clout to a growing community of startups and gaming studios located downtown. 
Industry: Productivity software
Business model: Miro's digital whiteboard platform helps distributed teams collaborate from afar. Users can choose templates for building flowcharts and brainstorming sessions, and the company also boasts features such as video chat technology and integrations with auxiliary tools like Slack, Dropbox and Google Drive.
Company background: With headquarters in San Francisco and offices across North America and Europe, Miro knows a thing or two about remote collaboration. At last count, the company had more than five million users — though that number may well grow in an era of remote work. To help it scale under anticipated demand, Miro raised a whopping $50 million in April, bringing its funding total to more than $75 million. 
Industry: Gaming
Business model: N3TWORK is the game marketing company behind the N3TWORK Scale Platform (NSP), a suite of automation and insights tools designed to aggregate marketing data and analytics, build ad creative, and manage campaigns. The goal is to identify, find and advertise to likely fans, and then double down where users see success. The company's piloting its technology by offering $10,000 in free advertising for game developers. 
Company background: N3TWORK began as a game developer in 2013, but soon moved downstream in the game development process based on the success of NSP. Headquartered in San Francisco, the company has raised $57 million to date, with the bulk of that funding arriving in a $40 million investment last November. 
Industry: Transportation
Business model: Fashion District-based HopSkipDrive provides rides between school, home and extracurricular activities for children of busy parents. The technology combines real-time tracking, driving behavior monitoring, alerts and digitized background checks to simplify the logistics involved in getting multiple children around the city each and every day. With schools closed during the COVID-19 pandemic, HopSkipDrive has found alternative work in delivering groceries and prescriptions for senior citizens. 
Company background: Founders Joanna McFarland, Carolyn Yashari Becher and Janelle McGlothlin created HopSkipDrive in 2014 based on their own experiences as busy working moms. The company has raised a total of $45 million in venture capital, including a $22 million round in February, from investors like Cyrus Capital Partners, State Farm Ventures, Upfront Ventures, FirstMark Capital and Greycroft.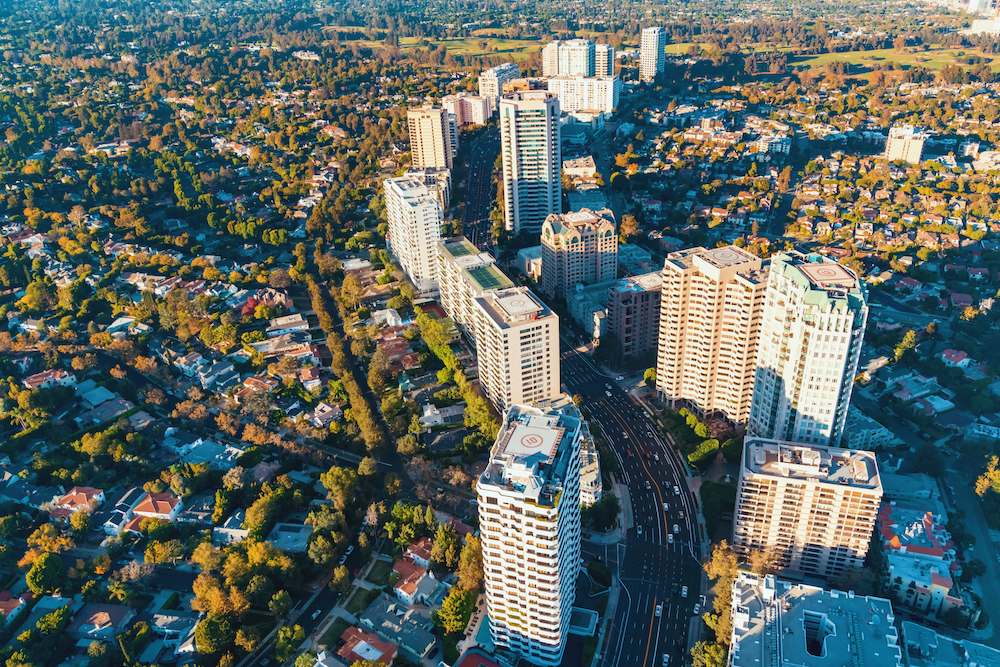 WESTWOOD
Home to UCLA's picturesque campus, Westwood's tech scene features the kinds of industries common to university districts nationwide — incubators and accelerators, robotics studios and biotechnology research and development. Wedged between Santa Monica, Beverly Hills and the southern flank of the Santa Monica Mountains, Westwood is a multicultural neighborhood with plenty of commuter connections to the city proper. 
Industry: Healthtech and e-commerce
Business model: ChromaDex is an integrated nutraceutical company that seeks to combat the deterioration of cells as humans age. ChromaDex's technologists and scientists work with the company's flagship product, TRU NIAGEN, which is designed to increase the body's level of nicotinamide adenine dinucleotide (NAD), a compound that revitalizes cellular mitochondria.
Company background: Founded in 1999, ChromaDex went public in 2008 and has continued to support research into the effects of NAD. The company owns more than 20 patents worldwide for the production and distribution of its products, and maintains a research program with more than 180 partnerships around the world.