Convoso co-founders (and brothers) Nima and Bobby Hakimi had very high hopes when they first founded the company in 2006.
While competition in the call center software market was (and is) tough, they were able to take up their fair share of customers with time. 
Soon, however, the Hakimi brothers came across a major issue: The open-source code that they used to build out the first iteration of their product couldn't sustain the volume of calls customers were demanding to handle, nor any updates to the software. As a result, the service was experiencing outages consistently enough to present the brothers with a choice — should they cut their losses and walk away from the company or spend time and resources completely rebuilding its software? 
After three years of developing and rolling out updates, Convoso was ready to roll again. But, this time, instead of joining the race of trying to acquire as many customers as possible, they've gone with a different strategy. 
"We stopped focusing on growth and started talking to our customers about their pain points," said Nima, who's also Convoso's CEO. "We used that information to rebuild our entire product from the ground up. As a result, our contact center software does a better job of getting leads on the phone and converting them at a higher rate — all while making call center agents and managers more efficient and productive." 
Nima, Bobby and Head of Operations Meg Mananian detail how they faced a challenge that would shutter most companies and came out on the other side better than before.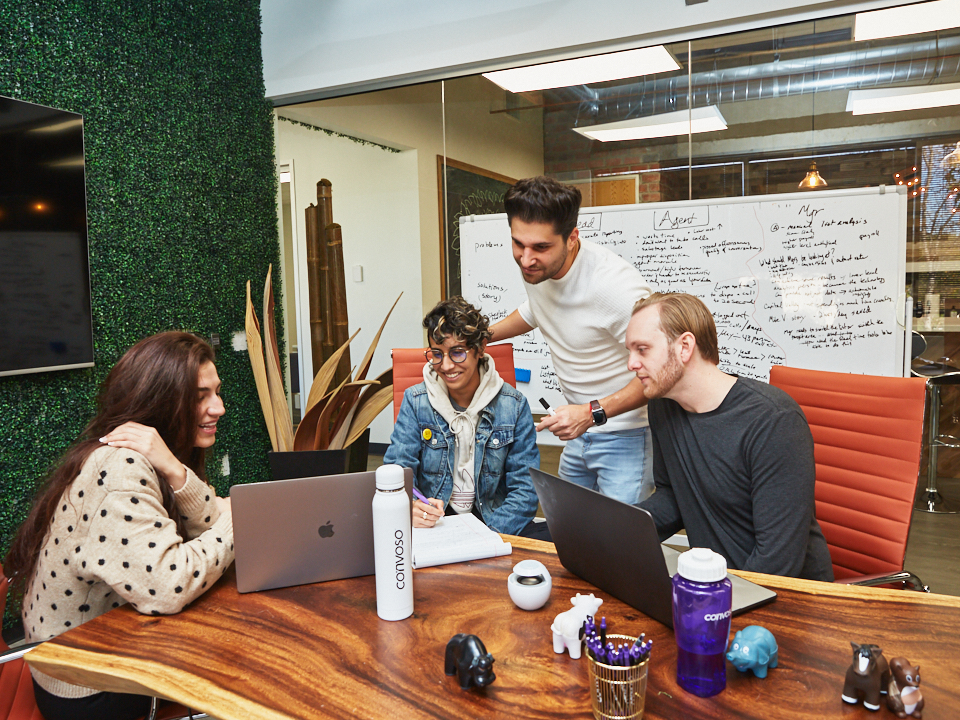 Since founding Convoso with his brother in 2006 Nima has had his hands in every part of Convoso's operations, including engineering, sales, marketing and product. As CEO he is currently focused on the growth of the company by closely working with the VP of sales and VP of marketing.
Bobby founded Convoso with his brother in 2006 as its first CTO and is currently carrying the vision forward as the chief product officer. As a visionary, his focus is on the future as he paves the way to increase the company's AI utilization and automation practices working side by side daily with the Convoso development team. 
Since joining Convoso in 2017, Meg has managed multiple teams while heading operations. She's focused on providing all departments with the support needed to hit performance goals. As a believer in leading by example, a typical day for her includes dozens of strategic meetings while maintaining an open-door policy making time for every team member. 
How did your journey with Convoso first begin? 
Nima Hakimi: My cousin, who owned a mortgage company at the time, was in need of call center software. Unfortunately, he couldn't afford the high up-front cost of on-premise, hardware-based software so my brother and co-founder, Bobby, came across an open-source software that we used to launch the first iteration of our product. Our initial objective was to provide affordable call center software to our cousin and, as an extension of that, grow our customer base.
Bobby Hakimi: This project started as a favor to a family member, but has grown into something significantly greater. Today, I understand the impact our product has on our customers and the marketplace. Because we are agile — with a fast-producing engineering team —  we have caught up to some of the major players in the industry. We started using open source technologies, which we then parlayed into our own proprietary platform and won big. Don't get me wrong: we definitely started out as a simple technology provider.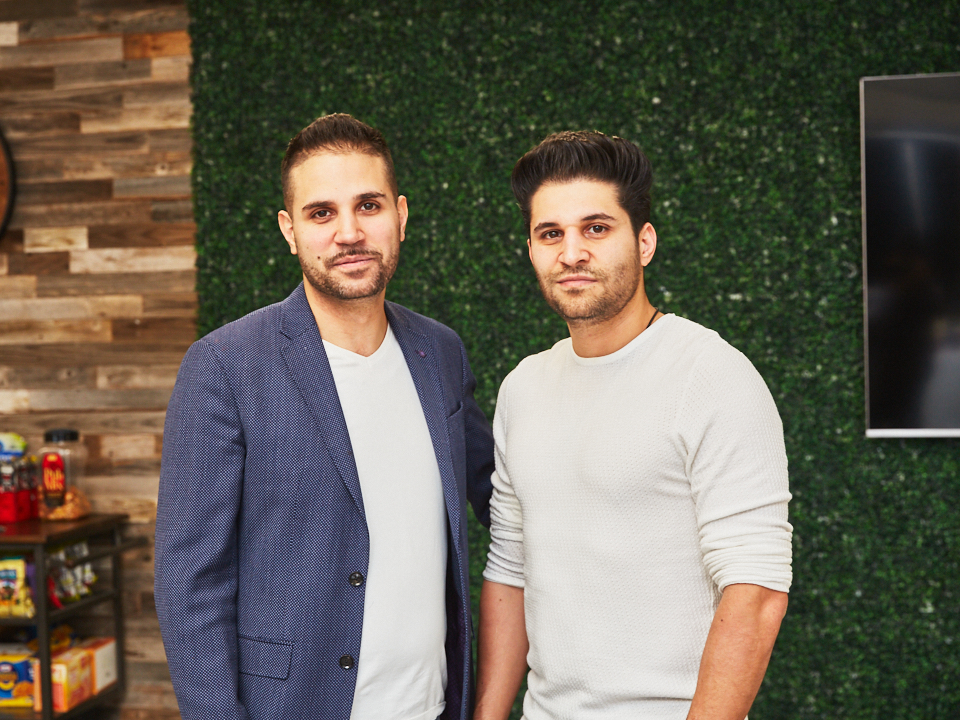 Walk us through your decision to tear everything down and rebuild your platform from the ground up. 
Nima: The open-source code that we used to build the first iteration of our product had a lot of bugs. As a result, it would crash whenever we added new features or if a call center's call volume was simply too large for us to handle. We regularly experienced outages and downtime, and the call center couldn't make or take calls, which cost us customers. We decided to move away from our previous code-base and rebuild everything from the ground up.
Bobby: Our software served its purpose to a certain point, but eventually we suffered growing pains and weren't able to retain our customer base. This left us with two options: We could close up shop or rebuild the platform. We decided to hire a senior engineer to help us rebuild the platform. But after two years of continued failed attempts, we were once again stuck in the same place. 
Nima: It was a very challenging time. We had to rebuild our platform three times before we finally got it right. Sadly, this meant that we didn't experience any growth for three-plus years. Due to the repetitive outages, it was apparent to everyone that we had to build our own proprietary application, using original code — and it worked. Day by day, we found success and kept everyone updated on the progress of our new platform through weekly huddles and company-wide meetings.
Bobby: Eventually, we made a key hire in CTO Phi Le. Long story short, Phi and I worked for 16 hours a day — every day — for two years. After long years of hard work, Phi, Sergey (a fellow engineer), and I finally had a stable platform that we could scale and build, delivering increased stability day after day. 
Now that Convoso's software is essentially rebuilt, what's different about your product offerings? What are some of your hopes for the future?
Meg Mananian: Every customer needs certain things to operate their business. But the one thing every call center needs is assistance in reducing their employee overhead costs. We've specifically designed our product features to improve the user experience not just for the customer but for the agent, as well. 
For example, our AI feature allows agents to take calls that have been pre-qualified. This not only saves the agent valuable time, but allows him or her to have a more meaningful conversation with qualified prospects. 
 
We've specifically designed our product features to improve the user experience not just for the customer but for the agent, as well."

Nima: Our customer creates an automated sequence of outreach efforts via multiple communication channels, like calls, text messages, email and ringless voicemail. Agents can engage with a lead the moment they fill out an online form. All an agent has to do is log in and wait for new calls to come through. Outreach happens automatically without agents having to manually place outbound calls or send text messages or email. Agents can have more meaningful conversations with their customers, and their customers can, in turn, engage with sales agents using their preferred communication channel.   
Bobby: Our customers spend a lot of time qualifying leads, which can feel repetitive, tedious, and taxing after a while — even for the most seasoned of telemarketers. Rather than let this overwhelm us, we saw it as an opportunity to pre-qualify leads using an AI agent. AI allows call centers to deliver more meaningful conversations, without diminishing the call experience. My goal is to optimize what our customers are currently doing and then improve upon it.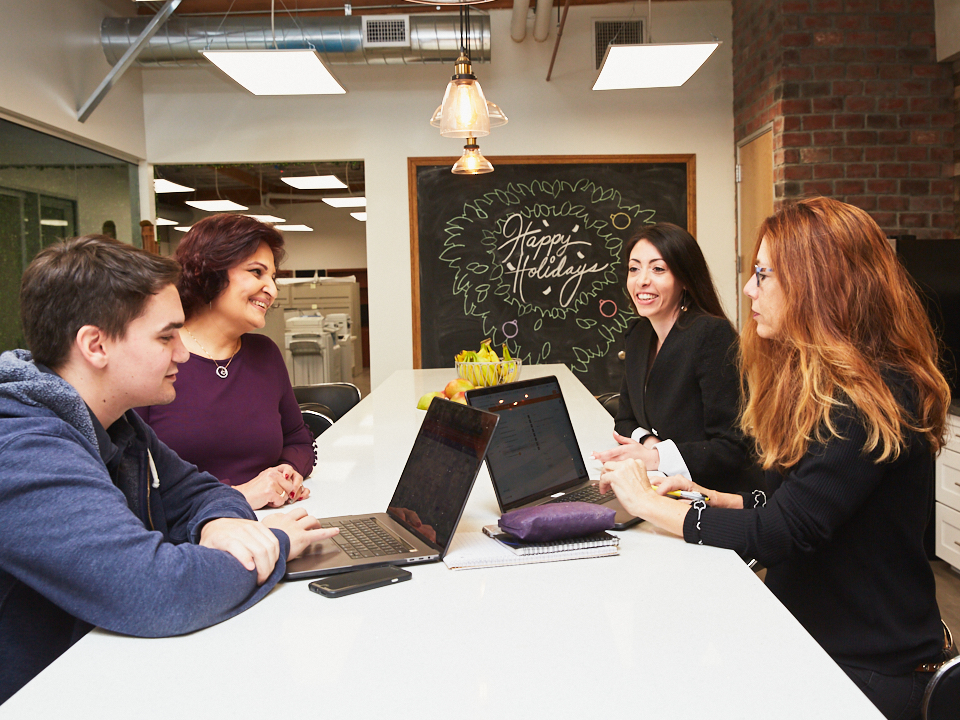 Completely rebuilding software is a challenge for everyone. How has Convoso's culture withstood it?
Meg: I believe in a collaborative work environment — one in which members from different departments can work together to solve important problems. This encourages the team to think outside the box and leverage each other's strengths to accomplish shared goals. Our company also encourages our employees to take online courses and other professional development training that supports them in their role and, by extension, the company as a whole. 
Nima: What makes Convoso different is our people. We're a team of driven, highly motivated individuals, who've gone farther than anyone would have ever imagined, particularly given the resources we had at the time. We're now able to compete against larger and publicly-traded competitors, which is impressive considering we're in a $20+ billion addressable market — not bad for a company that's only touched the tip of the iceberg. The team and product we now have are opening many doors, and I am personally very excited for 2020. This is sure to be a significant and transformative year.