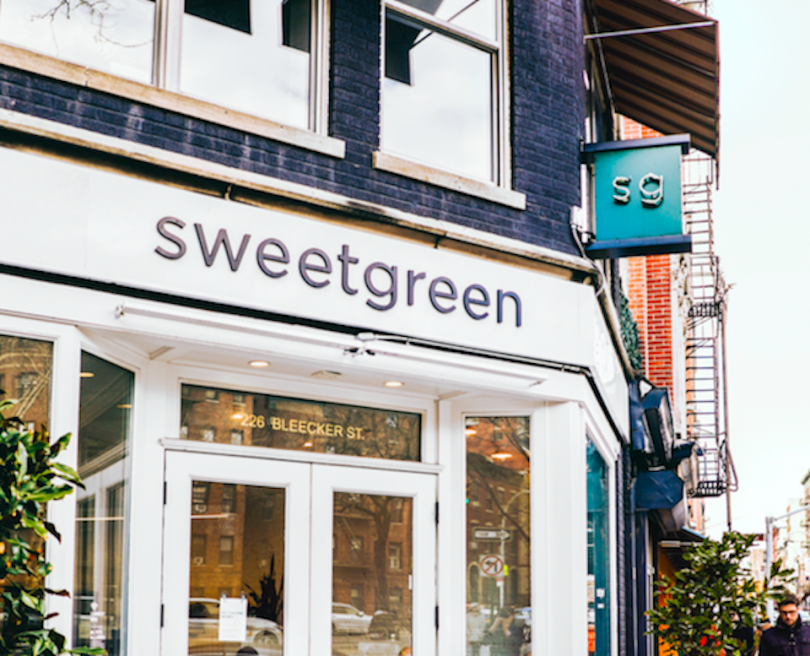 After landing a $200 million financing round this week, salad company sweetgreen is poised to season its offerings with something new: technology.  
Fidelity Investments, who led the round, also counts Snap, Roku, Fever and Internet of Things stationary bike purveyor Peloton in its reasonably tech and biotech-heavy portfolio.
In joining those ranks, sweetgreen will have the funding it needs to refine its online platform, expand menu options and play with retail design. 
Sweetgreen's move to Culver City in 2016
Following the relocation of the company's headquarters to Culver City in 2016, sweetgreen doubled down on their tech arm — launching a custom, native app that mirrors the in-store experience — and shifted their focus outward.
"As a company we are focused on democratizing real food," sweetgreen's co-founder and CEO, Jonathan Neman said in a statement. "Our vision is to evolve from a restaurant company to a food platform that builds healthier communities around the world."
It's a big goal. To start, sweetgreen plans to beef up its existing digital platform, which — combined with third party ordering services — already fields around half of all salad orders and offers free delivery services to office teams.
They're also joining a number of other prominent foodtech companies in implementing blockchain technology in order to track their food all the way "from seed to restaurant," according to the company's press release.
The brick and mortar long-view 
In the end, the company has its eyes on a decidedly non-digital prize. If their technical efforts work — i.e. the company is able to drive demand while maintaining the quality and sustainability of their food — sweetgreen will have the resources it needs build more brick-and-mortar salad shops in more markets, and do some good.
One of the company's goals, now bolstered by its strong financial position, is to expand its sweetgreen in schools program. The education and wellness program was piloted back in 2010, and has since reached more than 1,000 students in Virginia, Maryland, Washington D.C. and New York City.
According to their website, one percent of each app purchase is donated to those wellness workshops — giving users one more reason to feel good about ordering a salad for lunch.