Summer Tech Watch: 21 LA Companies to Know
As summer is heating up, so too is LA's tech scene. Check out 21 companies that reward their employees with standout perks and benefits.
Summer is finally here. Whether you're working on a tan, jamming out at the Getty Center's "Off the 405" concerts or catching the latest blockbuster at Cinespia, it might also be a good time to catch up on the movers and shakers in your local tech scene — and Built In Los Angeles has curated 21 noteworthy companies to get you started.
2021 marked an unprecedented year for startup growth in Southern California, with SoCal ventures earning nearly $14 billion across more than 800 deals. As a result, many of LA's tech employers are unveiling upgrades to the breadth, depth and inclusion of their culture and perks.
The LA-based companies featured here are unique in many ways, but all 21 have one thing in common: They are exciting, people-first organizations worth keeping on your radar.
What they do: Omaze is an online platform that raises funds for nonprofits by offering pay-to-play contests with thrilling prizes such as sports cars, celebrity meetups and dream vacations. In February, for example, fans spent more than $100,000 for a chance to accompany actor Robert Pattinson to "The Batman" premiere. One lucky winner was selected, and the  funds went to the GO Campaign, a nonprofit that supports vulnerable children around the world. 
The perks:
Unlimited vacation time
Flexible start and end times
Remote work options, including full-time for software engineers
Pet-friendly office 
Partnerships with more than 350 nonprofits and volunteers in the local community, with such volunteer opportunities as painting murals at schools and delivering presents for the children's hospital
Greater good: "One core virtue that I prioritize when growing my team is seeking candidates who live by a 'we before me' mentality, the idea of putting the greater good ahead of self interest while making clear commitments and honoring them," Brad Spychalski, vice president of creative and brand, told Built In LA in April.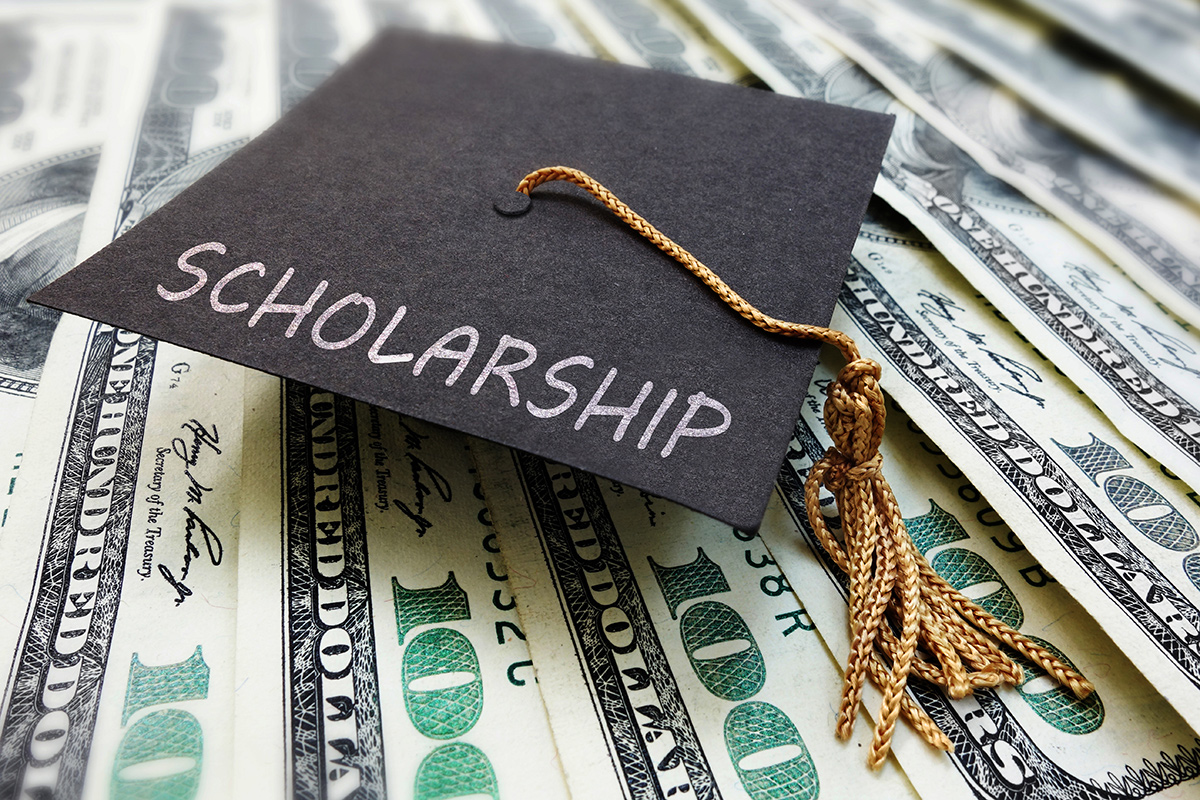 What they do: Scholly, Inc runs an app that streamlines the scholarship search process for high school seniors, undergraduates and graduate students. Since 2015, the "Shark Tank"-featured company has connected students to more than $100 million in scholarship funds. 
The perks:
Fully remote workforce
Home workspace stipend of $750
Virtual happy hours 
Partnership with DoorDash to deliver meals during meetings and events 
Tuition reimbursement and $1,000 continuing education annual stipends  
Passion and growth: "Our team members are truly passionate about the work we do and proved that successful remote work is possible when you have the right people on board," senior HR manager Amanda Boye told Built In LA in January. 
What they do: Co-founded by football quarterback Tom Brady, Autograph is an NFT platform that creates unique digital collections through collaborations with big names in sports and entertainment. Fans may purchase signed limited edition collectibles from star athletes like tennis champion Naomi Osaka, Olympic gymnast Simone Biles and golf pro Tiger Woods. 
The perks:
Unlimited PTO
Option for remote work depending on the role
Santa Monica office is casual dress and pet friendly
Catered lunches and happy hours  
Company equity
Team growth: Autograph announced in January that it raised $170 million in a Series B round, which it planned to invest in expanding its team. The company is currently hiring mainly in design and UX, development and engineering, marketing and operations. 
What they do: CreatorIQ is a cloud solution that helps brands manage and grow their influencer marketing campaigns. Supporting industry giants such as Disney and CVS, CreatorIQ emphasizes the importance of what it calls the "creator economy" — revenue opportunities driven by everyday social media content creators.  
The perks:
Flexible remote work program
Cornhole or giant chess in the office courtyard
Snack-filled, kombucha-stocked in-office kitchen
Pet-friendly office
Monthly recreational stipend of $75 can be used on yoga classes, gym memberships, massages and more.
Growing influencer markets: "What excites me the most about CreatorIQ is our market position in the space along with big household named brands opening up their advertising budgets to include influencer marketing and ambassador or affiliate programs," Lyn de Leon, CreatorIQ's vice president of product and integrations, told Built In LA in February last year. "As the world of influencer marketing matures, CreatorIQ has the right combination of resources and industry expertise to continue to grow with it."
What they do: Volcanoes, jungles and cyberpunk-inspired cities are just some of the virtual worlds where Zwift users can workout among friends. Zwift is an app that allows runners and cyclists to exercise indoors in virtual settings. 
The perks:
Unlimited vacation time
Flexible work schedule
Remote work program
Summer Fridays and monthly time-outs (in response to pandemic burnout) 
Wellness activities, care packages, happy hours and family events that enhance its "make it fun" culture 
Who they're hiring: Zwift is looking for new team members in development and engineering, data and analytics, operations and more. 

What they do: Spring Labs enables institutions to securely exchange information for the purpose of fighting fraud, all while protecting consumer data. Its mission is to create a more inclusive, efficient and secure global financial ecosystem. 
The perks:
Unlimited PTO
Flexible work schedule
Marina del Rey office that's pet friendly and features a stocked kitchen, daily catered lunches, onsite gym and weekly yoga classes 
Weekly dinners and game nights
Ping pong and chess in its shared office spaces
Company support: "The company encourages me to pursue interests related to the work I'm doing on my team," Faris Habib, a software engineer II, told Built In LA in April. "They're also never shy to lend a hand or start a pair programming session to help me understand a complex concept. I love how I'm supported to pursue interests that don't directly relate to my job description."
What they do: Community is a subscription platform that allows leaders in business, entertainment and politics to communicate directly with their audiences through text messages. Notable Community users include country music star Brad Paisley, actor Kerry Washington and Georgia politician Stacey Abrams. 
The perks:
Unlimited vacation time
Paid holidays
Customized development tracks
Company equity
Daily syncs
Communication is key: "Our mission is to power personal communication at scale over the most trusted messaging platform," Diankha Linear, Community's president and CEO, told Built In LA in January. "This means we have the privilege to power positive change in the community — with words, action and the impact our leaders drive forward."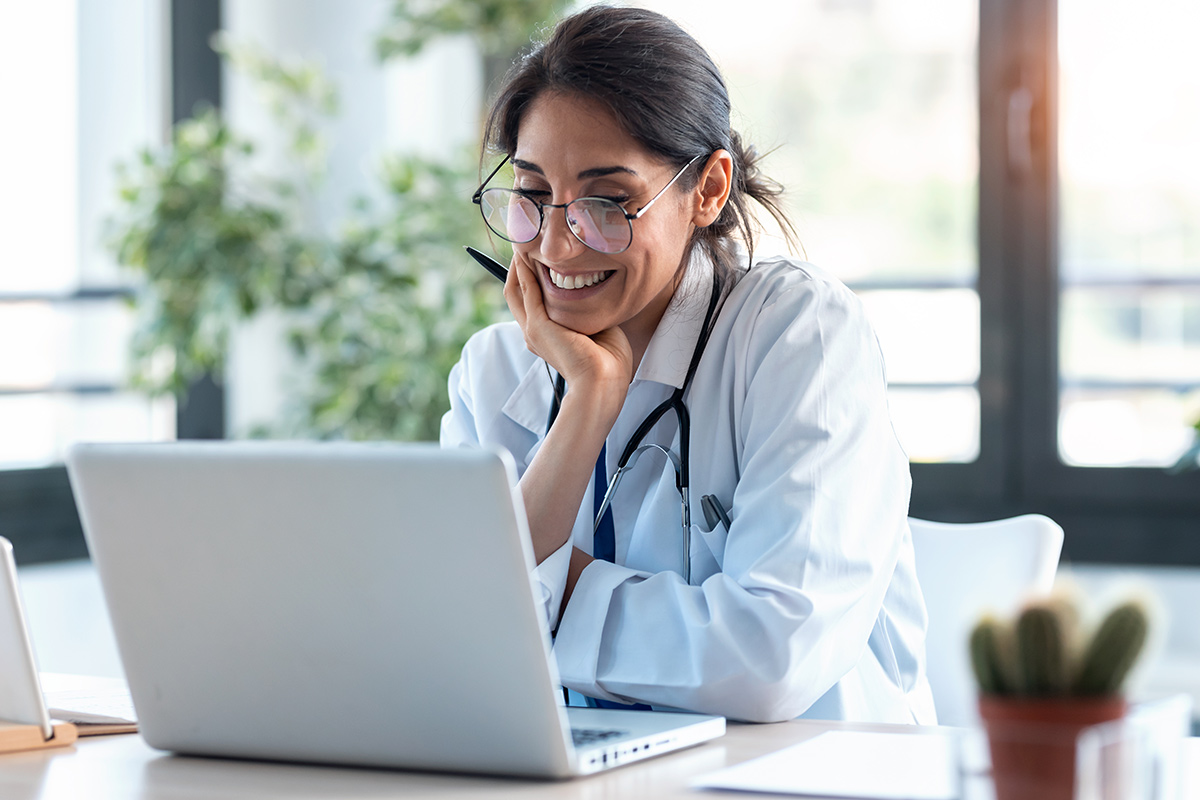 What they do: Hoag is a Newport Beach-based hospital system that uses digital tools to improve the patient experience at doctors' offices and hospitals. Hoag Digital is an incubation group within the hospital that is solving for customer needs across a wide spectrum including the pre- and postnatal pregnancy journey, a modernized primary care experience and Hoag's expansions to its inpatient services.
The perks:
Generous PTO
Pet insurance
Continuing education stipend and option for tuition reimbursement
401(k) matching
Cross-functional development and training opportunities
In the news: In May, Hoag unveiled Hoag Compass, a reimagined primary care experience that blends a physical space and mobile application together. Hoag Compass offers patients different modalities of care (in-person, virtual or asynchronous), an extended care team inclusive of health coaches, and one-on-one care coordinators.
What they do: Flippy the burger-flipping robot, an automated bubble tea bar and an autonomous fruit harvester are just some of the investment projects in the works at Wavemaker Labs. Based in El Segundo, the company partners with corporations to develop robotic products and automated solutions. 
The perks:
Unlimited vacation time
Flexible work schedule
Casual dress 
In-office kitchen is stocked with unlimited snacks, coffee, tea and sodas
Some meals provided
In the news: In May, Wavemaker Labs announced the launch of Wing Zone Labs. A collaboration with made-to-order chicken wing brand Wing Zone, the labs will employ Wavemaker's Flippy robot — dubbed Flippy 2 — to fry chicken wings and other foods. 
What they do: Virtualitics is an artificial intelligence platform that creates data visualizations for businesses and governments. The company creates ready-to-use, no-code AI in hopes of demystifying the industry. 
The perks:
Weekly guided meditation hours led by a meditation professional
Unlimited vacation time 
Flexible work schedule
Remote work options
Pasadena office has a stocked kitchen and game room complete with foosball and ping pong
Creativity is king: "We need creative folks to join the team to help us think outside of our current box; to attack a problem from an angle we have never tried; to do something completely new," Justin Gantenberg, vice president of engineering and architecture, told Built In LA in September 2021.
What they do: Tapcart creates mobile shopping apps for brands such as Fashion Nova and Chubbies. The Santa Monica-based company uses technology to increase merchant sales for fashion brands, all without coding. 
The perks:
Flexible work schedules with remote options
Unlimited vacation days
Pet-friendly office and pet insurance
Fitness subsidies and team fitness initiatives including beach walks, indoor rock climbing and basketball
Some meals provided
Who they're hiring: Tapcart has open roles on their development and engineering, product and sales teams.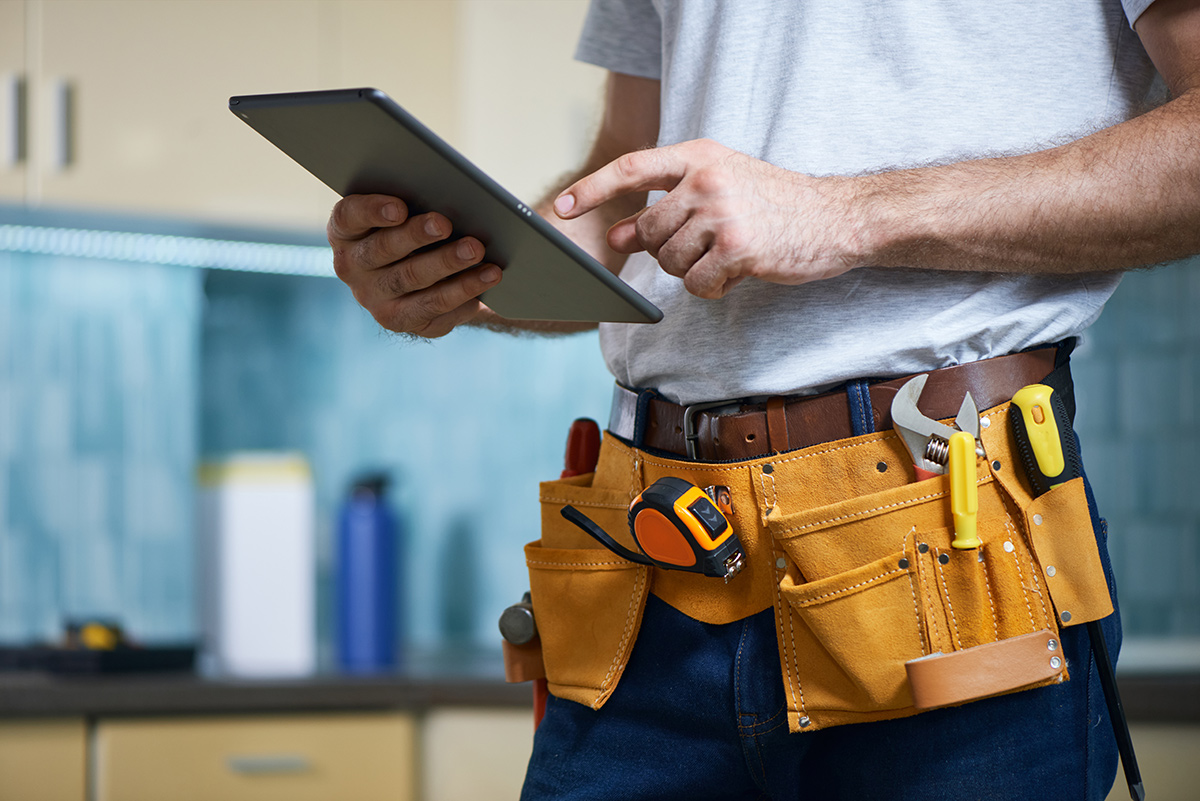 What they do: ServiceTitan is a software technology platform for small business owners in the trades industry such as electricians, plumbers and landscapers. Founders Ara Mahdessian and Vahe Kuzoyan were inspired to start the company to help people like their fathers, both immigrants who built contracting businesses. 
The perks:
Unlimited vacation time 
Flexible work schedules with the possibility of remote work depending on the role
Pet-friendly office and pet insurance
In-office game room and stocked kitchen
Company-hosted happy hours and annual summer picnics
Who they're hiring: ServiceTitan has open roles in data and analytics, development and engineering, sales, finance, operations and more. 
What they do: As the parent company of Snapchat, Snap Inc. developed one of the most popular social media apps worldwide. A camera company, Snap Inc. also invented Bitmoji, a software that creates personalized cartoon avatars for its users. Snap Inc. aims to reinvent the camera to improve how people live and communicate.  
The perks:
Unlimited vacation time for salaried employees
Remote work options for most employees
Wellness program, SnapFit, as well as fitness subsidies, sports leagues, onsite gyms and free fitness classes
Office kitchen stocked with snacks, drinks and coffee
Multiple onsite restaurants with free daily meals 
In the news: In January 2022, Snap Inc. announced expanded deals with major media companies including Disney and NBCUniversal to produce content for Snapchat's Discover page. The deal allowed additional shows to stream on Snapchat from popular networks such as ESPN, ABC News, MTV, Bravo and more. 
What they do: GR0 is a digital marketing company that uses SEO and other online marketing tools to help clients build their brands. The three pillars of the company are content writing, performance PR and on-page optimization. 
The perks:
Unlimited vacation time 
Flexible schedules in a hybrid work environment
Pet-friendly office
In-office stocked kitchen and game room that includes ping pong 
Paid volunteer time in the local community
Employee loyalty: "It's our job as the leaders of GR0 to show our team how much we appreciate and support them, and want to help them become their best," Kevin Miller, co-founder and CEO, told Built in LA in March last year. "At GR0, we truly believe that loyal, hardworking employees do absolute wonders to the success and future of a company."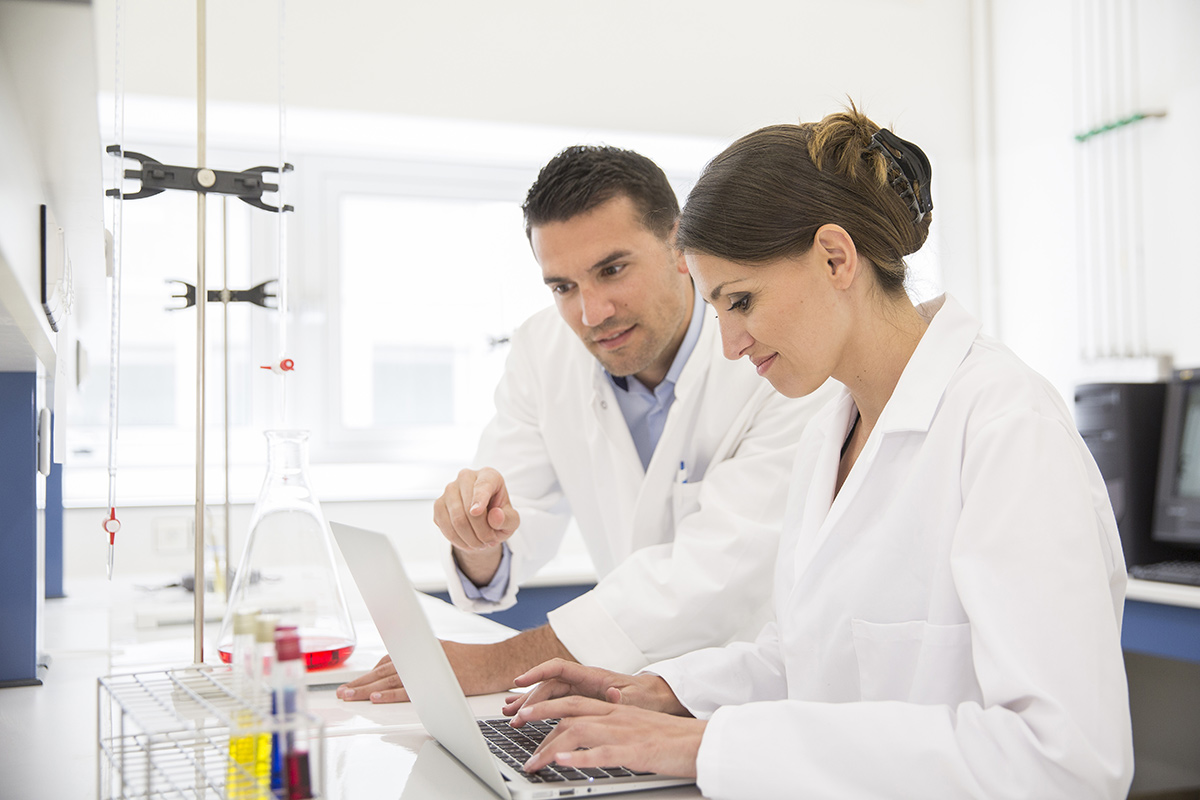 What they do: Deep 6 AI is an artificial intelligence platform that connects patients with clinical trials. The Pasadena company's mission is to "defeat disease with data." 
The perks:
Flexible work schedule 
Remote work option
In-office stocked kitchen 
Onsite fitness center
Virtual yoga nights, happy hours and monthly game nights
Life-saving impact: "Our growth is fueled by amazing demand for our software," ​​Chief Technology Officer Talha Basit told Built In LA in March. "It transforms and accelerates clinical trials to help get life-saving treatments to patients faster and accelerate innovation in healthcare." 
What they do: The Trade Desk is an independent media-buying platform that helps brands tailor advertisements to their consumers. While based in the LA area, the Trade Desk's offices are scattered all around the world in countries including Germany, Singapore and Indonesia. 
The perks:
Self-described "friendly" Nerf wars and foosball tournaments, local craft beer on tap and free daily meals
Flexible remote work options
Fitness subsidies
Tuition reimbursement
Sabbaticals for long-term employees 
Who they're hiring: The Trade Desk is looking to add members to its teams in development and engineering, sales, finance and more. 
What they do: BCG Digital Ventures is the digital business-building arm of the Boston Consulting Group. The company produces two innovation-focused podcasts: Buildcast and Same Same but Tech. 
The perks:
Flexible work schedule
Company-sponsored family events 
Paid volunteer time
Fitness subsidiaries 
Tuition reimbursement
Who they're hiring: BCG Digital Ventures is looking to add to its development and engineering team, along with filling some additional openings in design and UX.
What they do: Scale Media Inc is a digital media company that builds direct-to-consumer health and wellness brands such as health supplement company 1MD, skincare collection Tru Alchemy and hair care company Hair La Vie. 
The perks:
Wellness package that includes in-house yoga sessions, meditation practices and mental well-being days
Fully remote workforce
Flexible work schedule
Generous PTO
Work-from-home stipends
Brainstorming across departments: "I encourage my team to include employees from different departments when refining and building out new processes," Head of Operations Nicole Khandhar told Built In LA in May. "This allows them to understand the problem from a different perspective, foster new ideas and create a process that is more conducive within our organization."
What they do: Life can throw you curveballs — a flat tire, emergency root canal or unplanned trip to the vet. Hoping to alleviate the stress of unexpected purchases, 
Sunbit is a buy-now, pay-later solution for retailers and health service providers. 
The perks:
Unlimited vacation time
Company equity
Team-based strategic planning sessions
401(k) matching
Casual dress
True value: "I'm a team member and a customer," Head of Marketing Jason Beltran told Built In LA in May. "I truly believe in the value we're providing to local businesses and communities." 
What they do: System1 operates its Responsive Acquisition Marketing Platform to generate advertising campaigns based on consumers' interests. The Marina del Rey-based company creates desktop and mobile apps, search engines and online publications for brands such as MapQuest, HowStuffWorks and Answers.com.
The perks:
Generous PTO
Flexible work schedule 
Hybrid work model with remote options 
Reimbursement for tuition and professional development, along with a $3,000 annual continuing education stipend 
Fitness subsidies 
Teamwork above all: "We have built a culture that is very collaborative, supportive and focused on developing our team members' skills," Scott Birnbaum, senior vice president of marketing, told Built In LA earlier this month. "This did not happen overnight — we worked hard to establish it and even harder to maintain it. A big part of our culture is our team norms which are anchored by our values and guide how we operate as a team." 
What they do: Medely connects healthcare professionals to short- and long-term job opportunities, while working to solve staffing shortages in medical centers. Co-founder and Chief Nursing Officer Angie Karim Nasr was inspired to start the company after spending many frustrating hours scheduling staff at the outpatient surgical center where she worked. 
The perks:
Generous PTO including three weeks of vacation and 10 paid holidays
Flexible work schedule 
Remote work program
Some meals provided and company-hosted happy hours and outings 
401(k) matching 
Bringing efficiency to healthcare: "I was originally attracted to Medely because it is a marketplace business (efficient model) operating in healthcare (traditionally inefficient)," Chris Brucia, vice president of digital product, told Built In LA in April. "Medely's platform aims to solve real challenges for healthcare facilities and nursing professionals. The mission is unchanged since I've joined, but the most exciting evolution has been scaling up our product and engineering teams."